Today's post feels kind of funny and nostalgic. One that takes me back to the beginning of this blog. You see one of the very first blog posts I ever wrote was about giving this console table a makeover. 🙂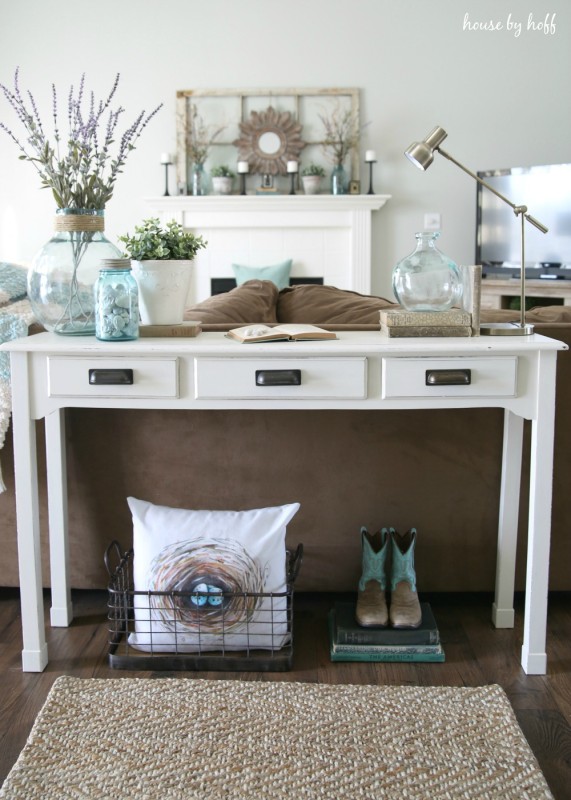 We had just moved into this house, and I was so excited to find a console table at a thrift store for (I think) $25. I sanded and painted the wood. I even spray-painted the pulls and reused them.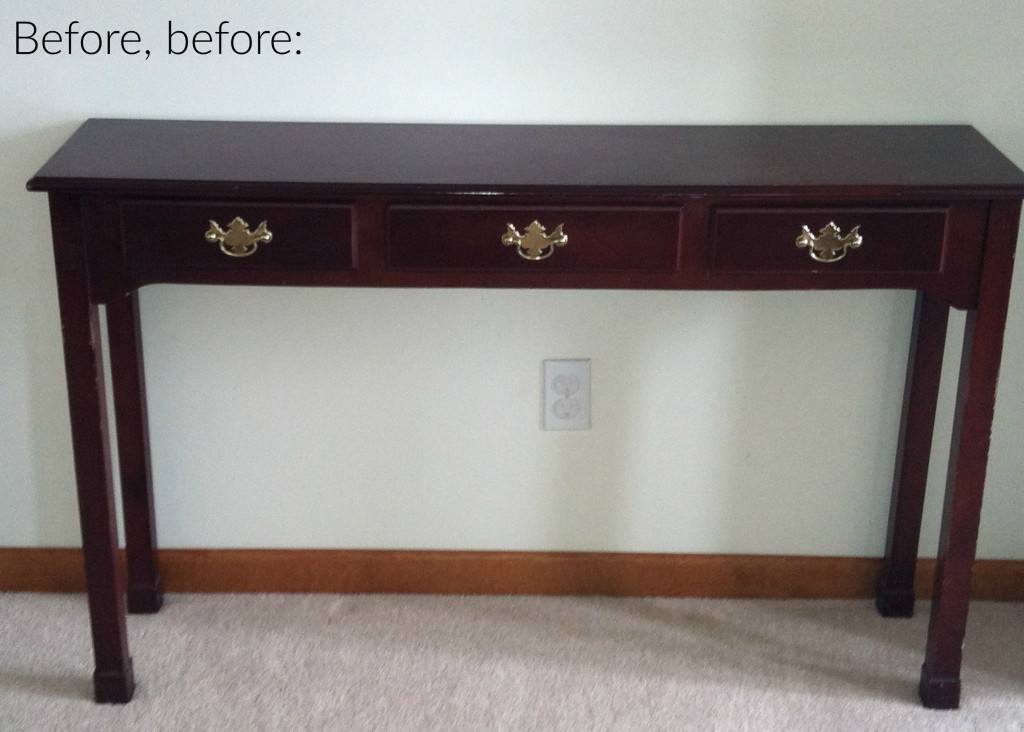 And it was cute! I still love this console table, but recently I moved it to a new spot. We've never had a table behind our couch before, and I instantly loved it here. I like not having to look at the back of our couch, and I love having another place to stick the TV remote, or my cell phone, or my glass of wine. 😉
(This is what Saturday morning at our house looks like. HGTV on (Flea Market Flip) and Miss L. busy doing something…)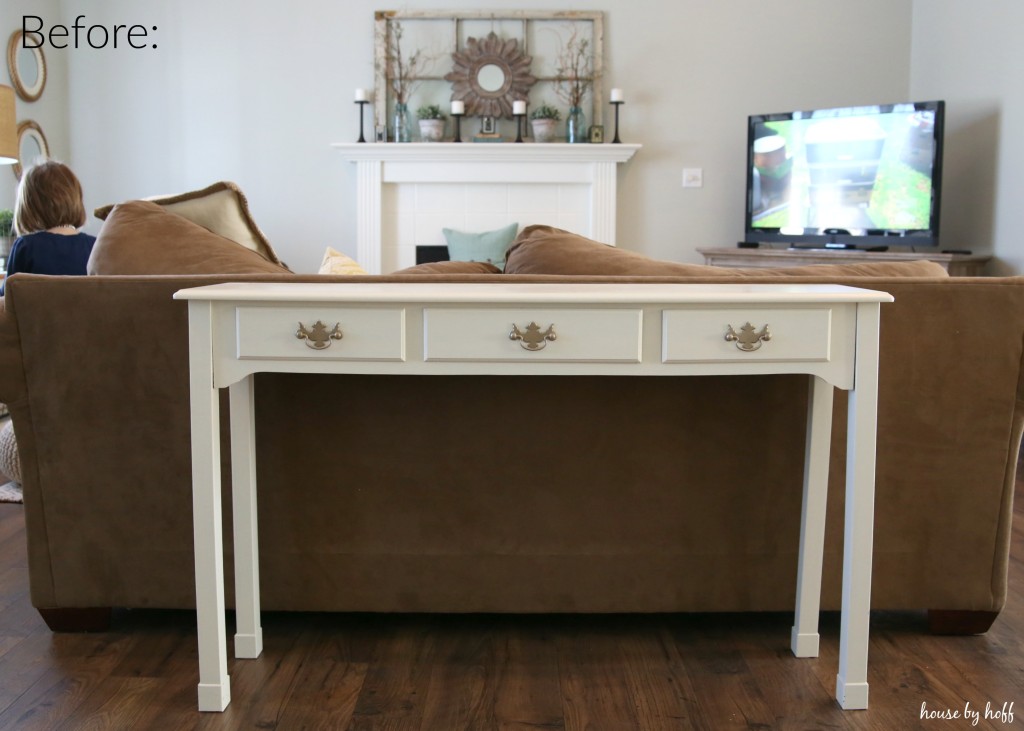 With the table in a new spot, I decided to make it over. Again. This time it was a much less time-consuming process. I simply sanded the table to give it a more rustic look then before and switched out the hardware to match the new hardware in the kitchen. I wanted it to flow nicely with the rest of the house, and I think this hardware is a much better fit.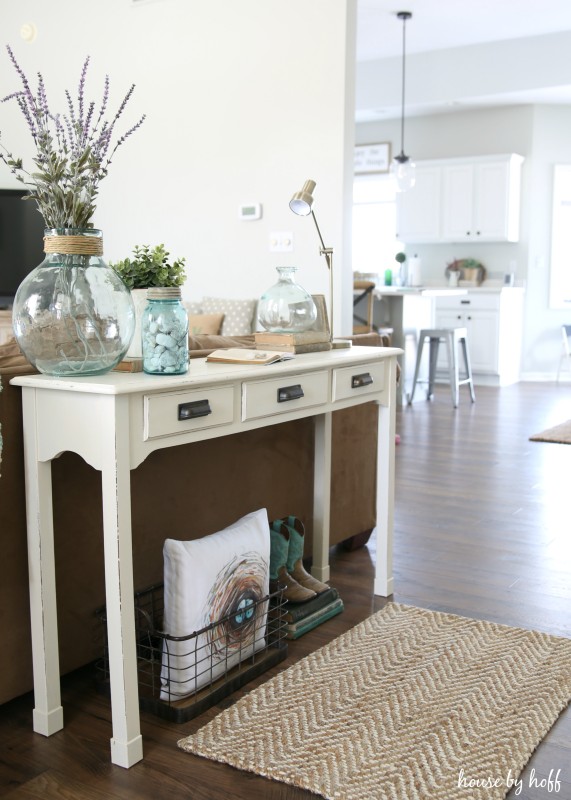 It's kind of funny how a few simple changes can give this table new life, and a whole different look to our living room.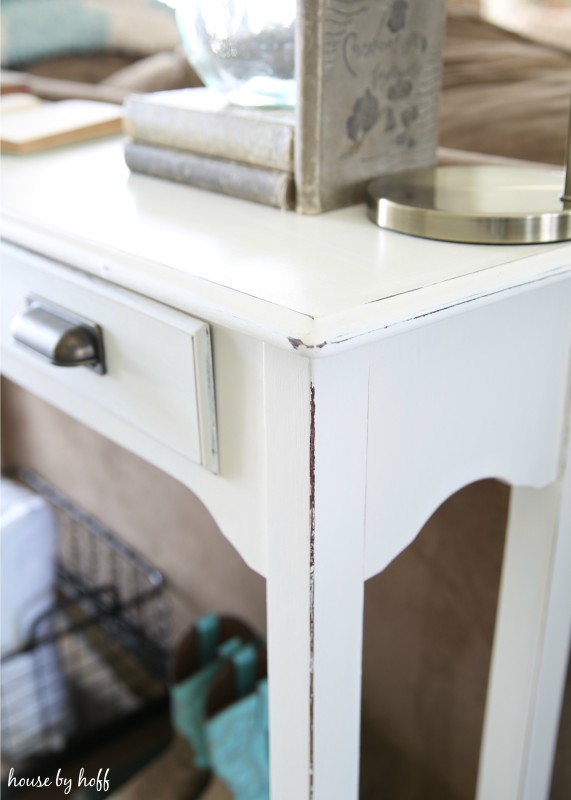 This hardware is from Hickory Hardware, and I found it at Menards. As I mentioned above, it is the same hardware I chose to use in our recent Modern Farmhouse Kitchen Makeover.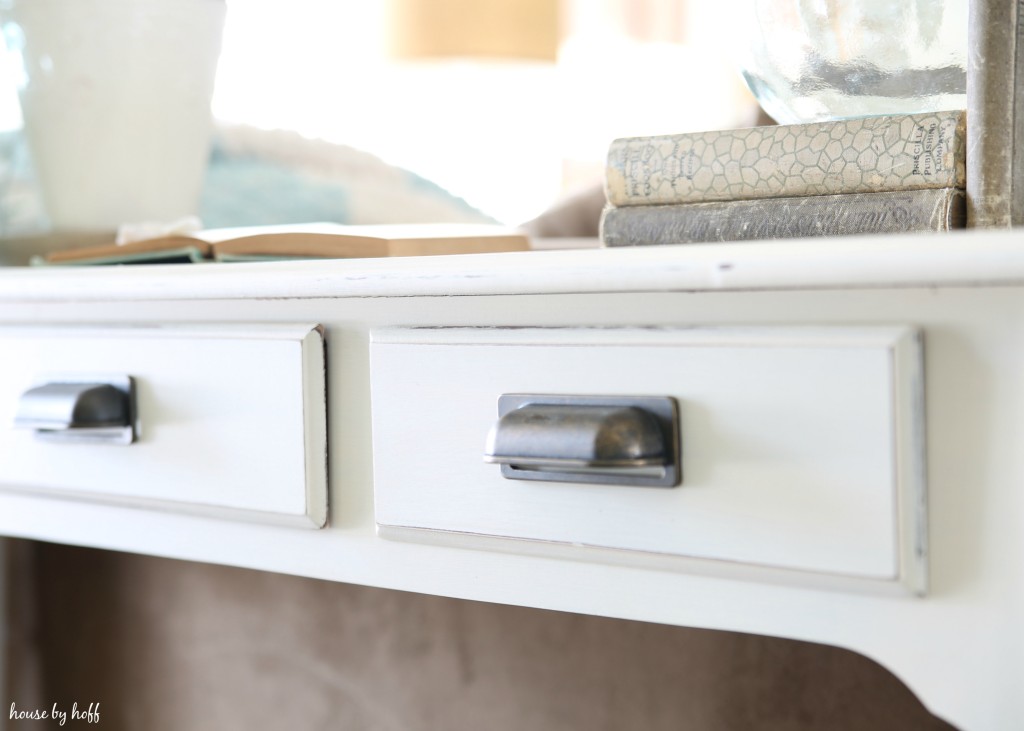 Last weekend I took down all of the remaining "winter-ish" decor and started decorating for spring…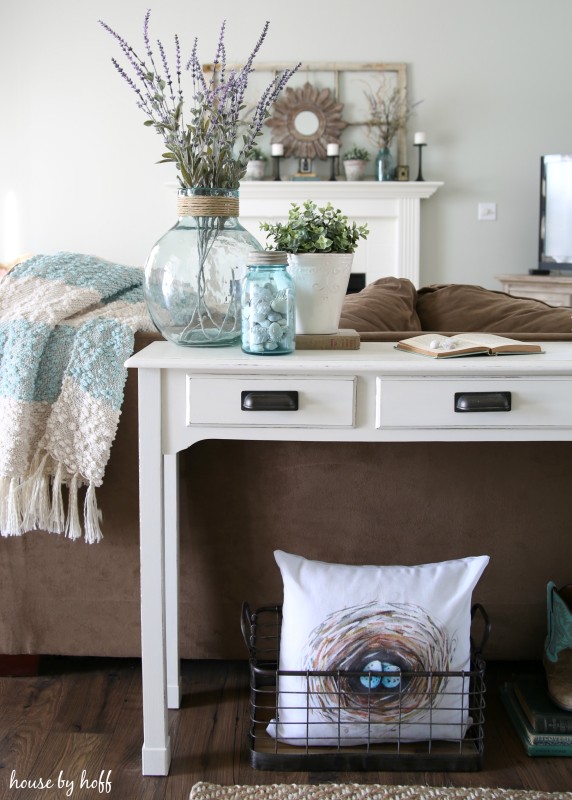 Putting away the winter things and pulling out some springy items really has me in a good mood! It means that we're almost through another long, cold winter!
Thanks goodness!
🙂
Have a great day!