Oh happy day! It's spring home tour day, and what could be better than the fact that spring is just around the corner? I don't know about you, but I experience an immediate mood boost as soon as the weather begins to warm and the grass begins to green.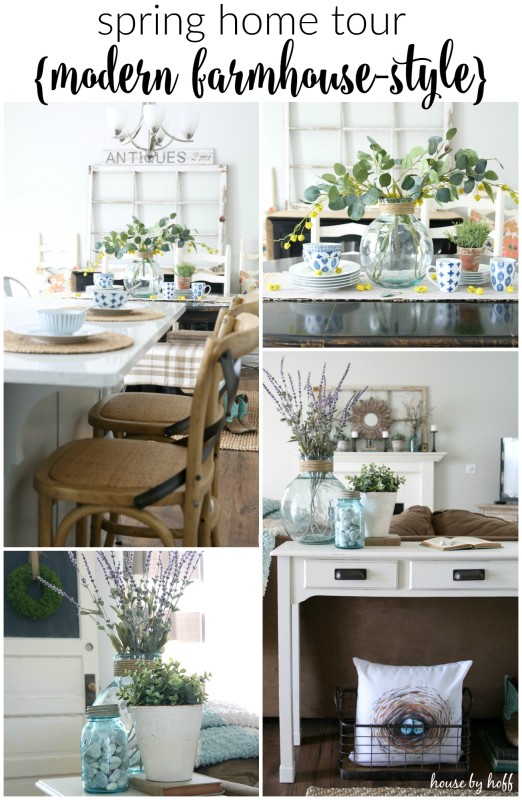 I'm thrilled to be participating in the "Hello Spring" Home tour organized by the lovely Carrie, from Lovely Etc. She invited a fun group of bloggers to get together and invite you in for our spring home tours!  Be sure to check out the lineup and a chance to enter a $400 giveaway at the bottom of this post! Whoot!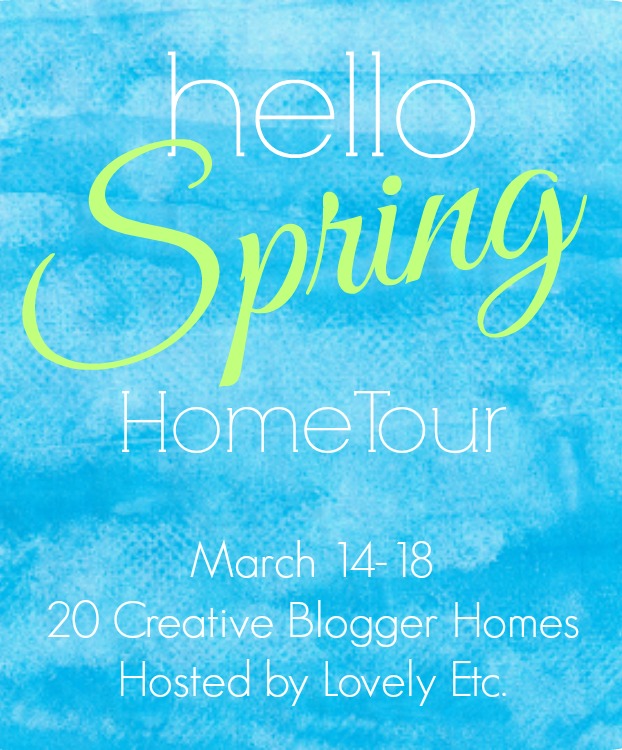 I actually began decorating for spring by un-decorating… I took all of my usual decor off of the hutch in the dining room and left only the window frame and antique sign. I'm quite happy with the simplicity of it all. Sometimes simple is best, no?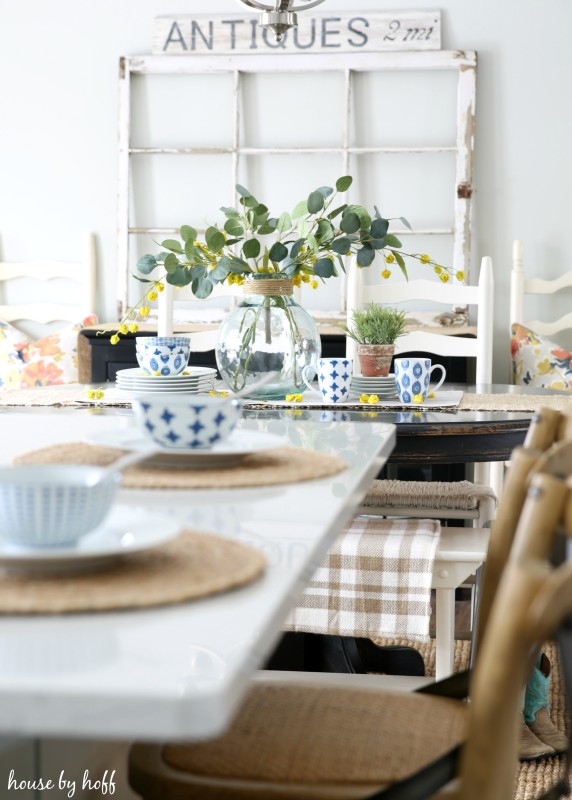 I made this easy eucalyptus centerpiece and arranged my pretty dishes all around it. The result is a cheerful table that looks good enough to eat at. (Ironically, we never eat here. We always eat at the kitchen island.) 😉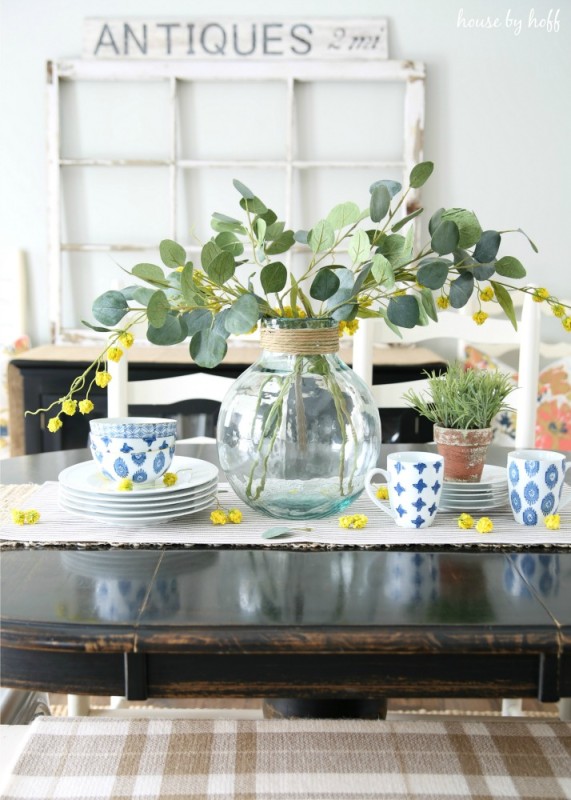 This is my recently finished (well not really finished, but finished for now) modern farmhouse kitchen. I painted allllll of my oak cabinets this winter, and it was quite a feat.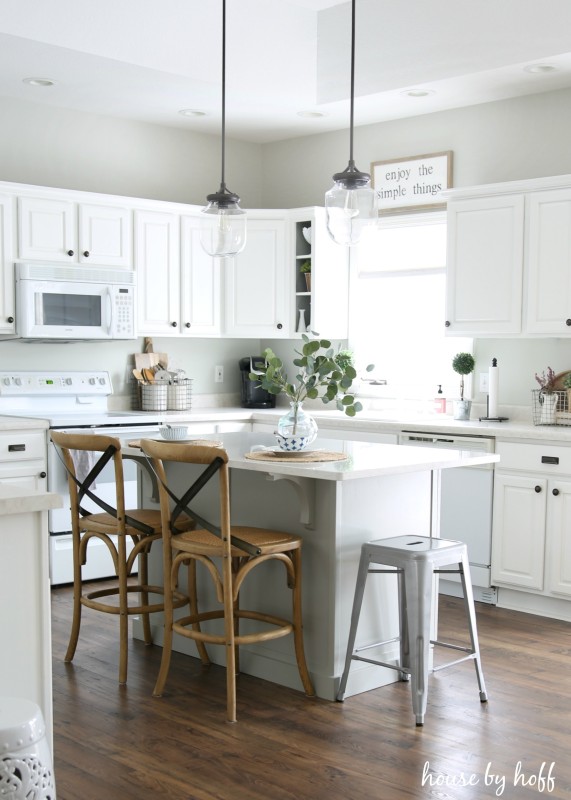 I'm so happy to be done and to be starting spring with a fresh, bright new space!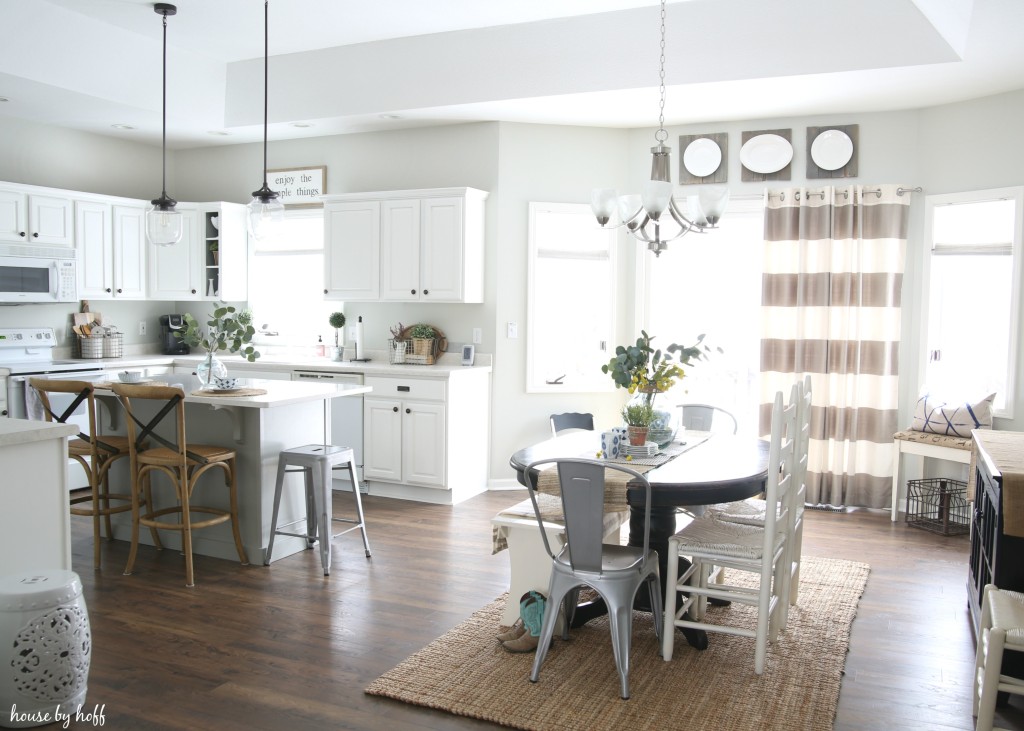 Moving on into the living room, more sprigs and greenery announce that spring is here. I honestly haven't really done that much to decorate for spring this year. Just some springy plants (all fake) here and there. 😉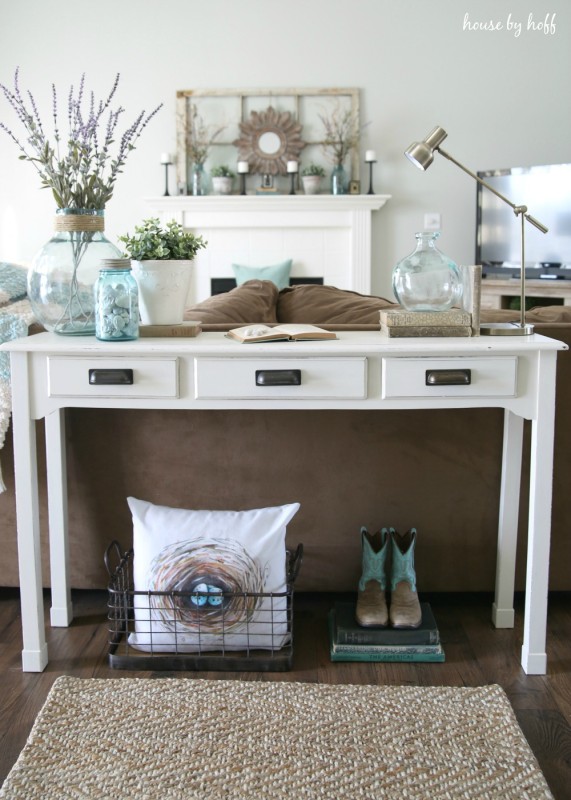 Truthfully, I feel a little bit like a slacker. I have no Easter bunnies out, no cute little decorated eggs…I should probably step up my game a little bit. 😉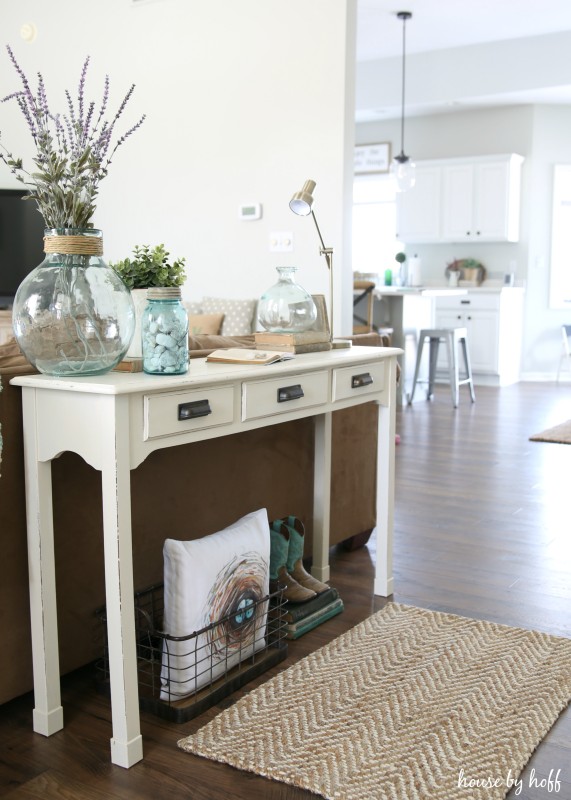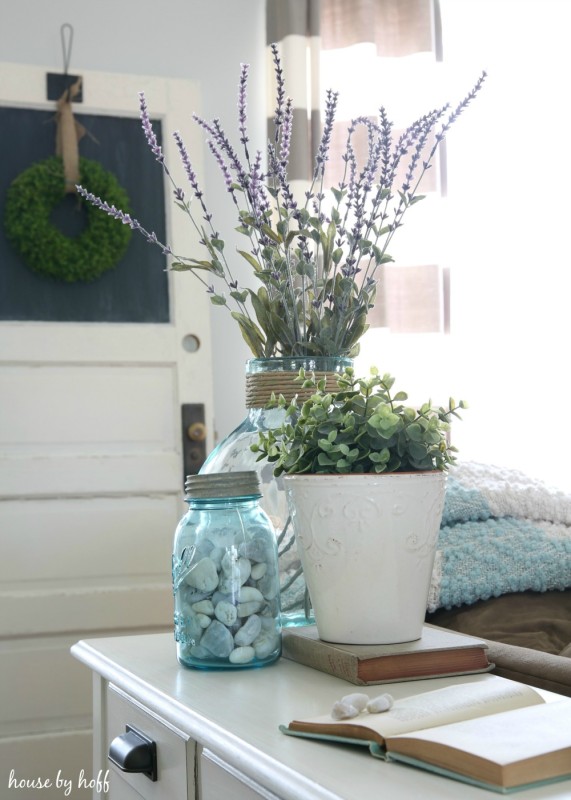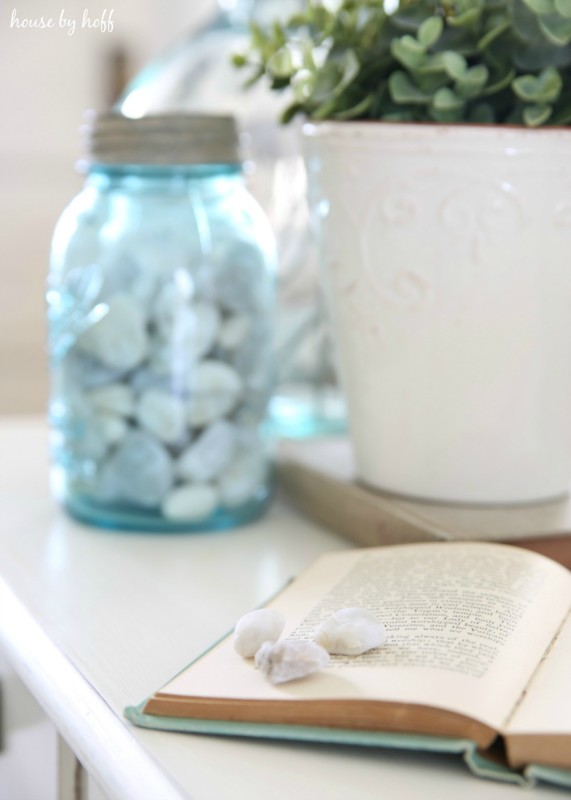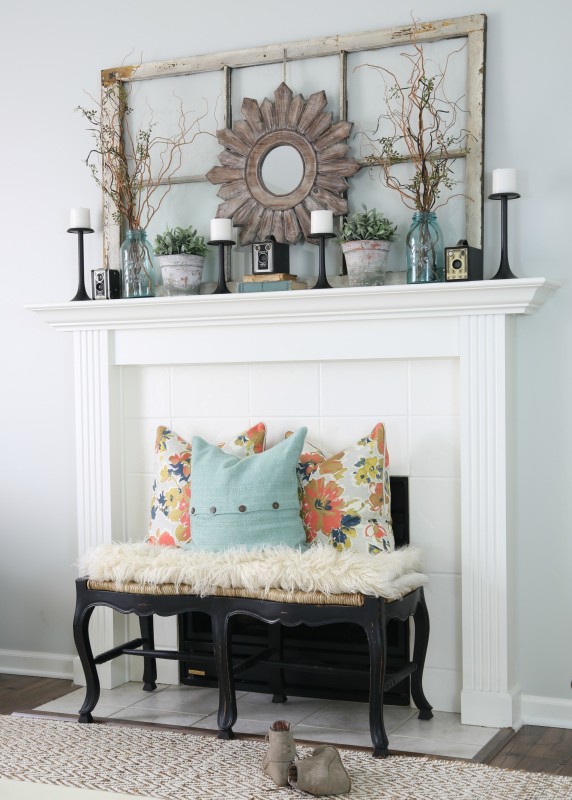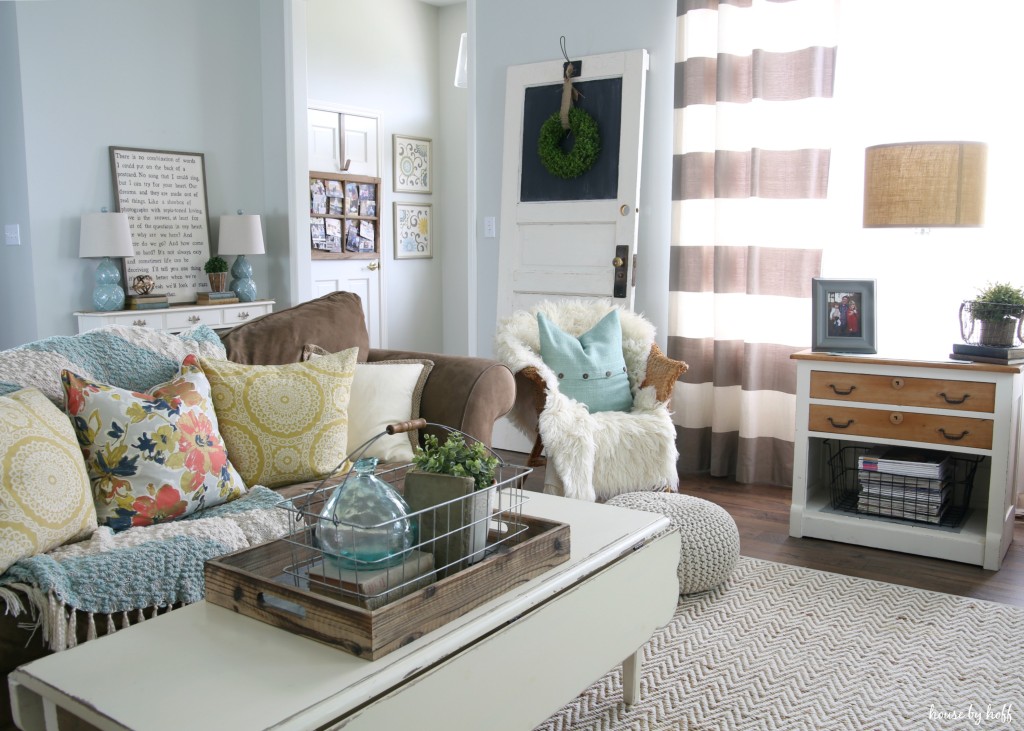 We'll end our tour with a little bit of dog cuteness. This little girl drives me a nuts sometimes, but she sure is cute in pictures…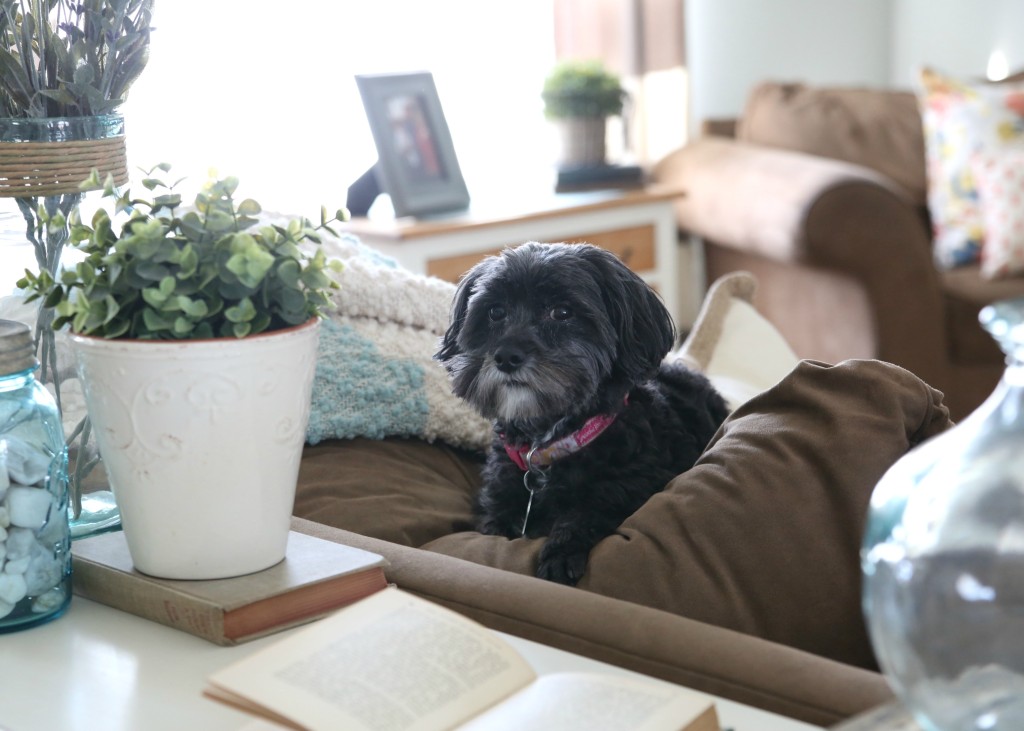 As I mentioned above, I'm taking part of the "Hello Spring" Home Tour + $400 Giveaway with some fantastic bloggers! Check out all of the tours, and enter for your chance to win some $$$ below!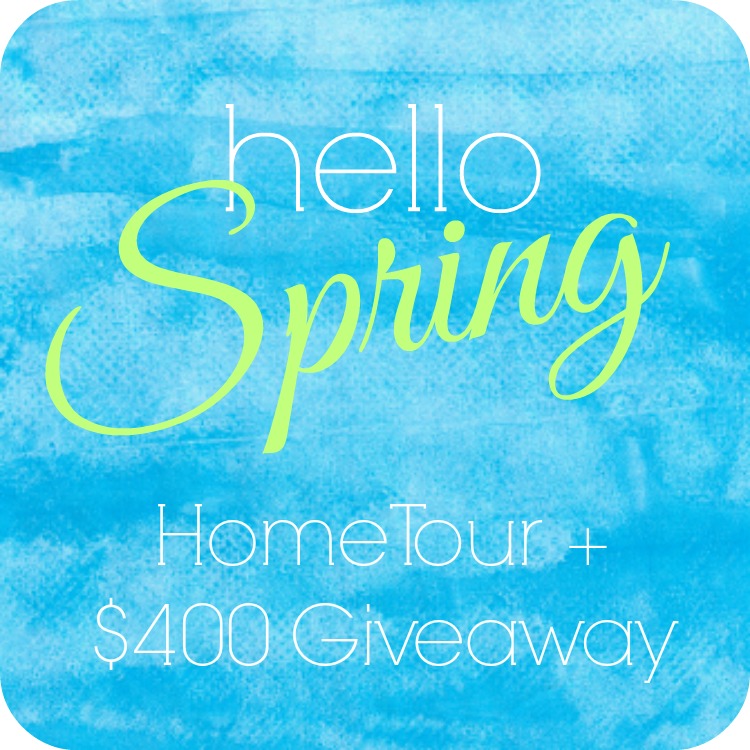 Monday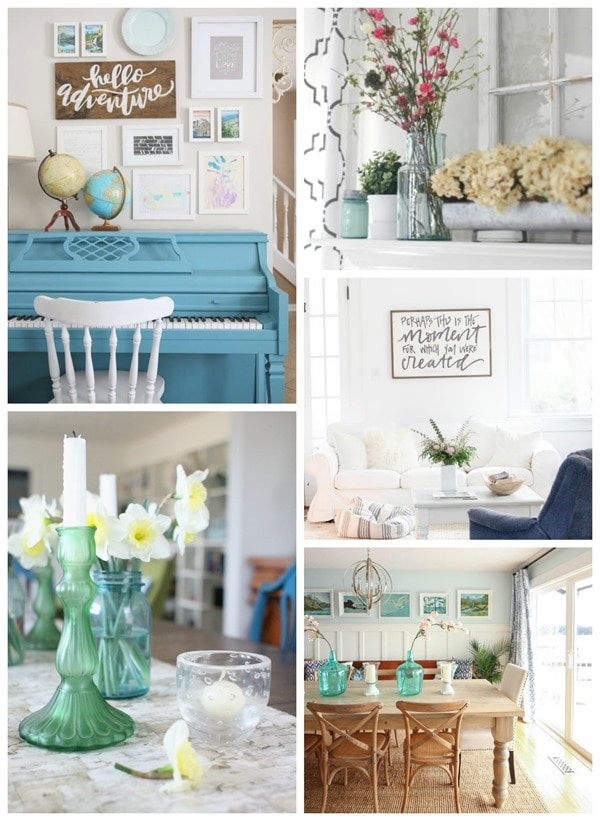 Tuesday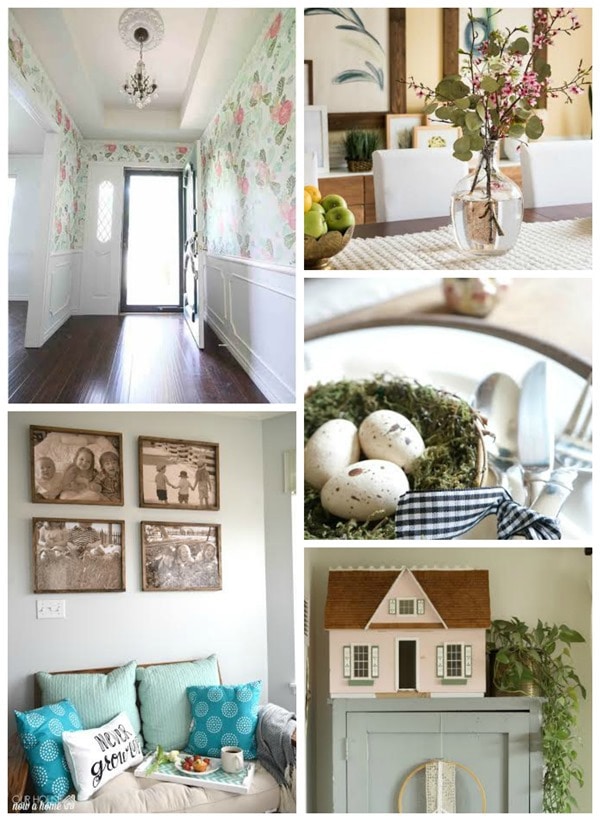 Wednesday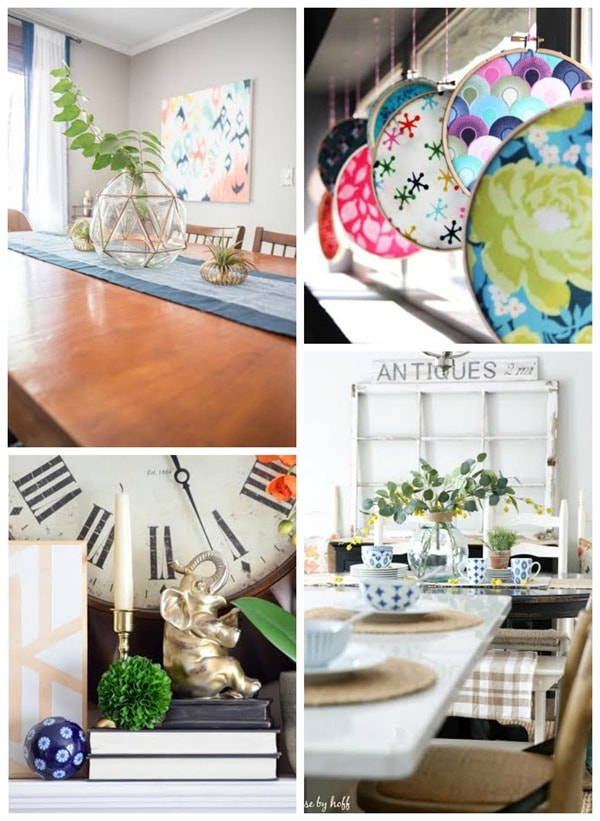 Thursday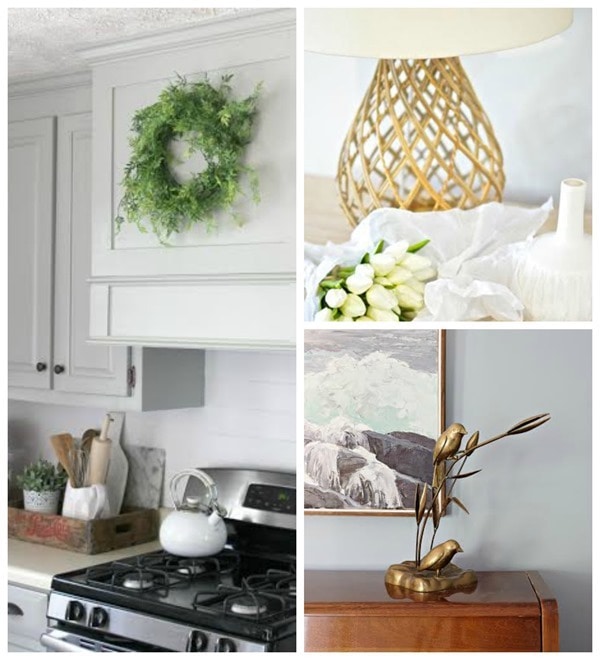 Friday
Have a great day!
I'm linking up at:  The Pretty Project Party  The 36th Avenue  Create, Share, Inspire Link Party