With this easy tutorial I will show you how to make a simple eucalyptus leaf centerpiece!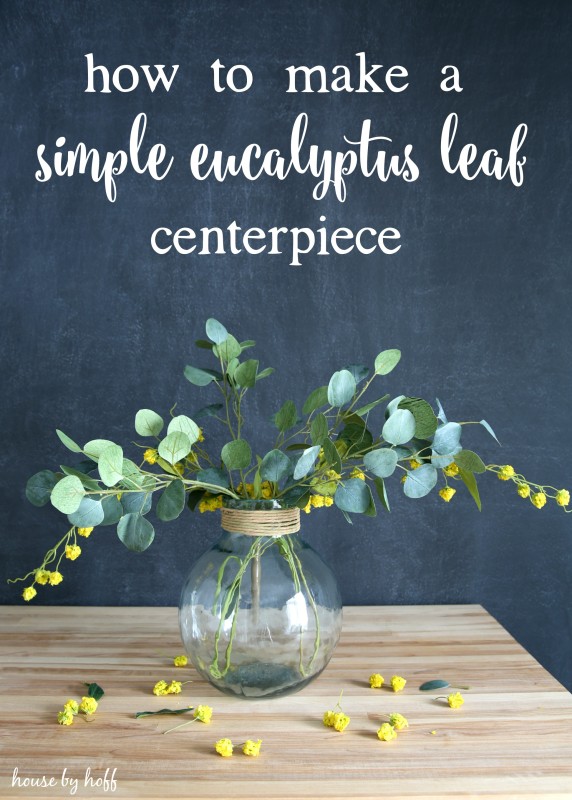 As spring gets closer, I'm finding myself bringing more and more of the fresh outdoors in. And by "bringing the outdoors in," I mean the fake outdoors in. You all know that I can't keep plants alive, and I imagine that ordering real eucalyptus leaves would be pricey.
I have been seeing the most gorgeous versatile eucalyptus centerpieces on Instagram lately, and I was inspired to try and create a fake and inexpensive version of my own.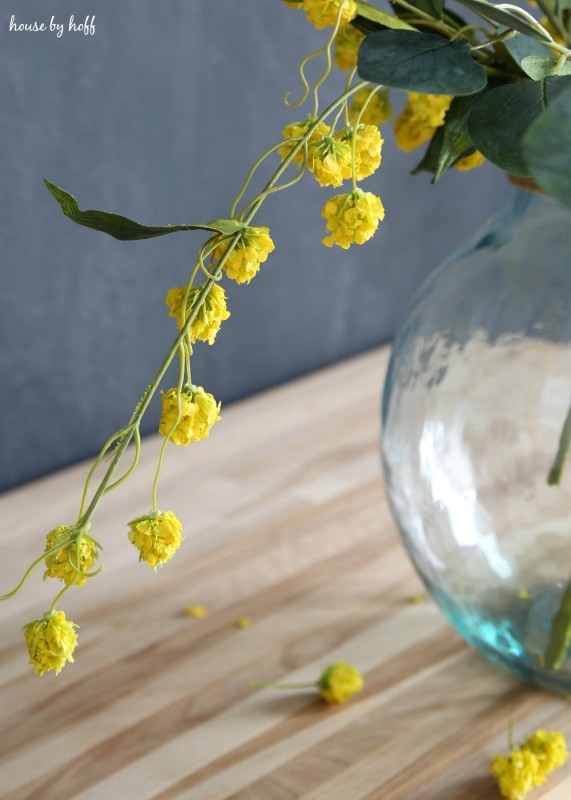 Hobby Lobby had 50% off their stems and florals last week, so I picked up these vibrant yellow blooms and the eucalyptus leaves pretty inexpensively! Woohoo!
I only ended up using two yellow floral bloom stems and one eucalyptus stem for this particular floral arrangement.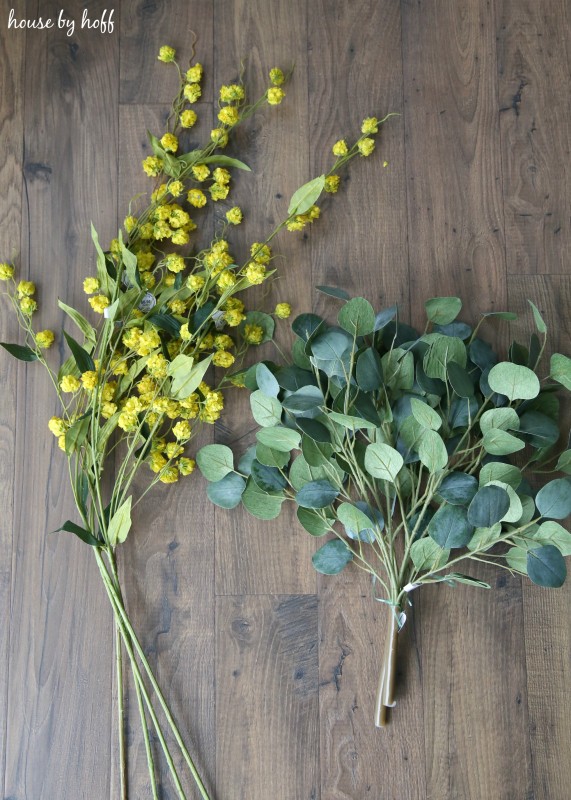 Although I am not very experienced or talented in the art of flower arranging, I knew I wanted this arrangement to take on a very casual and informal look. I wanted the long stems of yellow blooms to look almost lazy…does that make sense? So I bent and looped the long stems a few times until I achieved just the minimalist aesthetic I wanted. Then I snipped off any yellow blooms that were showing inside of the blue vase.
*Note, if the look of bent and/or looped fake floral stems bother you, then don't use a transparent vase. This look doesn't really bother me, but I could see how it might not be everyone's favorite look.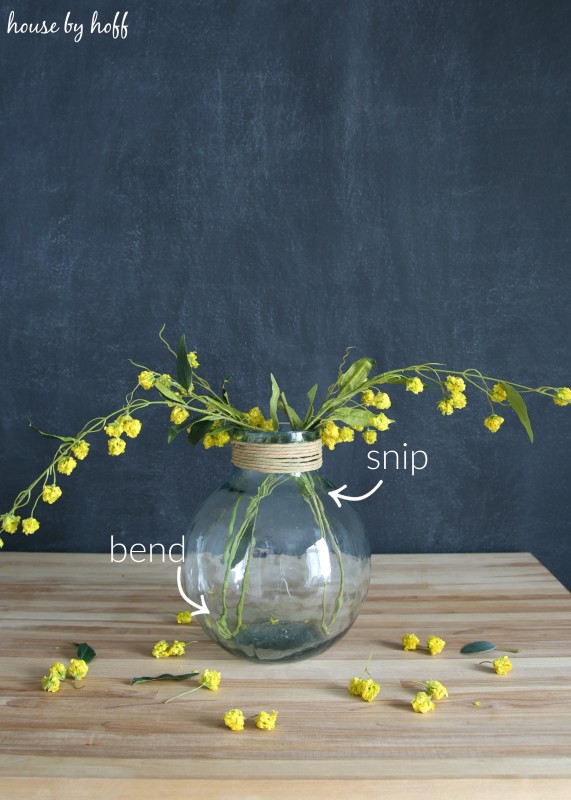 Next, I placed the eucalyptus leaves in the center and messed with them until my arrangement looked how I had envisioned it in my head…I sound so professional, don't I?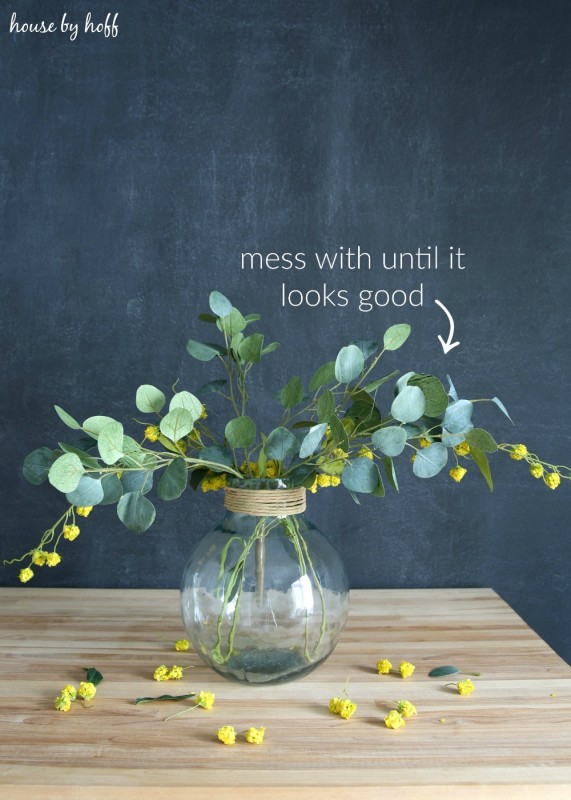 I'm quite happy with how it turned out. It's actually exactly what I had envisioned. I can't wait for you to see it in my spring home tour coming up on Wednesday! 😉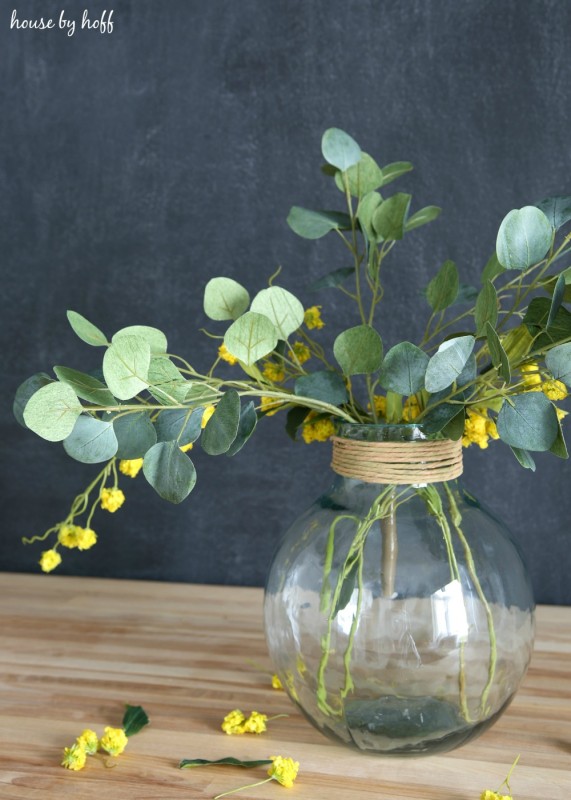 For more knockout centerpiece ideas check out Centerpiece Ideas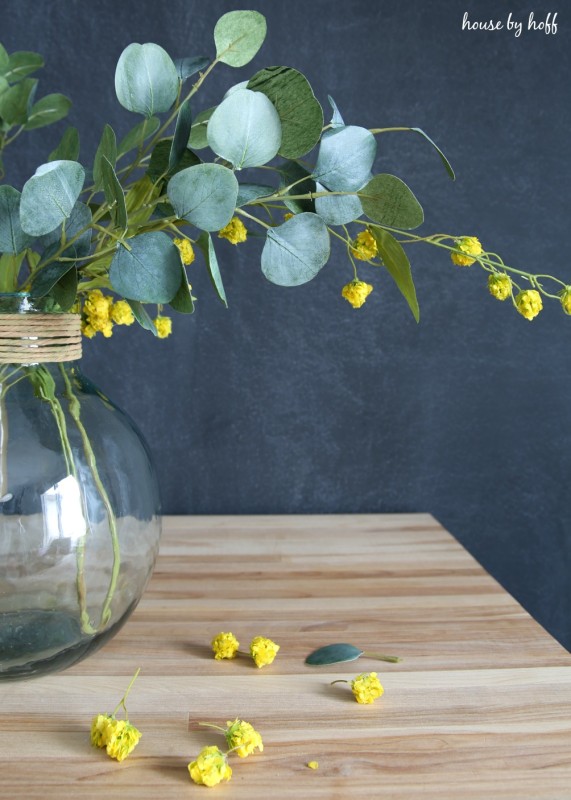 Have a great Monday! 🙂
I'm linking up at:  The Pretty Project Party The 36th Avenue  Create, Share, Inspire Link Party