A few weeks ago I was kind of on a roll in the kitchen…
Painted cabinets: check.
New hardware: check.
New lights over island installed: check.
With all of the changes, I knew I should just keep the momentum going by switching out the artwork over the kitchen sink window. I wanted to bring in a piece that would serve as a gentle reminder to myself to chill out, be in the moment, and enjoy the simple things.
You see, I have a confession to make:  I struggle with all of those things. It's just how I'm wired. I'm constantly thinking about the next project I want to tackle, the next photography job I have on my calendar, the next task to be marked off of the to-do list. I struggle with just being still.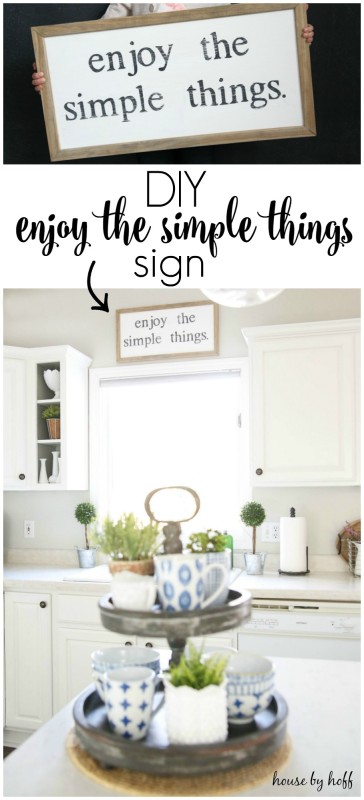 I figured that I might as well make a sign to remind myself to slow down and enjoy all of the simple things that are happening around me all of the time.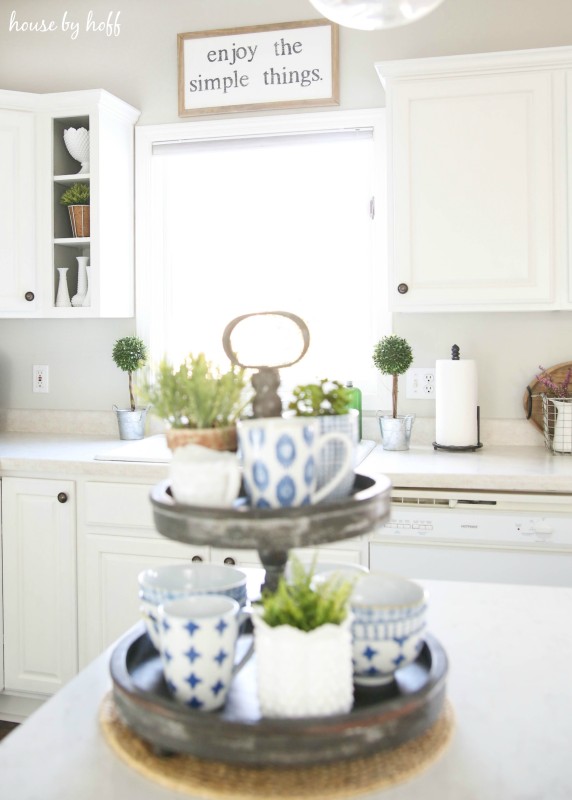 I started with my favorite wood for making signs. This edge-glued pine (I get mine from Menards) comes in different sizes.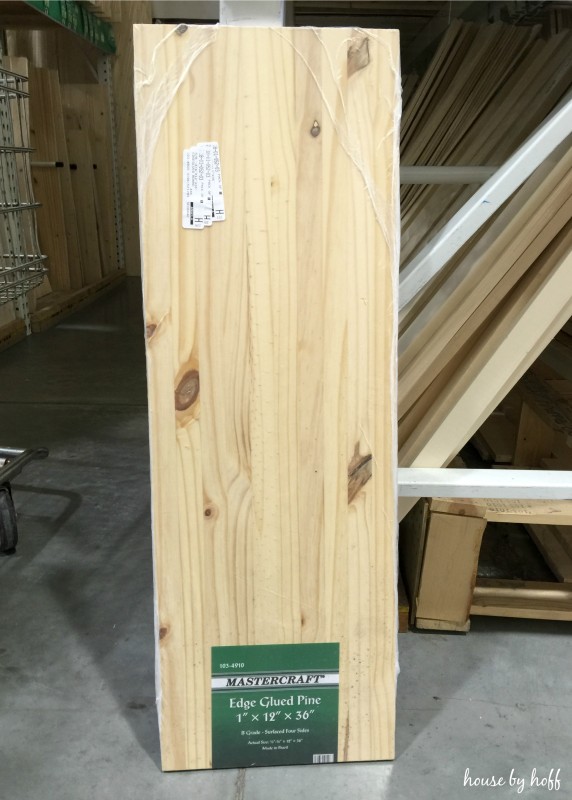 The original 36″ x 12″ piece was too large,  so I cut it down down to 24″ x 12″. Next, I painted the front of this sign with 3 coats of white chalk paint.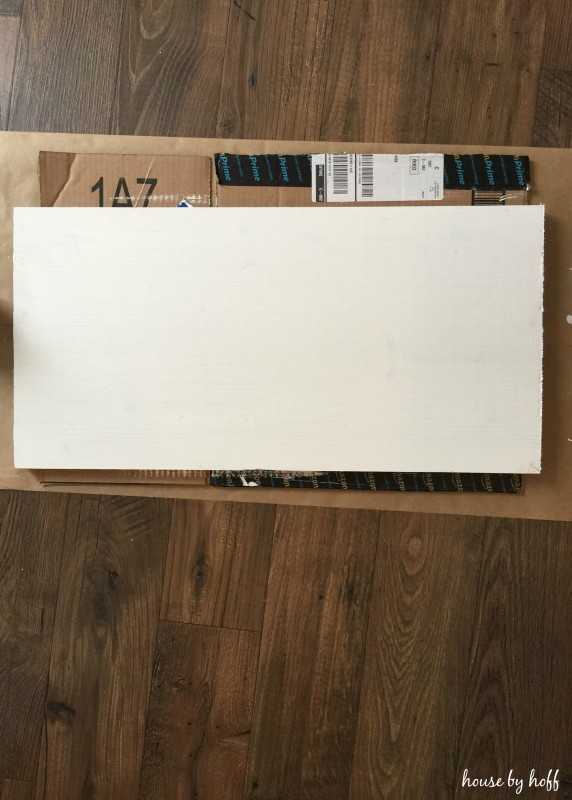 Mr. Hoff is getting quite good with his miter saw. He can cut down trim to make the perfect angles for a frame. Very impressive! 😉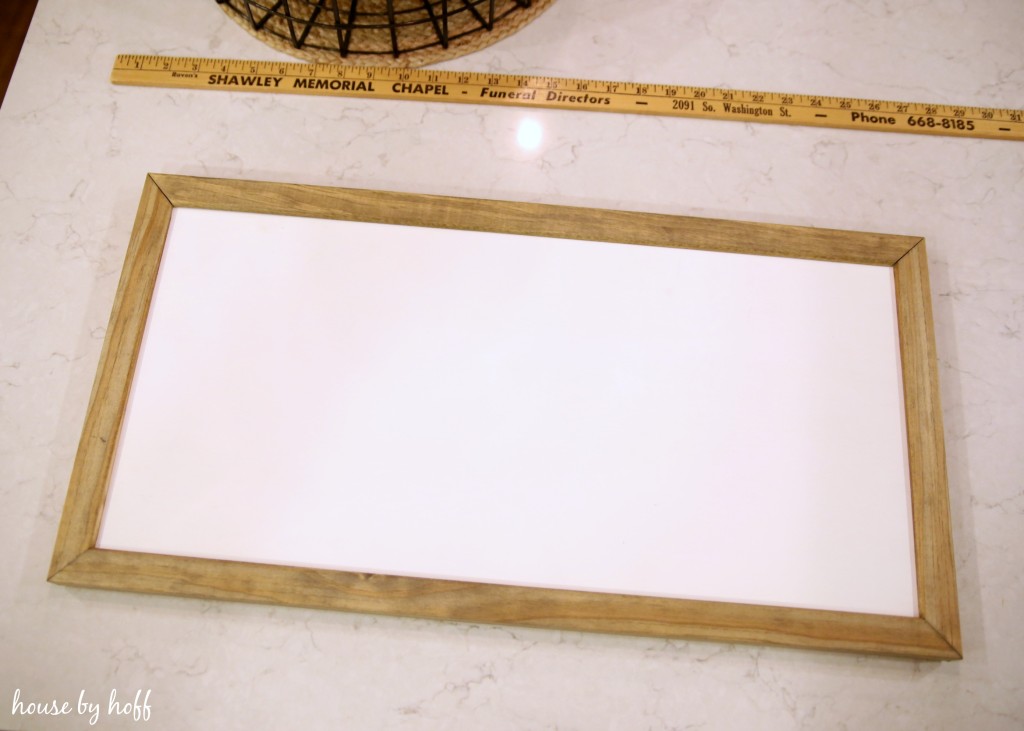 I've said it before, and I'll say it again:  To get the perfect driftwood finish on the trim I used one coat of Minwax's "Driftwood" + one coat of Minwax's "Classic Gray." Let the first coat dry completely before putting on the second coat.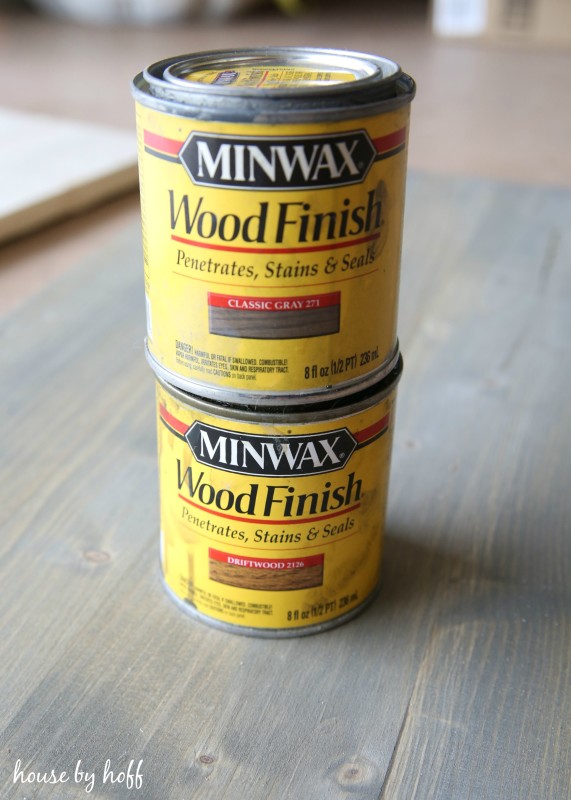 I used my Silhouette Cameo to create some vinyl stencils for this sign. I used the font "Tigerlily" which I purchased from Creative Market. I used a sponge brush and some black acrylic craft paint to stencil on the black letters.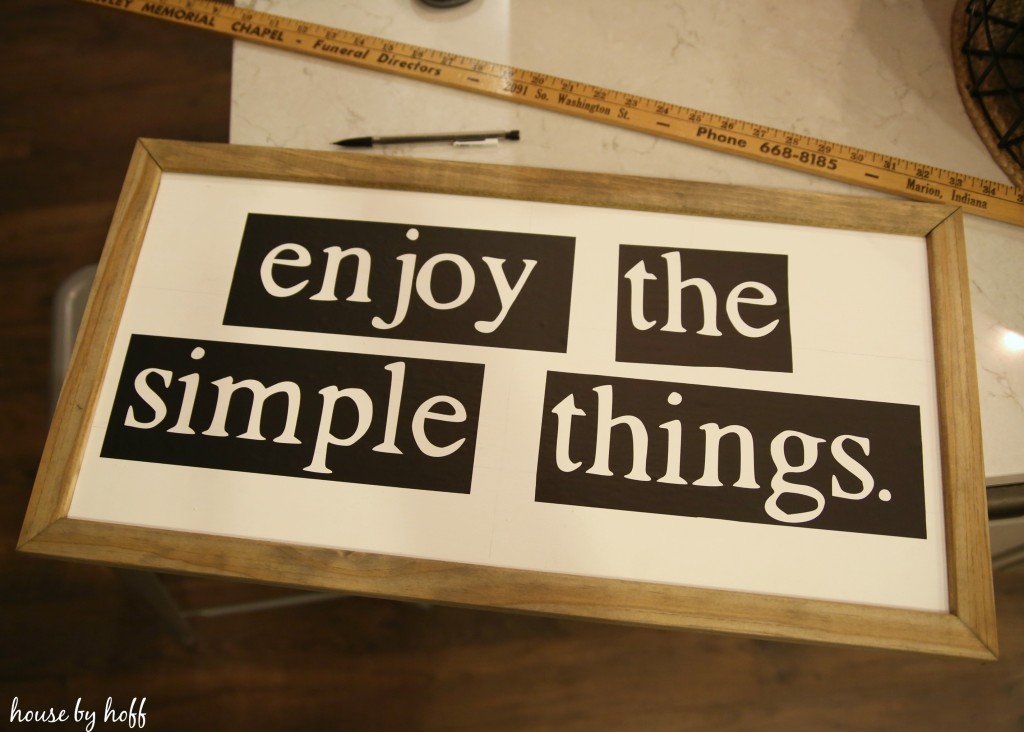 And, as silly as it may seem, I think having this sign hanging in the kitchen actually is reminding me to enjoy the simple things…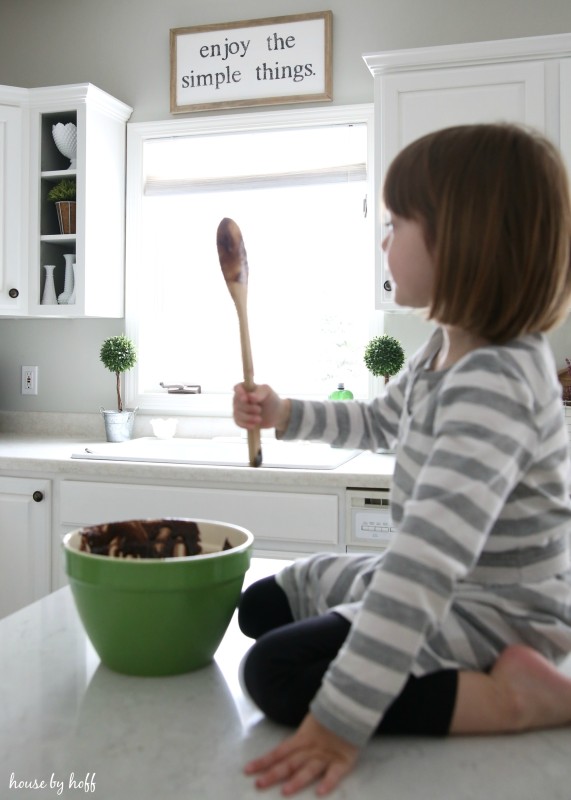 I think it's the perfect sign for this spot! 🙂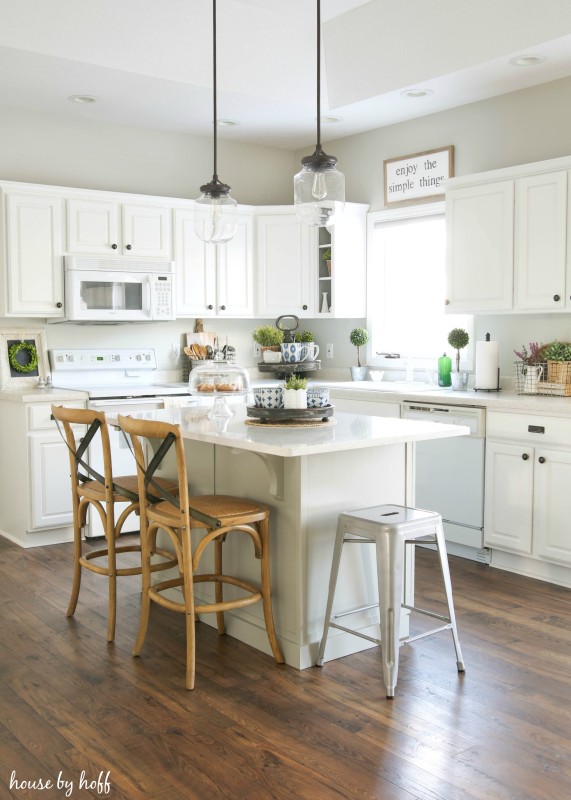 Have a great day!
I'm linking up at:  The Pretty Project Party  The 36th Avenue  Create, Share, Inspire Link Party