If I were counting how many days are left before school is out, (5 student days, 6 teacher days, and 10 actual days including the weekends) would you judge me?
Oh good. I'm so glad we can keep it real here. 😉
The elusive summer break is getting close, and I can hardly wait to get a proper break and relax into a new routine. I hope I'll have some more time to devote to this blog, as I feel like it's kind of been on the back-burner since Christmas was over. It's been hard to keep things rolling along, and I really would like to take more time to be creative and share projects with you!
In the meantime, we got a new console table awhile back, and I haven't had the chance to properly photograph it and share it on the blog. Maybe you remember a few months ago when I made-over the console table that used to be here and moved it to a new spot.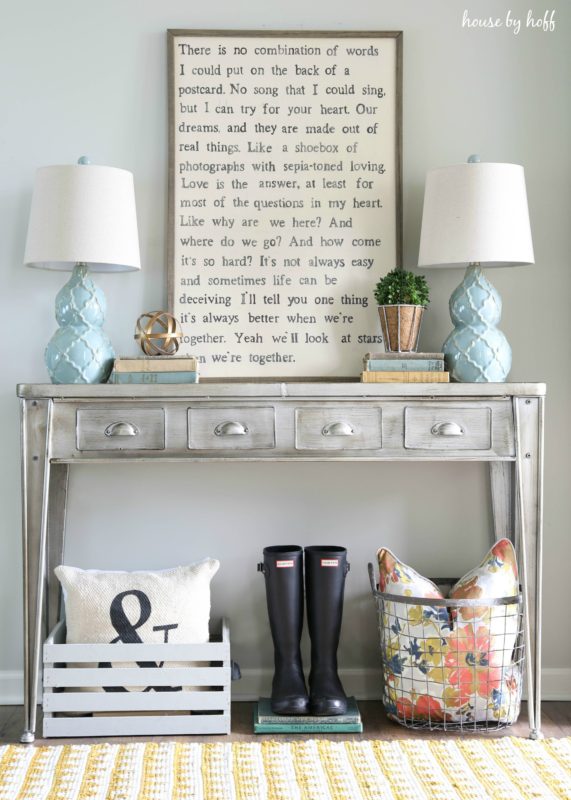 Once I moved the old table,  I replaced it with this very industrial-looking and unique metal console table. It is the Lazlo Console Table from Wayfair. *This is not a sponsored post, and I'm not being compensated to tell you about this table, just so you know! 😉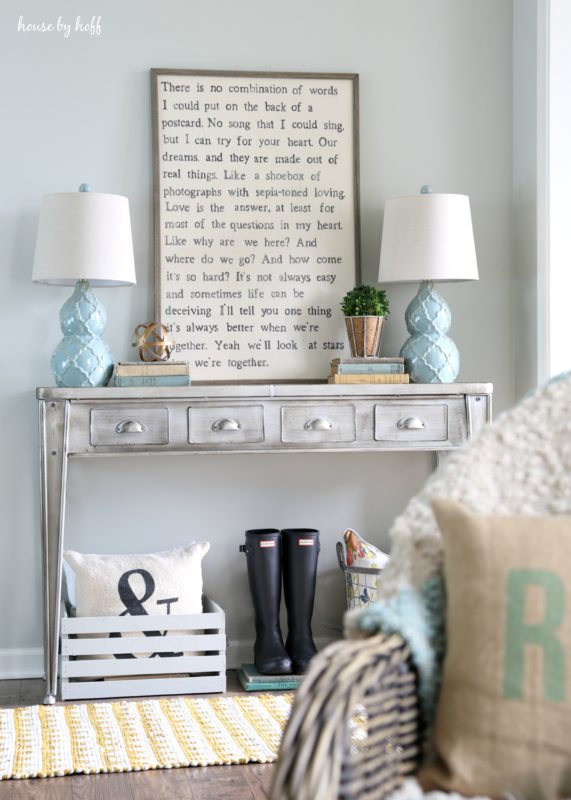 I really love how it looks here, and I think it brings a fresh new look to this vignette. I didn't change a thing as far as decor goes. I just stuck the exact same decorations on a different table. I was worried that the lamps might look too "fru-fru" (for a lack of better word..ha!) with the industrial table, but I actually think it looks good together. Thank goodness, because Mr. Hoff wouldn't think it was cool if I replaced the new lamps with new, new lamps. 😉  #dowhatyougottodo #dodgedabullet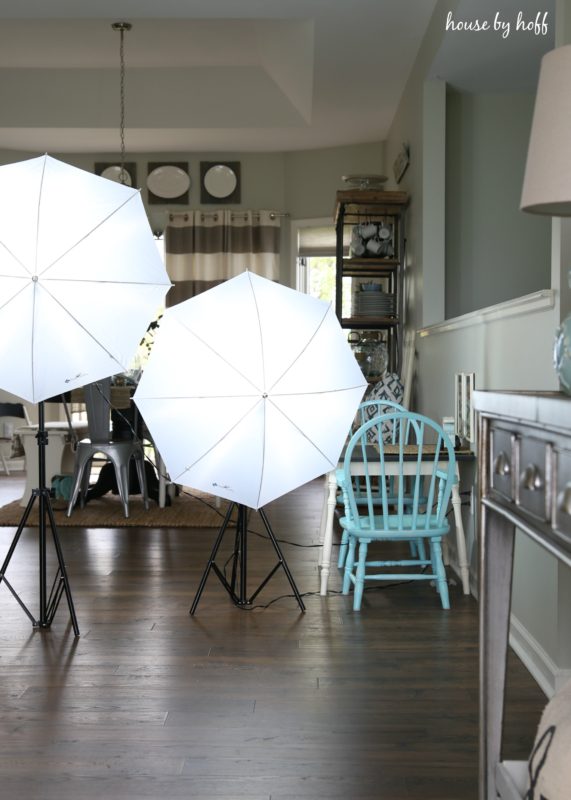 So, this is a little random, and maybe I should have done a completely different post on lighting, but I thought I'd share with you how I am able to get a bright interior shot in this space. I have recently fallen in love with the *Photography Photo Portrait Studio 600W Day Light Umbrella Continuous Lighting Kit (affiliate link) and I use it all the time to brighten up my interior shots. In fact, I rarely shoot the inside of my house without them anymore. They brighten up the photos with a nice, even, white light. It helps reduce the shadows that I always struggle with in this area of the house.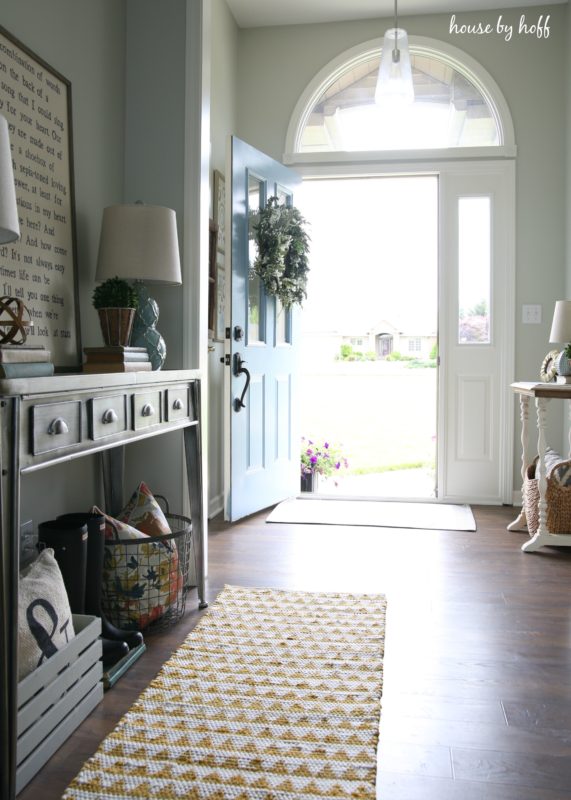 As you can see, I use the lighting kit to balance out the natural light that I have shining through our open front door. I always open the door to get lots of light on this area of the house.
*Additional Lighting Tips for Interior Photography:
When I get all that bright light in this area, I use my tripod and slow my shutter speed to 1/4 second. This makes it possible to get my ISO all the way down to 100, which makes for gorgeous, crisp photos.
Alrighty, so I think I should write another post about lighting…what do you think? 😉
Have a great day!