This month's "Get Your DIY On" theme is "Animal-Inspired DIYs", and let me tell you, I had a great idea that incorporated Halloween and an animal-inspired DIY. Only problem? I totally spaced that it would need to be done this Thursday. Doh!
But, do not fear! I have a fun animal-inspired DIY project to pull out of the vaults. It's one of my favorite easy makeovers that I've ever done, actually! It's my owl lamp makeover!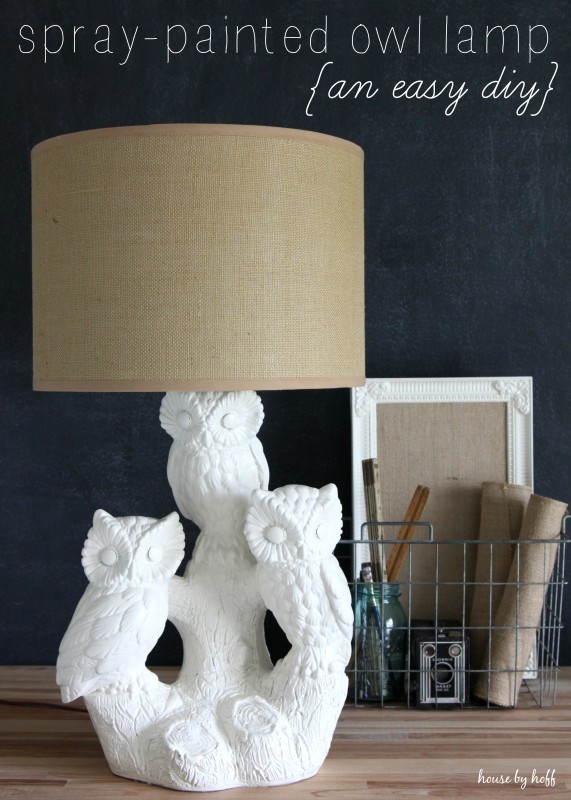 The story of this lamp is a cute one! One day the principal at my school plopped this enormous (and heavy!!!) owl lamp on my desk and asked me if I wanted it. She and her husband had received it as a gag wedding gift many years ago. She knew that I liked owls and DIYs, and I gladly accepted the gift!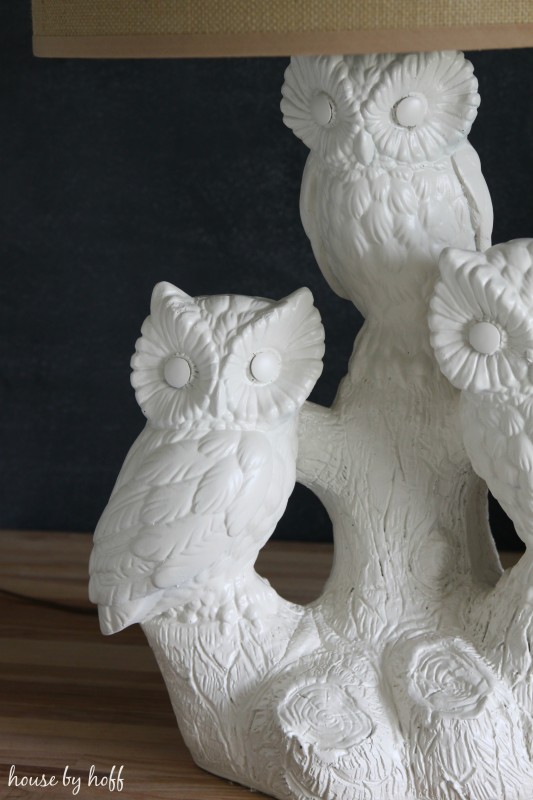 I spray painted this massive lamp with two coats of "Heirloom White" spray paint, and topped it off with a lampshade that I had stashed away for just such a project. I literally spent $0 to make this beauty over. Gotta love that!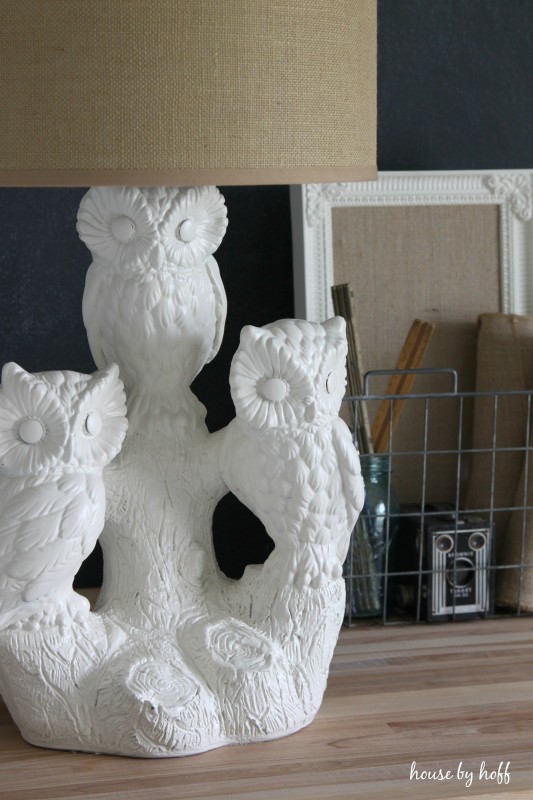 I brought the lamp in to school, and still use it in my classroom! The kids in my small reading groups love it, and they love to hear the story of how the principal gave it to me. 😉  They always ask to see what it looked like before, so I show them this: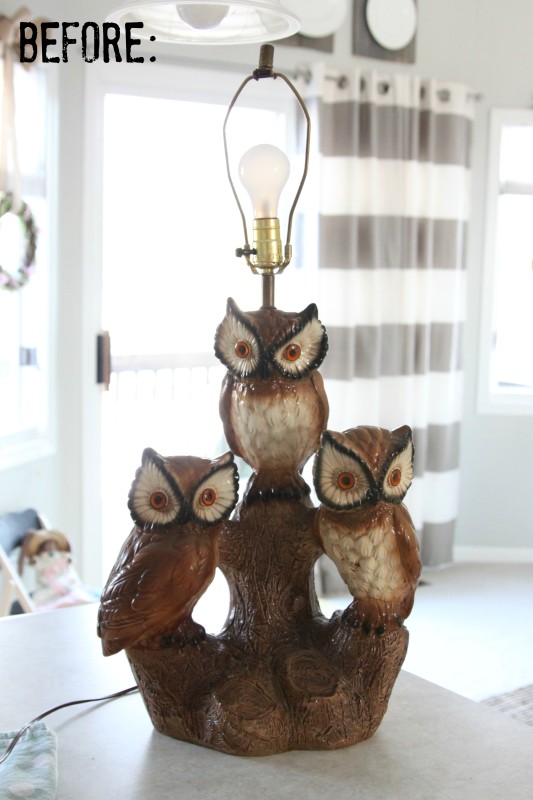 Some of them tell me they like the "before" better.
Stinkers. 😉
Let's see what my "Get Your DIY On" cohosts came up with for their animal-inspired DIYs: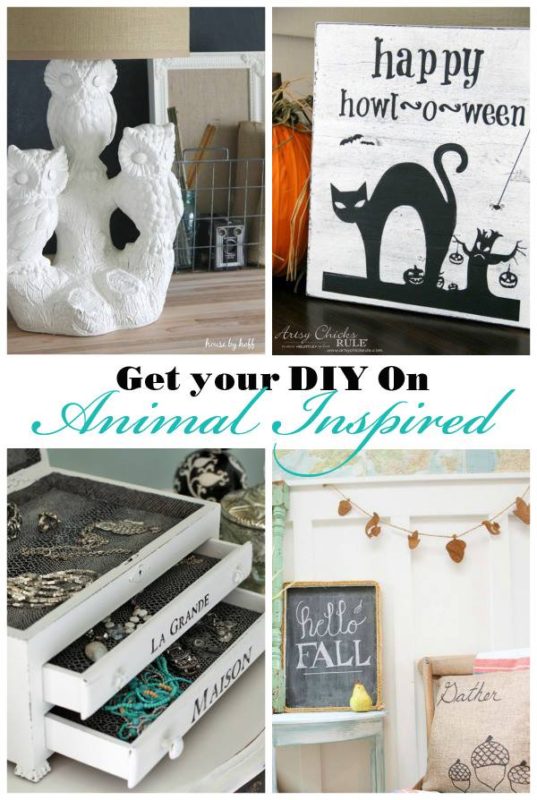 Artsy Chicks Rule's Halloween No Sew Flag & Sign
Confessions of a Serial DIYer's Paris Jewelry Box
The Happy Housie's Simple DIY Wooden Garland
Do you have some fun and creative Animal-Inspired DIYs? We'd love to see you link them up this Sunday at 7:00 PM!

Have a great day!