Check out my pumpkin inspired Halloween dining room decor!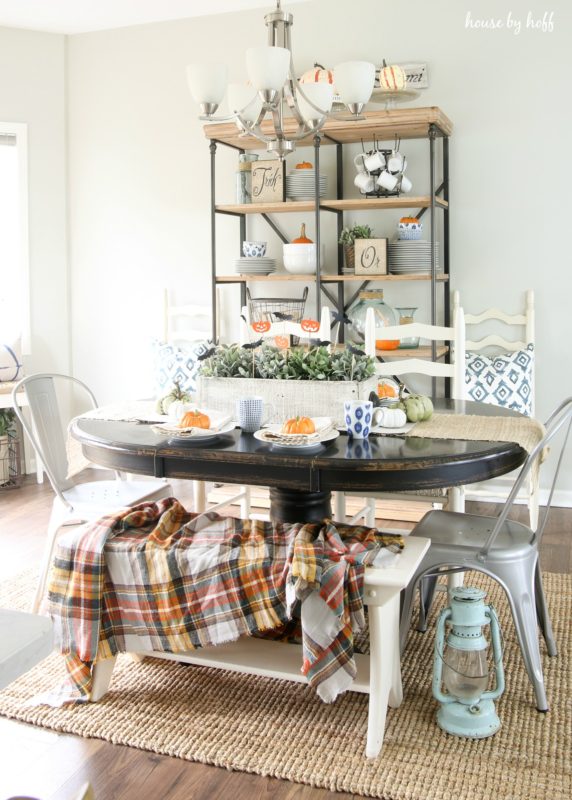 It's officially October, and to me that means we can officially decorate for Halloween, right?! I'm excited to be participating in the 2016 Halloween Home Tour with some fun blogging friends! If you're stopping by from Pink Peppermint Design, welcome!
The Pumpkin Decor
I don't have my whole home decorated for Halloween yet, so today I'm just showing you my tasteful Halloween dining room. My daughter is so excited that Halloween is on the horizon and that we're starting to put the decor out. She's been learning to write in preschool, and her latest word is, "Boo!" (She even includes the exclamation mark.)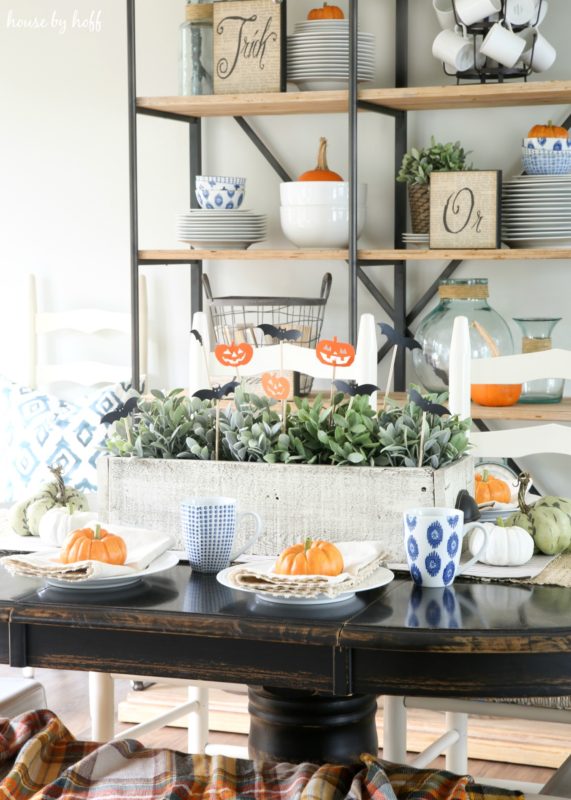 This is about the only time of year that you'll see orange in my decor. It just isn't Halloween without the orange pumpkins, am I right?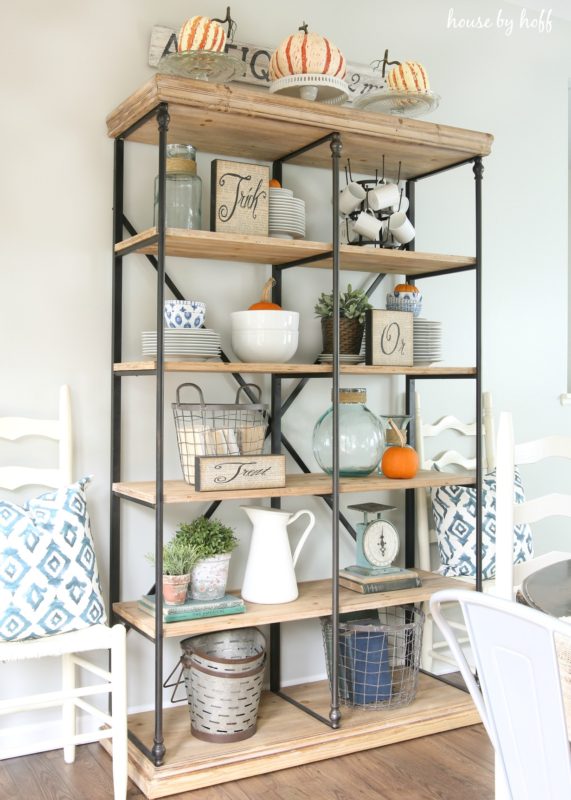 Since these shelves are a fairly new addition to the dining room, this is the first year I'm getting to decorate them for the seasons. I actually didn't change a whole lot. Just added some pumpkins, and the "Trick or Treat" signs. I bought those signs probably ten years ago, and I still love them!  They are timeless!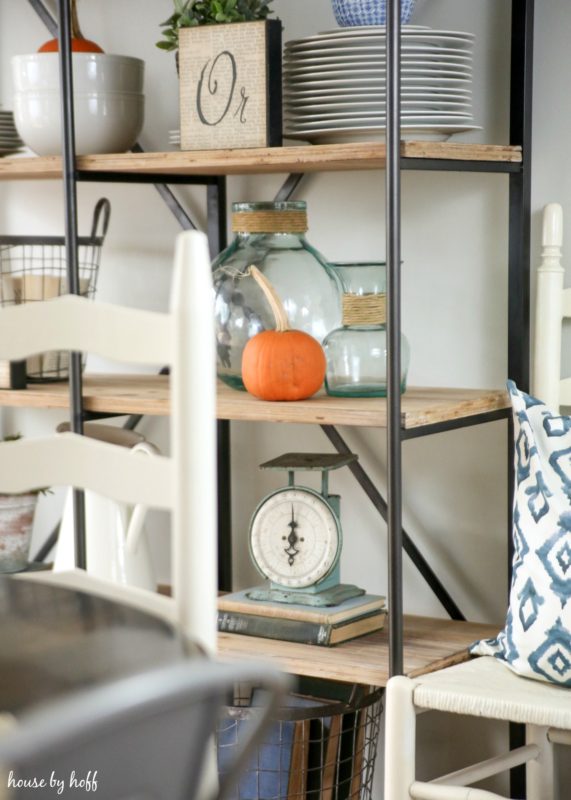 Miss L. and I made these bats and pumpkins on a stick and stuck them in the centerpiece. I just cut them using my Silhouette and glued them to the sticks. So easy even a four year old could do it!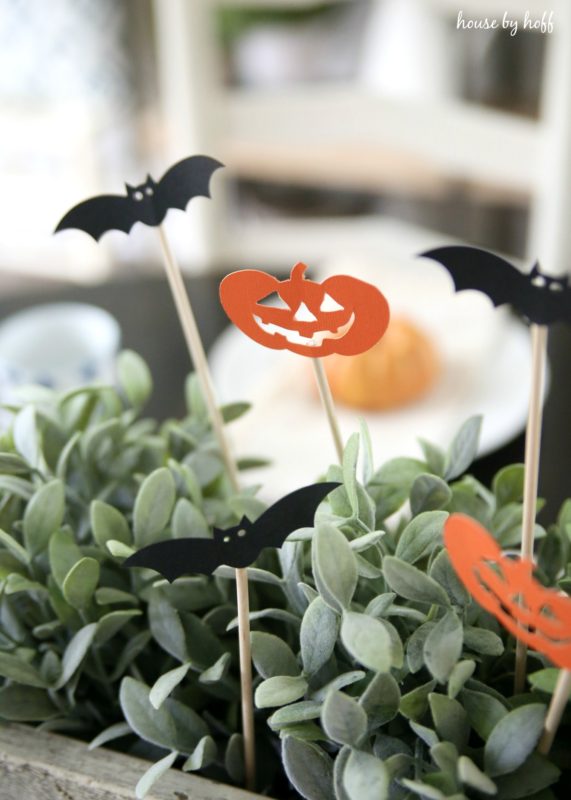 As she gets older, the holidays continue to get more and more fun! Trick-or-treating will be epic this year! 😉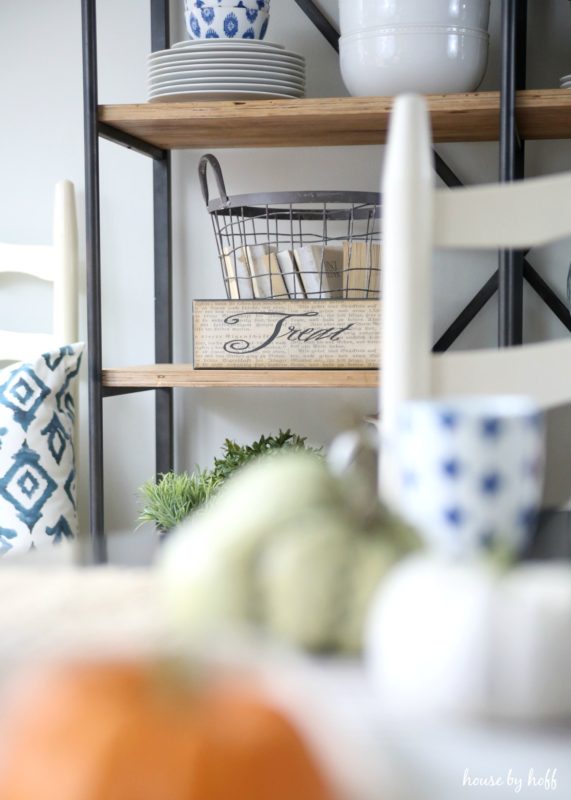 Thank you so much for stopping by today! Be sure to stop by Lindsay Hill Interiors next to continue the tour!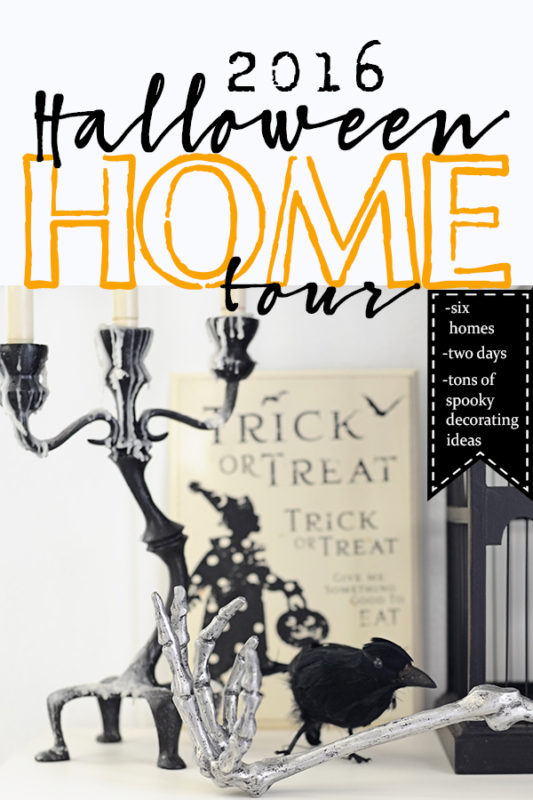 Here's the whole line-up:
MONDAY
TUESDAY
~
Have a great day!