I'm more into decorating for Halloween this year than I have been in years past. Maybe it's having a four year old, but it's fun to "spookify" our house for the season!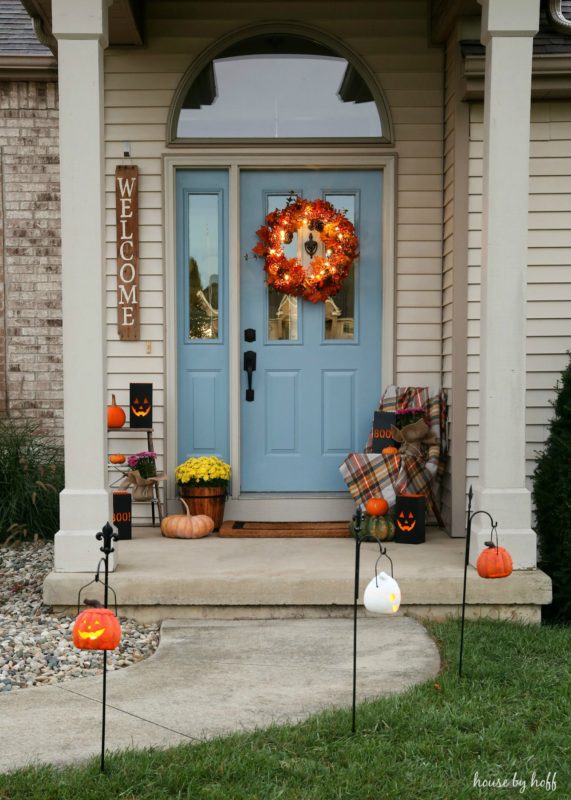 I woke up early so that I could photograph the front porch all lit up. The first time I went out it was too dark, so I went inside and made coffee. By the time I came back out it was nearly too light. I never realized just how fast that sun comes up! 😉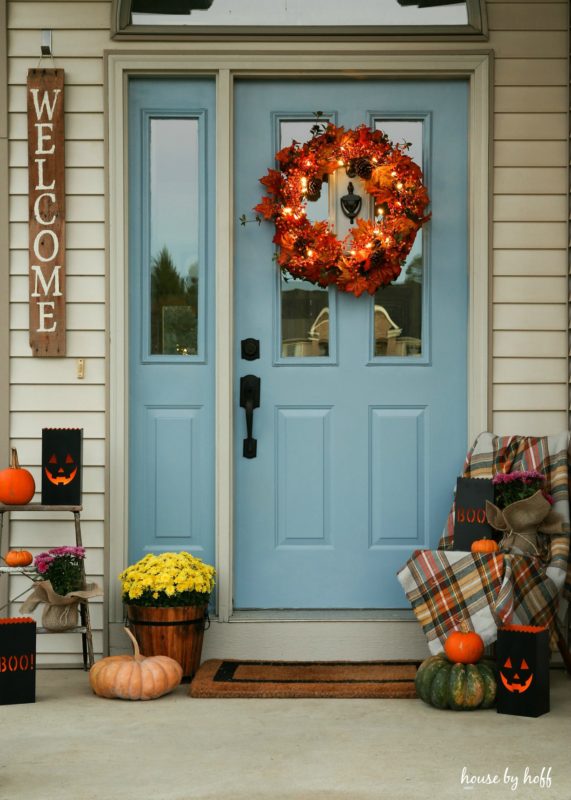 I have some new decor from Balsam Hill out on the stoop this  year including the luminaries, the pathway lights, and the wreath.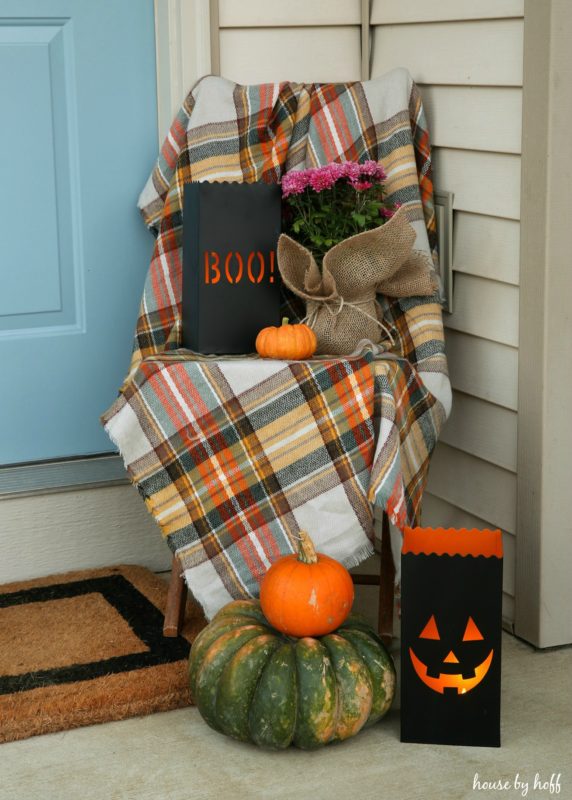 I love how they look all lit up!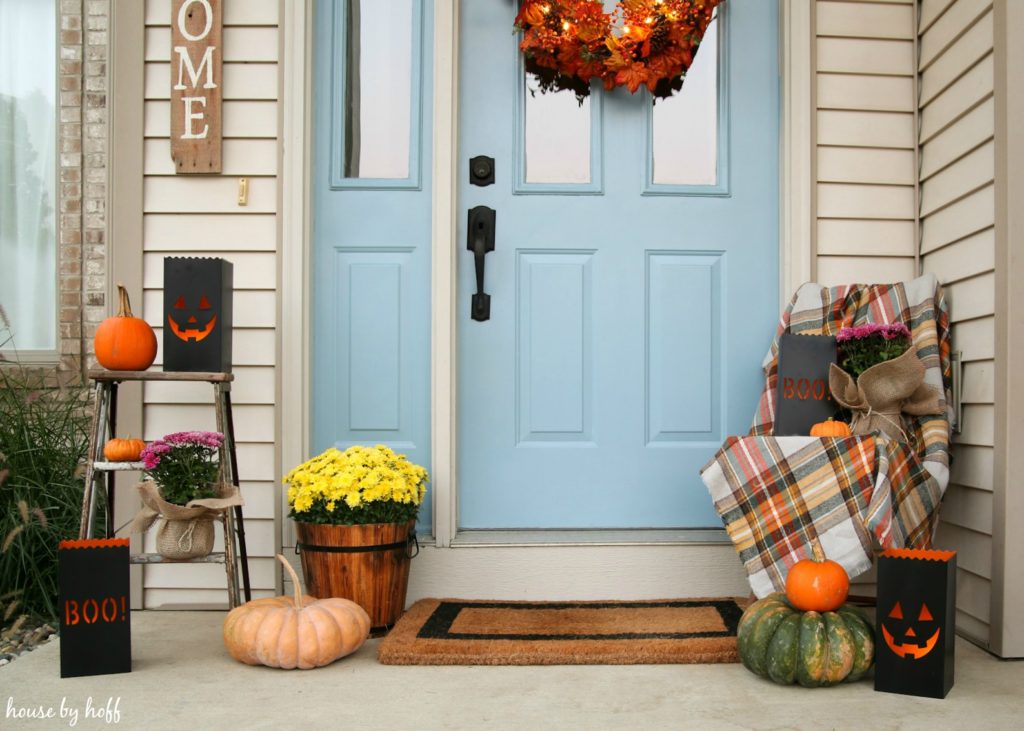 I bought a small antique ladder for myself last year as a birthday gift for, well, me! I thought it'd be perfect for this Halloween front stoop, because I can stack so many things on it! Bring on the pumpkins! 😉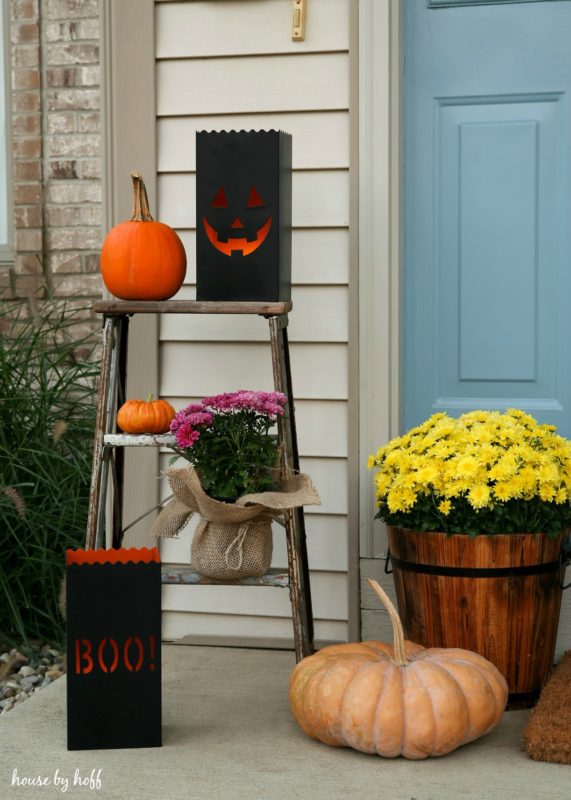 I love the fall decor, but can I be honest? I'm itching to tear it all down and start decorating for Christmas! It's almost November, and in my book it's totally cool to decorate for the holidays in November, right?!
Have a great day!
~
In the spirit of full disclosure, this is not a sponsored post for Balsam Hill, but I was paid by Balsam Hill for photography of their products…which I am now using on my blog. 🙂