I will show you how to recycle your old Halloween craft projects into this spooky Halloween tree!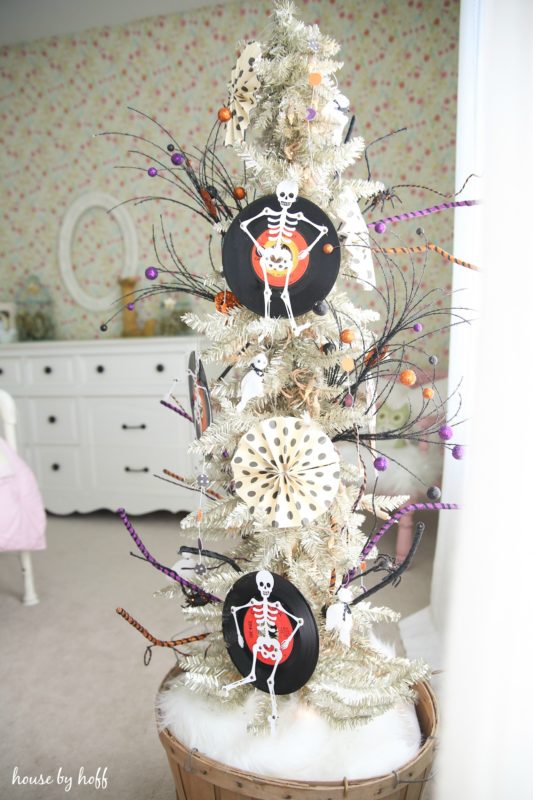 I don't think I've ever loved Halloween decor more than I have this year!
This Halloween tree makes me smile to myself every time I see it all lit up in Miss L's room. And the best part? We recycled old Halloween craft projects to create this cute, sparkly, spooky delight.
I should rewind a minute, and tell you that I got this idea from a blog post over at Ella Claire. She posted about their Halloween tree here. I thought it was so darn cute, and I quickly decided that Miss L. and I should make one too. 🙂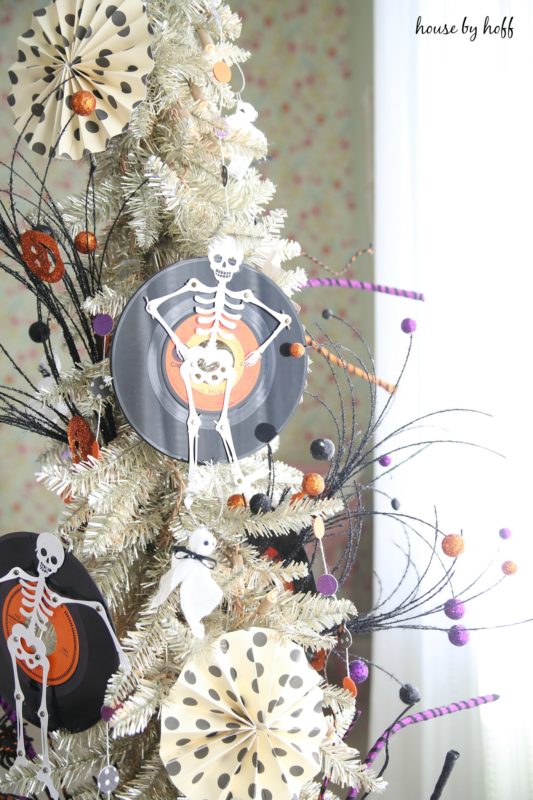 I found the fun Halloween sprigs at Hobby Lobby, but the rest of this tree is decorated using pieces from this Boogie Bones Garland from two years ago, and this Spooky Halloween Tree from three years ago! So I didn't have to make anything! Whoot!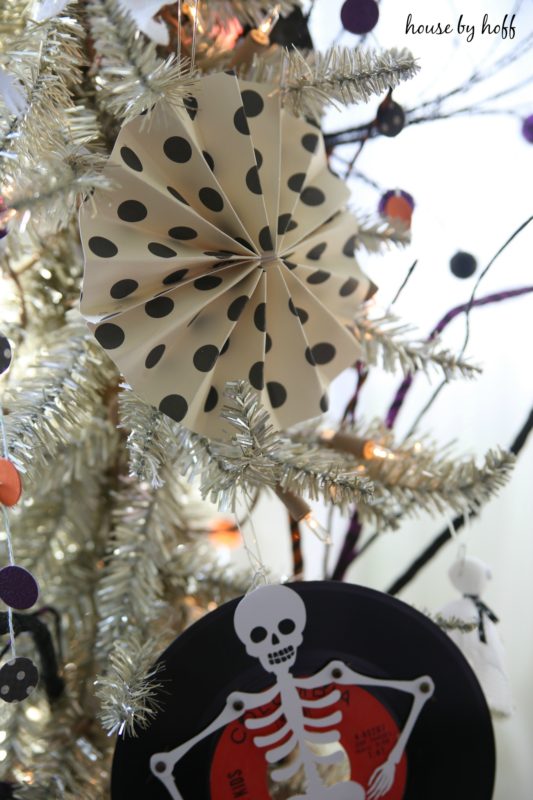 She loves her little Halloween tree, and she thinks that it's awesome that we got out her Christmas tree even earlier than usual. This decorated tree operates as  her  nightlight, and I can hear  her talking to the dancing skeletons as she's lying in bed. 😉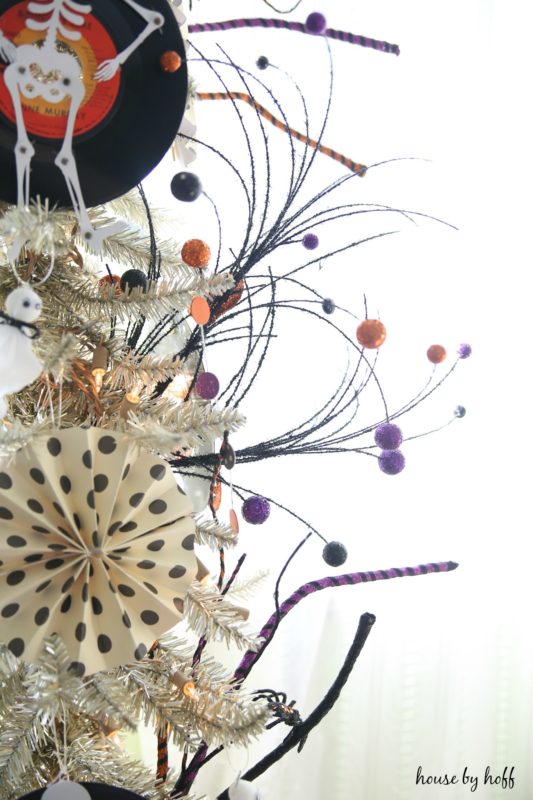 I think the combination of the dancing skeletons, the sparkly springs, and the happy polka-dotted pinwheels make this tree the happiest little Halloween decoration. Even though Miss L actually loves scary Halloween decor, I'm still weary about having things that are too scary in our house…so this is perfect!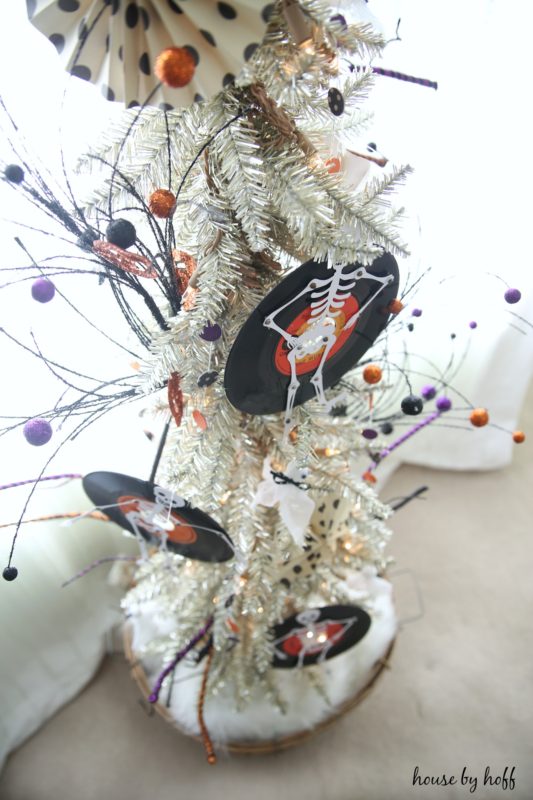 So, what do you think? Gonna pull the Christmas tree out early? 😉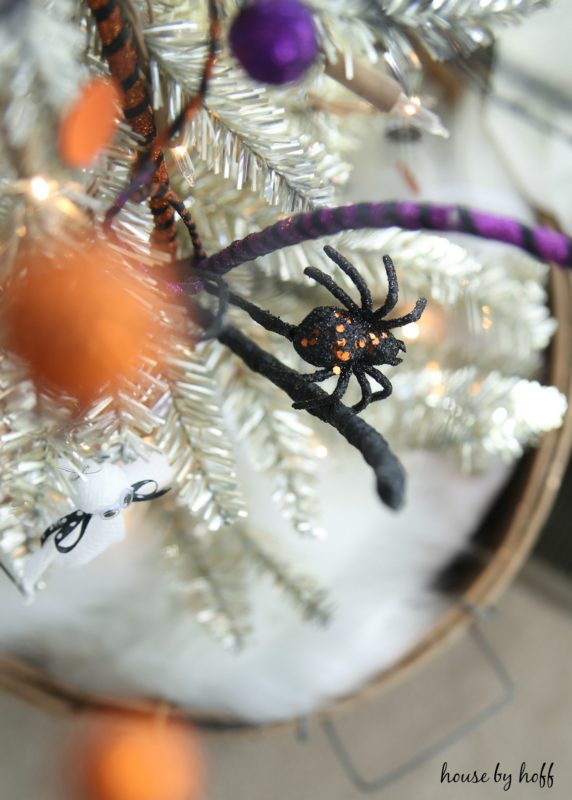 …and speaking of cute and Halloween, I really can't help myself but share this cute shot of Miss L last weekend: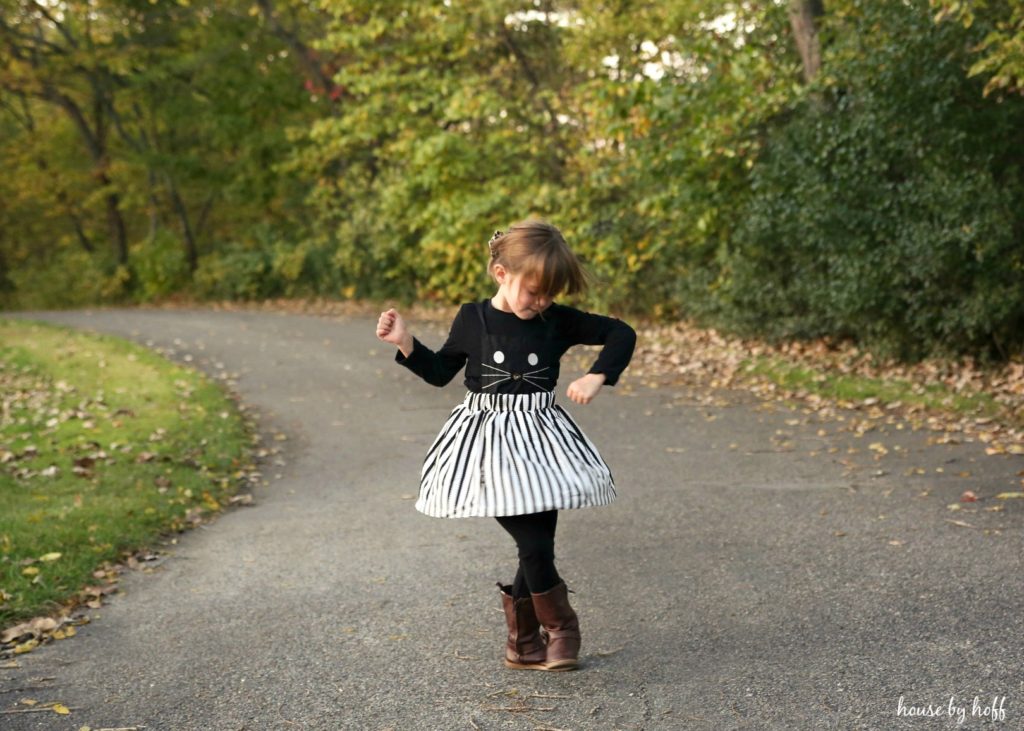 We took her to a fun "Owl-Oween" event, and I might have made Mr. Hoff pull over on the way there so that I could snap some pics of her in this adorable black cat jumper.
😉
Have a great day!