I have a super secret formula on how to style a tiered tray, and I will share it with you today!
If I were to pick one decor piece in my house that I love most of all, it might be my tiered tray. But, then again, choosing a favorite decor piece would be like trying to choose a favorite child, so let's just say it is one of the many decor pieces that I love. (But, between you and me, we all know who the real favorite is.)
Why do I love this tiered tray so much?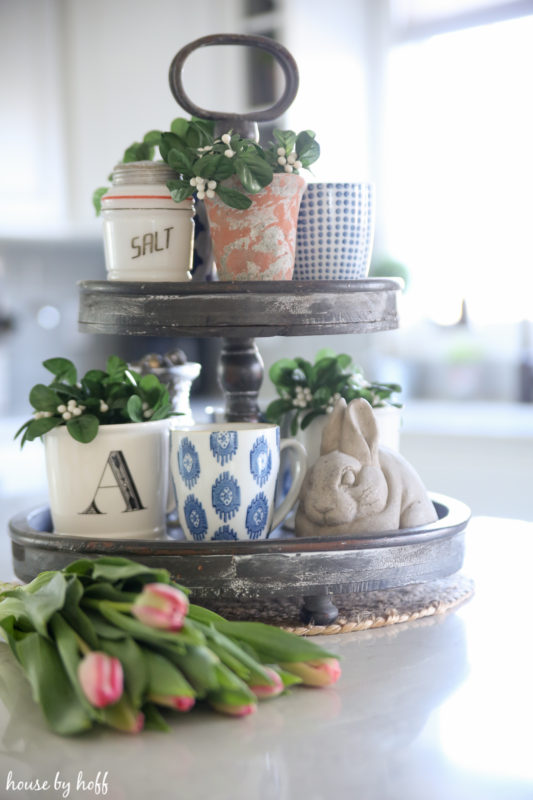 For starters, it is extremely versatile. I use mine in the kitchen, but I've seen the trays used in dining rooms, on coffee tables, and even in the bathroom (with candles, lotions, and soaps.)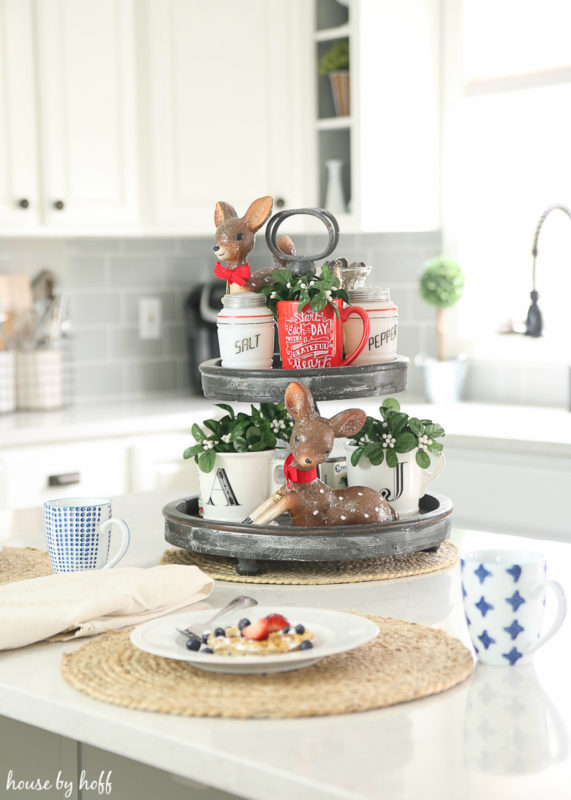 Second, they are so much fun to switch out and decorate for the various seasons and holidays.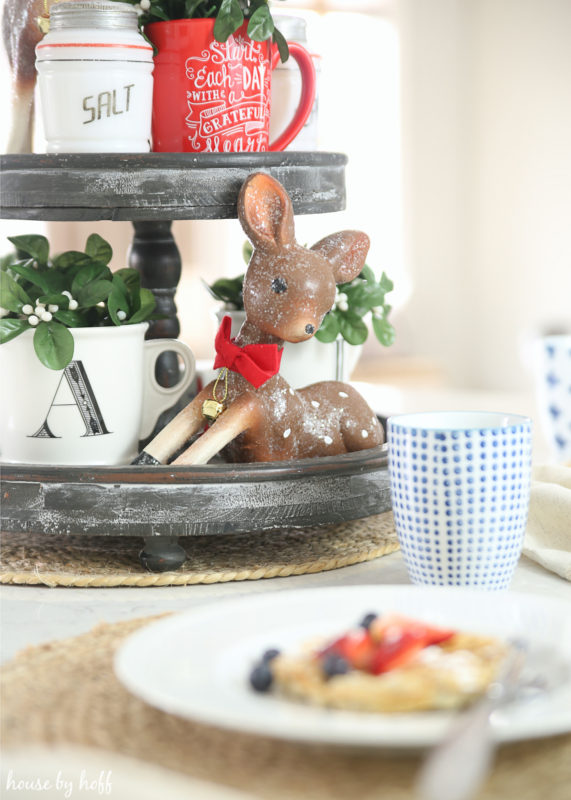 As you can see, I've managed to find a formula that works for me no matter what the season is, and I am going to share my super-secret formula for tiered tray success with you:
coffee cups and bowls + fake greenery + vintage touches = tiered tray success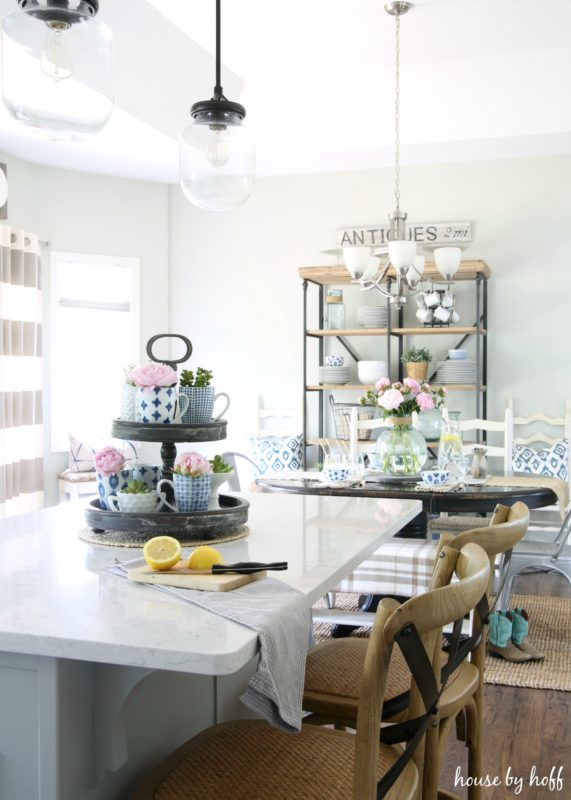 Here we see the formula at work in the summer time…beautiful pink peonies and lovely green succulents!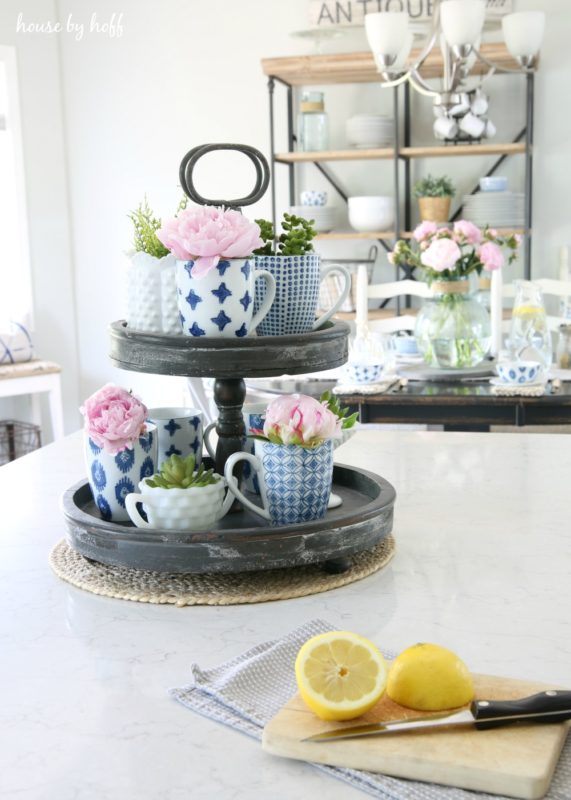 …and again during a season that I'm not really sure I can discern from the photo, but formula is still working, no?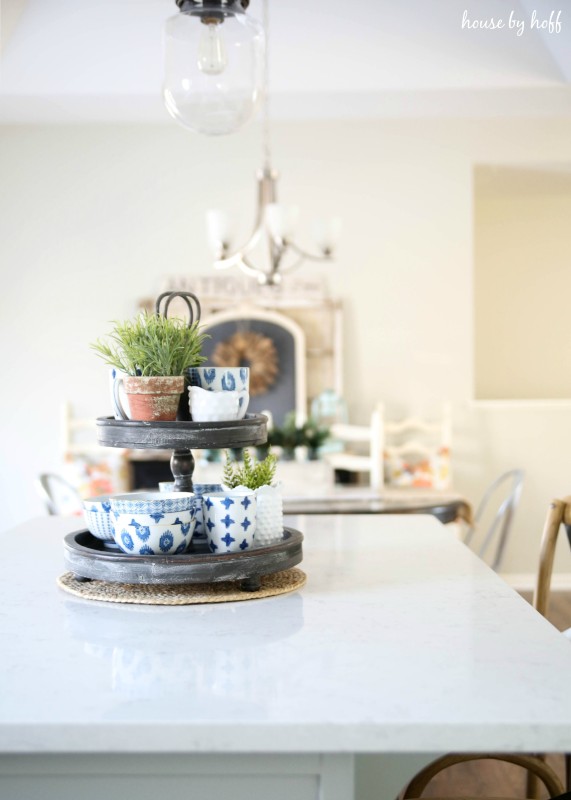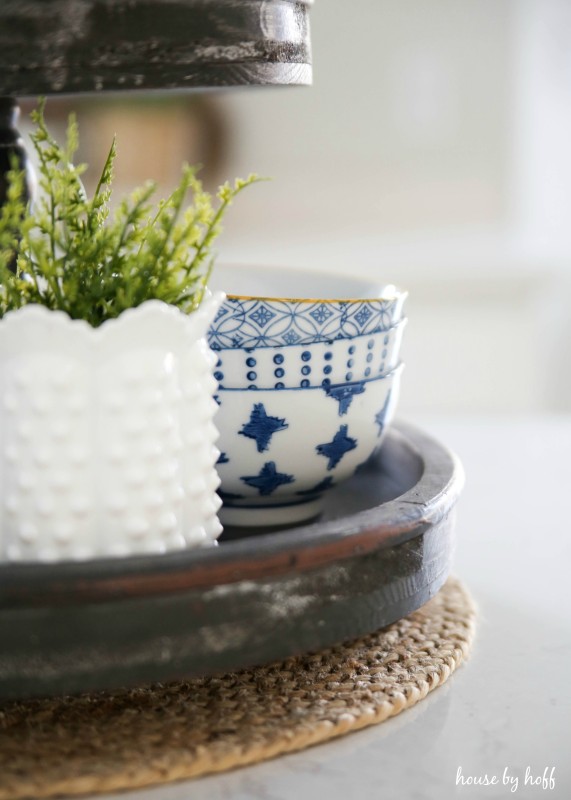 Now, you may find that you have to adjust the formula a bit when it's being used as a functional piece, and not just decor. For this situation, use this adjusted formula:
items needed for activity + pretty containers + greenery = tiered tray success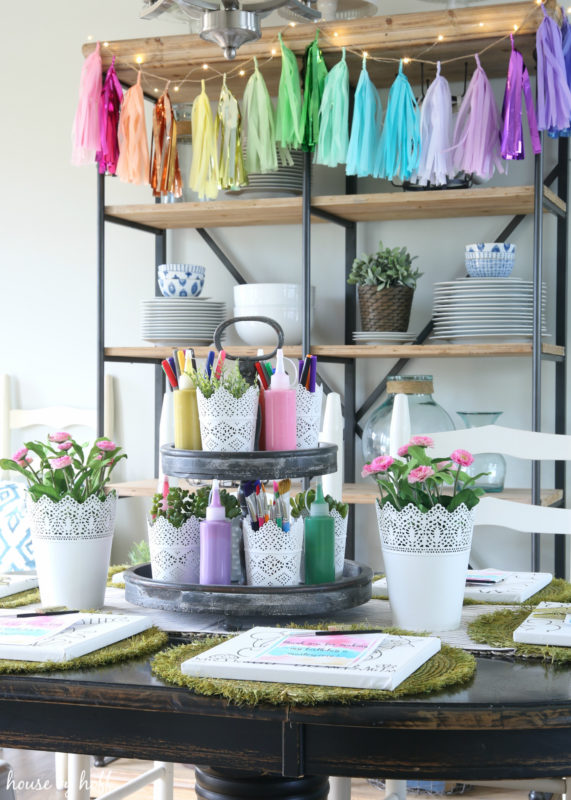 Wow. Decorating formulas are a hidden talent I never realized I had until now. 😉
Do you feel yourself craving a tiered tray for your very own? Well, don't you worry, I am self-employed as a part-time online decor hunter. (Just made that up, but seriously I know waaaayyy toooo much about where you can find decor online.)
I'm really excited, because my exact tray, the Christine Tiered Stand from Wayfair is back in stock…it has been out of stock for months, and she's finally back!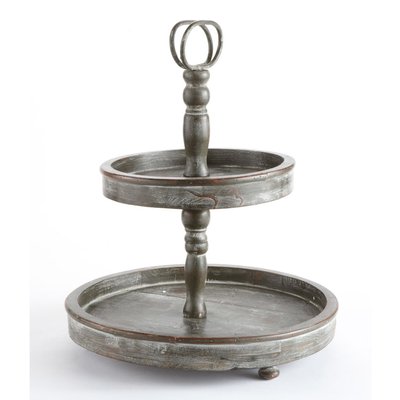 Find some more options below!


*affiliate links used. 🙂
Have a great day!