I love adding soft spring touches in the kitchen!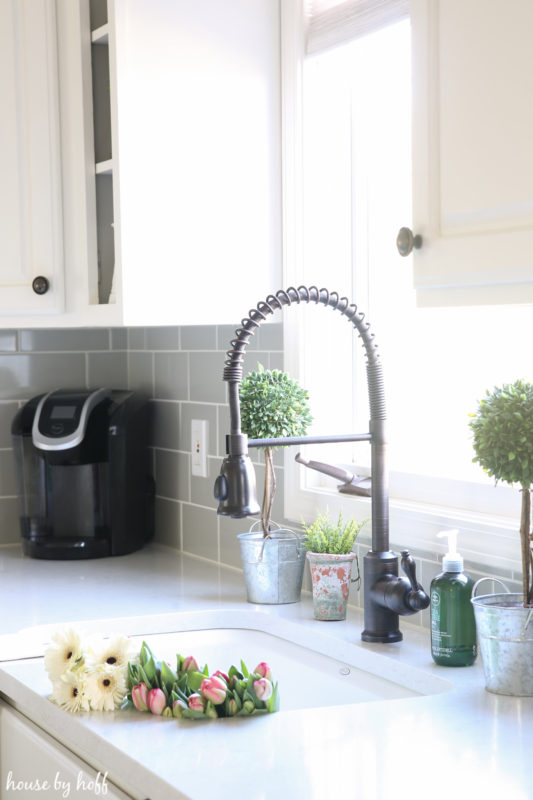 Oh the irony of March in Indiana. As I'm sitting here editing photos of the kitchen that I shot last weekend, it's practically a blizzard outside and school has been cancelled. Which I'm not complaining about. "Cause I can get soooooo much done on an unexpected day off…especially if Miss L. is occupied  She has been really into listening to Kids Bop on Mr. Hoff's blue tooth headphones, which is such a win-win-win to me. She's entertained, she's not watching TV, and she's working on her crafts while she sings along to T-Swift.
#appledoesn'tfallfarfromthetree #that'smygirl #tswift4life
Last weekend Mr. Hoff and Miss L. left the house for a few hours of daddy-daughter time (a.k.a. "get out of mom's hair time") and I spent the afternoon blissfully decorating for spring and taking pics. If you follow me on Instagram, I insta-storied my day. Not sure if I'm saying that right, but do you watch insta-stories? You probably do…I feel like I'm the last one to the party when it comes to social media. I love watching what my favorite bloggers are up to, what they're eyeing at Home Goods and Target, and just in general, getting a better sense of who they are.
If you don't follow me on instagram, you simply must start now. Then to watch insta-stories, you just click on the circles at the top of your feed. The videos only last 24 hours though. I'm going to try to do it more often….it's definitely a little out of my comfort zone, but I enjoy watching others' stories so much, that I figure why not? I guess it's really similar to snap-chat, which I wouldn't know because I hardly use snapchat at all. Also, should I be capitalizing the names of social media outlets? Snapchat. Instagram. There, that was just in case.
Okay. That's enough about social media for one day. I hope you enjoy the decor pics of my spring kitchen! 🙂  Sources are at the bottom of the post.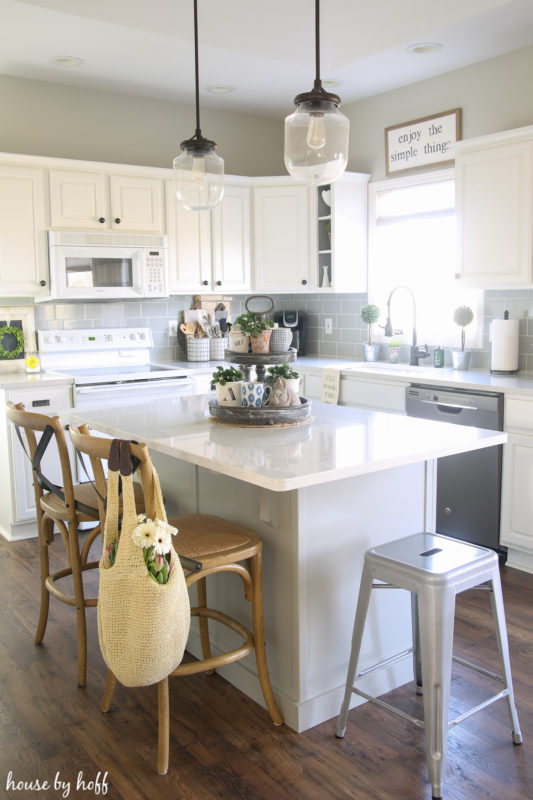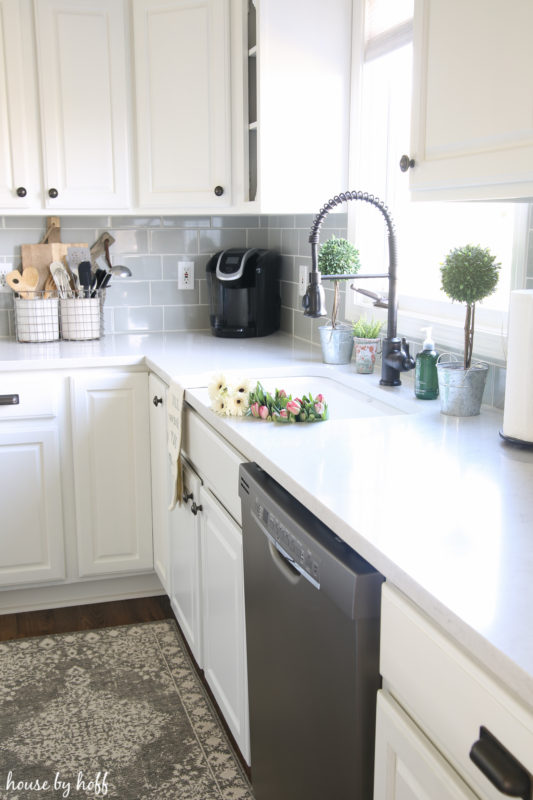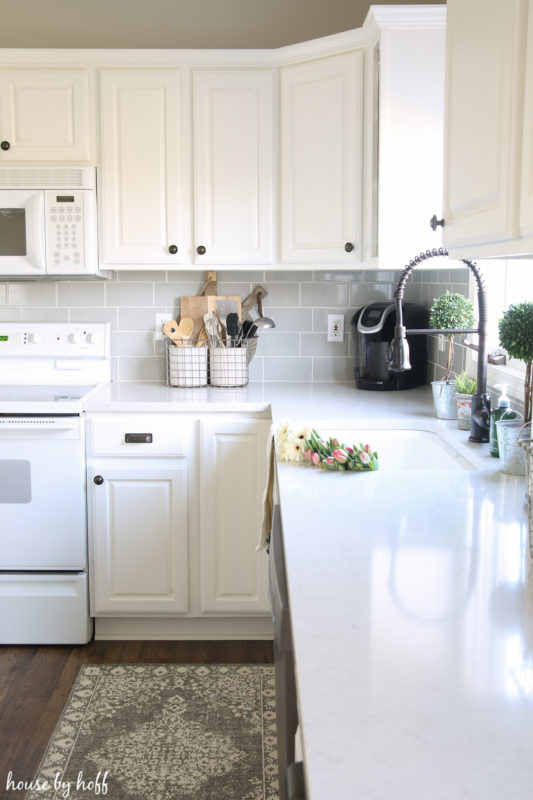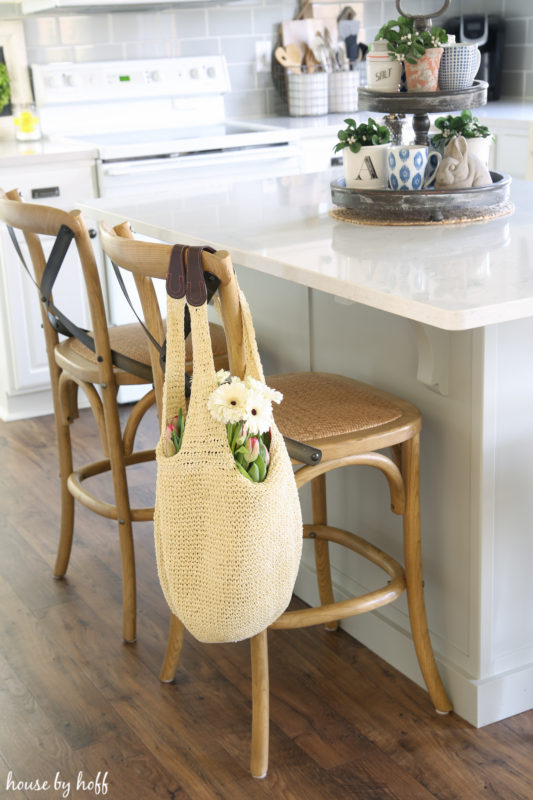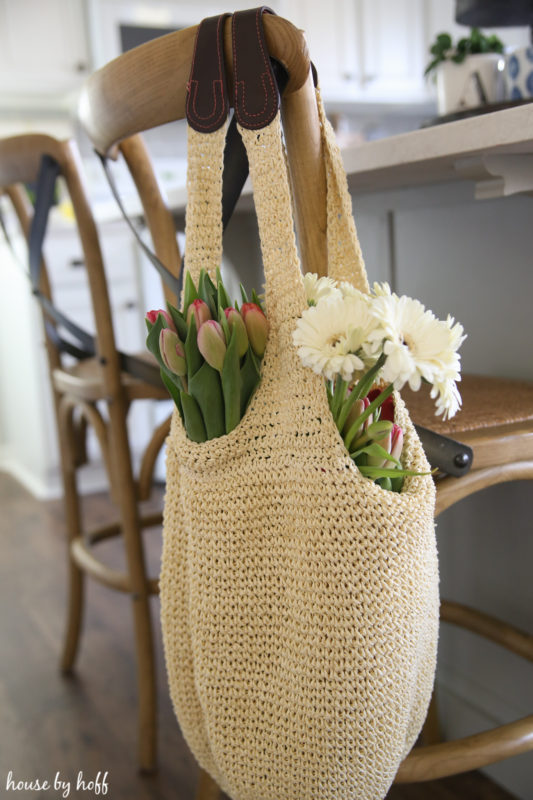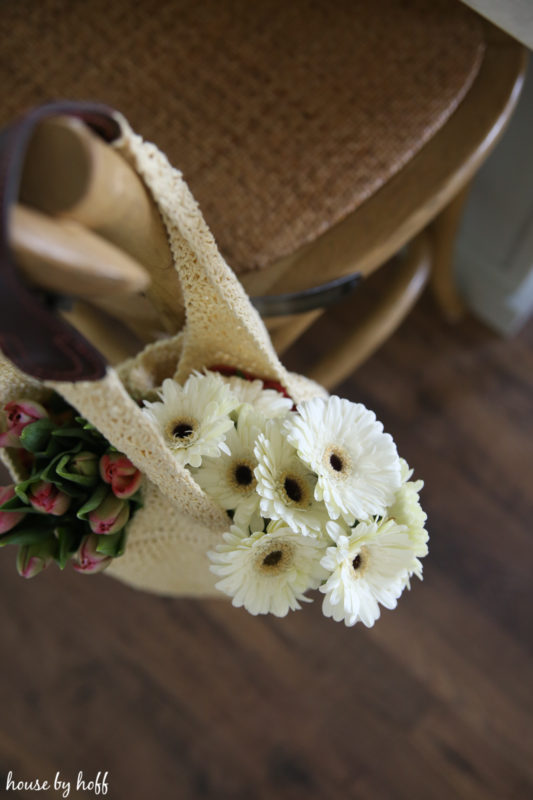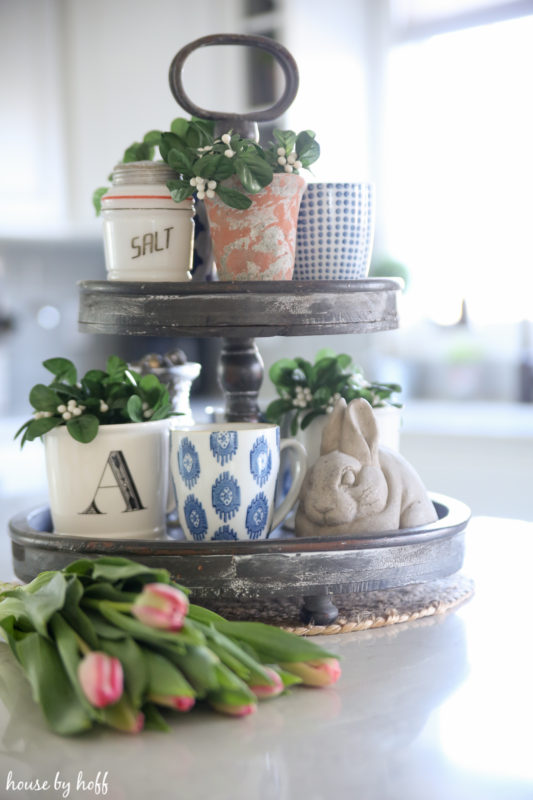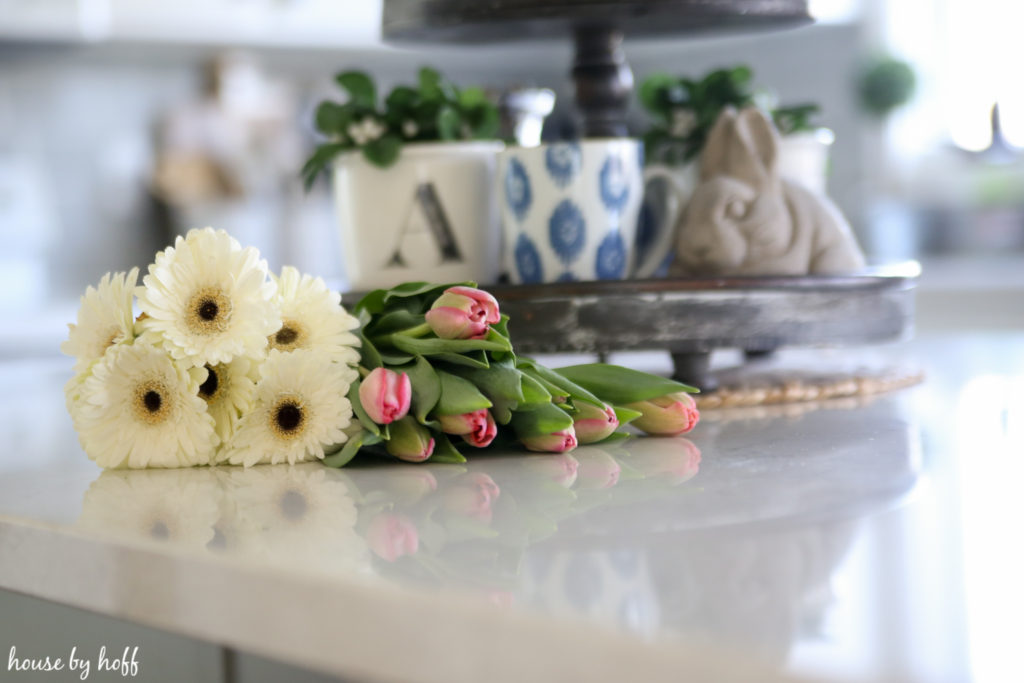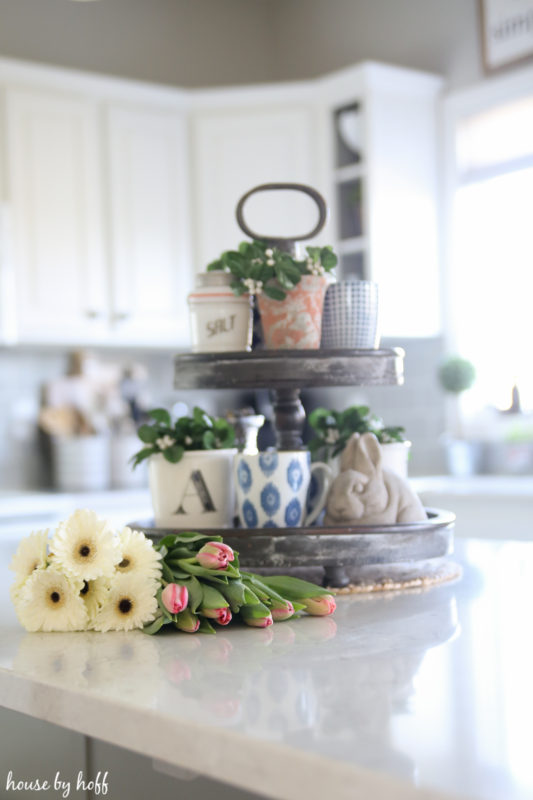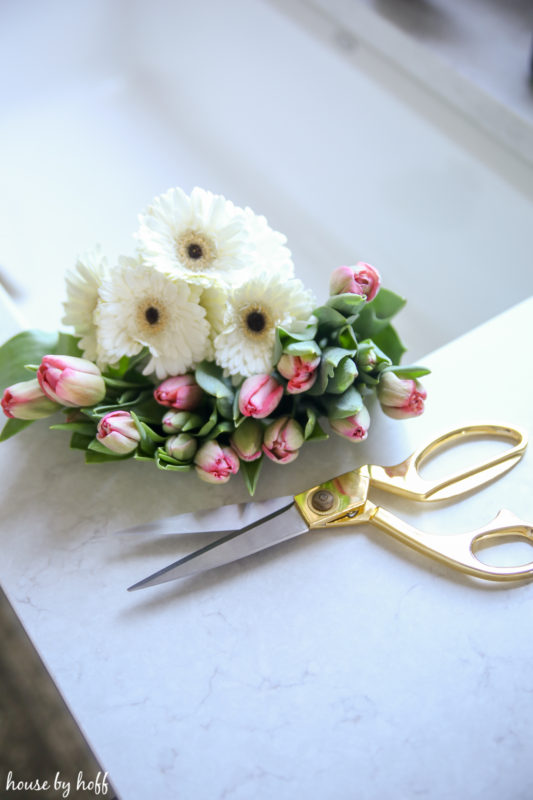 Have more questions about the kitchen? I've got a detailed post, including paint, counter top, back splash, and hardware sources, here. 🙂
Have a great day!