Am I the only one that feels like the months of March and April have gone by in a blur? I remember bits and pieces, but it seems like this spring is moving at a freakishly quick pace…amiright?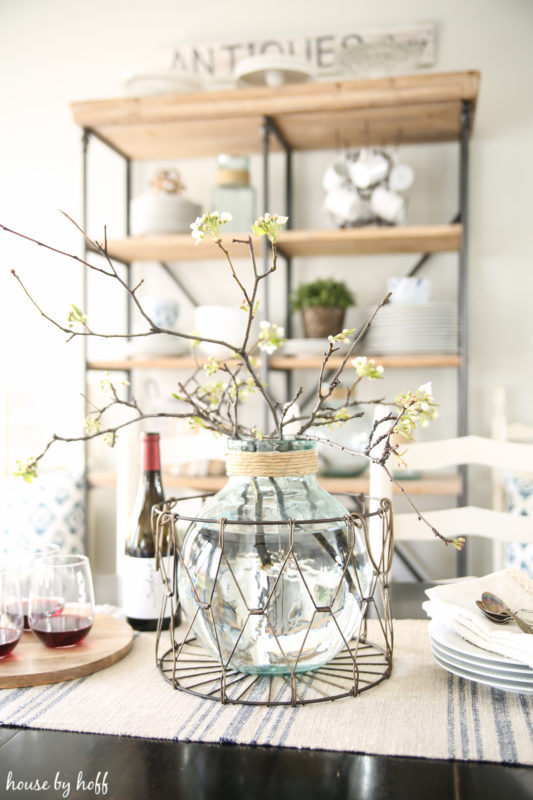 Earlier this week I told  you guys alllll about my trip to Waco, TX and  Magnolia Market. I thought it would be fun to show you how I quickly incorporated one of my purchases into my decor. This collapsible metal basket was the perfect thing for me to buy because I could "collapse it"….(am I saying that right?!) and put it in my suitcase really easily. I think I got the medium size.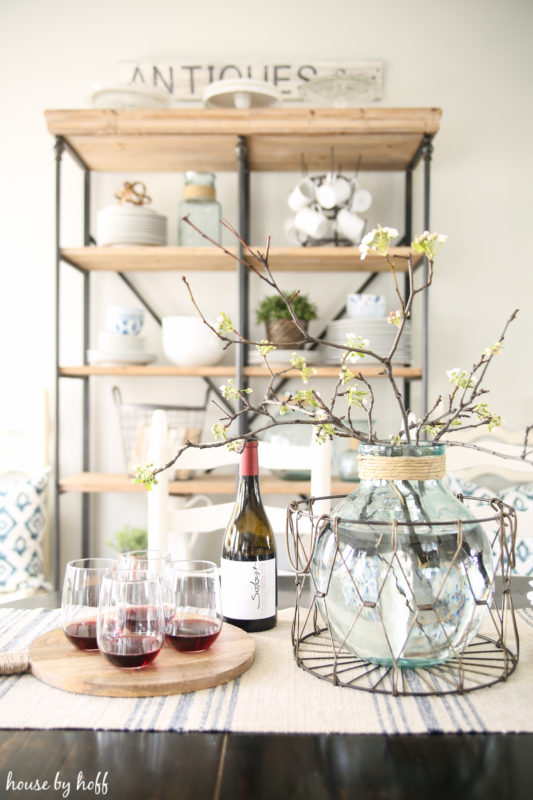 It's so crazy, but as soon as I saw this basket in the market, I had an instant vision of sticking my blue vase inside and filling it with spring blooms. Vision accomplished.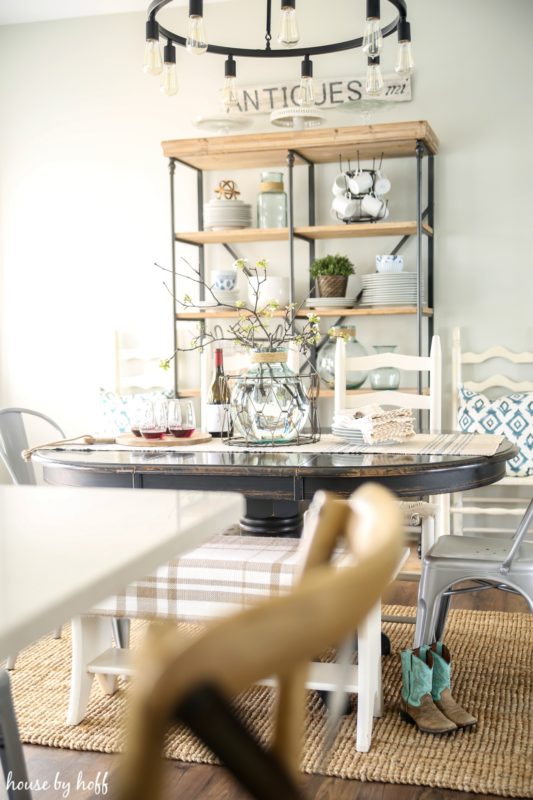 We have some Cleveland pear trees in the back yard, and when I saw that they were budding, I headed out (in my pajamas and slippers) to trim some off for this centerpiece…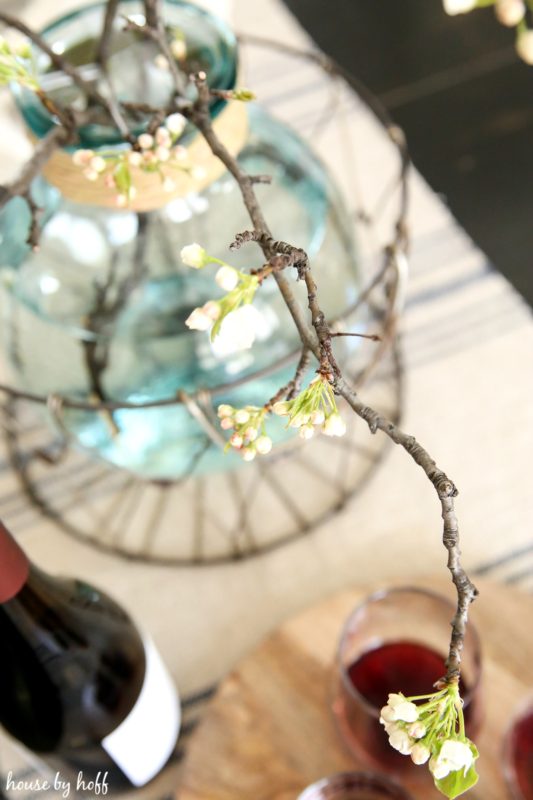 …and that was all fine and good. For about a day. Then they started to bloom and stink. Stink bad. I knew that they did not put out the most pleasant odor, however, they made the whole house reek. So out they went!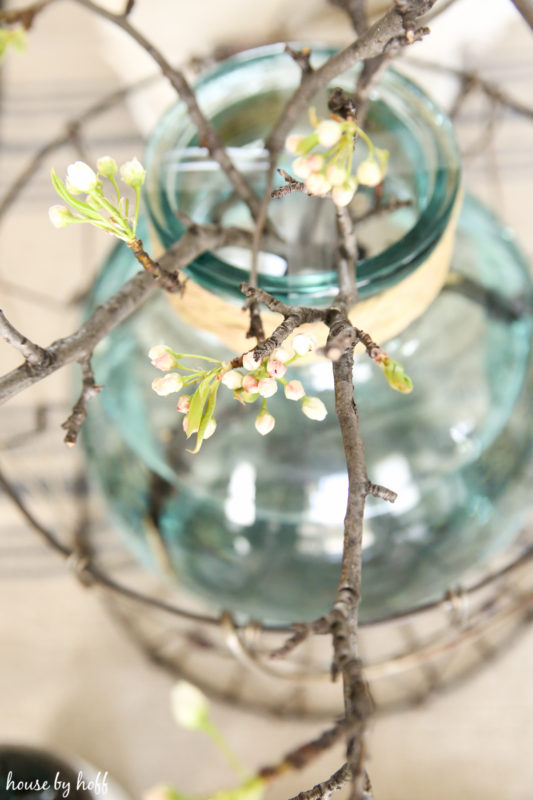 Really, as long as I get some good pictures, I'm a happy. 😉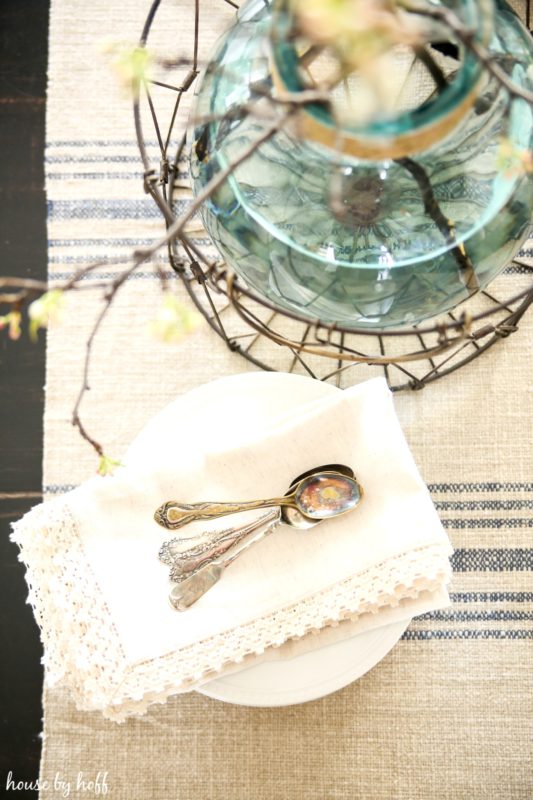 Have a great day! Sources listed below. Affiliate links used. 🙂

Have a great rest of your week! 🙂