Hello, sweet friends! I feel like I've been a little MIA from the blog recently. Spring is finally showing up here in Indiana, and life has been pretty busy! If you follow me on Instagram, you may know that I recently returned home from a blog-related trip to Texas!
More on why I was there later in the post, but first I want to tell you about a delightful little day trip up to Waco, TX to Magnolia Market with some awesome blogging friends!
Rachel, from Maison de Pax, Nina, from Nina Hendrick Design, and I all made our first trip up to  Magnolia Market from Austin, which is about an hour and a half south of Waco. We had a great time on the drive up, and chatted pretty much nonstop about family, kids, life, and, of course, blogging. 😉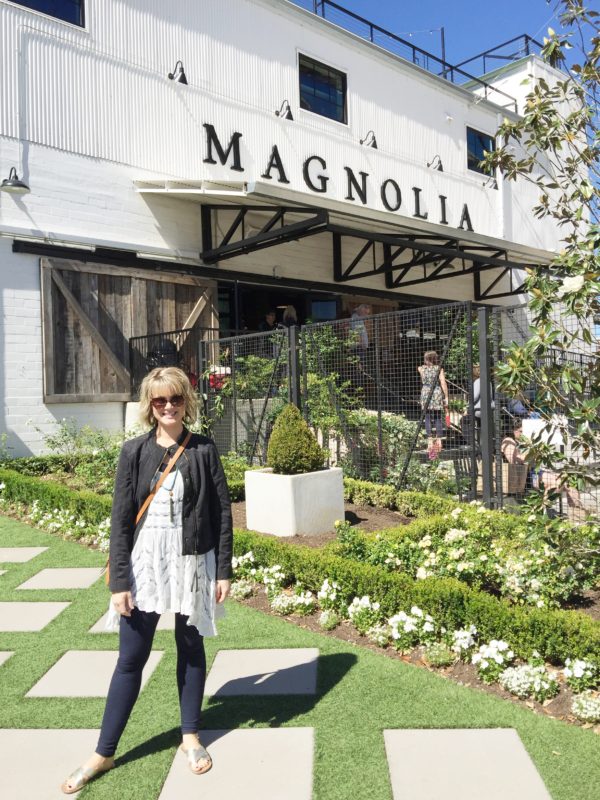 When we arrived, we took our sweet time soaking in all the beauty. It was actually pretty hilarious as we were all posting to Facebook, Instagram, and Insta-Stories…I'm pretty sure that if I was with anyone else, they would have found the social media posting completely annoying. 😉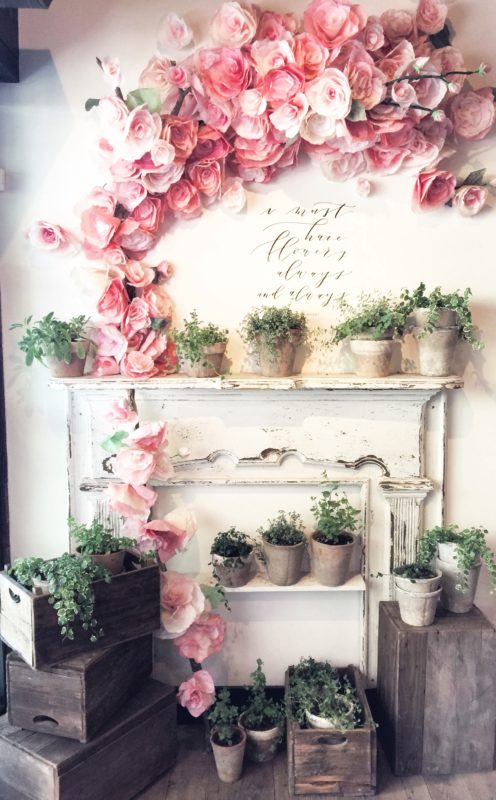 After we were finished documenting our arrival to all of Instagram, we headed inside. Let me tell you, Magnolia Market did not disappoint. The gorgeous, vintage mantel display (above) was completely stunning, and was probably my favorite vignette in the store. I feel so inspired by that mantel!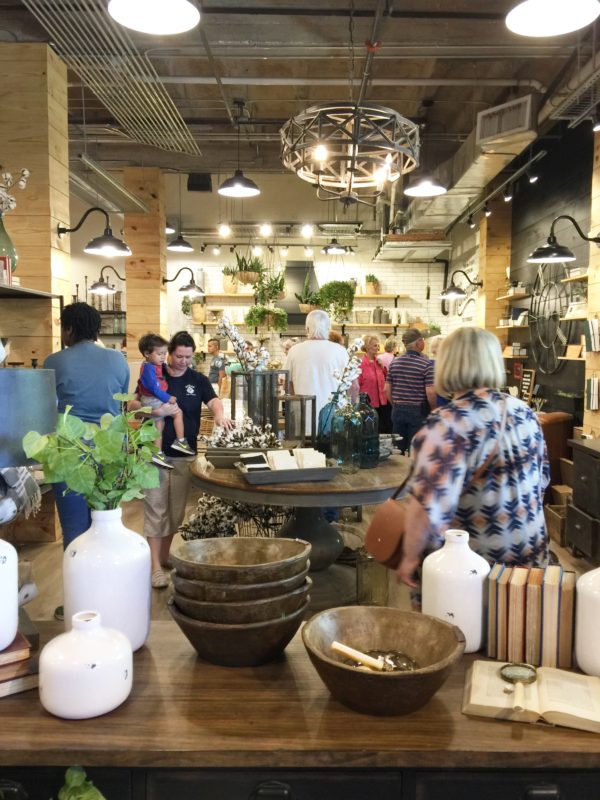 The market was busy. I wasn't really surprised, as I figured that even late-morning on a Thursday it would be pretty packed. I'm sure it's even worse on the weekends. It was difficult for me to take good pics on my phone that weren't full of people, but I did my best. Over the heads of the people in the photo above, you can see the kitchen area of the store.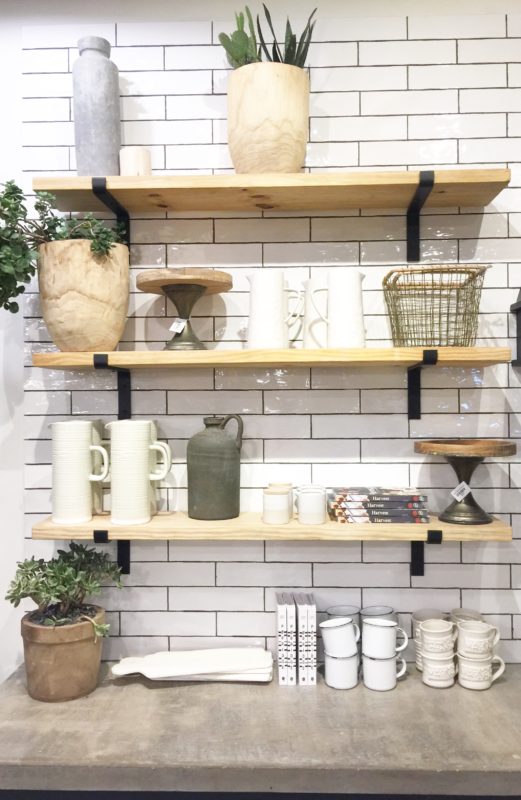 The subway tile, the concrete counter tops, and open shelves were gorgeous! It looked like a kitchen straight out of Fixer Upper. 🙂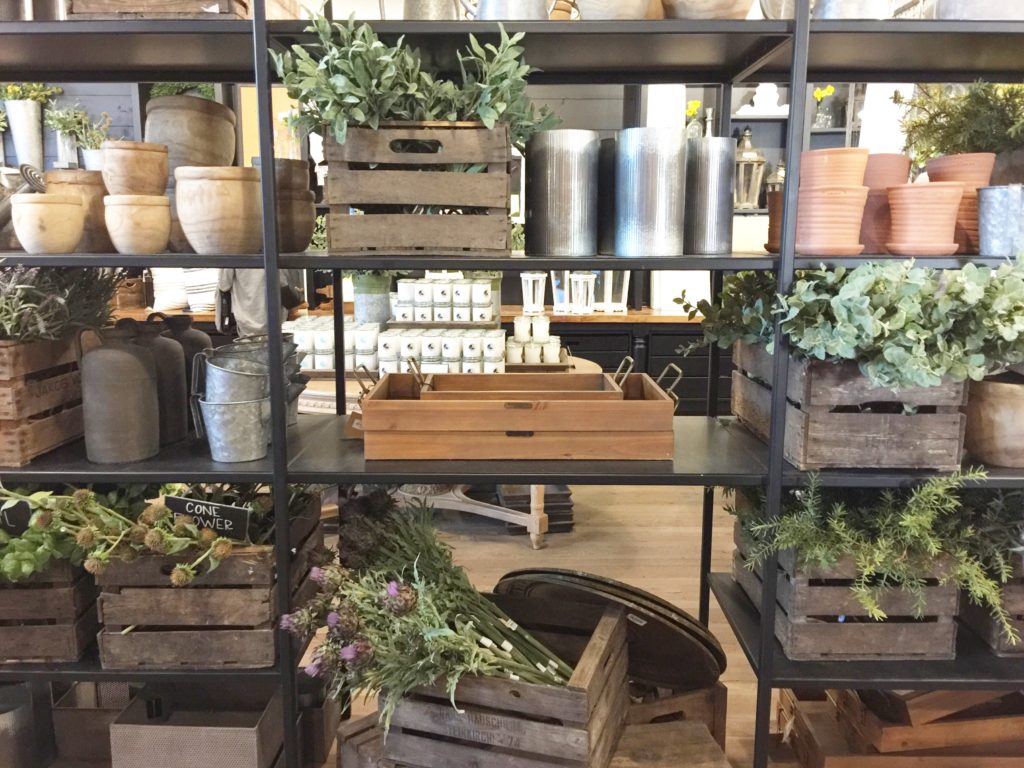 The shelves were stocked with plenty of crates and greenery!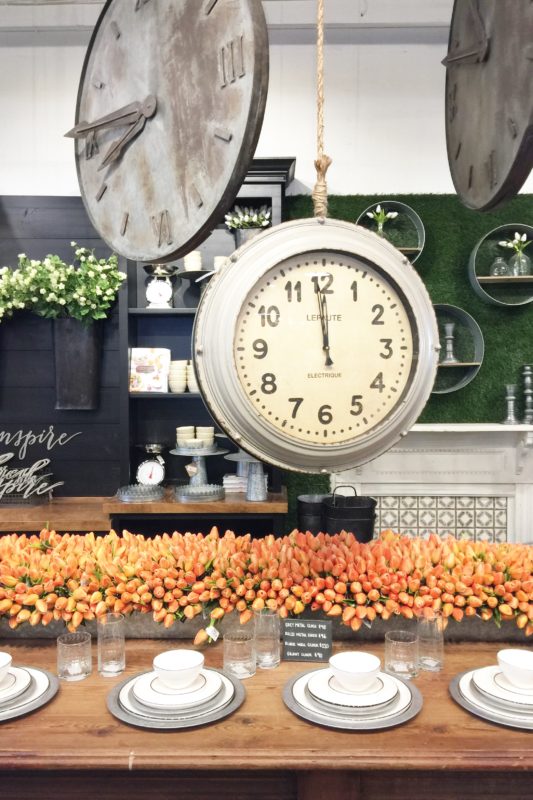 I loved this  springy, tulip centerpiece! So pretty!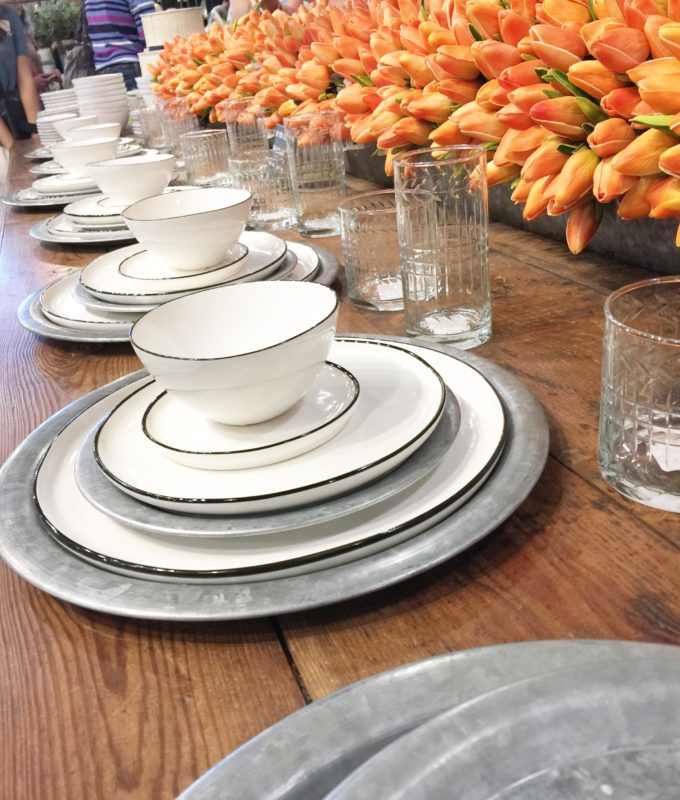 One side of the store is set up for just greenery and flowers…how pretty are these bins of flowers?!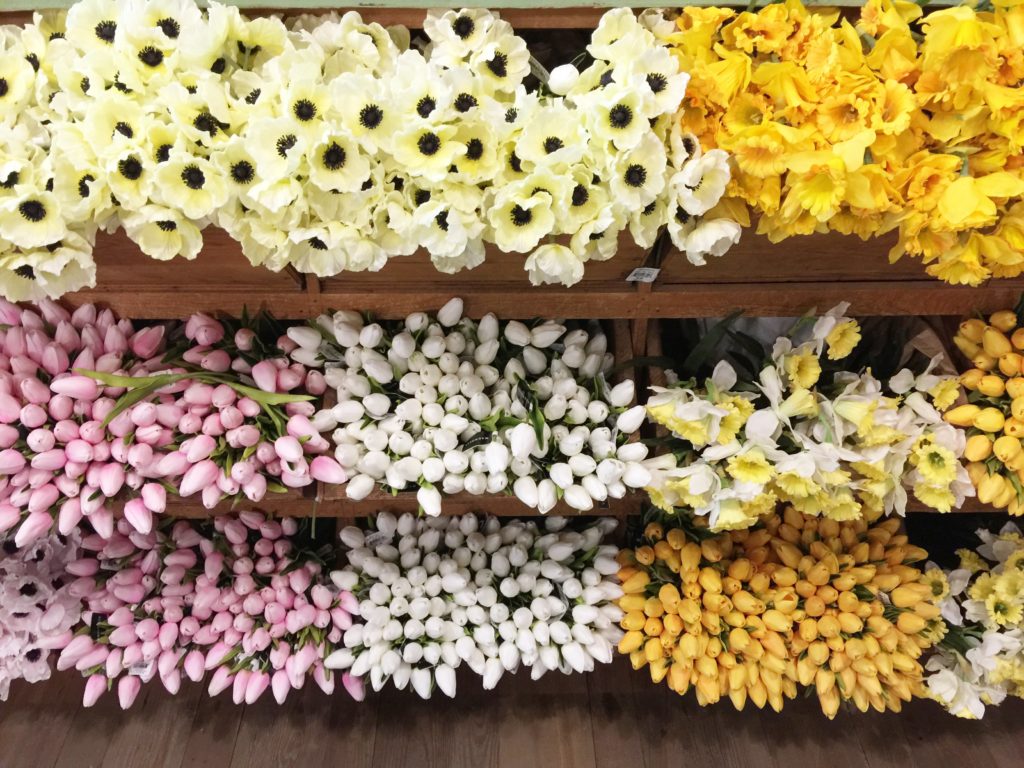 The "floral bar" is genius, no? I actually didn't notice that it was set up as a "bar" of sorts until I was looking through my pictures…I think I was just on stimulation overload!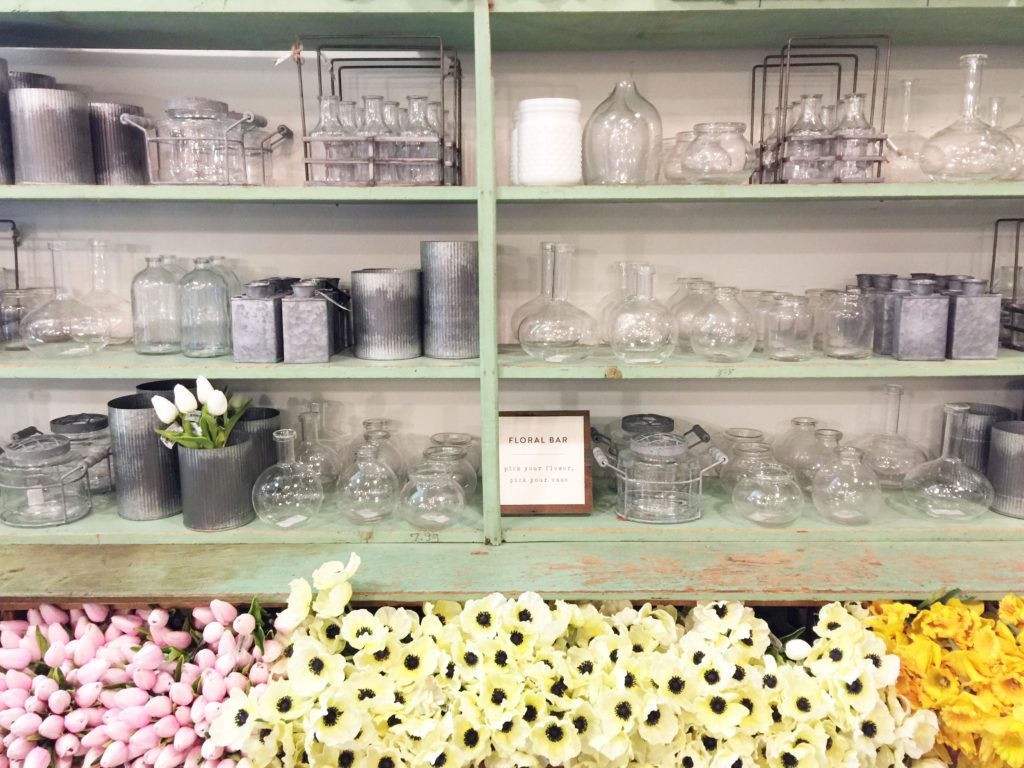 Another pretty vignette…I really love the grass on the wall! SO cool! And that vintage tile work is so good!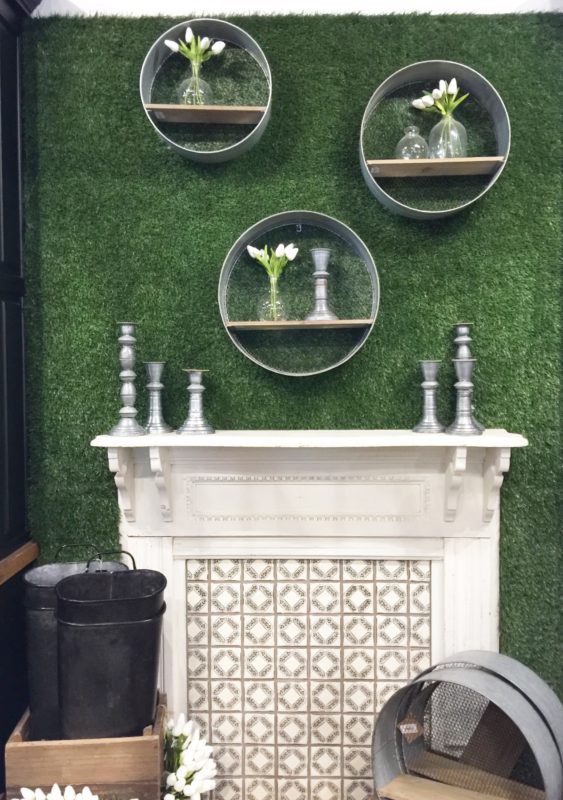 Yet another gorgeous shot. They have smaller versions of the "Fresh Flower Market" signs at the store…I almost grabbed one, but then didn't. Shopping was tricky because I didn't really want to pay to have things shipped to my house, and I had the limitations of a suitcase to think about…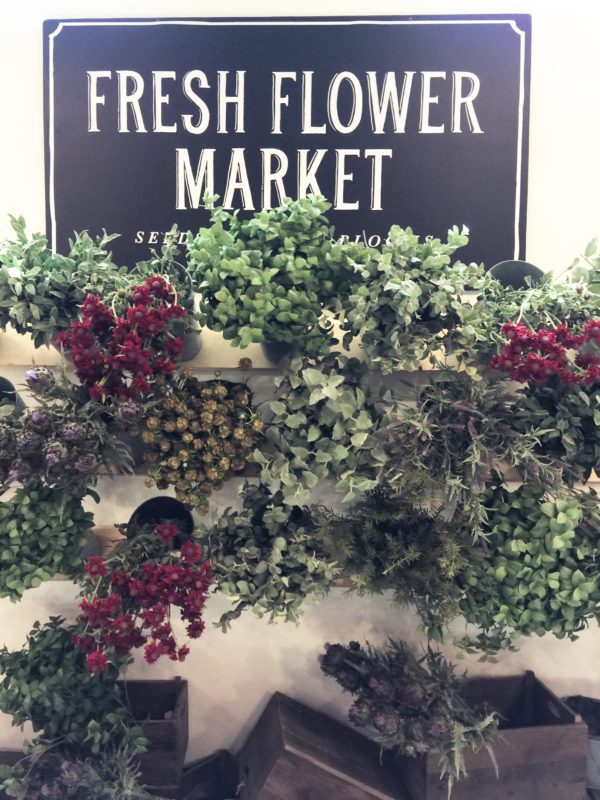 After we had stood in line to check out (maybe about 15 minutes), we were told that if you only  had small purchases to make, you could find workers with iPads walking around to check you out on the spot. Just thought I'd pass that tip along! 🙂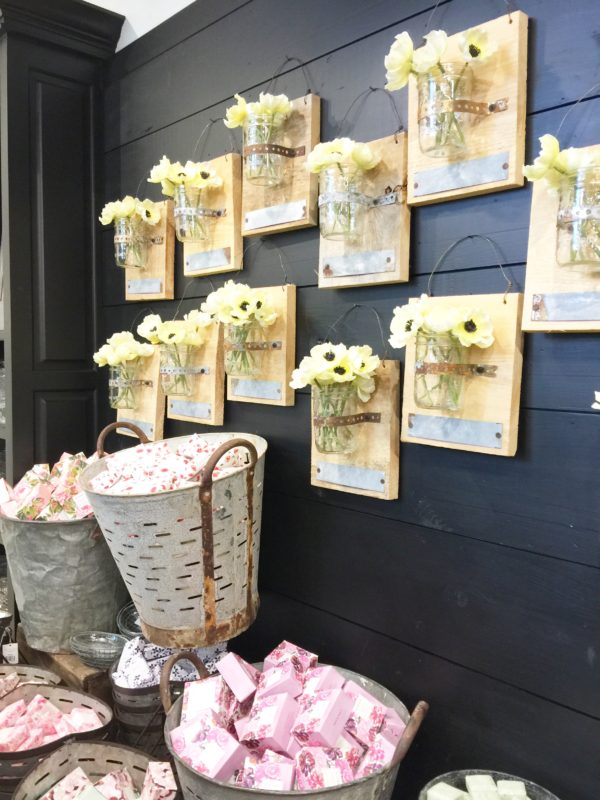 After we were finished shopping, we headed out to the Silos Baking Co. It was the cutest little bakery EVER! You have to stand in line outside of the bakery, and they let in a few people at a time. It was very well-organized and efficient, and a nice worker gave us an order-card to check out and figure out our orders before we went in.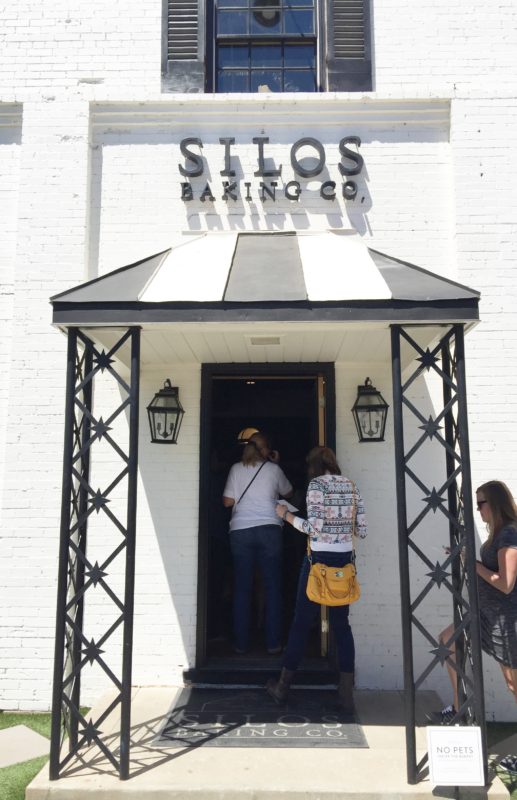 For the record, Rachel, Nina, and I split 3 cupcakes:  The chocolate on chocolate, the lemon-lavender, and the red velvet. My favorite was the lemon-lavender. It was divine.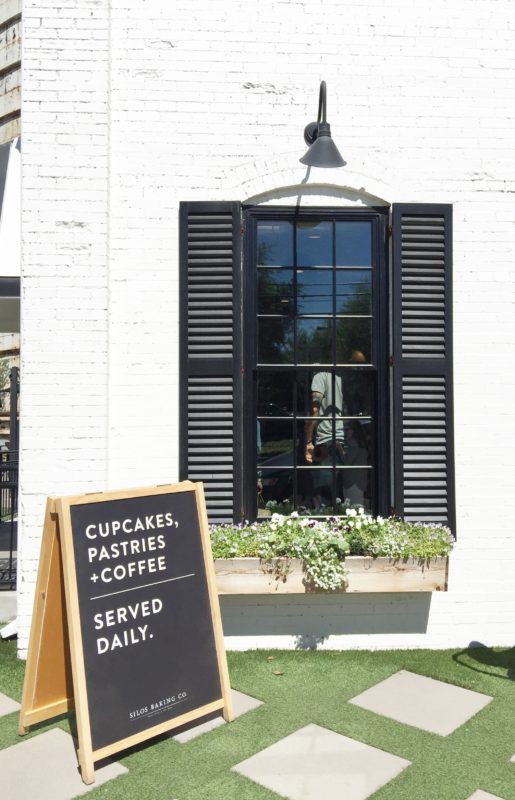 I loved the paver/turf combo on the ground. I figured it deserved a shot of its own: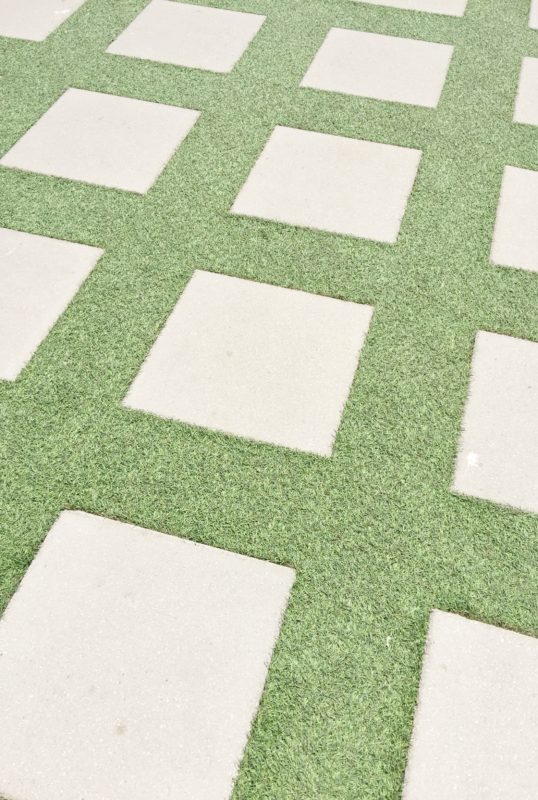 The inside of the bakery was adorable…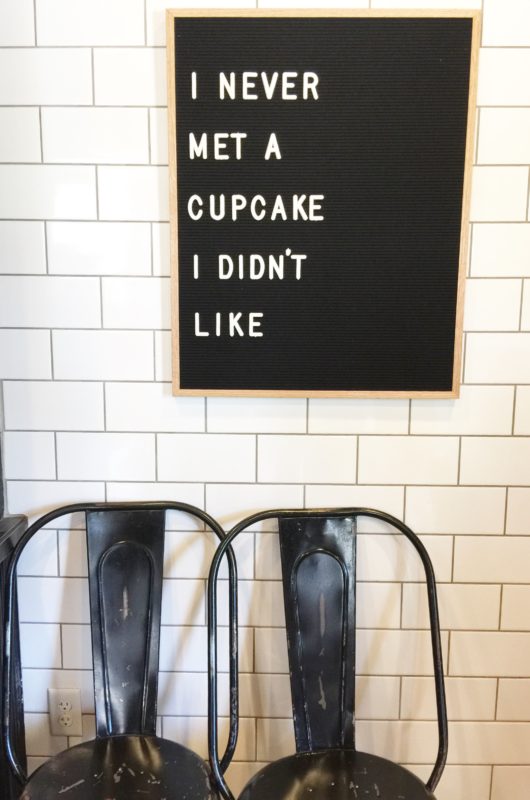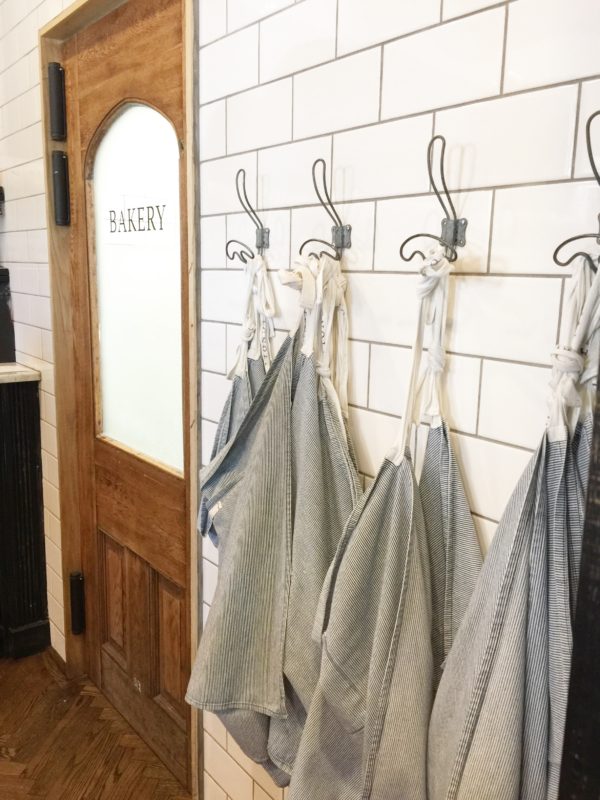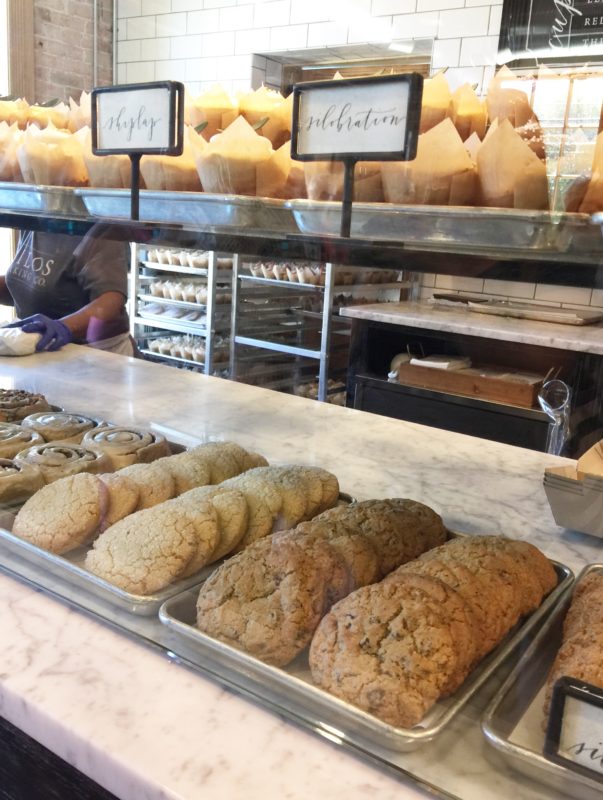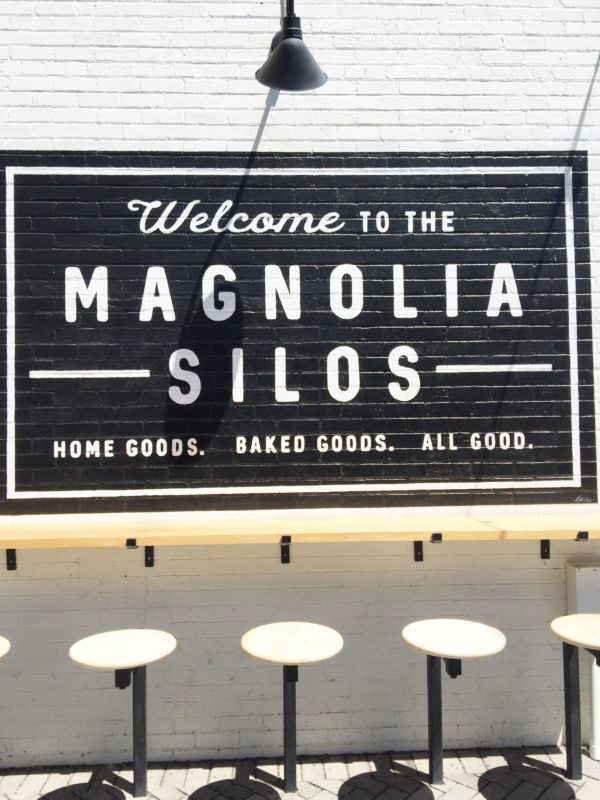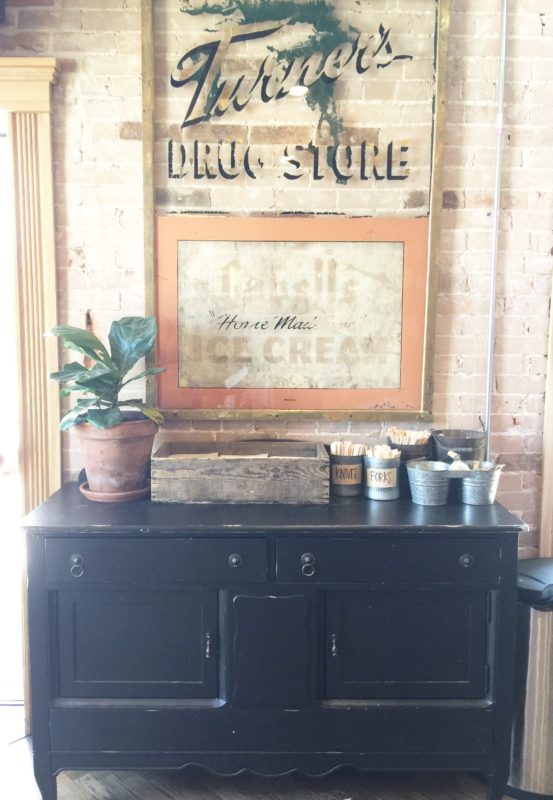 After enjoying our cupcakes and the beautiful spring Texas weather for awhile, we headed out back to the open-grassy area and the garden shop!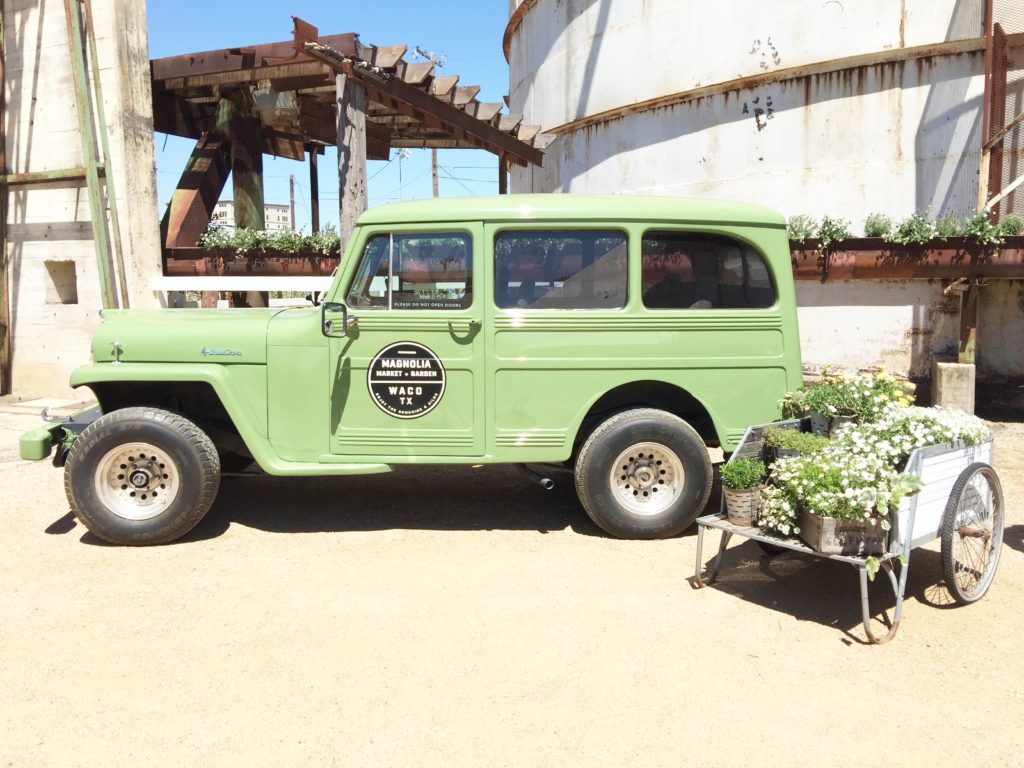 I got some beautiful shots of the silos from the garden…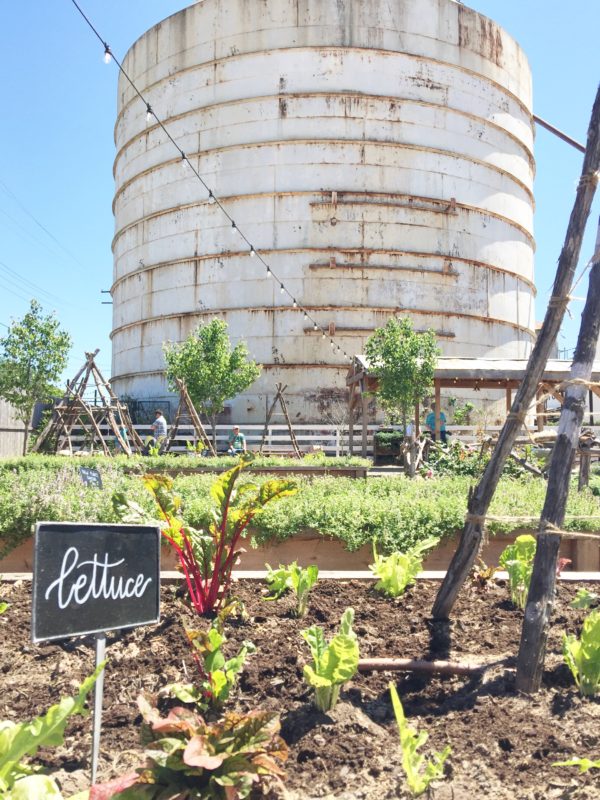 …and I just had to share this shot of the little fairy garden in a bird bath! How cute is this?!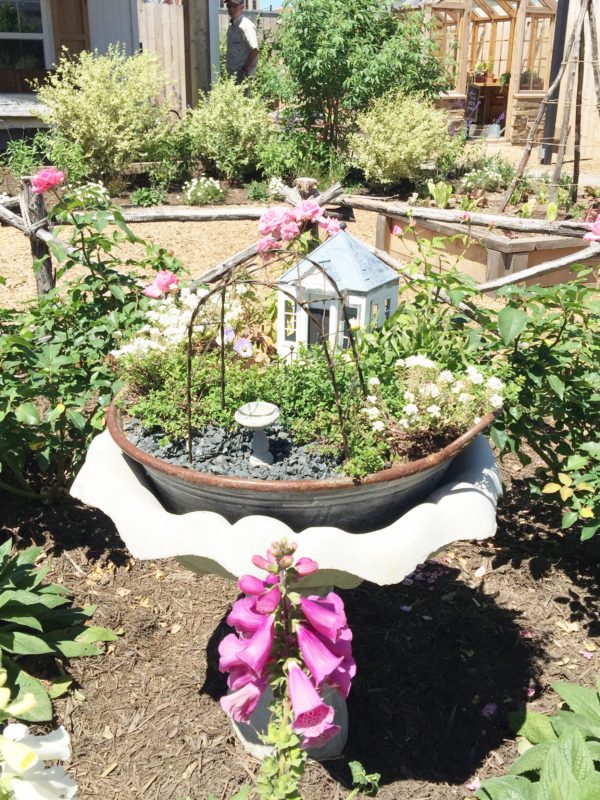 The garden shop was rustic and perfect…no surprise there! 🙂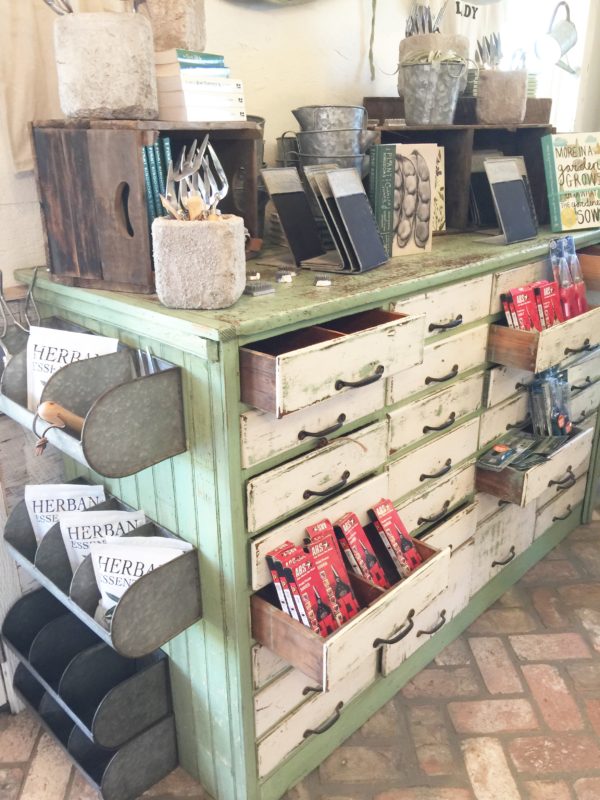 …and a couple of parting shots of the silos!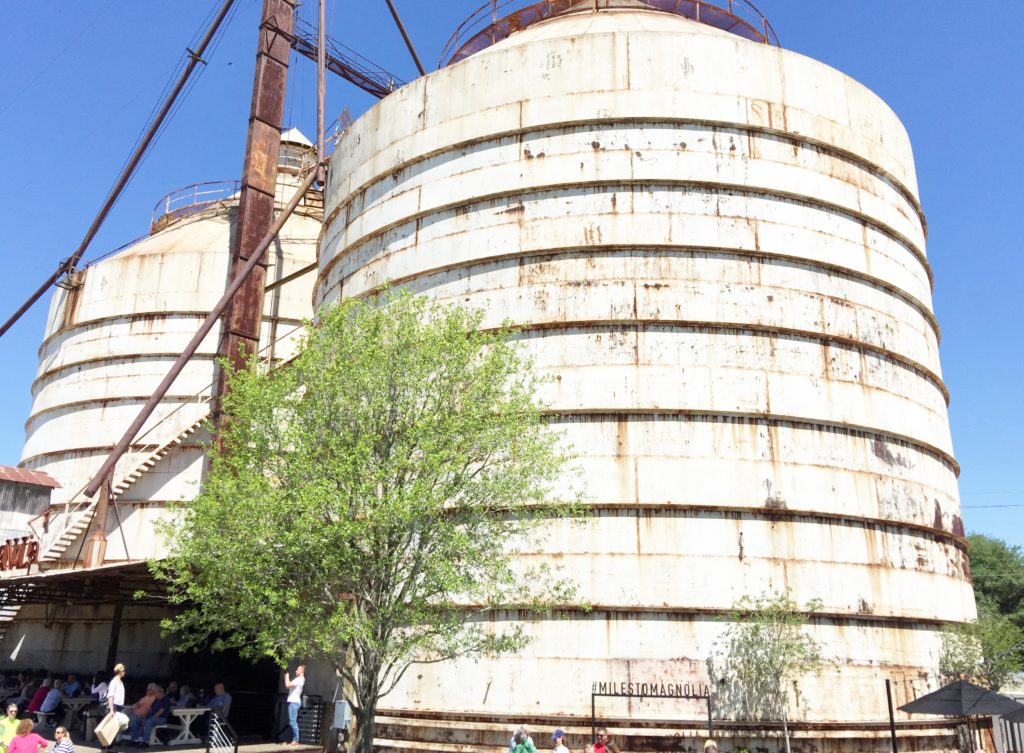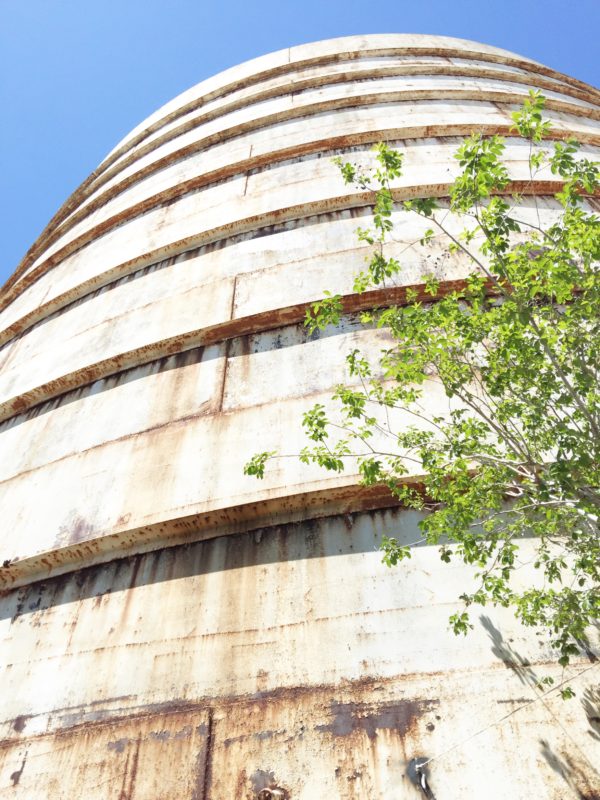 Here's a shot of the three of us in front of Magnolia Market!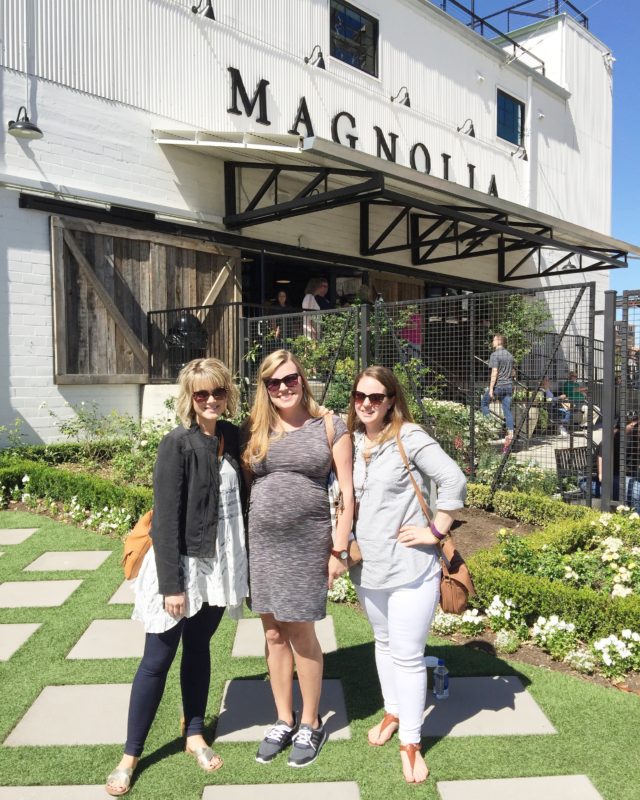 Ok, so now let's talk about why I was in Texas! I was lucky enough to join Lauren, from Bless'er House as part of her Lowes Spring Makeover team! Lauren came up with a bathroom makeover plan for some lucky homeowners, and we executed her plan in 48 (exhausting!) hours. Basically it was a whirlwind bathroom makeover sponsored by Lowes with all of us painting, installing and building like crazy!!!
Here is the only shot I have of the team (minus Rachel who was taking the picture.)  We were literally so busy, that we didn't even think to stop and take a group picture…doh!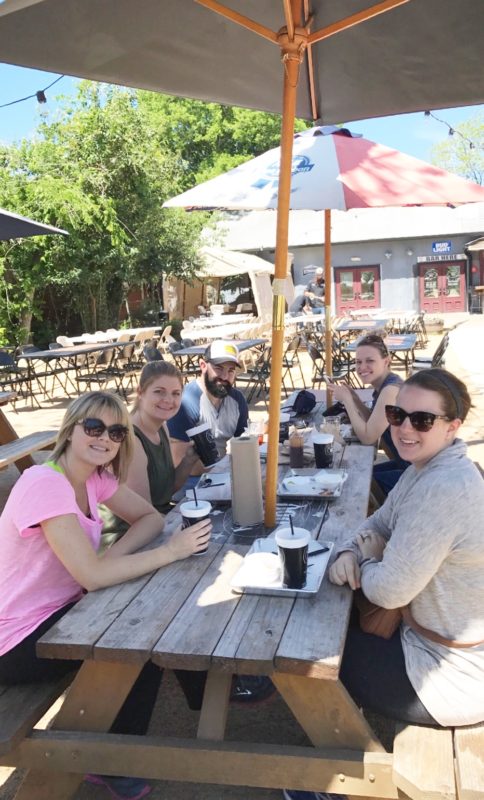 The team consisted of: Lauren (Bless'er House), her husband Rob, Nina (Nina Hendrick Design), Jenna (Rain on a Tin Roof), Rachel (Maison de Pax), and me!
It was such a fun and crazy experience that ended with everyone on the team being awarded nicknames that aren't blog-appropriate! Ha!
I'm chalking this Texas-trip up to yet another amazing experience that my blog brought my way. Be sure to follow Lauren's blog to check out the reveal of the bathroom makeover coming soon! 🙂
Have a great day! 🙂