I feel like I'm returning to my roots for today's little vintage print makeover! I used to do so many little thrift store makeovers, but with life being so busy, I don't get the chance to do them very often. Which makes me even more excited to share this quick project with you!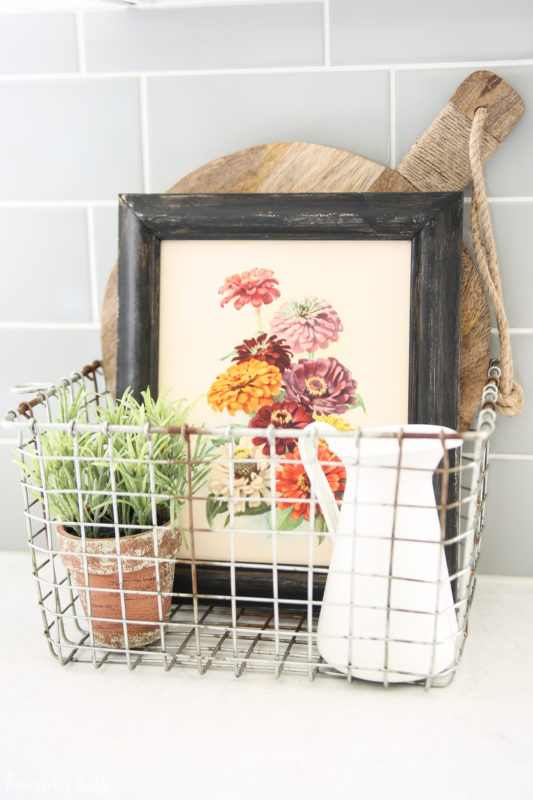 I found this adorable print at an antique store the other day, and it just spoke to me in a way that only something vintage and floral can. (What does it sound like when something vintage and floral speaks to me? you ask. Hmm…It sounds something like Ella Fitzgerald singing, I think.)  😉
 I loved the colors and look of the print, but there was one thing I wasn't loving so much:  the frame.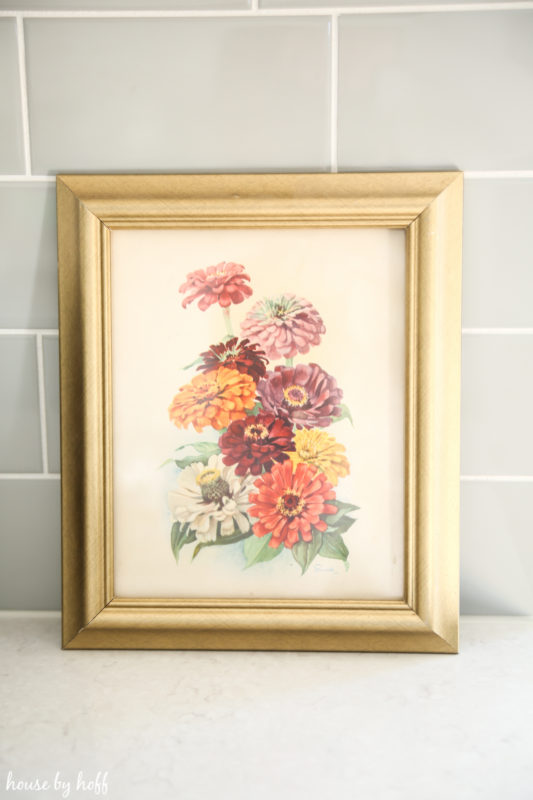 I love a good gold frame, don't get me wrong. But there was just not much to love about this cheap thing. (I feel like my photographs make it look better than it did in person.)  I considered just buying a new frame, but I figured I'd give it a quick sanding, and the reevaluate.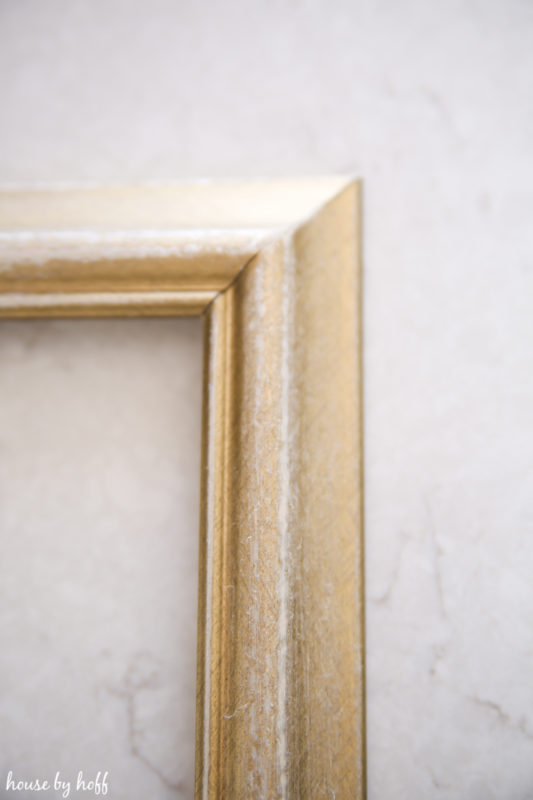 I even considered stopping there, but it just wasn't "finished" looking. So I dry brushed it with some chalk paint, and Voila!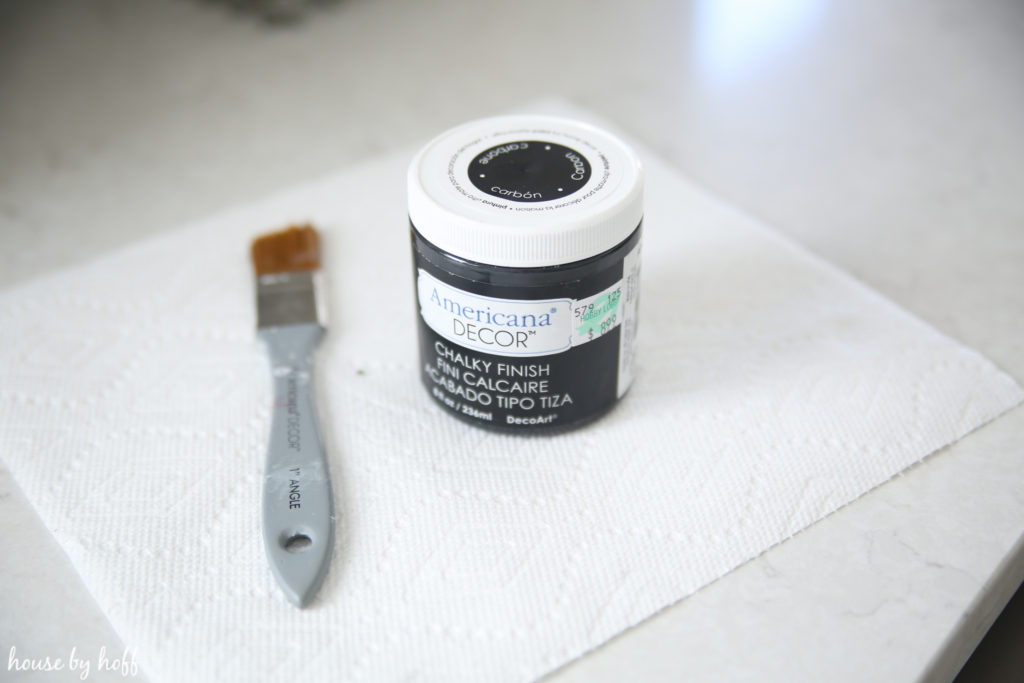 Isn't she pretty?  Is she speaking to you yet?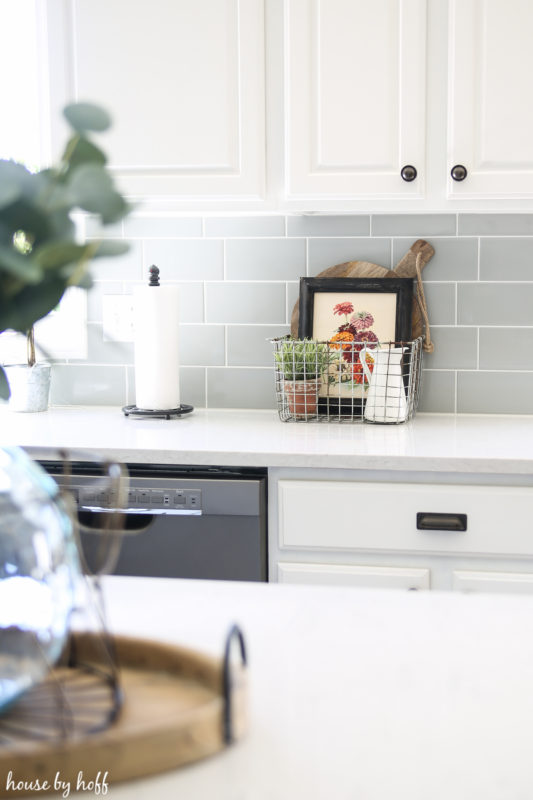 I stuck this little beauty into the wire basket I already use in the kitchen, and I just kind of love it there. It's such a happy little pop of color, no?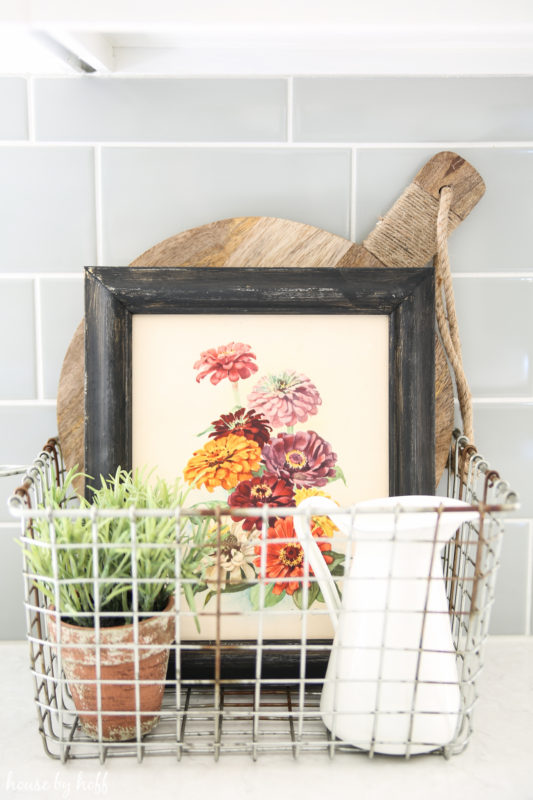 I've been so inspired by vintage floral paintings and prints lately. I'm on the hunt for some more. I think I might put a fun little roundup together for next week to share all of the gorgeous floral prints I've eyeing…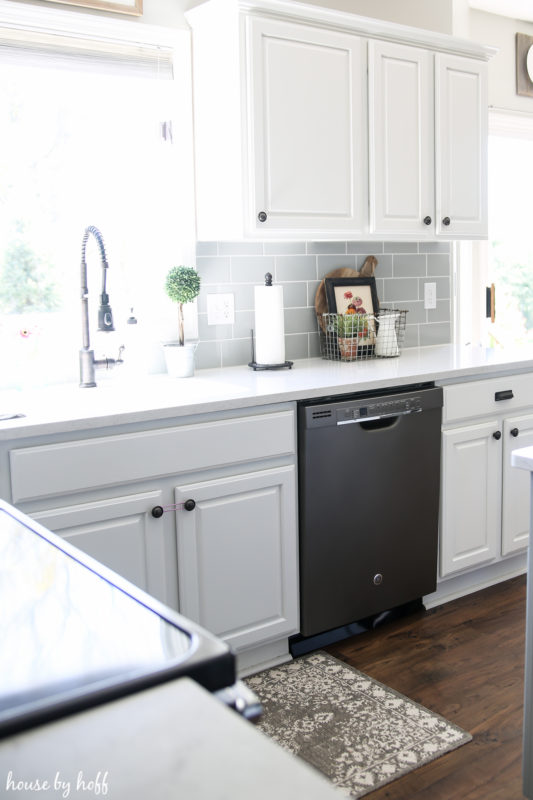 I totally forgot to take the rubber band (that we use to keep the dog out of the trash under the sink) off of the knobs when I quickly shot these photos yesterday! Ha! 😉
Have a great day! 🙂