The 4th of July seems like the kind of holiday that summer memories are made of. The sparklers, the fireworks, the food, the family, the lake, the boat rides, and alllll the sunshine weave together in my mind to make the most wonderful summer memories of my childhood…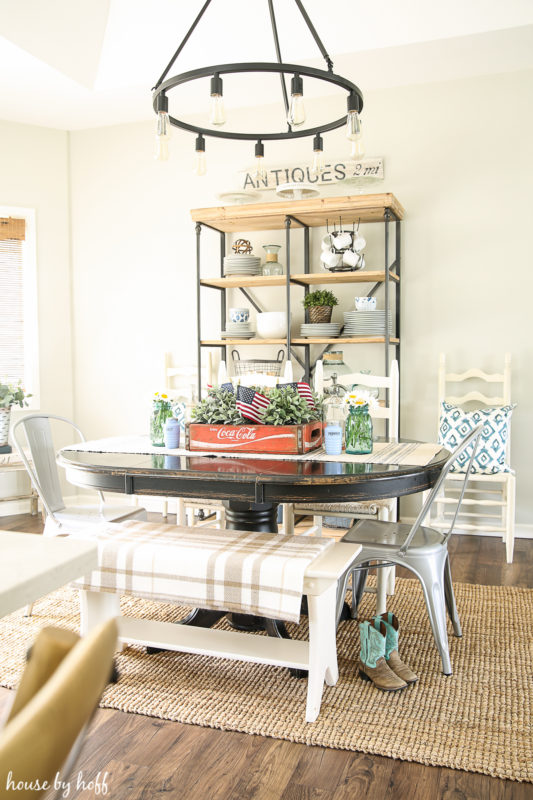 It's that nostalgia for my childhood summers that had me pulling out so many vintage and antique pieces to create a "Vintage 4th of July Tablescape" for the holiday this year.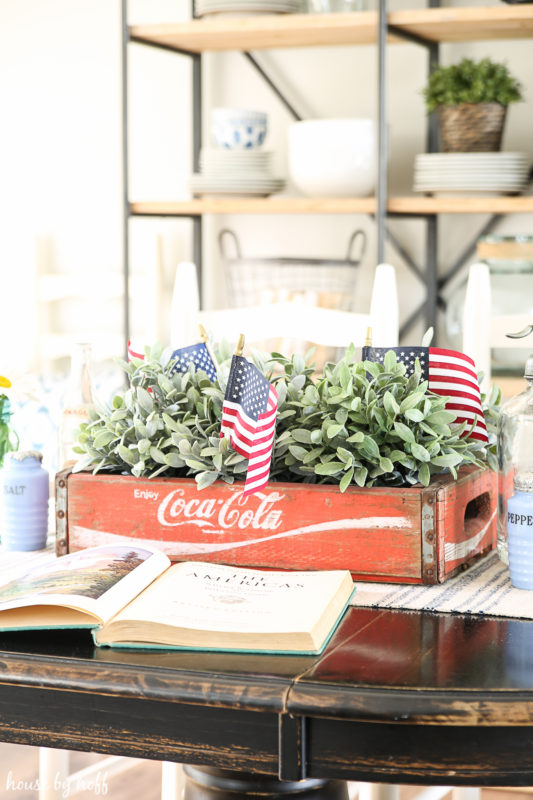 Each vintage piece brings something special and sentimental to this table top. I truly believe that antique pieces bring soul to a space. They make a vignette more than just an arrangement of decorations, but a trip down memory lane…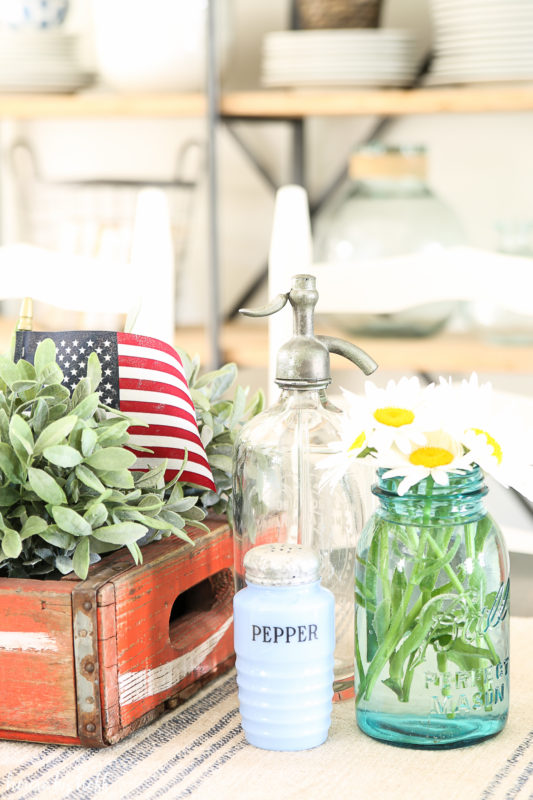 I pulled out the old Coca-Cola box, normally reserved for Christmas decorating, and filled with greenery and American flags. I love the way it looks with my Grandmother's blue salt and pepper shakers, and my Mom's old seltzer bottle…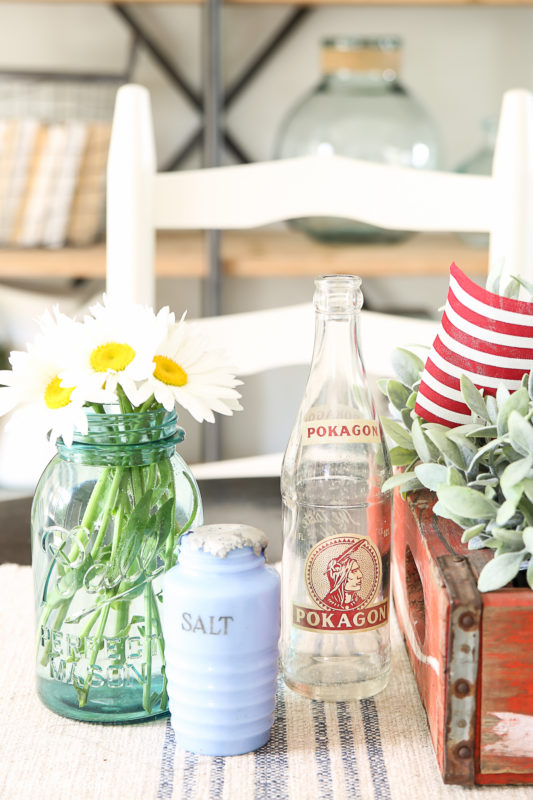 I cut some daisies and put them in ball jars, and I am just in love with how fresh, sweet, and summer-y they look. 😉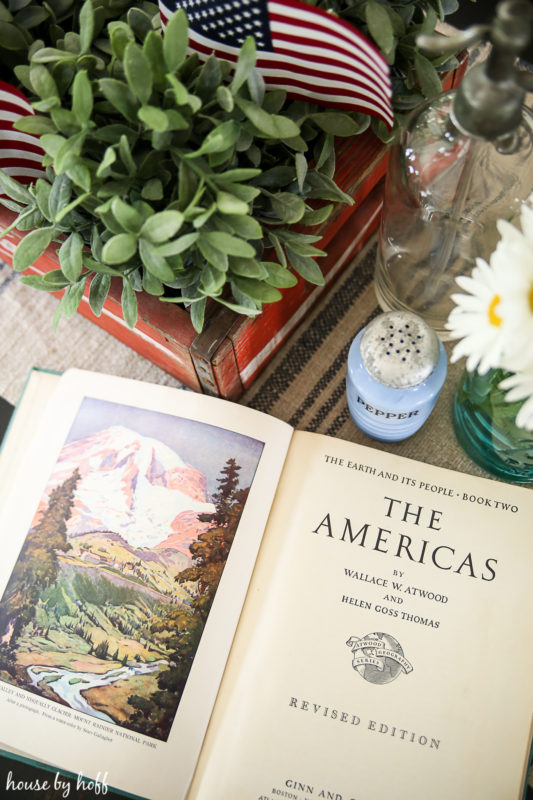 I found this old text book in an antique stores many years ago. I loved the full-page color artwork that can be found through out the pages of this treasure.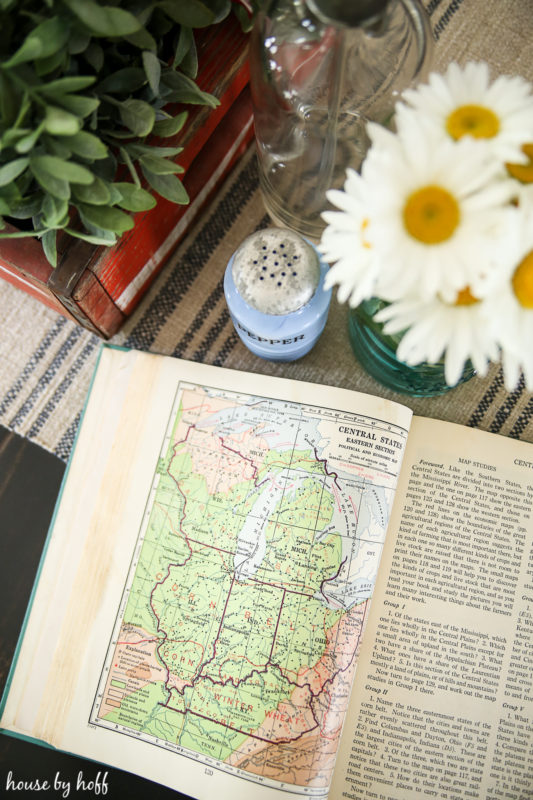 …and I had to end this little nostalgic post with a photo of my home sweet home. Indiana may not be known for our amazing winters, but the summers on the lakes are magical here, and there isn't anywhere else I'd rather be on this 4th of July. 🙂
I hope you enjoy a safe holiday with your family and friends!