There is so much to learn when it comes to blogging. I know that when I first began five years ago, I just thought I'd take some pretty pictures, write about decorating, and that would pretty much be it.
#blessmyheart
I just attended my fourth(!) Haven Blogging Conference in Atlanta, GA, and it was, as usual, amazing. I love meeting new bloggers, hanging out with my bestie-blogging friends, and taking in as much information as my brain can comprehend…
There is just SO much to learn, you guys. SEO, social media, photography, staging, editing, working with brands, affiliate marketing, etc., etc., etc. I'm not going to lie; I get very overwhelmed. I feel like my brain isn't really wired for SEO, I don't really care about it…ha! I have had to learn to just accept that I'm not going to really be great at all of it. It's ok if my social media following isn't mind-blowing, my traffic isn't the beating everyone else, and my "brand" isn't the most thought-out. I'm cool with that.
Don't get me wrong, I'll work with the occasional brand that I really love, I'll keep posting on social media and trying to grow my following, and I'll try to be better with improving my SEO…maybe. 😉 But, none of this is THAT important to me.
Because at the end of the day…all I really want to do is take pretty pictures and write about decorating.
So here are some of my favorite pictures I've taken this summer. The bright, happy daisies, the raw wood, and the pops of vintage blue are perfect to me.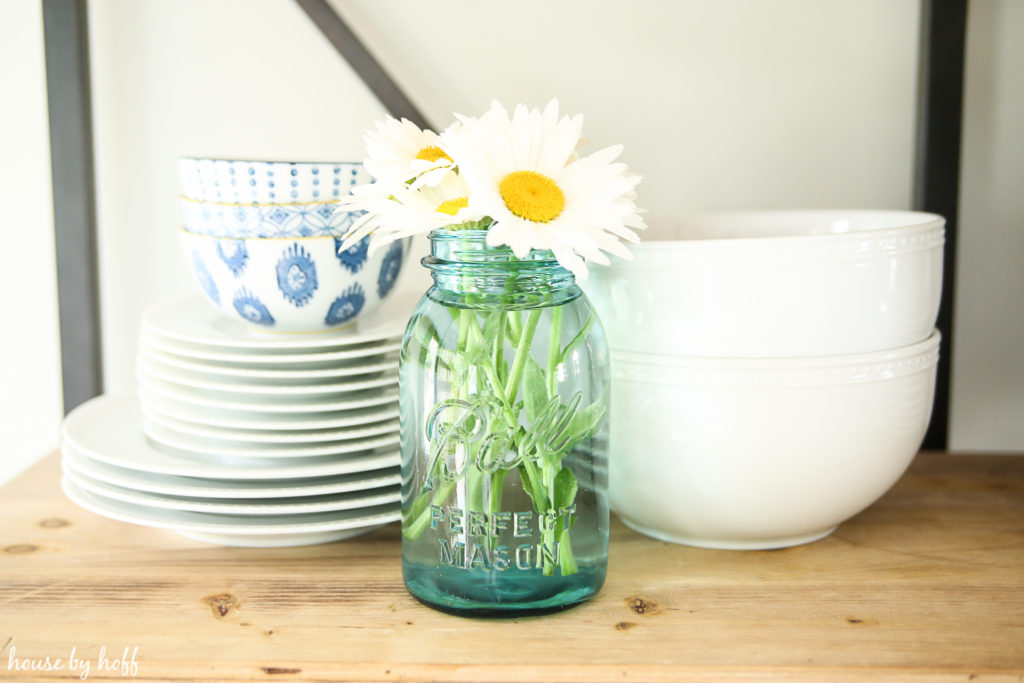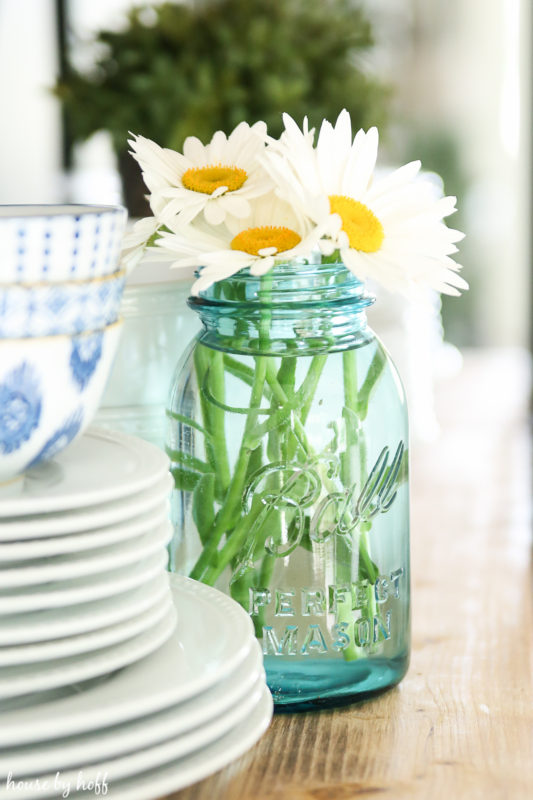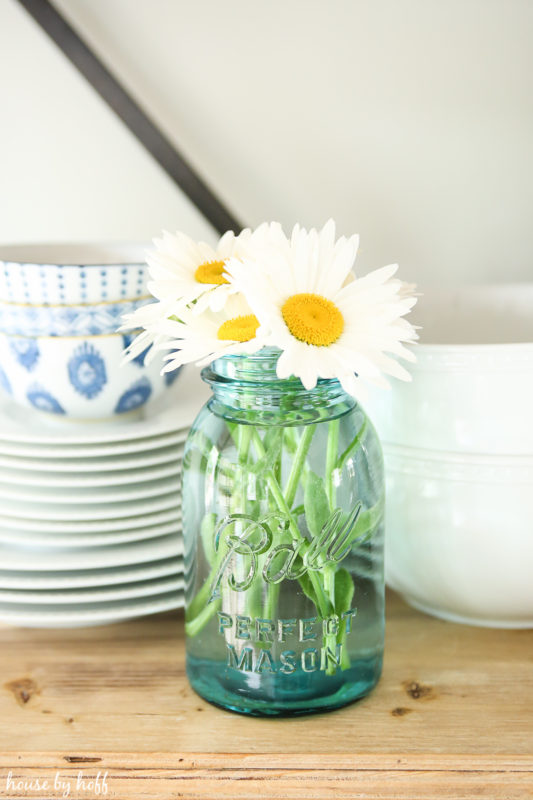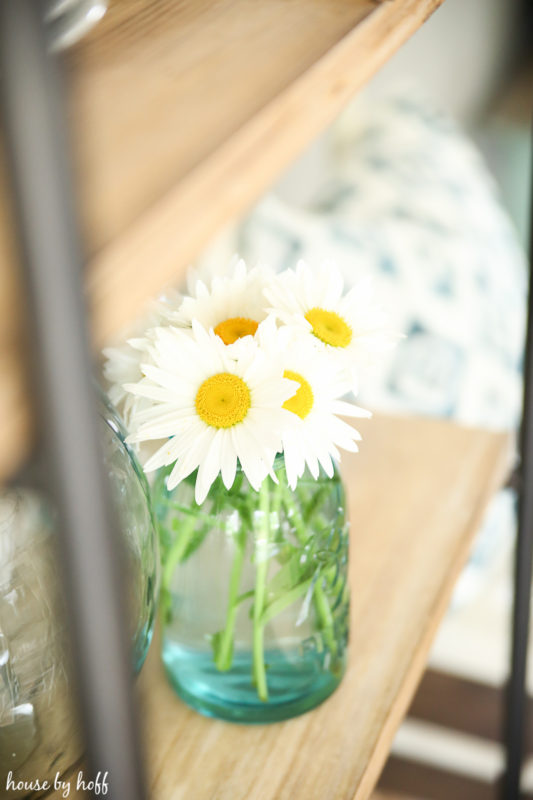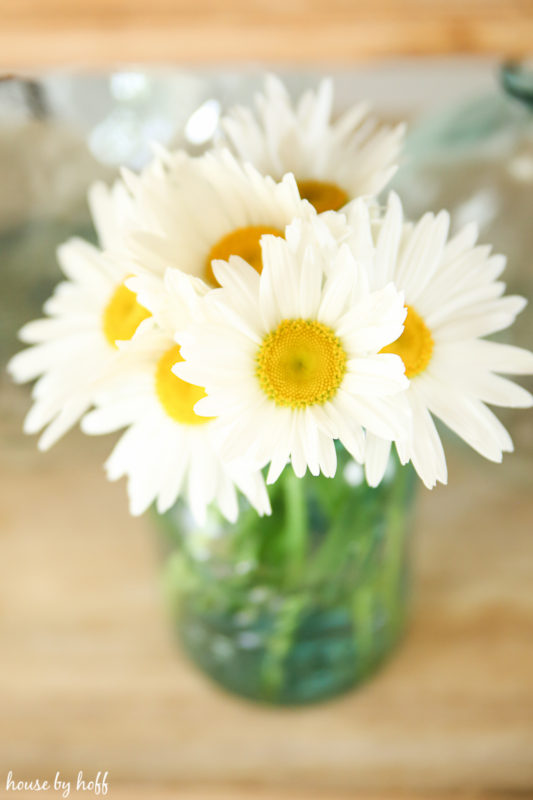 Here's to remembering what we really care about, and not getting bogged down with everything else! xo
Have a great day!