Decorating the front stoop this fall came together easy with neutral soft colors!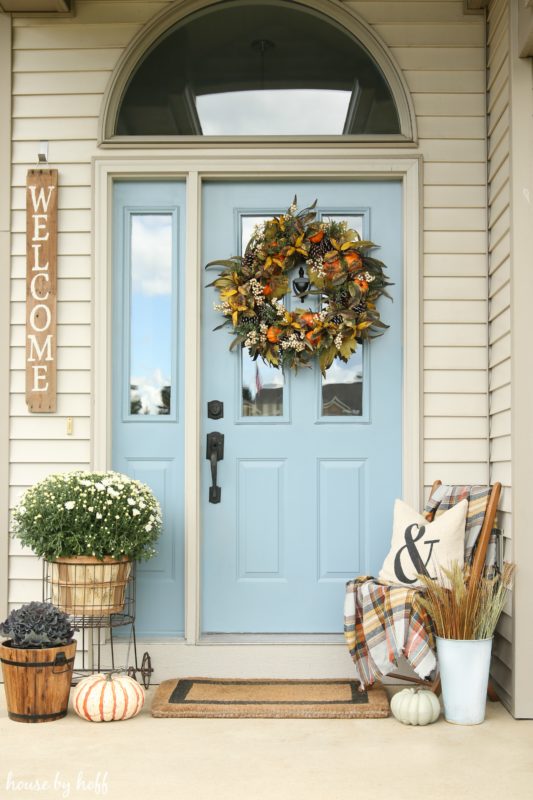 While I was decorating and photographing my front stoop for fall, something kind of funny occurred to me:  I'm letting my crazy show a little more than usual.
I tended to notice every car that drove by, every person walking their dog, and every neighbor mowing their lawn. Maybe they didn't notice me at all, but I assumed that every single one of them was wondering why I was going full-fall in the very wee early days of September. If not, then they had to be wondering why I was taking so many pictures of it. Until now, all of my fall decorating has been safely hidden away inside where nobody can see it…
Yep, letting the crazy show.
Putting It All together!
This fall's front stoop came together pretty easily. It's kind of similar to the way I've decorated it in years past, but this year I went a little more neutral with the colors.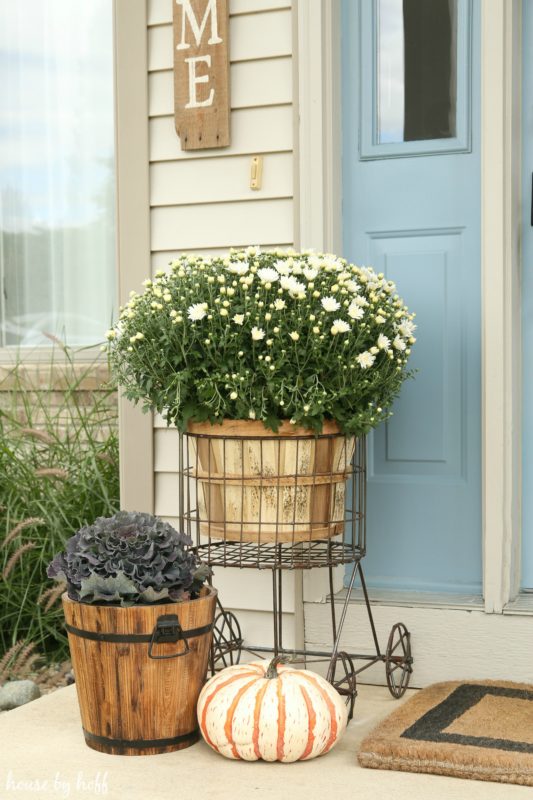 I normally go with a bright yellow mum because I like the way it accents the blue door. Instead of going with the bright colors though, I went with a simple and neutral white…and I love it!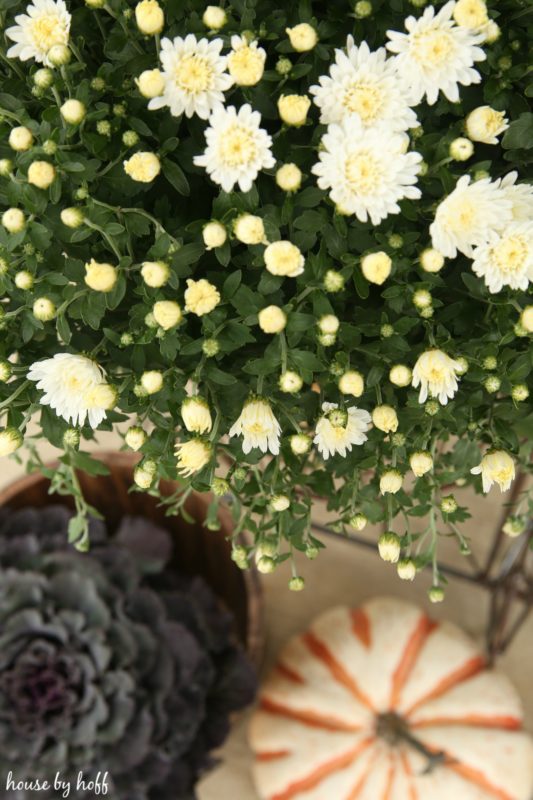 I am using some kale on the front stoop this year too…I can decorate or make a salad, which is great. 😉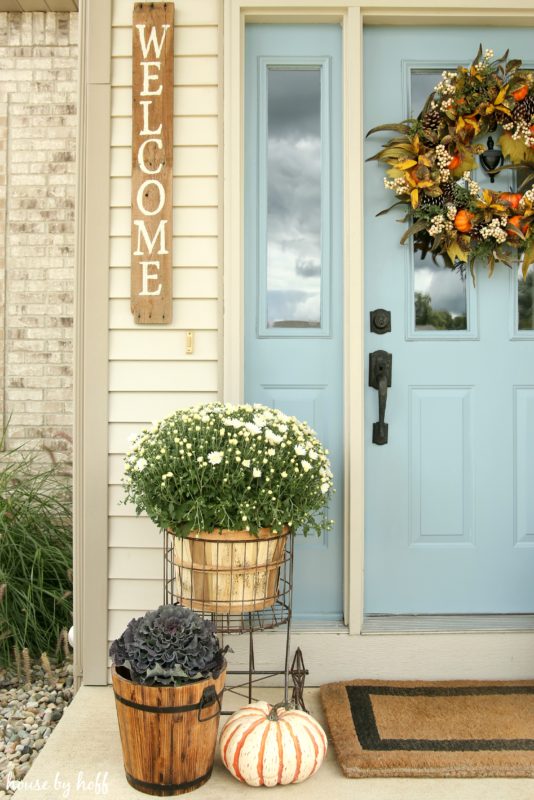 The wire basket with wheels is perfect for the front stoop. I have very little room to decorate on either side of our front door, so getting a piece like this that adds height is perfect!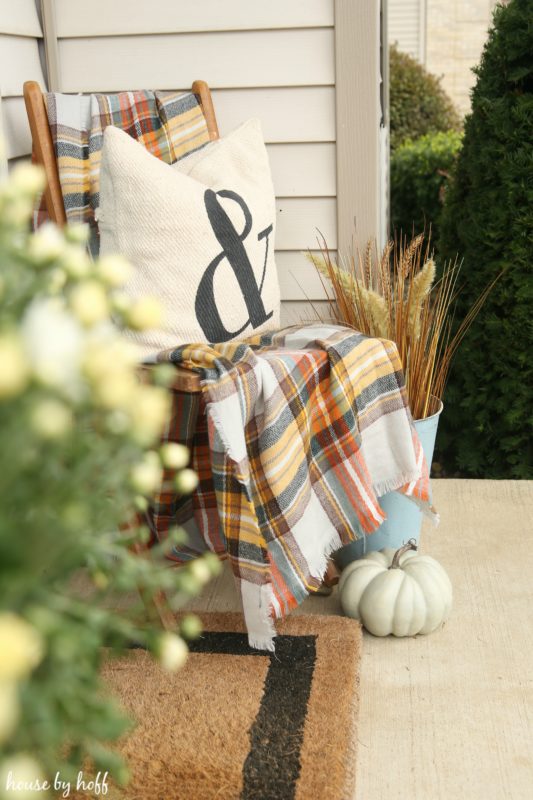 How are you decorating your stoop or porch for fall? Are you ready to get out there and get started, or would you prefer to not let your crazy show just yet? Ha! 😉


I'm so excited to be participating in a fun blog hop today hosted by Taryn Whiteaker. Make sure to check out all of the wonder fall front stoops and porches today! So much inspiration! 🙂
Taryn Whiteaker Designs | Anderson + Grant | Christina's Adventures | A Burst of Beautiful
A Pretty Life | PMQ For Two | The Happy Housie | Settings For Four
Little Glass Jar | Lolly Jane | Clean & Scentsible | Zevy Joy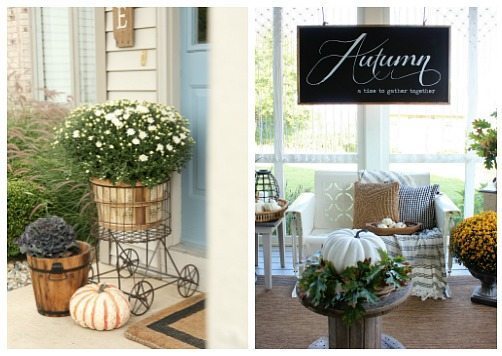 House by Hoff | Hymns & Verses