This season I decorated my Halloween tablescape with kid friendly cute decor!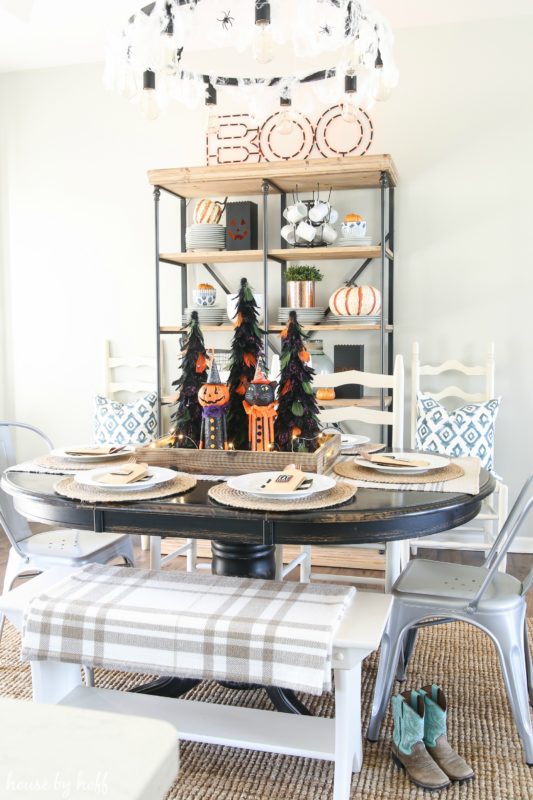 Let me just say this:  I never plan on decorating for Halloween. It goes like this every year:
1. Tell myself that I like my fall decorations just how they are. Decide not to decorate for Halloween.
2. A few weeks from Halloween look around the house and decide to pull out just a few decorations. For my daughter.
3. Start decorating the house and decide to make just one trip to Hobby Lobby to pick up a few extra things. You know, just to make it more fun.
4. Realize that I'm stringing fake cobwebs from the chandelier, and that I've pretty much decorated the whole house for Halloween. Again.
#whoops
Cute Halloween Decor
I should just know by now that it's written in the stars: I will decorate this house for Halloween at the last minute every year. Today, I'm sharing my Halloween tablescape  all decked out in kid-friendly Halloween decor. Isn't it cute?!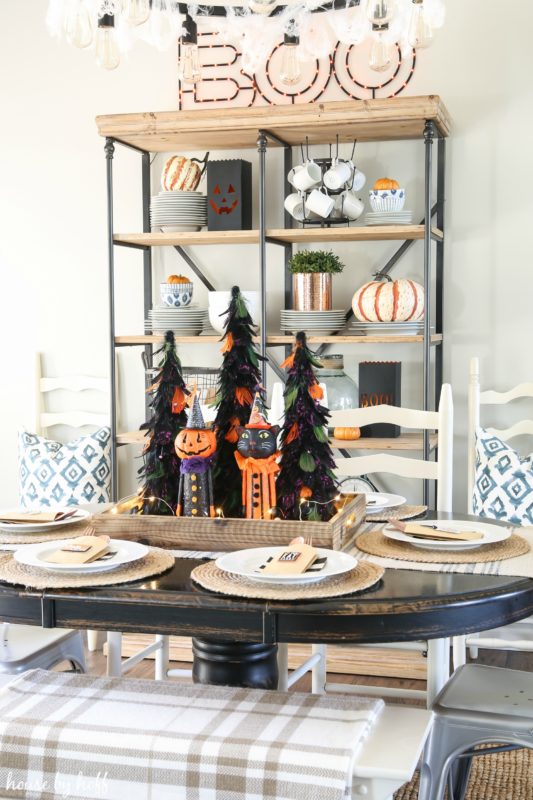 As described in my step-by-step Halloween decorating routine above, I ran to Hobby Lobby at the last minute to pick up a few things for a cute Halloween centerpiece.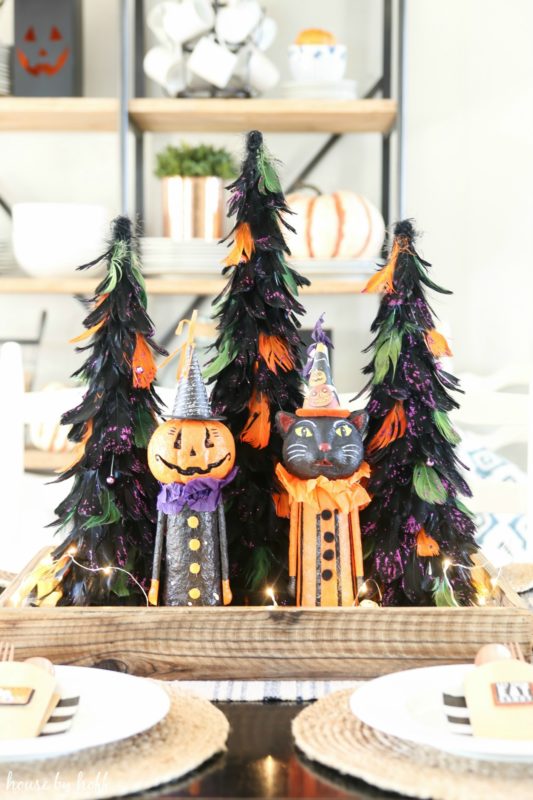 I ended up finding these adorable Halloween trees and vintage-looking jack'o'lantern and black cat. I love how they look arranged in this wooden tray and surrounded by twinkling fairy lights…don't fairy lights make everything look so whimsical?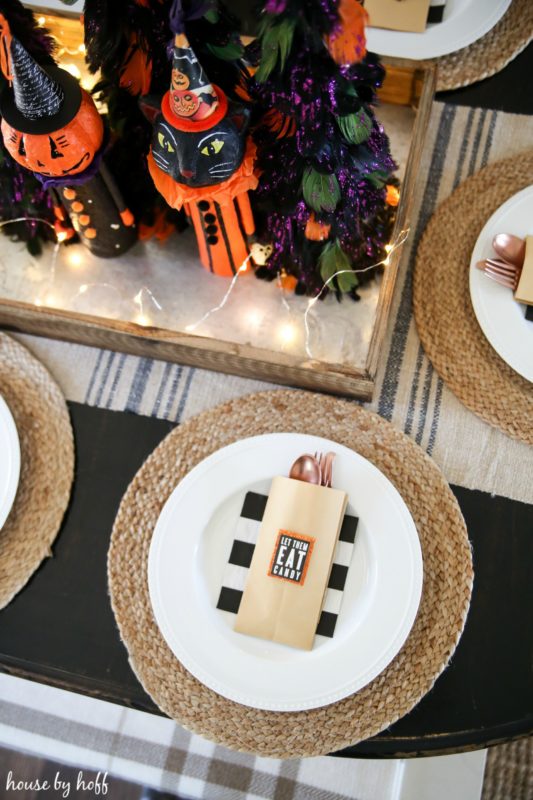 To create some super-simple place settings, I just stuck some stickers (from Hobby Lobby) onto some small paper bags. I put some plastic silverware inside and layered each setting on top of a black and white striped napkin.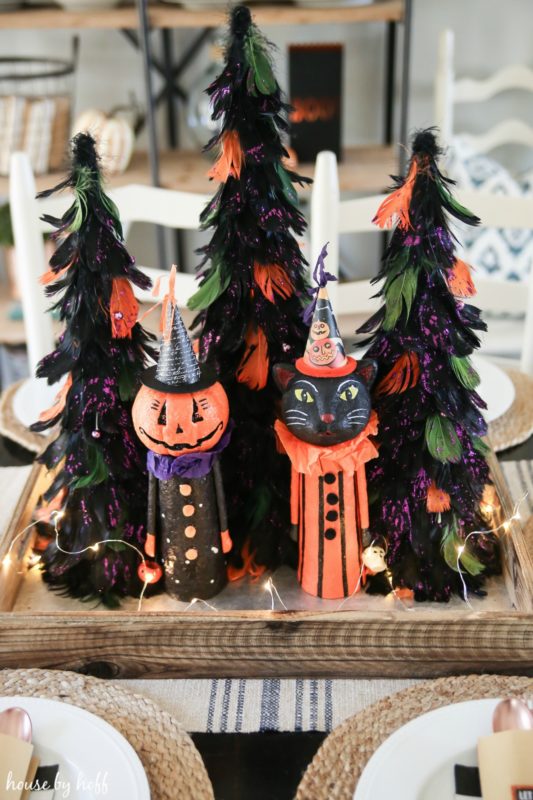 My daughter, who really is my motivation for decorating the house for Halloween, loves every bit of it! 🙂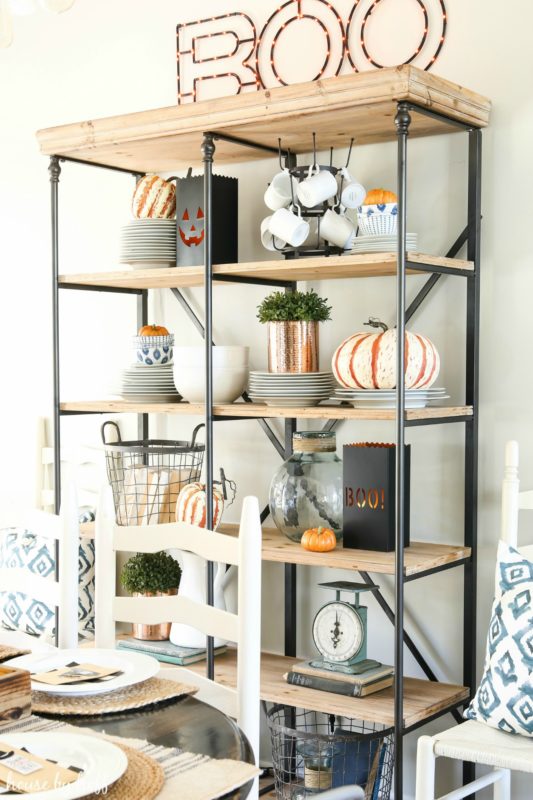 So how about you? Are you an enthusiastic Halloween decorator? Or a last-minute reluctant one? 😉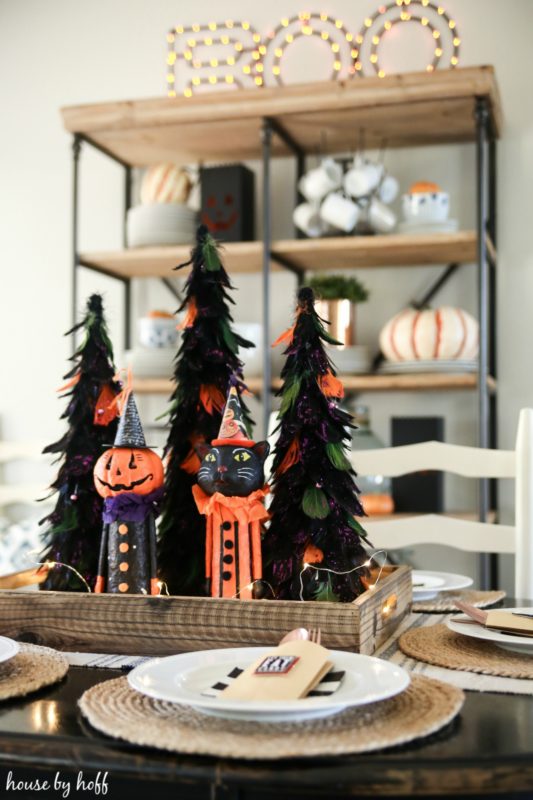 I'm so excited to be taking part in a fun Halloween tablescape blog hop! Be sure to check out all of the fun tablescapes for the spooky season below!
PMQ for two // Semigloss Design // Domicile 37 // Dimples and Tangles // House by Hoff // Up to Date Interiors // Iris Nacole // French & French Interior Design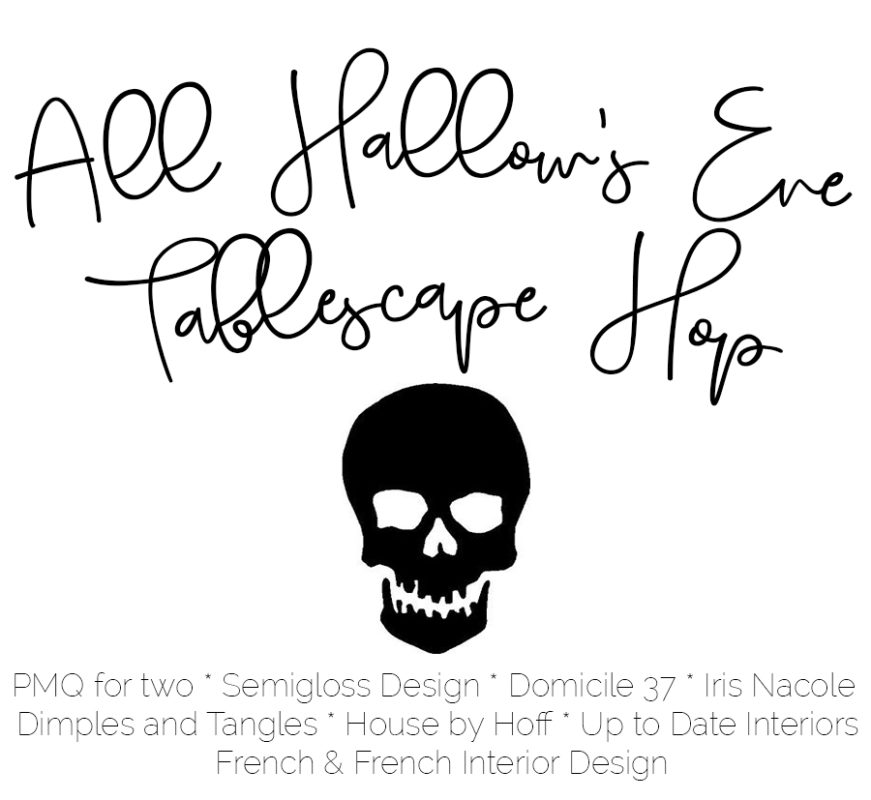 Have a great day! 🙂