If you are a last minute decorator, then this Halloween post is for you!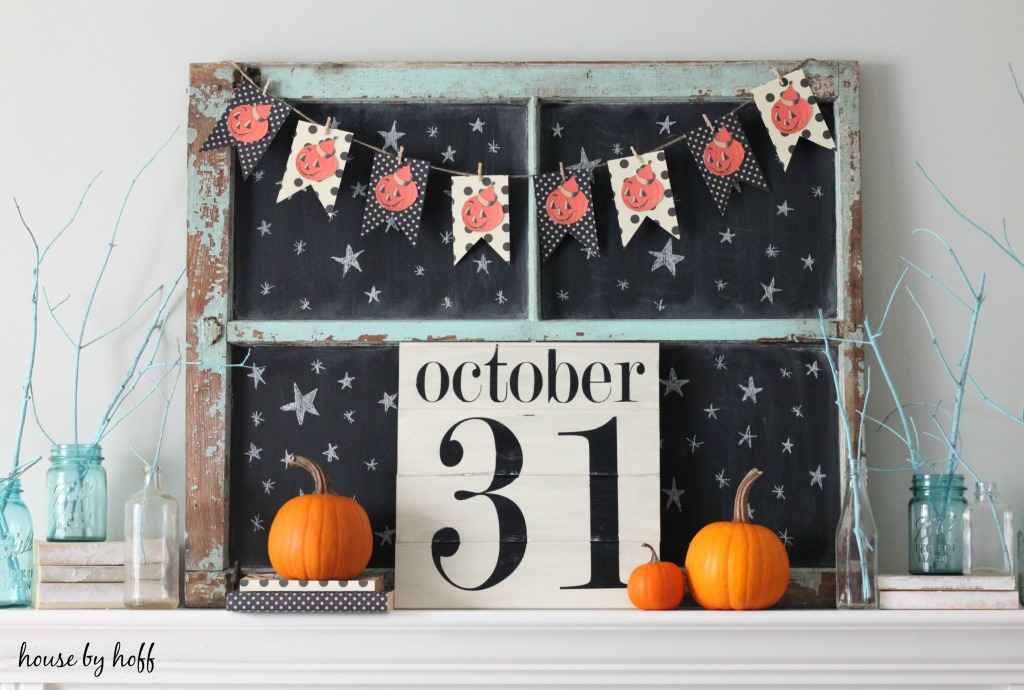 I've made no secret of the fact that I'm not really that into Halloween decorating (despite what it might look like in this post….ha!)  My lack of enthusiasm for spooky decor has gotten me into the position where I'm decorating at the eleventh hour every year. I kind of rally at the last-minute and decorate because I know my daughter will love it. 😉
Last-Minute Halloween Decorating Ideas
I thought it'd be fun to dig through all of my last-minute Halloween decorating ideas that I've thrown together over the past few years. These ideas can be pulled off very inexpensively, easily, and at the last-minute!
Halloween Centerpiece
This guy was a really simple centerpiece I threw together last week. The feather trees and trick-or-treat figurines came form Hobby Lobby, and I just arranged them together on this tray for an easy and festive Halloween Tablescape.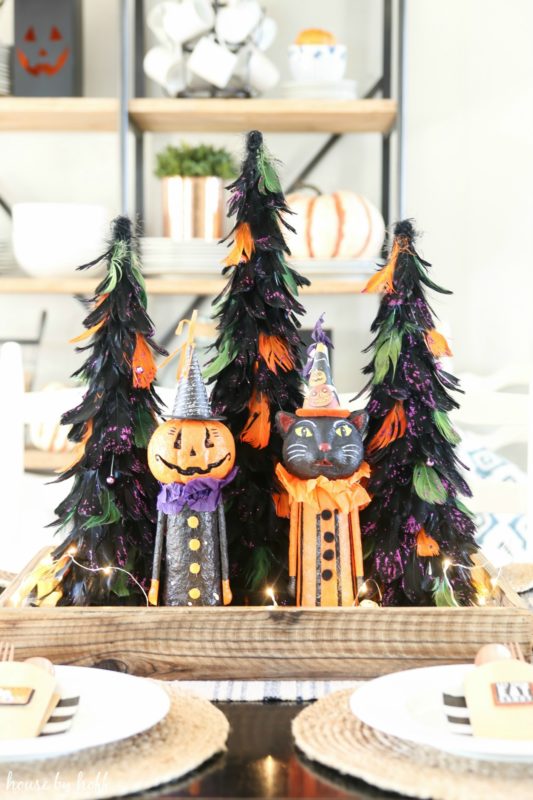 Halloween Tree
Last year I recycled some old Halloween decorations by hanging them on my daughter's Christmas Tree. This just might be my favorite Halloween decorating idea ever! I loved it! I had already made these scrapbook paper pinwheels and "boogie bones" records, so I just recycled them by hanging them on the tree. The sprigs are from Hobby Lobby. See more about the Halloween Tree here.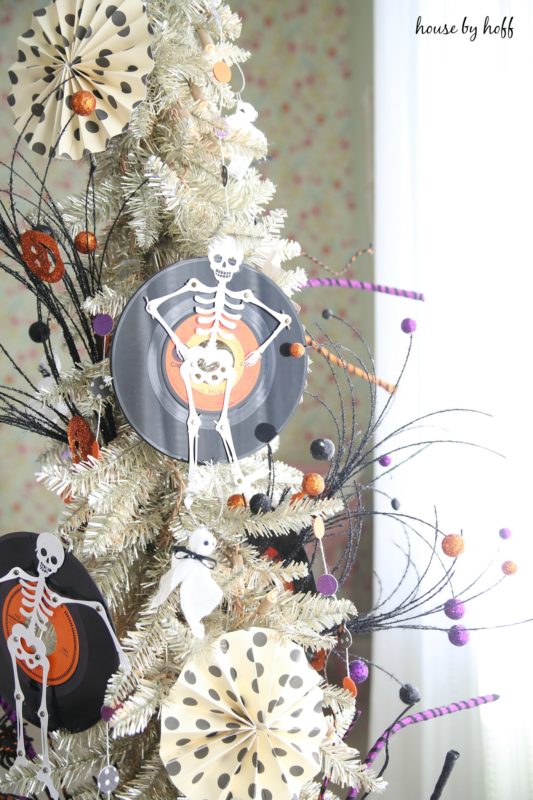 Halloween Skewer Centerpiece
This one is pretty self explanatory, but I just cut these little jack'o'lanterns and bats using some scrapbook paper and my Silhouette Cameo. I glued them on to the end of some skewers, stuck them in my centerpiece, and tada! Easy! See the post including the Halloween Skewer Centerpiece here.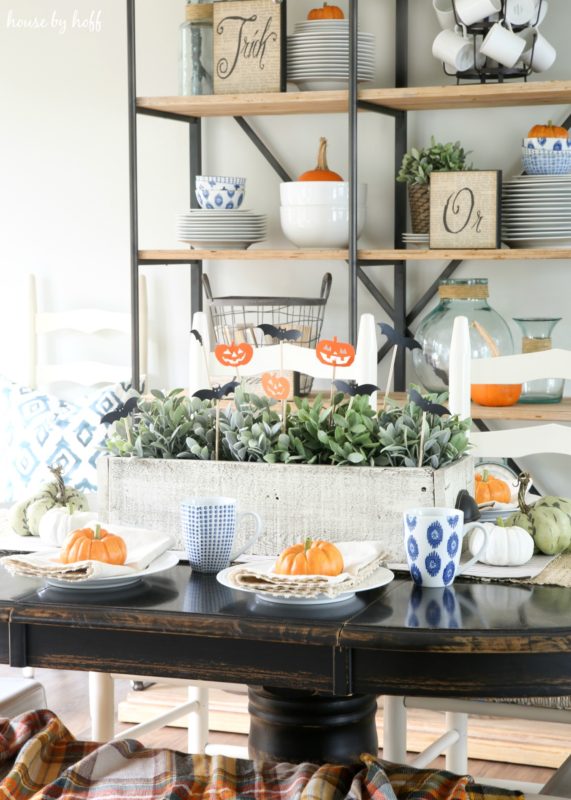 Boogie Bones Garland
Recognize these?! They're the recycled Halloween project that I reused on the Halloween tree a few years later! This Boogie Bones Garland was so cute! I was inspired by some old records I found at a garage sale, and the boogie bones garland was born!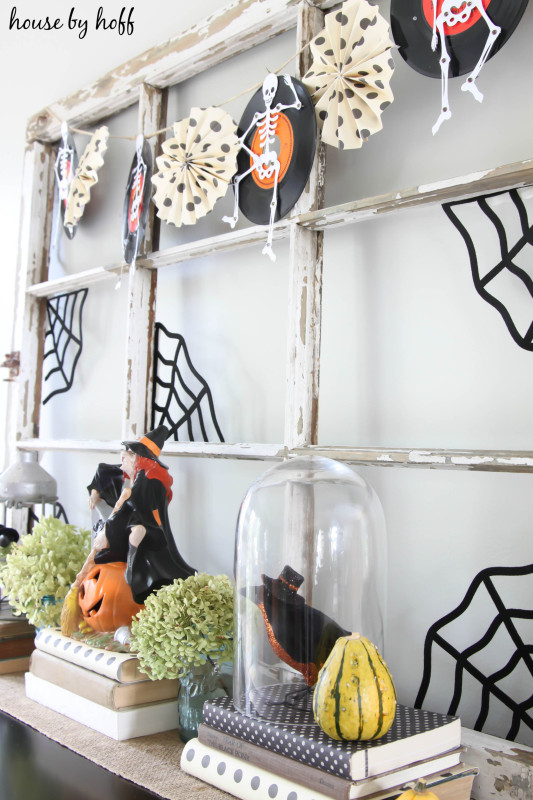 DIY Halloween Sign
I love this mantel from four years ago! Those stars on the window chalkboard, the colors, the bunting…I just love it! And I cannot believe it's from four years ago…how has the time gone so fast?! Anyway, this was a cute sign that I posted about here. The actual tutorial for how I made the sign can be found here.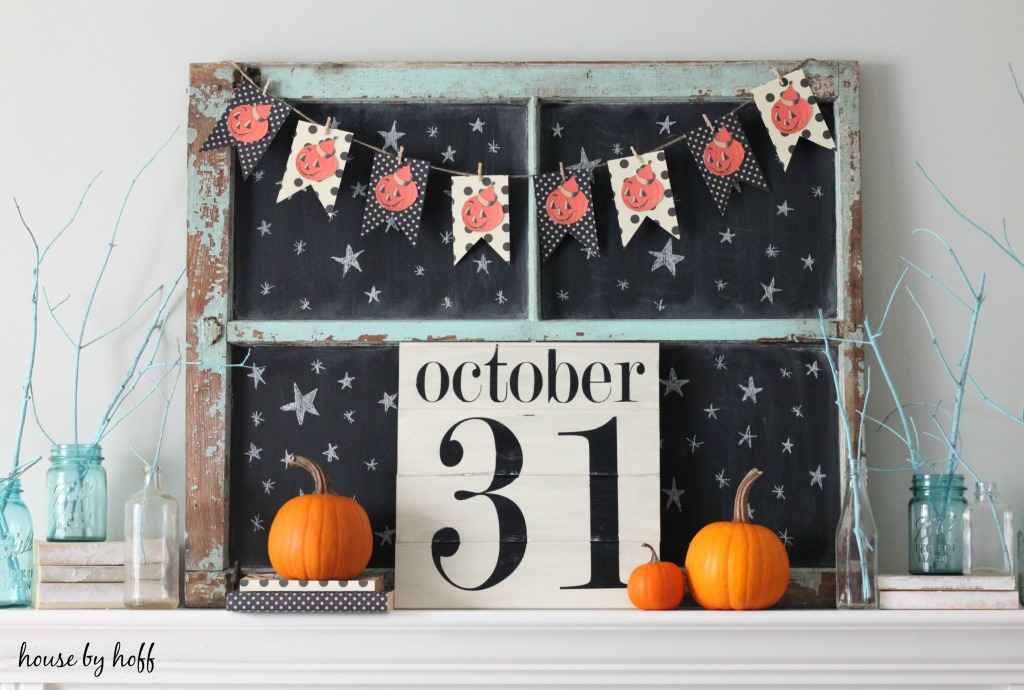 I hope you enjoyed these fun and easy (and last-minute) Halloween decorating ideas! Now hurry! You've still got time! 😉
Have a great day!