With the cooler months coming I decided to make a cozy November vignette.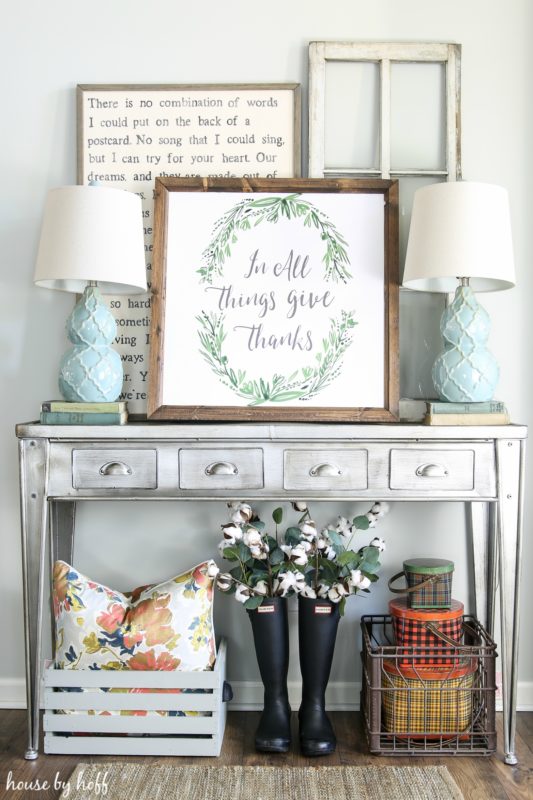 Happy Monday! And happy November?! I feel like October had the same feel as September did: nonexistent. Like, how was that possibly 31 days that just got away from me?! The beginning of November means one thing around here:  Momma is on the verge of an emotional breakdown because her baby is about to turn another year older.  Oh! And, of course, Thanksgiving is coming up! And, while I tend to skim over Thanksgiving decorating and table-scaping all together, (because, let's face it:  I don't make much of a Thanksgiving cook) I did throw together a cute Thanksgiving or November Vignette.
Putting The Vignette Together
A very cool sign company, called Smallwood Home, offered to send me some of their pretty signs a few months back. One of my favorite designs was this "In All Things Give Thanks" sign. To me, it looks neutral enough to be out on display year-round, but it seems especially appropriate this time of year, don't you think? I like the look of the sign stacked in with some of my other favorite fall pieces on the pewter side table.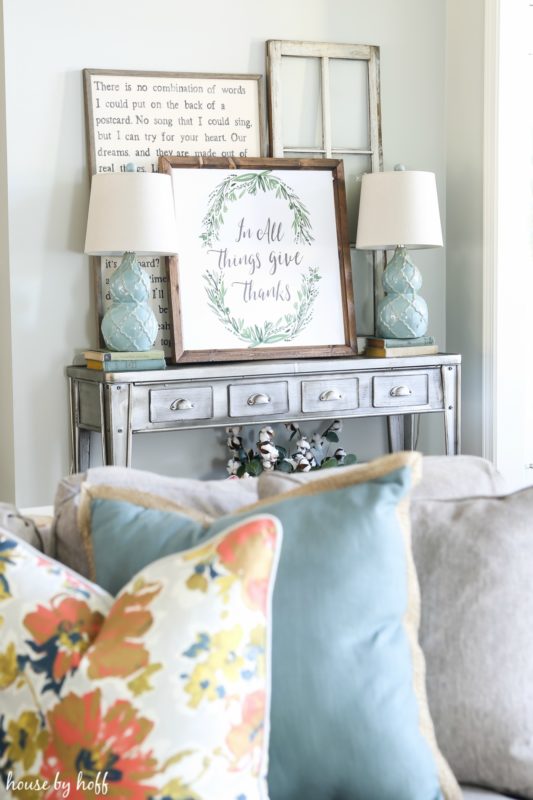 Do you do any decorating for Thanksgiving? Or are you skipping right to Christmas? (I may or may not have decorated for Christmas last weekend…ha!)  I can't wait to start photographing the house for the holidays…I'm just waiting on a few more holiday decor items to arrive in the mail, specifically some things from Chip and Jo's new line at Target! Whoop!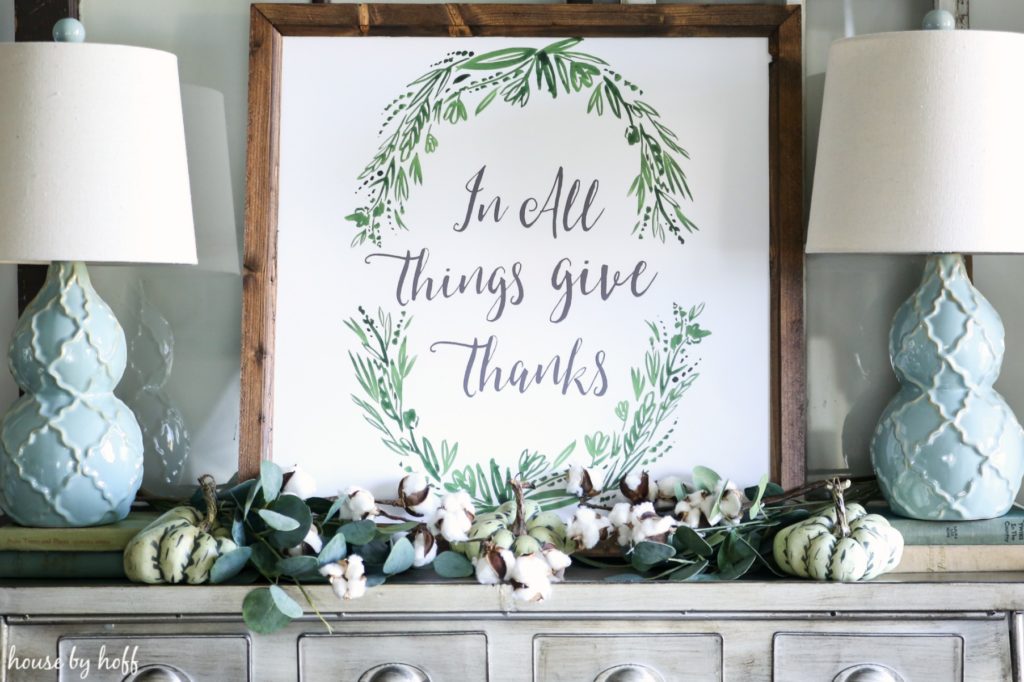 Welp. That's probably the extent of my decorating for Thanksgiving…pathetic, I know. 😉
Have a great day! 🙂