If you have a home decorator on your Christmas list then you will love this holiday gift guide for home decor lovers!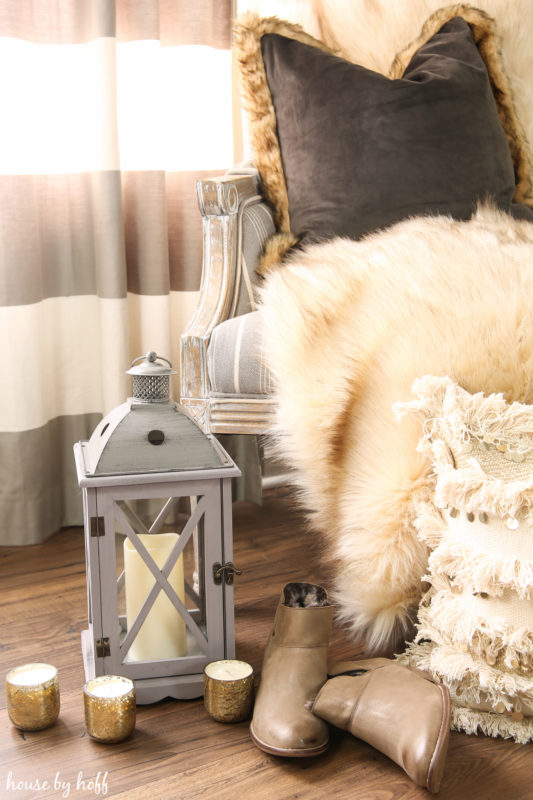 This post contains affiliate links, see my full disclosure policy here. Thank you for supporting my blog! 🙂
~
We all know people who love home decor, right? Maybe you are one of them. Well, as a self-proclaimed home decor expert I've combed the internet for my very favorite home decor pieces, and I'm super excited to be compiling them together and sharing them in my FIRST EVER HOLIDAY GIFT GUIDE! Whoot!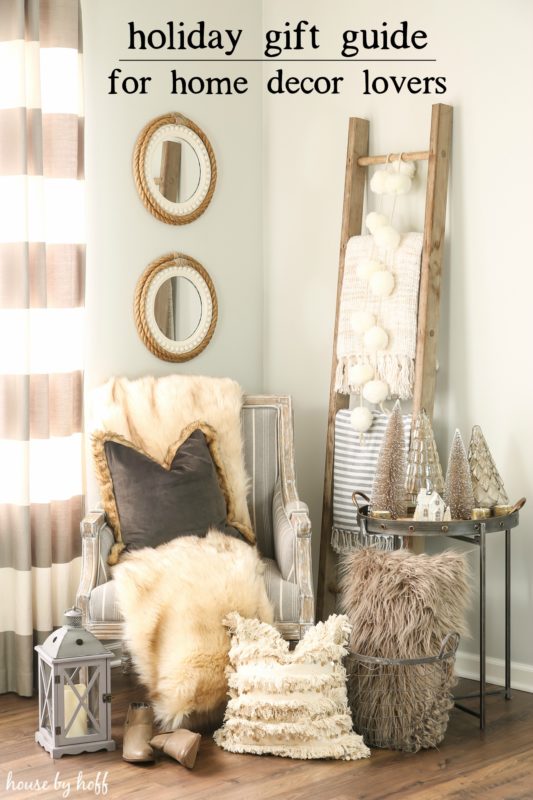 This guide is meant to:
1) Give you some inspiration for some fun new pieces for your home. Some of these items are seasonal, and some are year-round appropriate.
2) Help you out with some ideas for gifts for those home decor lovers on your holiday list.
3) Show you how I am using some of the pieces in the gift guide in my own home.
~
To make this easy, I have divided my holiday gift guide into for sections:
1) Ornaments & Holiday Decor  2) Throws & Throw Pillows 3) Lanterns & Candles 4) Trays and Tiered Trays
Let's get to it, shall we?
Ornaments & Holiday Decor
Ornaments and little holiday decor pieces make fabulous gifts for just about anyone. They're a safe bet for coworkers and friends, and I've rounded up some neutral pieces that would go with anyone's decor. I'm really into these sparkly champagne bottle brush and vintage-inspired glass trees. They're perfect for the mantel or on the table for a centerpiece. I'm also really loving these little white LED house ornaments. They look great on the Christmas tree, but I'm using them in little vignettes around the house this year.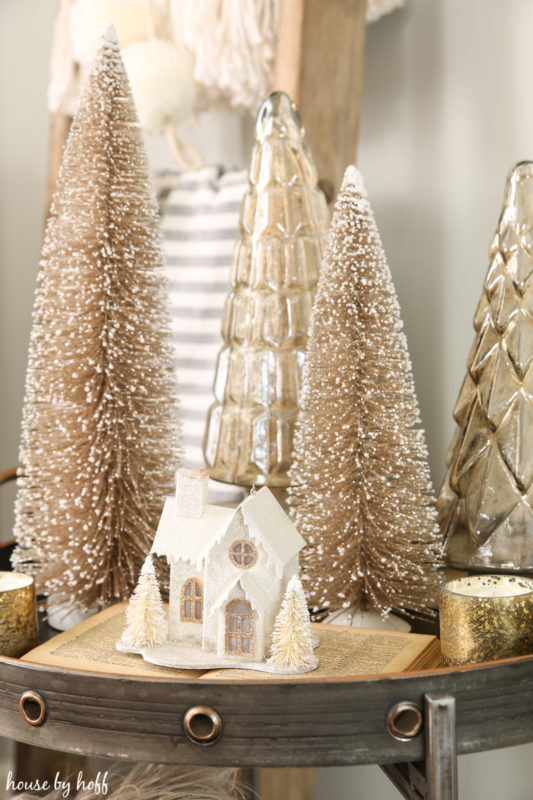 Photo Sources:  Champagne Bottle Brush Trees / White LED House Ornament
More Ideas for Ornaments & Holiday Decor: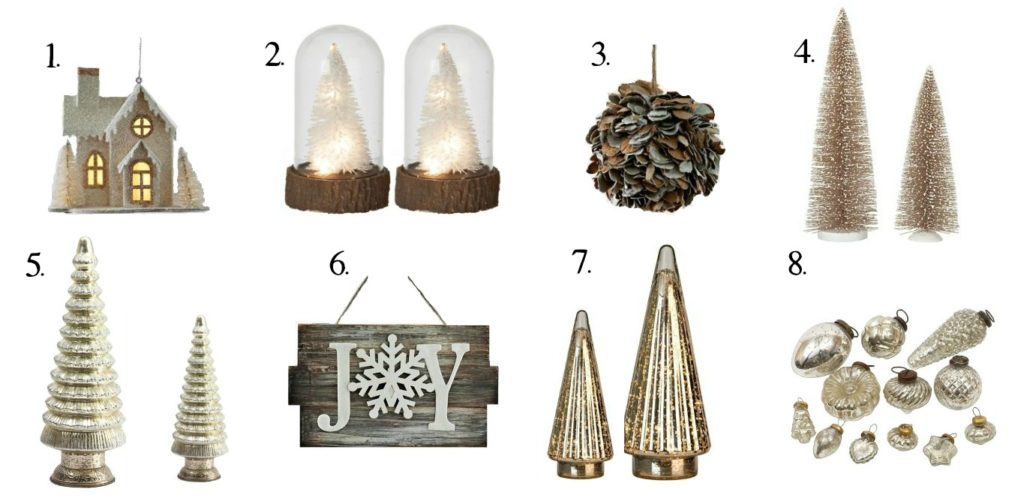 one / two / three /four/ five / six / seven / eight
Throws and Throw Pillows
I don't know about you, but where I live it gets cold. Like real cold. There's really nothing I love more than to snuggle up on the couch after I put my kiddo in bed. Giving someone the gift of a warm throw or a great throw pillow is like gifting them a guaranteed cozy winter, right?! I'm really into faux fur this season, so this fun winter trend is popping up all over the house!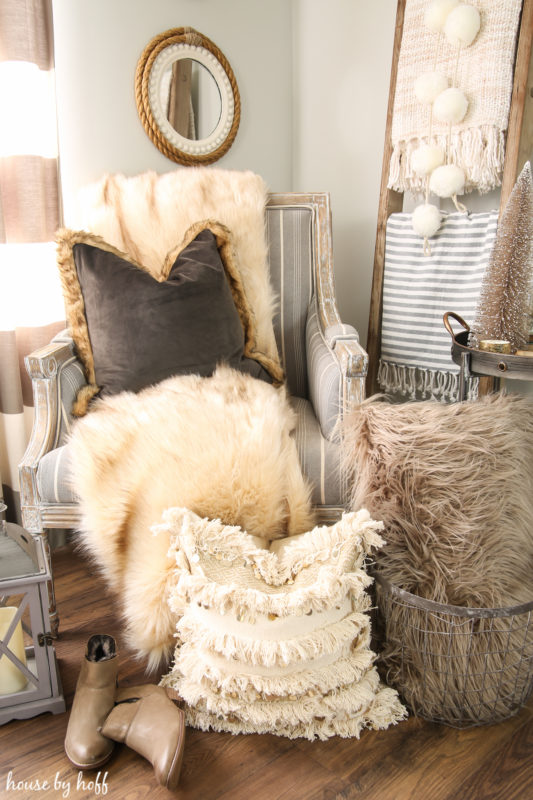 Photo Sources:  Winter Bear Throw / Moroccan Style Wedding Pillow / Mocha Faux Fur Pillow / Striped Throw Blanket / Chambery Textured Throw / Gray Velvet Fur-Trimmed pillow is from Marshall's
More Ideas for Throws and Throw Pillows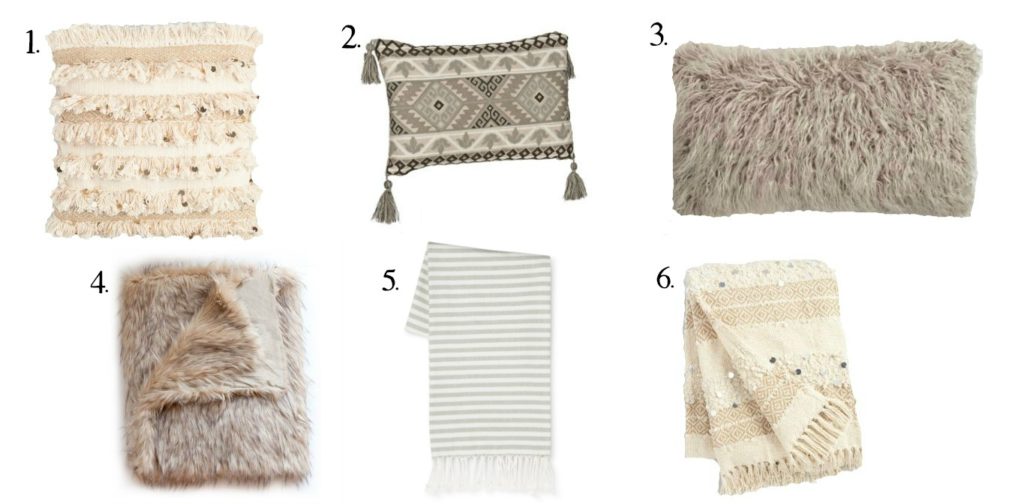 one/ two / three / four /five / six
Lanterns & Candles
Nothing brightens up my home and gives it the feeling of warmth and coziness in the winter more than a lantern or candle. I love giving and receiving these kinds of decor items as gifts, and I think they're universally pleasing to everyone!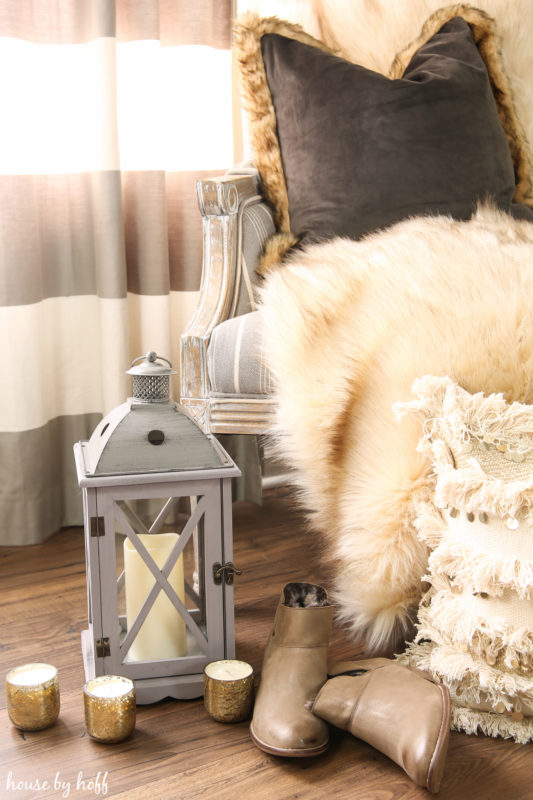 Photo Sources: Crossbar Flameless Candle Lantern / Boxed Glass Winter Candles (votives are no longer available) / Seychelle Faux Fur Lined Snarebooties (These are awesome and so warm! Size down a half size)
More Ideas for Lanterns & Candles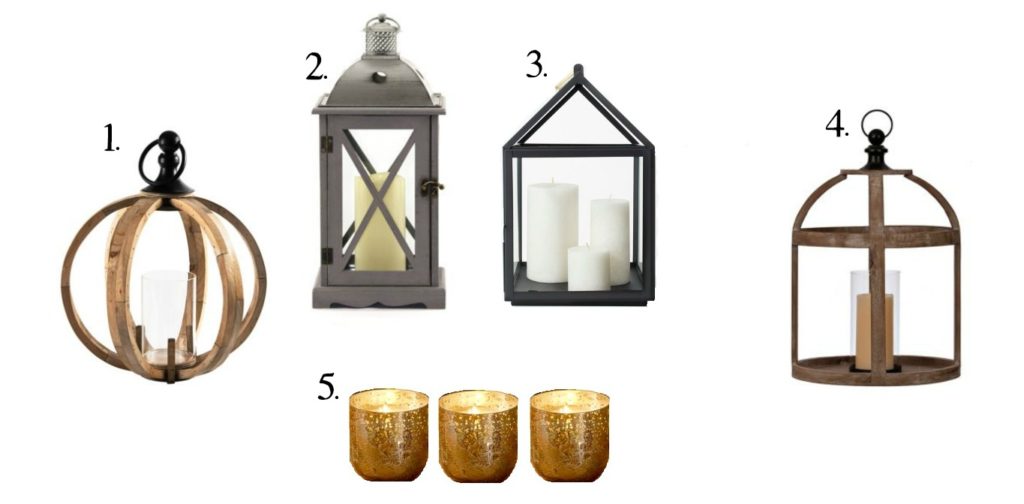 one / two / three / four /five
Trays & Tiered Trays
I don't have any pictures of these beauties in my house, but man are they good! I had to include this category in my holiday gift guide, because EVERYBODY loves a good tiered tray or tray. I own #5 and use them all the time in my centerpieces and vignettes. Decorating tiered trays and changing them out for the season is so fun too!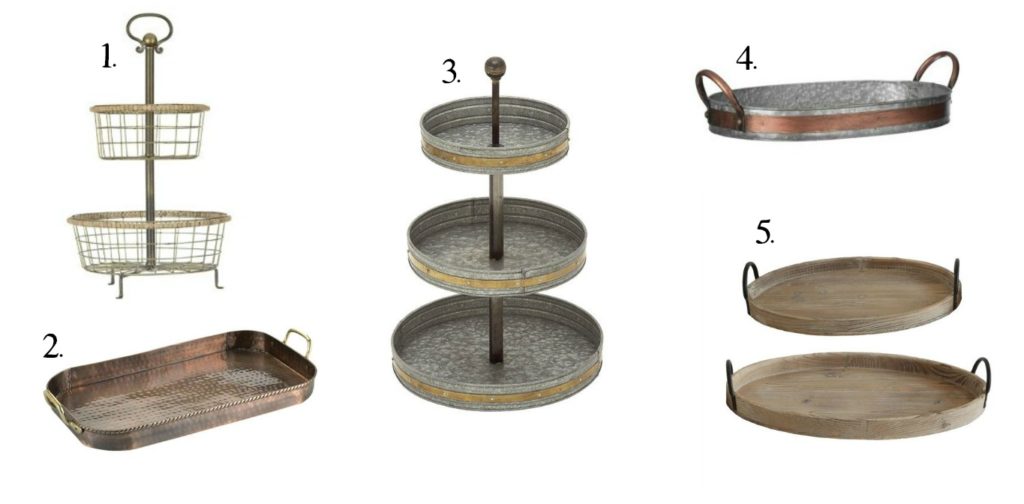 one / two / three / four / five
Welp. That about wraps up this extensive holiday gift guide! I had so much fun putting this together for you, and I hope you found it a helpful resource! Here is another graphic, if you want one to pin: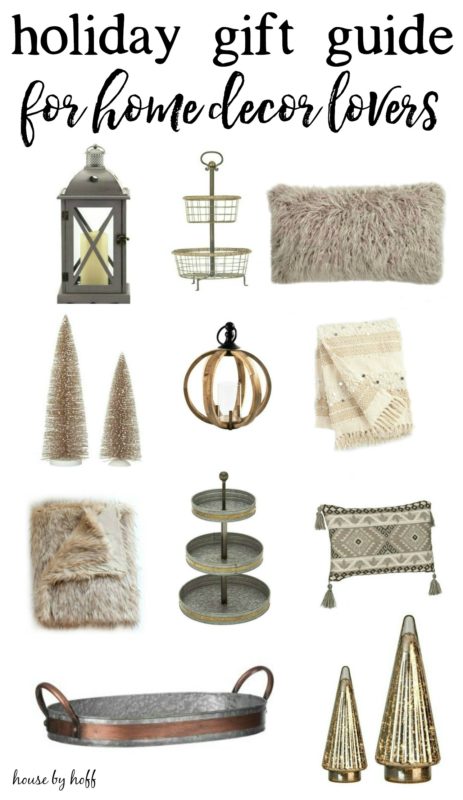 The best part of the whole deal is that I'm not the only one posting a fantastic gift guide today! I'm teaming up with my very dearest blogging friends for a Holiday Gift Guide Blog Hop! Be sure to check out all of the fantastic gift guides below!
So Much Better With Age | Rain on a Tin Roof | Two Twenty One
Bless'er House | The Turquoise Home | House by Hoff
Maison de Pax | Just a Girl and Her Blog | Nina Hendrick
Have a great day and enjoy the rest of the blog hops! 🙂