I thought it would never happen. I thought winter would last forever. But, spring finally decided to show up here in Indiana, and I could not be happier about it. In my normal spring routine, I've spruced up the front porch with some fun new accessories. I was lucky enough to work with Kirkland's and get access to their new Outdoor Collection, and I want to show you some of my fun finds!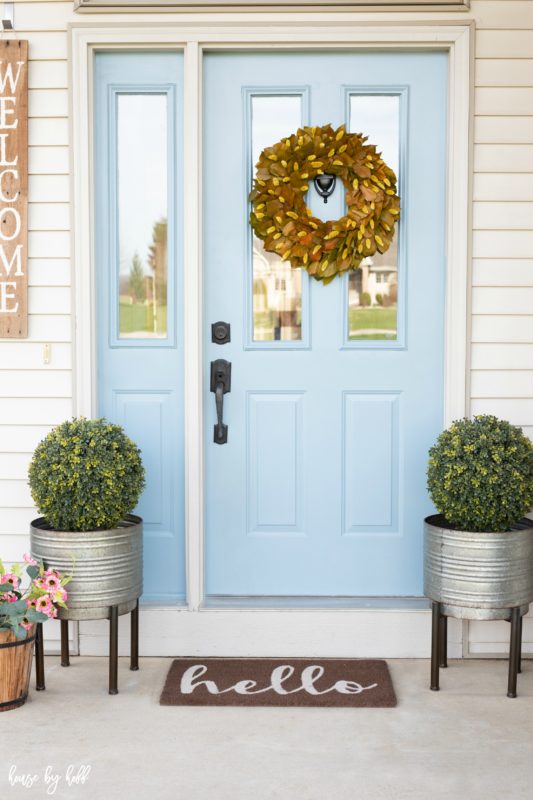 I love the look of planters on either side of my front door, and the ones I've had for years were starting to crumble. These iron planters are perfect for my front stoop! I love the fact that they are footed and give some height to my greenery and flowers. The galvanized metal looks great for all seasons, so I'm sure I'll be leaving these out year-round. I'm picturing flowers in these planters for summer, little Christmas trees in the winter, and maybe some mums or pumpkin topiaries in the fall…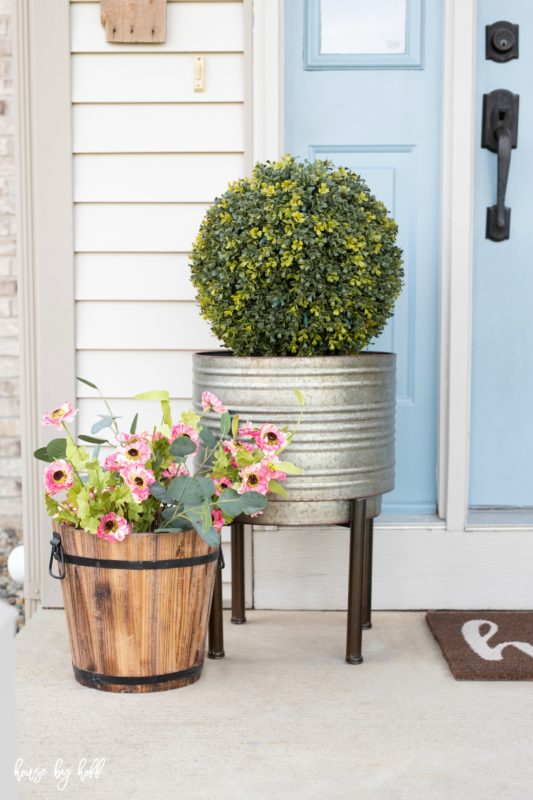 I also picked up this cheerful "hello" mat  at Kirkland's. They had so many cute options to choose from, and my Instagram peeps helped me pick one out one day while I was insta-storying from Kirklands…thanks for the help! 🙂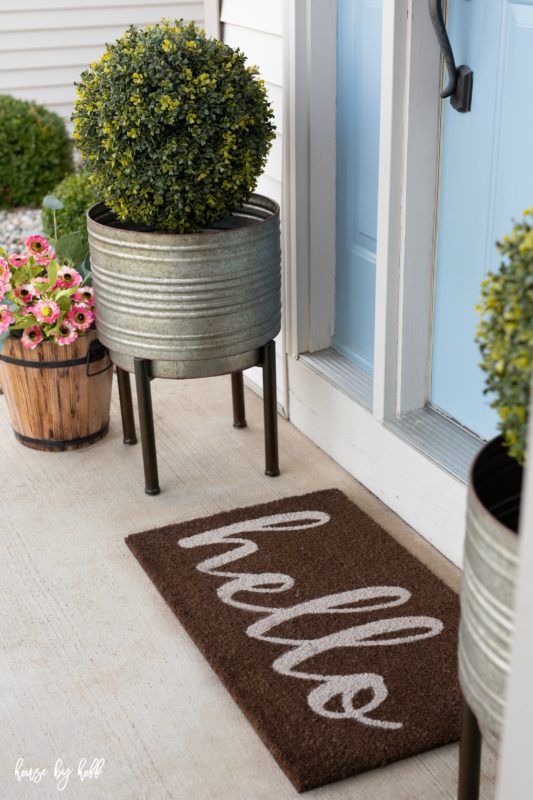 Kirkland's had everything I needed for a simple refresh of my front stoop just in time for spring and summer! I love that I could pick up a few new things to spruce up my space for so little money too! I spent around $100 for the planters and mat…whoop!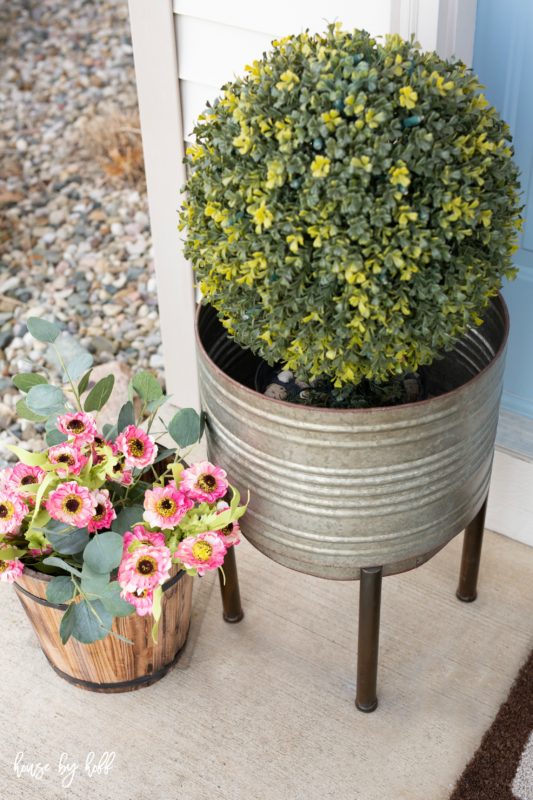 If you're looking for some inexpensive and stylish outdoor pieces to add some color and fun to your outdoor space, I highly suggest you pop into Kirkland's and check out their lanterns, wreaths, welcome mats, sculptures, and more!
Have a great day!