I am sharing with you today my best tips on how to make a small bathroom look larger in my parents' bathroom makeover!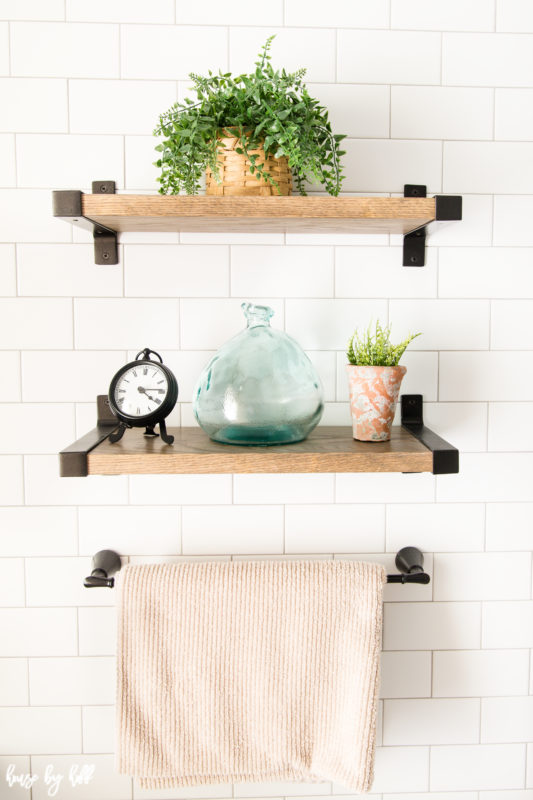 My parents live down the road and around the corner from us. I can leave my driveway and be in their's in about five minutes. It's pretty perfect. It's made even more perfect because they live in the most charming lake home that they've been remodeling over the last year or so. They've just finished the last little space in the house, and it turned out so cute! Their guest bathroom makeover has been one of my favorite room transformations, and I am so pleased to share it with you today!
*All bathroom sources can be found at the end of this post! Affiliate links are used.
How to Make a Small Bathroom Look Larger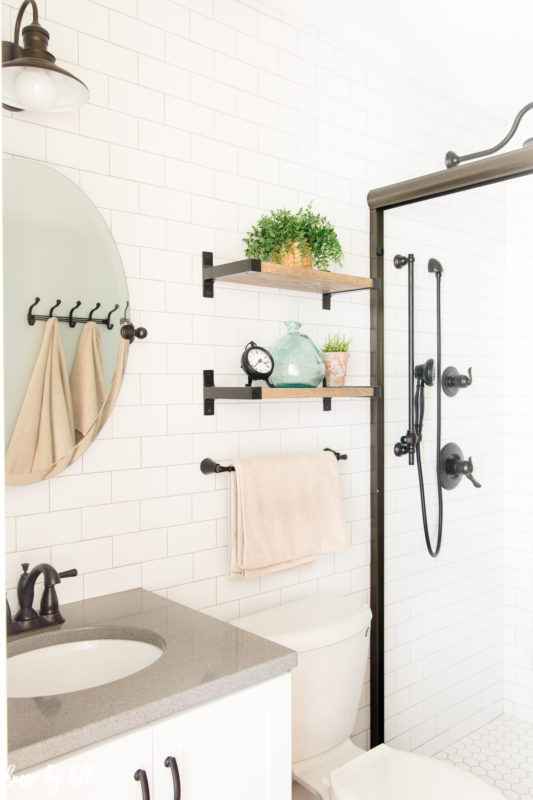 Use one material across an entire wall.
We'll begin with my favorite wall: the white subway tile wall! My parents wanted to make this small bathroom look as big as possible. One way they achieved this was to cover one entire wall from top to bottom with subway tile. Many people think that they can only cover the shower in tile, but covering the entire wall gives one seamless and unified look. There are no changes in materials or color, which makes the wall seem larger. The tile continues around the corner in the shower surrounding the shower on all three sides.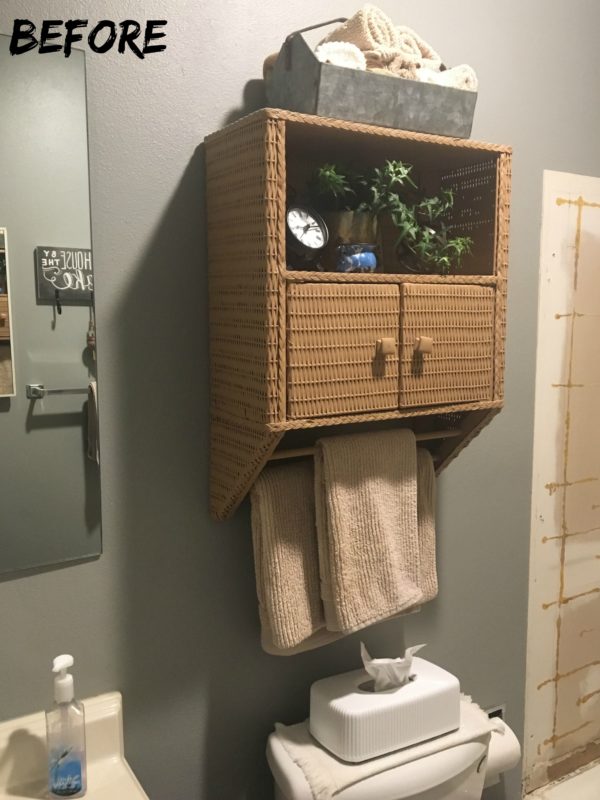 Use a glass shower door.
Another way they made this bathroom space appear larger was by removing the tub completely and going with glass doors for the shower. It's not about how far the feet can walk, it's how far the eye can travel, and with a clear glass shower door, the eye can travel much further. As an added bonus, you can see the shower head and faucet.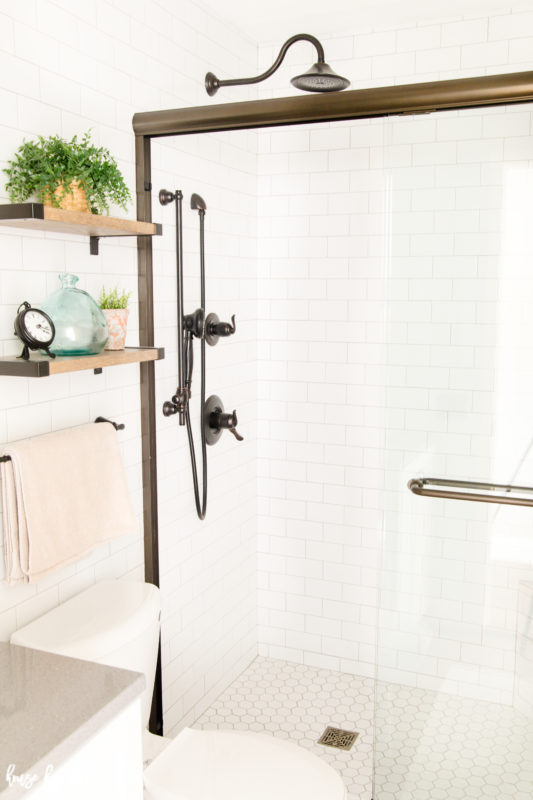 As you can see, the bathtub, surround, and outdated shower doors really took up a lot of room, and prevented the eye from being able to travel all the way to the back of the room. This made the bathroom look much smaller than it really was.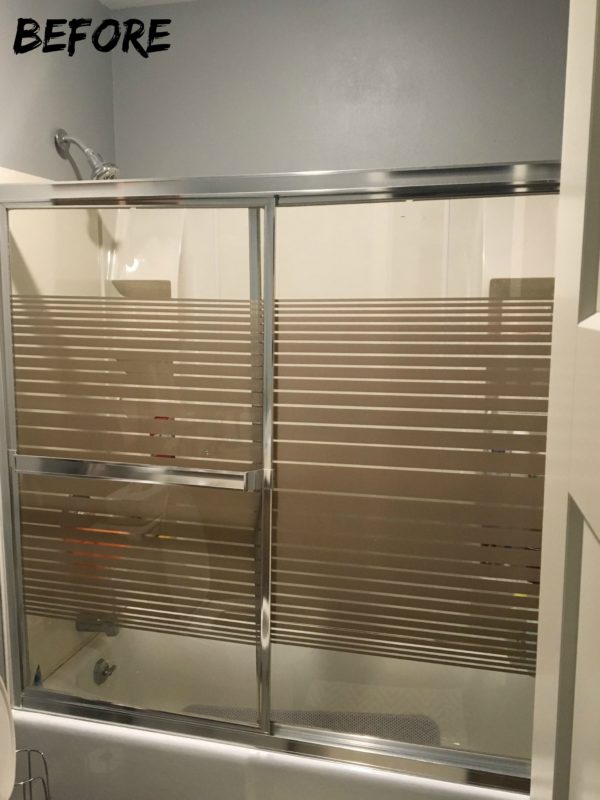 Use accessories that are properly scaled to the space.
The details and accessories in this space are spot-on! My mom chose a sweet cottage-style for this bathroom that suits this lake house perfectly. She had to hunt down a smaller mirror that would not overwhelm the space and would be the right scale for the small vanity below. I love her choice of swivel mirror and the cute fixture above it.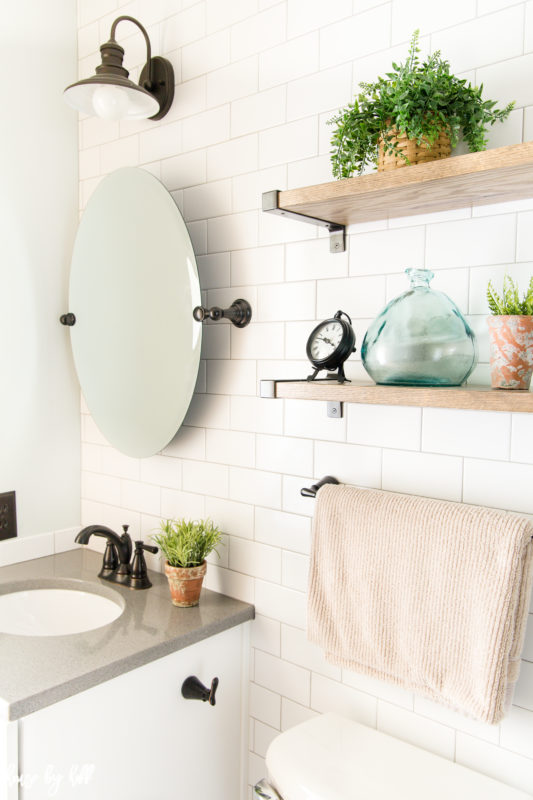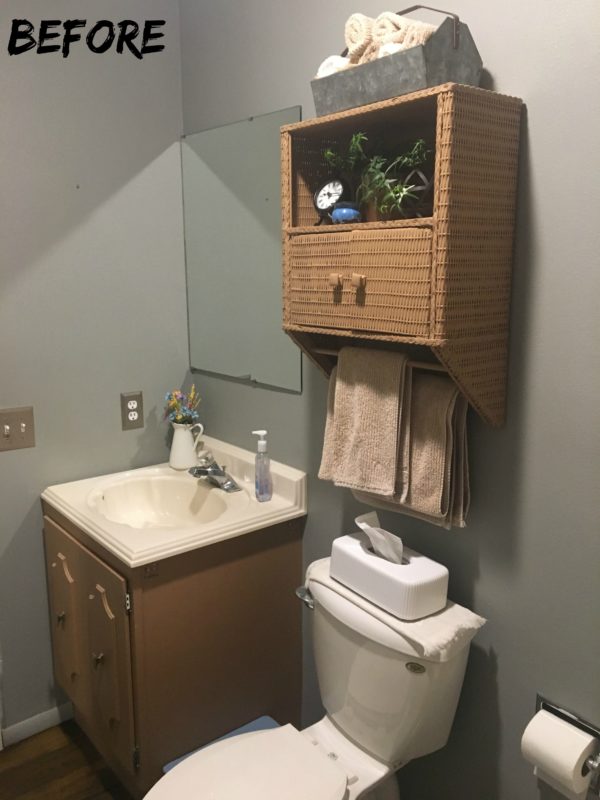 Use Open Shelves instead of a cabinet over the toilet.
Another favorite feature of this guest bathroom are the open shelves above the toilet. My mom used brackets from IKEA  and stair treads from Menard's cut to the length she wanted. My dad stained the treads with Miwax's "Classic Gray" and "Driftwod."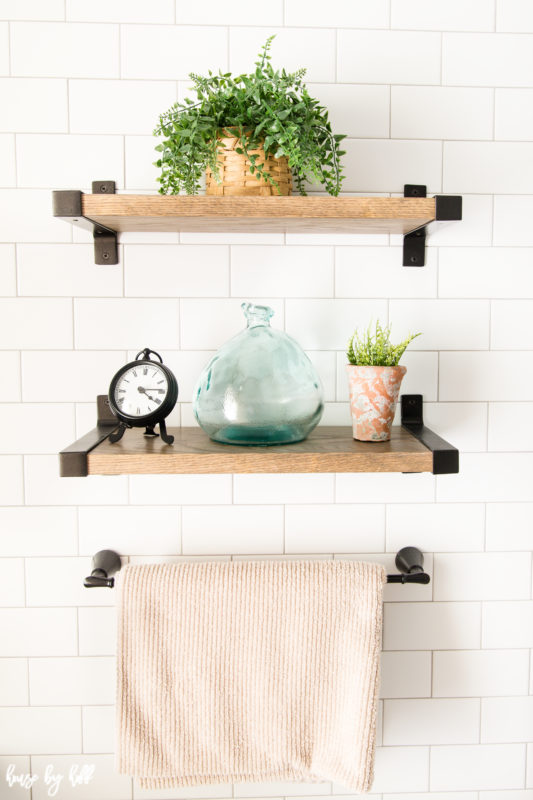 Don't they look great anchored to the tile wall?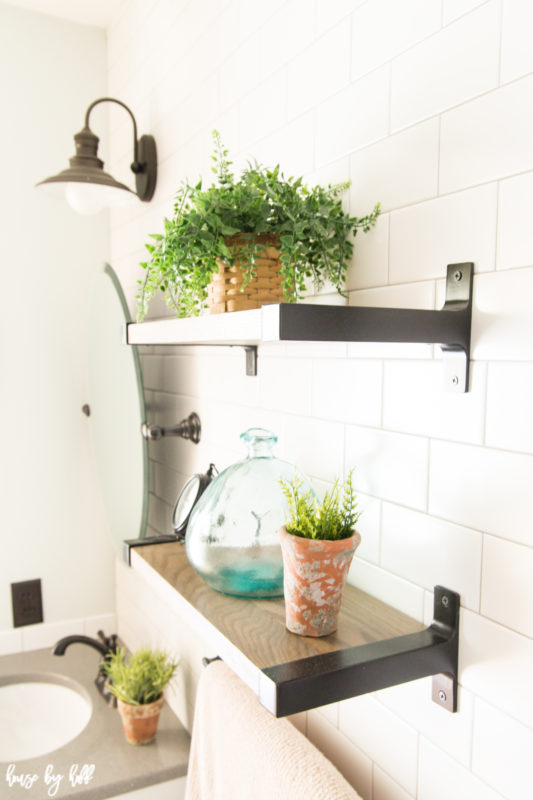 Use a light paint color.
My mom chose the paint color "Sea Salt" by Sherwin Williams for the walls. She had them lighten it to 75% because it is such a small space with no natural light. The color looks great!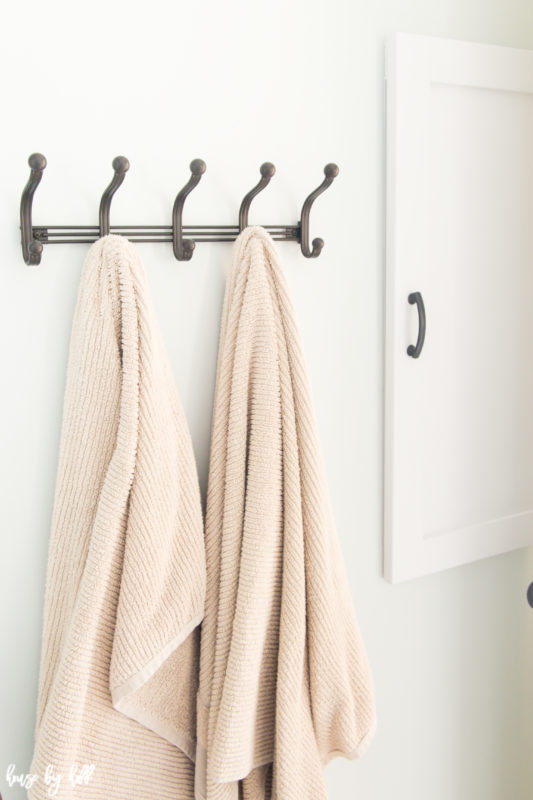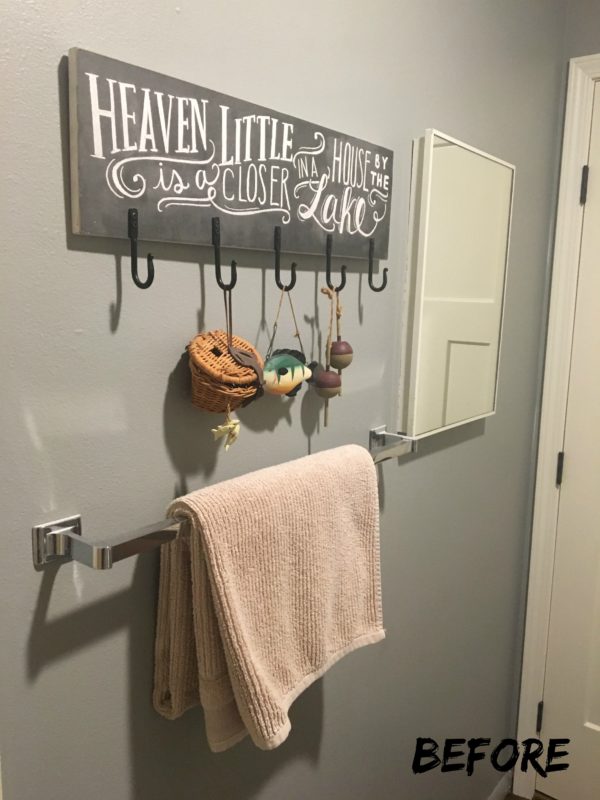 It was very hard for me to photograph this tiny space, but here is a shot of the tiled walls of the shower and the cute hexagon floor tiles.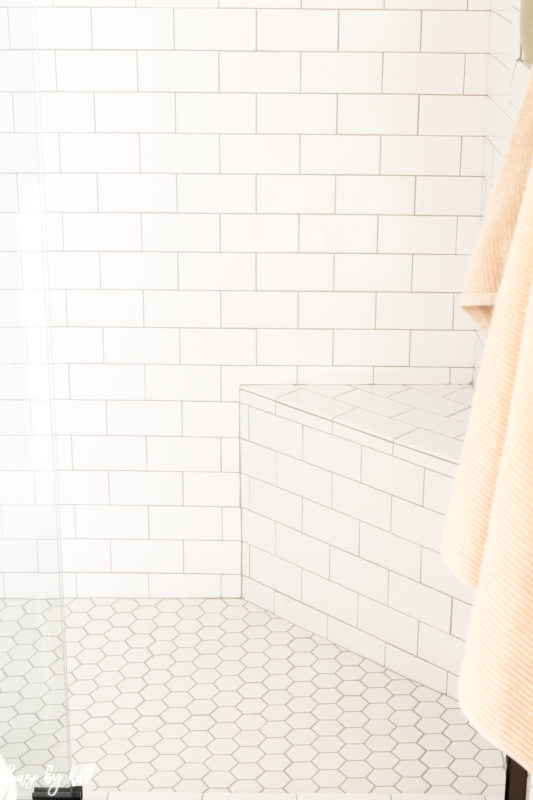 If you love these ideas for how to make a small bathroom look larger, don't forget to pin for later!
For more great renovation tips check out Home Remodeling Ideas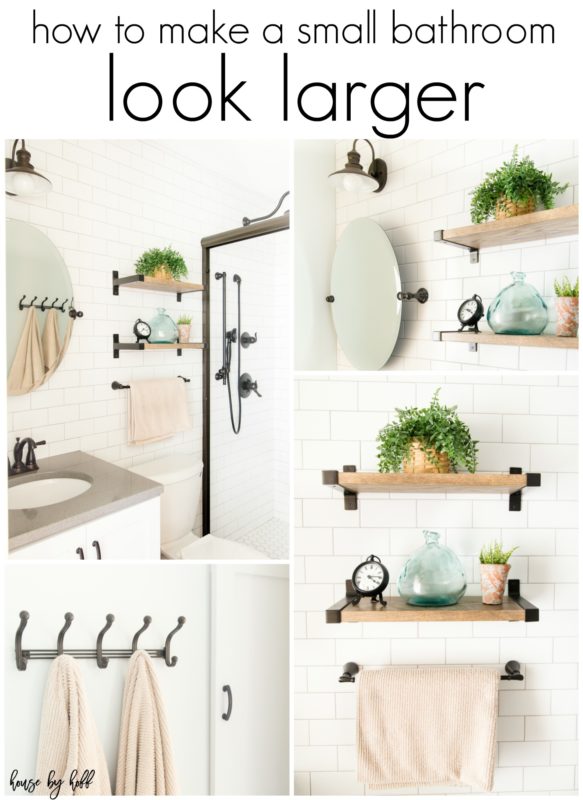 Complete List of Sources:
*Affiliate links are used
Paint:  Sherwin-Williams – Custom Color – 75%  Sea Salt
Subway Tile:  Roca Ice – Matte (Purchased locally at Eagle Tile)
Shower Floor Tile:  Lunzaino – 2″ White Hex (Purchased locally at Eagle Tile)
Grout:  Maipei Grout – Flexcolor CQ – H #27 Silver (Purchased locally at Eagle Tile)
Shower Door:  Basco Semi-Frameless Shower Door  – Oil Rubbed Bronze  (Purchased locally at NEI Glass)
Recessed Medicine Cabinet :  15″ x 31″ Shaker Style, Solid Door (Houzz)
Shelves:  Stair treads from Menard's

~
Have a great day!