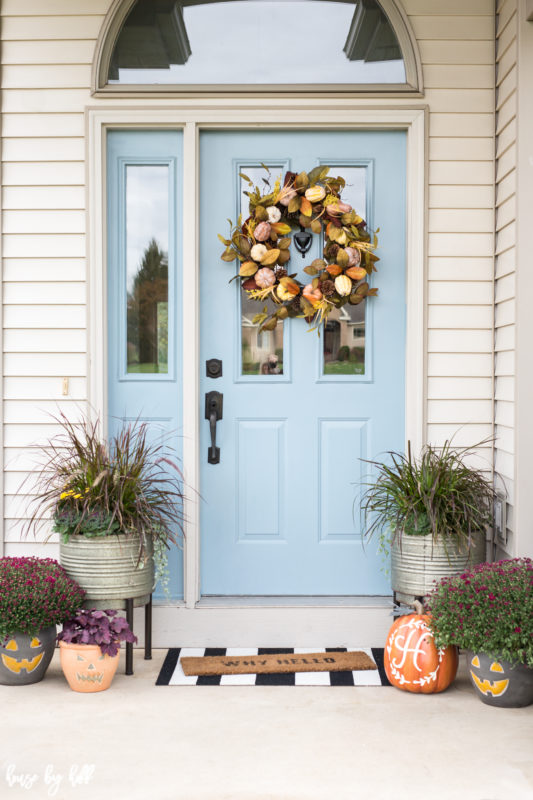 I am so excited to share my fall front porch with you all! I recently spruced up the space for the season with a little help from one of my favorite home decor store: Kirkland's.
Front Porch Fall Ideas
I was really needing a new front door wreath for fall and I fell in love with this pretty one! The bright yellows and subtler orange tones reminded me of Autumn. I knew these warm colors would look great with my blue front door.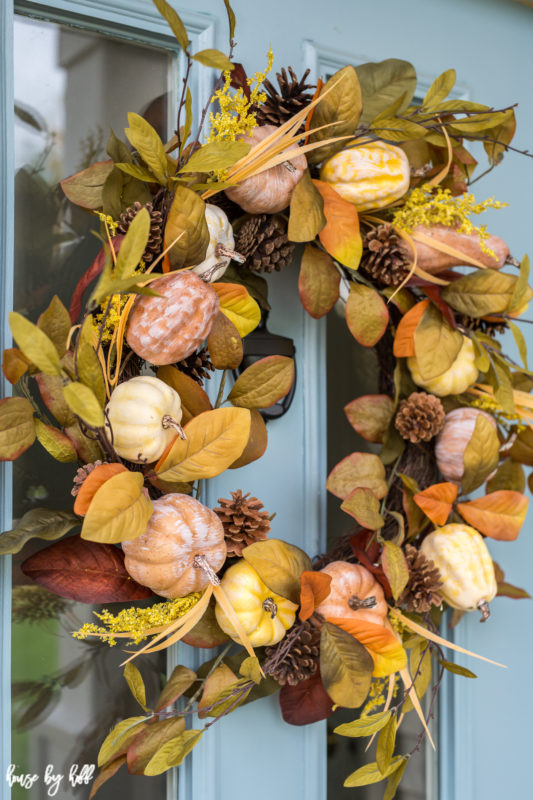 I'm still using my galvanized planters on my stoop. I like that these planters give a little height on each side of the front door. The tall grasses add even more height, which I think my front stoop needs.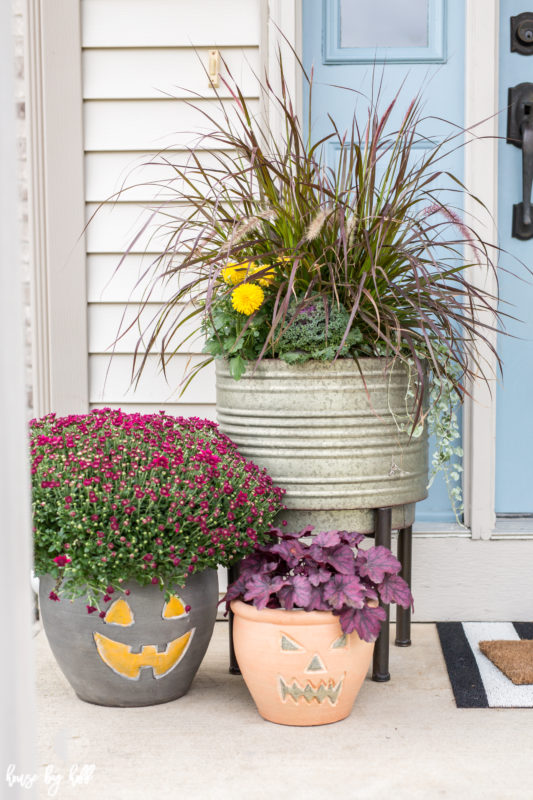 My other fun purchase from Kirkland's was this awesome monogrammed ceramic pumpkin. I liked how big this orange pumpkin was and the galvanized leaves are a great touch!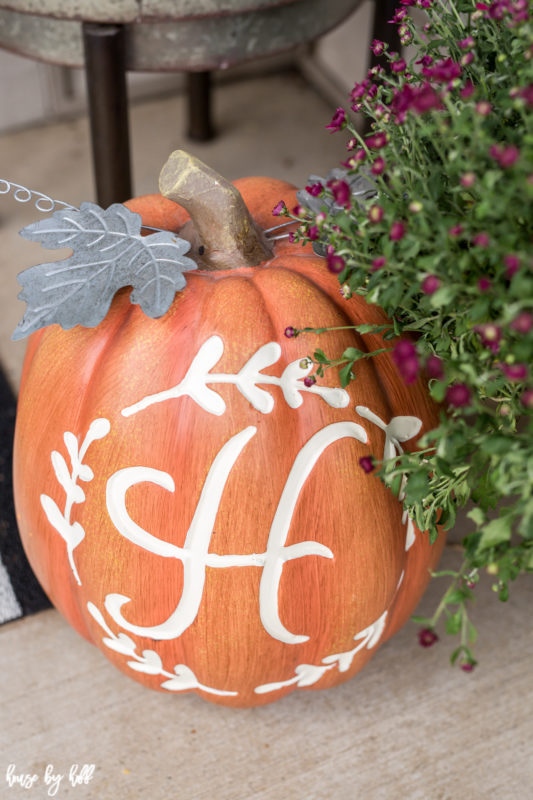 We very recently had new columns built for our front stoop. See the original ones here. I like the chunkier look of these columns, and I was happy to get rid of the 90s-styled columns that were here before. Do you like the color? Or should I go a darker shade of brown? I can't decide. It's so hard when you're trying to make something new work with the existing style and color of the house….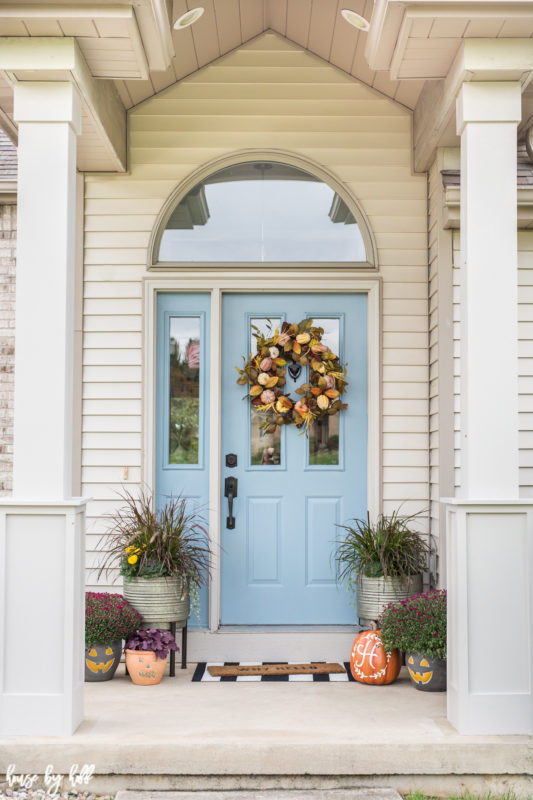 I really, really love this new fall wreath on the front door. The colors are just gorgeous, aren't they?!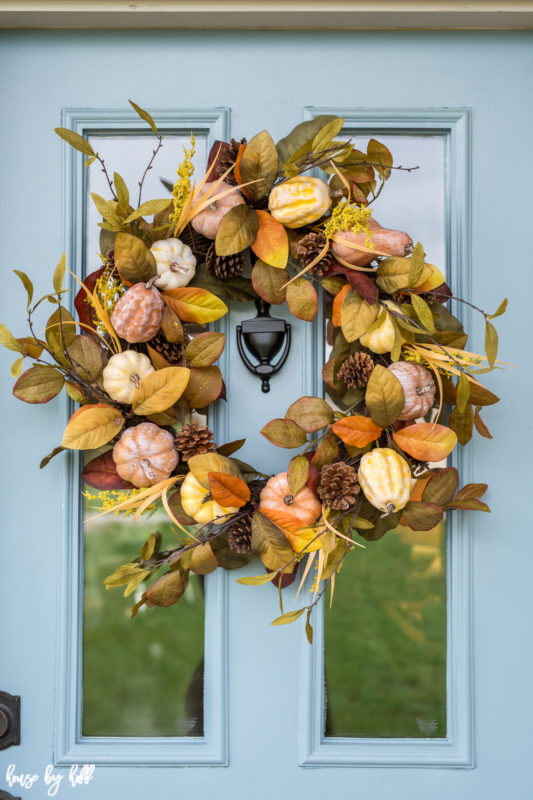 How are you decorating your front porch for fall?
Have a great day!