Hey, hey! It's share my kitchen day! My winter kitchen that is. Which, to be honest isn't that much different than my kitchen any other time of year. I really don't change up my kitchen that frequently, but I took some photos the other day while I was shooting the house, so why not share it in all of it's gray and white kitchen glory? 😉
Gray and white Kitchen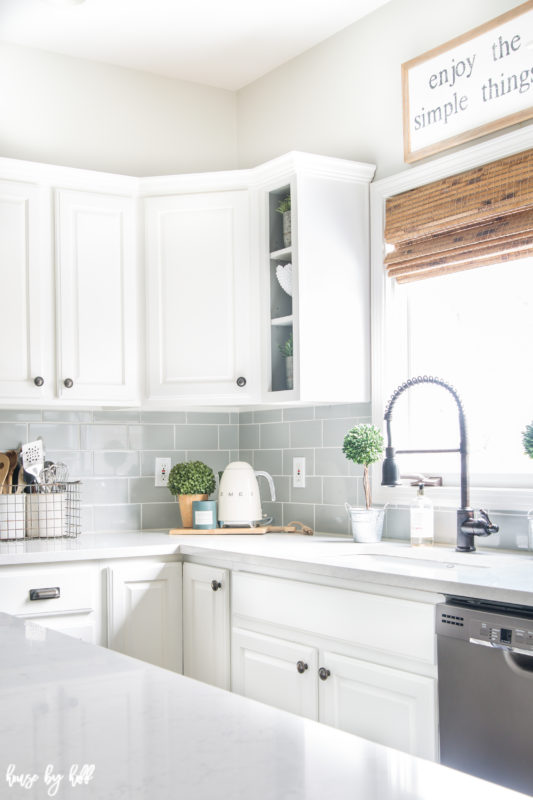 We did a complete kitchen makeover a few years ago, and I really tried to make design choices that I would like for a looong time. Because kitchen remodels are expensive, and I doubt we'll ever do a complete makeover again. I tried to stay really neutral and make safe choices on the finishes. I really think I did a good job. That's me tooting my own horn, by the way.   No, but really, I still like my kitchen a lot…so I must have done something right. 😉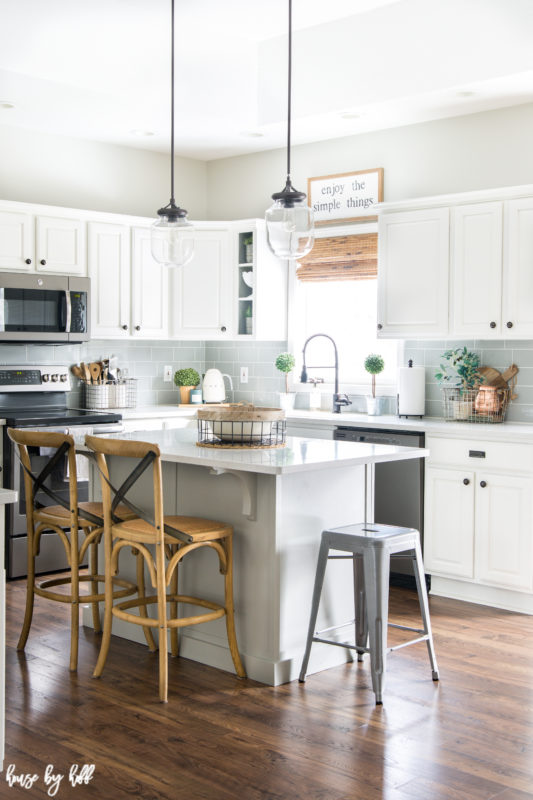 Because I stayed neutral, I fee like there are some simple changes I could make if I wanted to, and it would still all look really good. For example, I've toyed with the idea of painting the kitchen island a different color. I think it would look awesome painted black, or maybe a more trendy dark green or blue. I've also toyed with the idea of switching out the pendants above the island. I'm not saying I'm going to do any of those things, I'm just saying that I think about it from time to time…and it would all still look good…I think.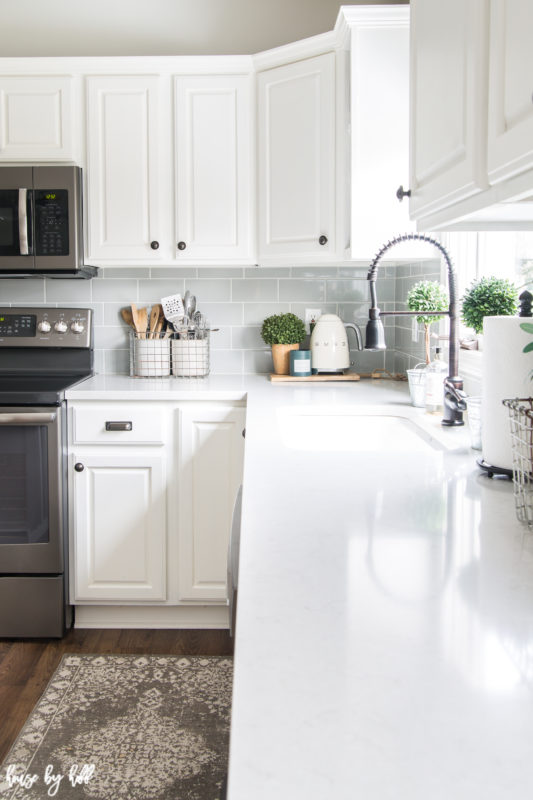 If you follow me on Instagram…and, I'm telling you, you should totally be following me on Instagram, then you know I can't shut up about my little Smeg Electric Kettle. This thing makes me do a little happy dance every time I see it…not sure what that says about me as a person, but it is what it is.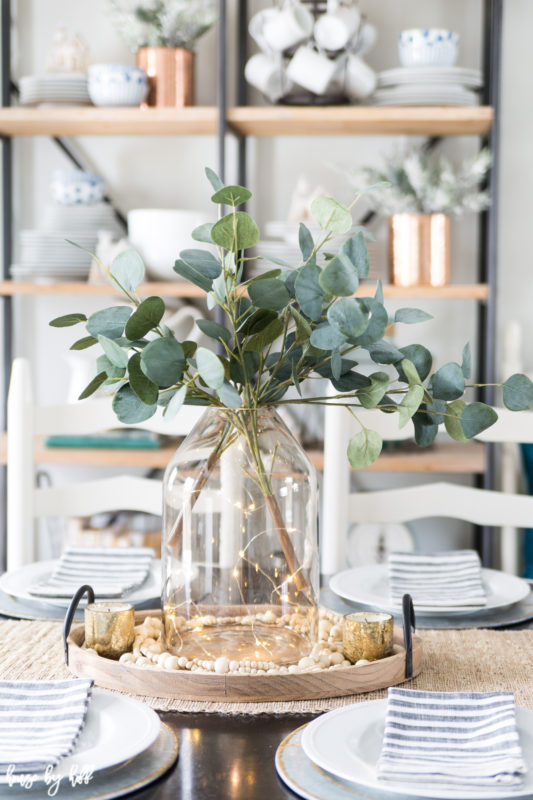 Alright, so our eating area opens up to our kitchen, and I made a super-cute (and super easy) little center piece with a vase (similar one here), some fairy lights, and eucalyptus leaves.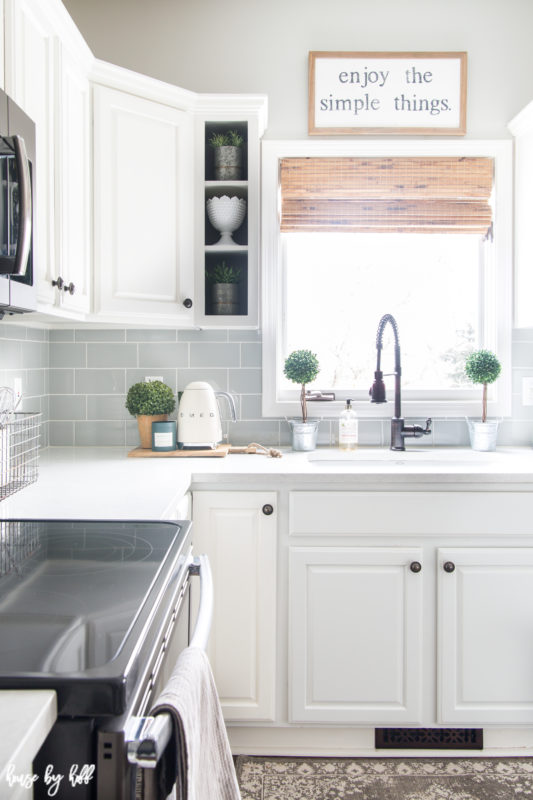 One of my favorite parts of our kitchen is the faucet. I love the statement it makes in here! I also looovvve my little Smeg Kettle. It's just the cutest appliance to keep on the counter!


Have a great day!