I recently decorated my daughter's playroom for the holidays and created a stunning colorful space for her!

Decorating for the holidays is my favorite.  Decorating my daughter's room and playroom is my VERY favorite.  Welcome to the place that we all call our favorite in the house; the playroom!  I'm taking part in a Kids' Christmas Tour today hosted by my fellow Indiana girl and friend, Chelsea from Two Twenty One!  If you're stopping by from Lilypad Cottage, welcome!  I just adore Kelly and her lake house style!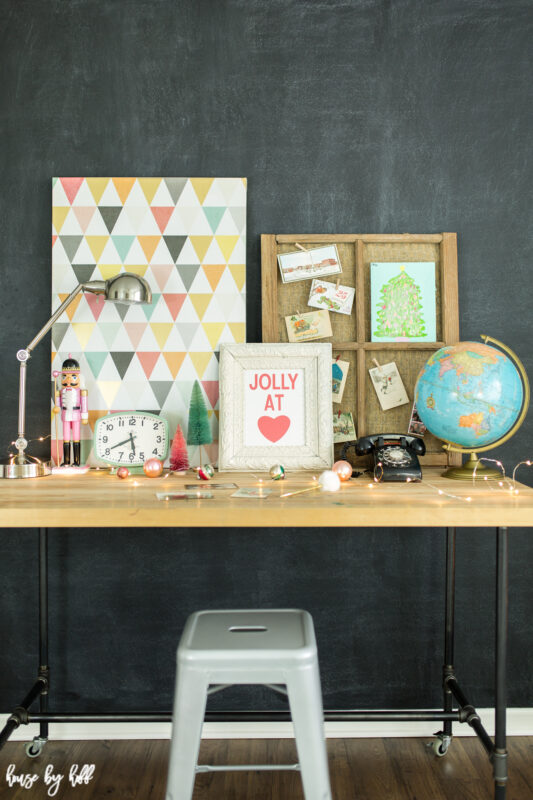 This playroom has changed and evolved over the years, but this DIY Piping Table has been here for quite some time!  I initially built it as a work space for myself, but I really hardly ever use it.  It's definitely my 8-year-old's!  It's so fun to use it as a space to work, and fun to decorate for the holidays!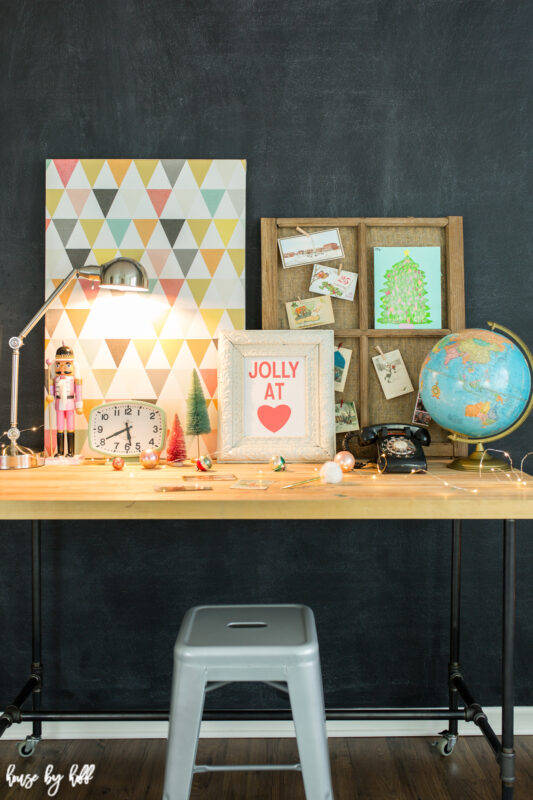 I got the Jolly at Heart Printable over at Jillian Harris's site.  She has the cutest printables for the holidays!  I thought it looked perfect on the desk with the large triangle art and vintage window display board.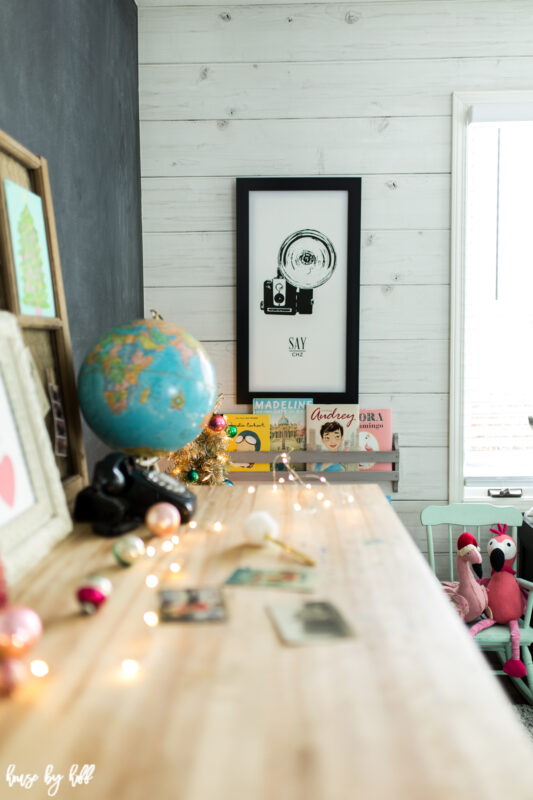 If there is one thing I've learned, it's that fairly lights can make any space look instantly more festive!  I just used a single strand of them across the table to make it all look merry and bright!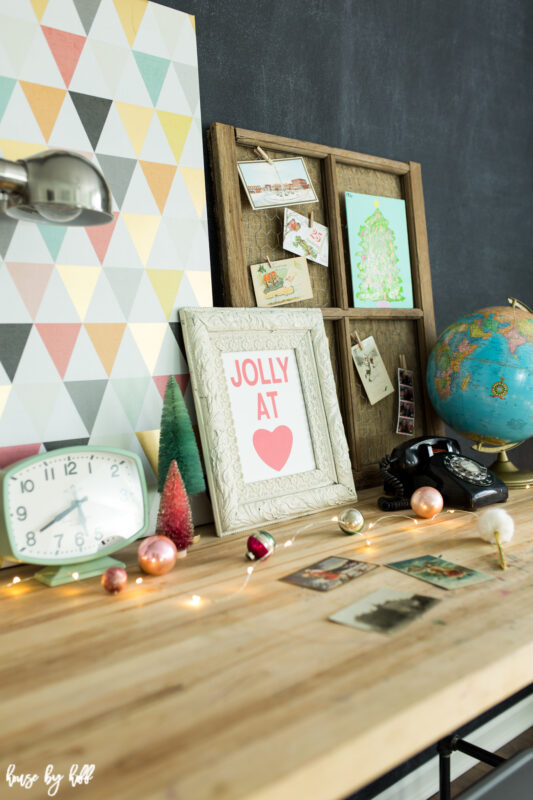 I definitely tried to give the playroom a vintage spin.  The old dial telephone belonged to my uncle, and it's one of the most used "toys" in this room! 😉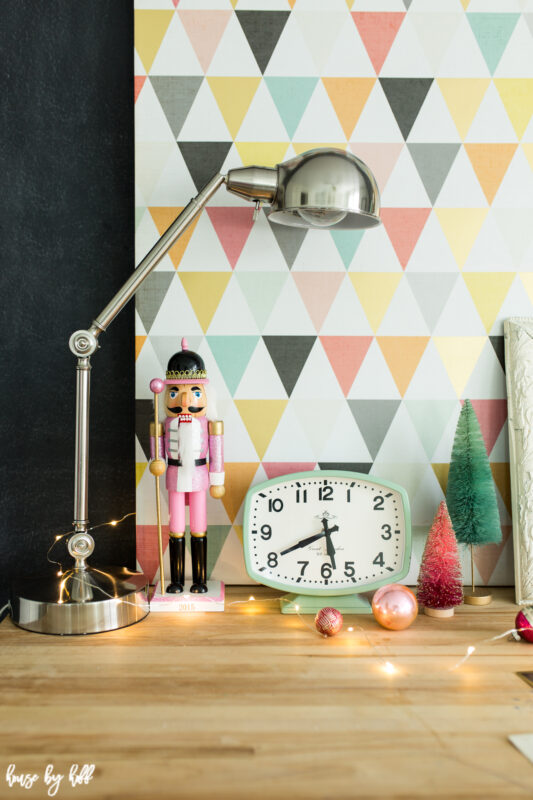 The pink nutcracker is another favorite decoration that comes out year after year!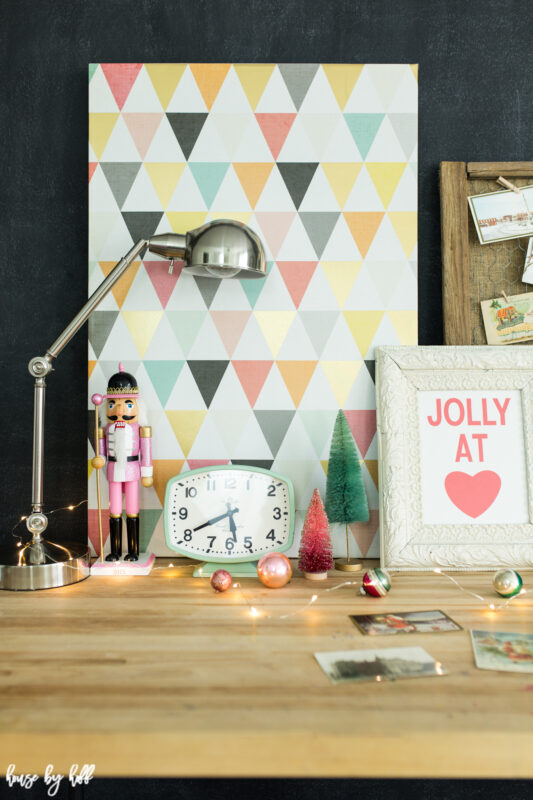 The vintage holiday postcards you see scattered across the table and pinned up on the window display were my grandpa's.  He kept old holiday postcards and Valentine's…and I'm so glad he did!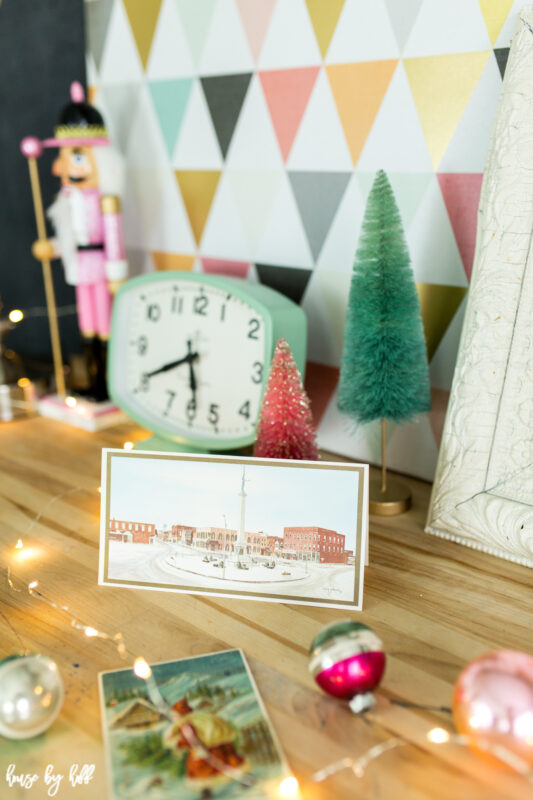 This painting of our city was on one of the old holiday cards.  Isn't it so neat?!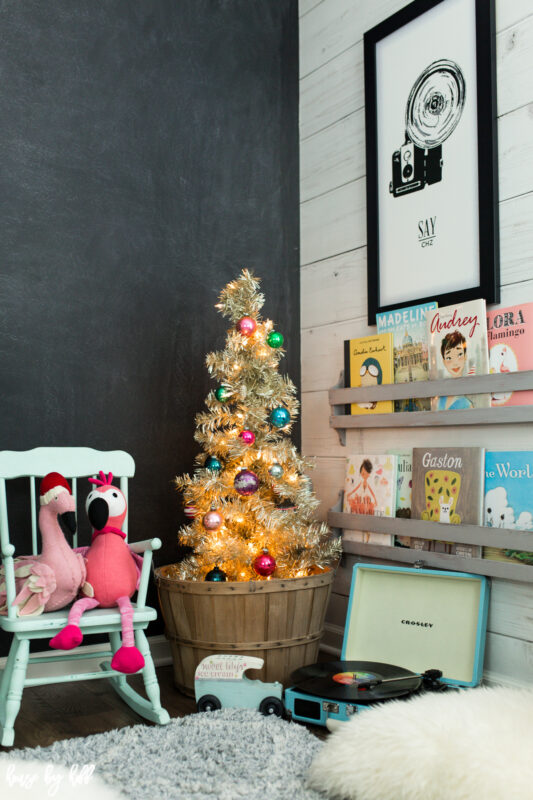 My daughter's little reading corner is the sweetest!  I love seeing her tinsel Christmas tree and all the old vintage ornaments in this spot!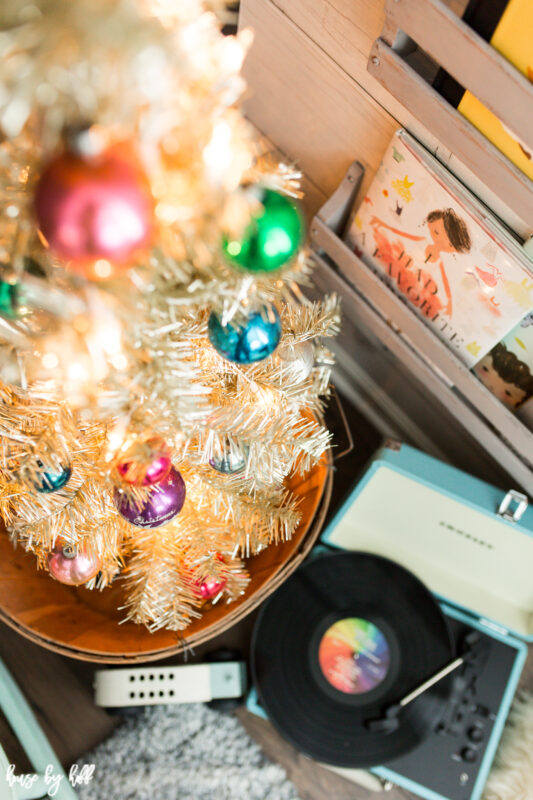 The Crosley Record Player is actually one of her gifts this year, but I carefully unboxed it and set it up for these photos…ha! 😉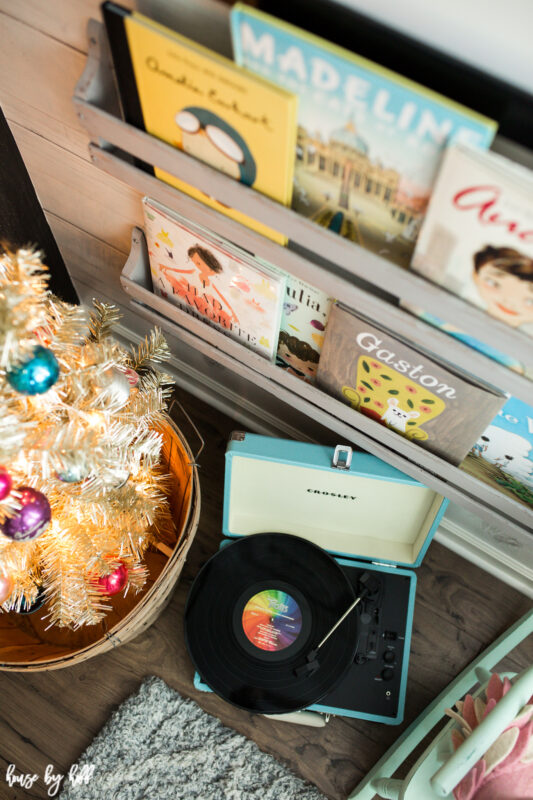 Thank you so much for stopping by our playroom today!  It's the hap, hap, happiest spot in our house!!!


If you enjoyed our holiday playroom, you may also enjoy my Ultimate Gift Guide for Girls!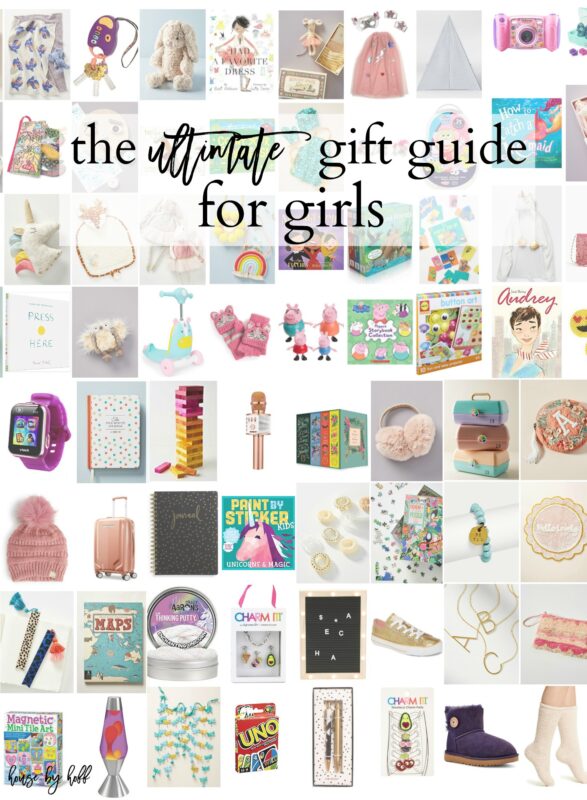 Be sure to check out all the darling kids' spaces for the holidays!  Next stop is The Organized Mama.  Find the whole lineup below:
Two Twenty One / Modern Glam / DIY Decor Mom / At Charlotte's House

The Lily Pad Cottage / House by Hoff / Organized Mama / Kaleidoscope Living

C.R.A.F.T. / Lemon Thistle / Kate Decorates / Love and Renovations / Inspiration for Moms

Have a great day!