Things are chugging right along in our Girl's Bedroom Refresh!  We've been working our tails off to complete this fun and adorable room for our girl!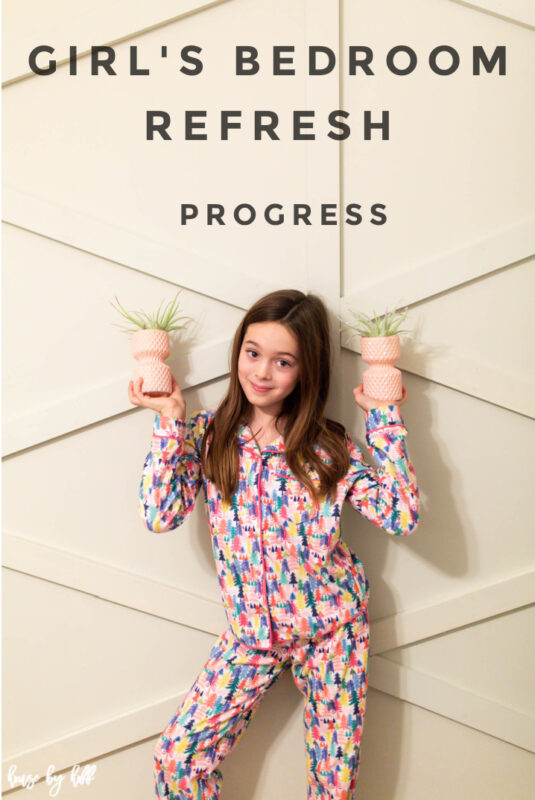 Here's what we've been up to: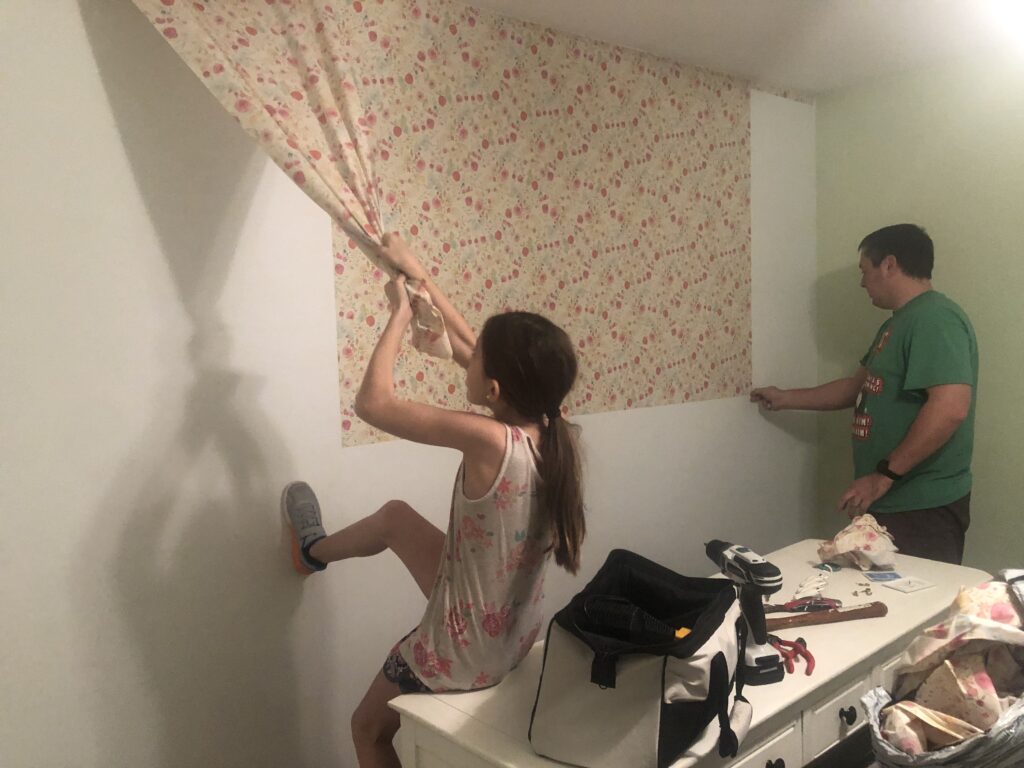 Good bye floral wallpaper!  Thank goodness this was peel and stick!  It was so easy to take down!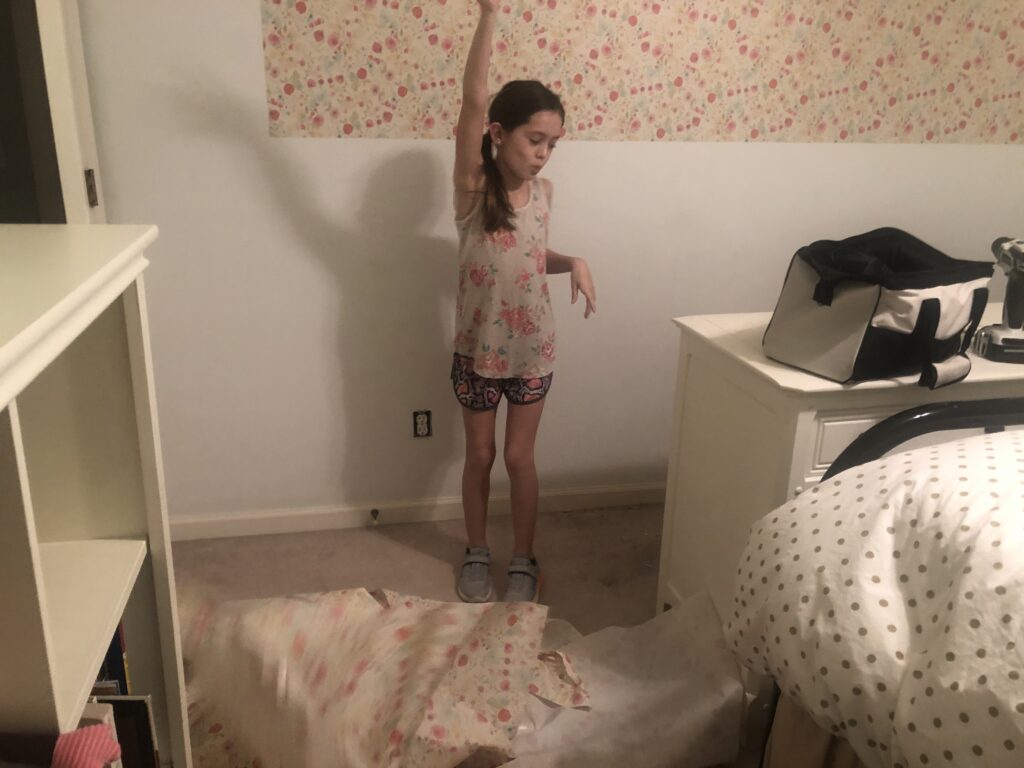 Once the room was cleared, and the wallpaper was down, we began painting the green walls.  Miss L. wanted a "light gray," so we're going with he same color we've used in most of the rest of our house, "Vapor Trails" by Benjamin Moore.  Maybe it's boring, but I really like sticking to a very limited color palette in the house!  I was very relieved that she picked this color rather than bright pink or something…ha!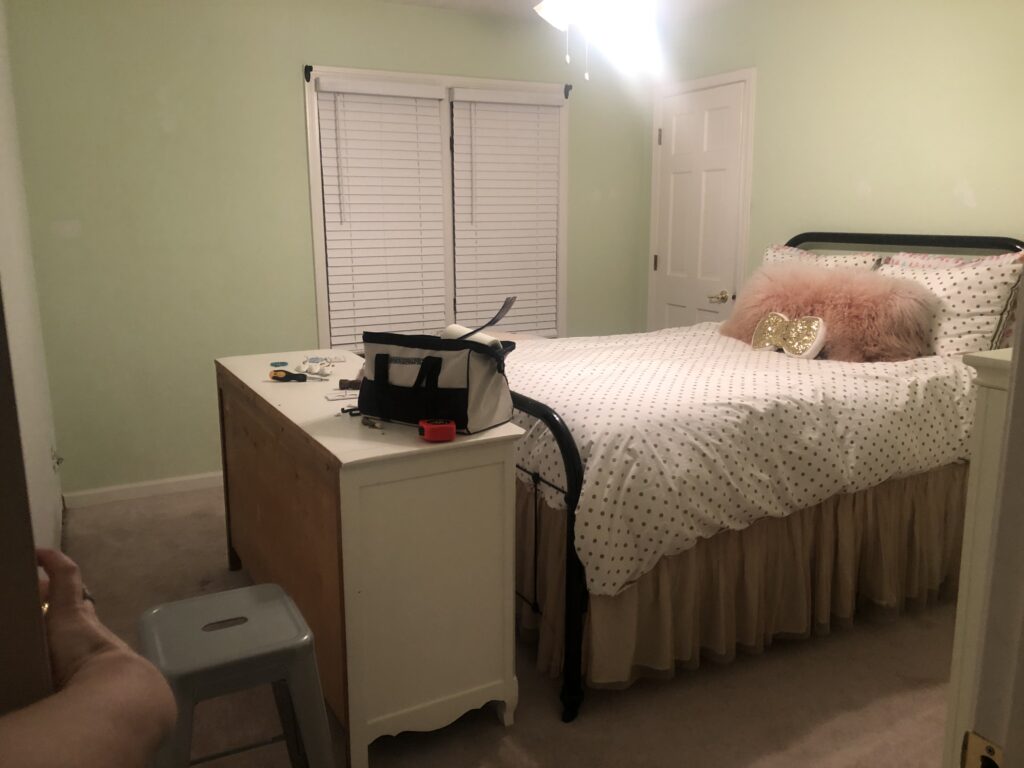 I realized that I never snapped a photo of us painting, but go ahead and take our word, that the green is now gone, and the gray is up!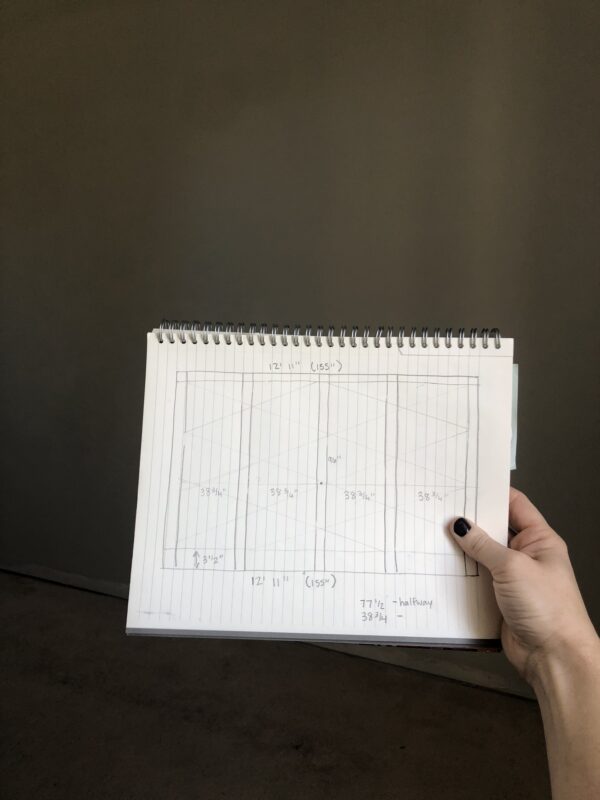 You may remember, that we planned an ambitious DIY gray paneled accent wall.  It took some figuring, and a lot of trial and error, but I am happy to report that we are almost finished with it!  I will be writing a full tutorial on our accent wall for next week's post, but here is a little sneak peak for you: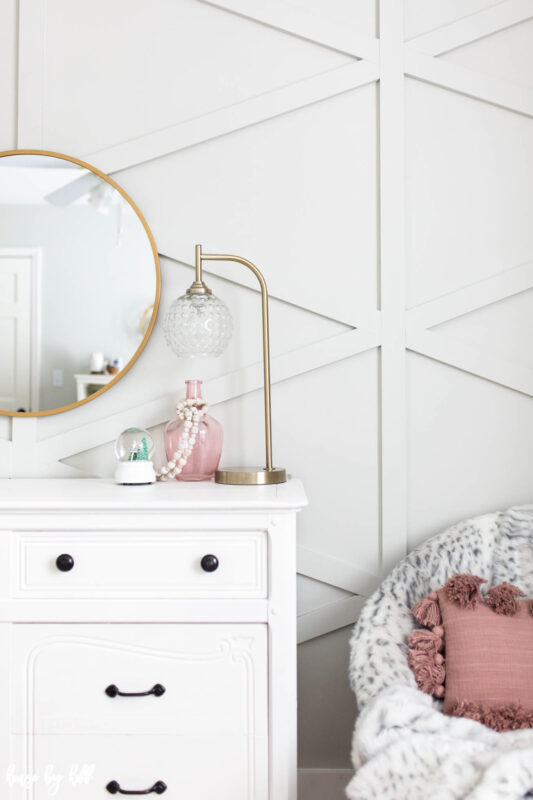 As a reminder, here is the plan for the room.  I am so excited to finish it, and take lots of cute pics of my girl in her new room!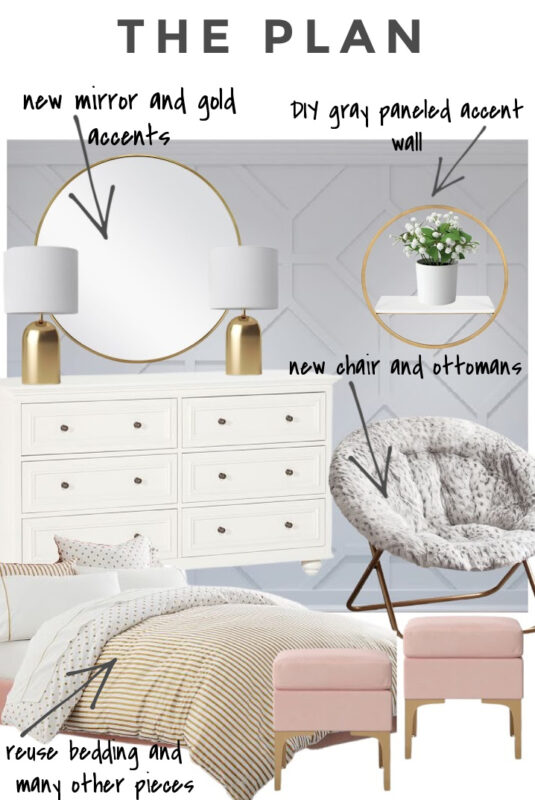 I'm not the only one refreshing my space this January!  Check out all the ladies who are participating in the New Year, New Room Refresh Challenge!  Special thanks to Stephanie for organizing and hosting!  It sure had gotten me motivated to keep up a good pace as we transform Miss L's space!
Casa Watkins Living // Up To Date Interiors // House by Hoff // Our Fifth House // Jeweled Interiors // Blue I Style // Domicile 37 // Delineate your Dwelling