My husband and daughter are convinced that we've seen the last of the snow here in Indiana, but I am not as sure.  It seems like we always get one more blast of winter in March, but I'm keeping my fingers crossed that they are right!  With the hopes of springtime on the horizon, I've finally gotten all of my last little winter touches put away, and have a very clean and simple spring living room to share with you today,  Thank you to my friend, Krista for hosting the Seasonal Simplicity Spring Mantel and Vignette hop today!  See the entire lineup at the bottom of this post.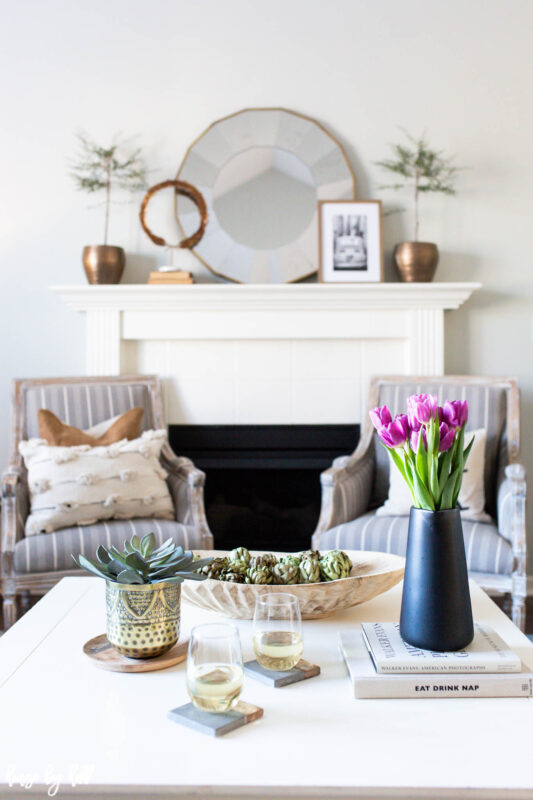 My living room, mantel, and entire house really, are pretty seasonally neutral in decor and colors.  It's fun to add a little punch of color and spring with a little black pitcher and some tulips!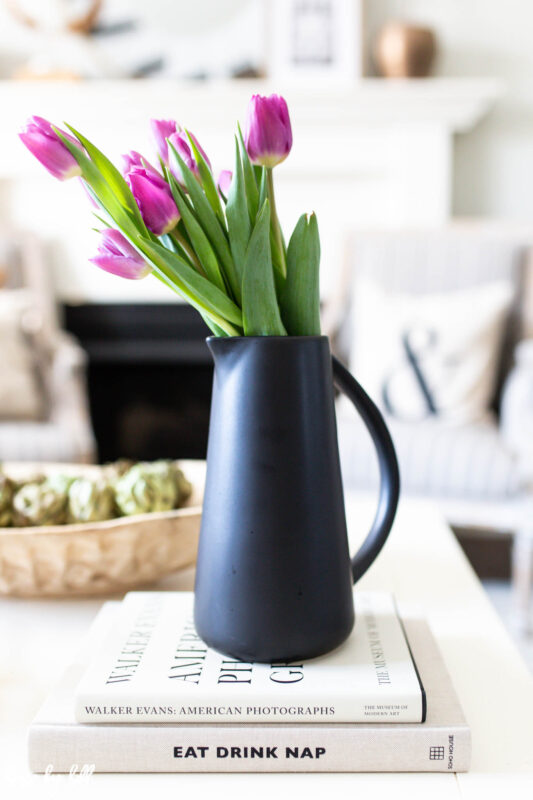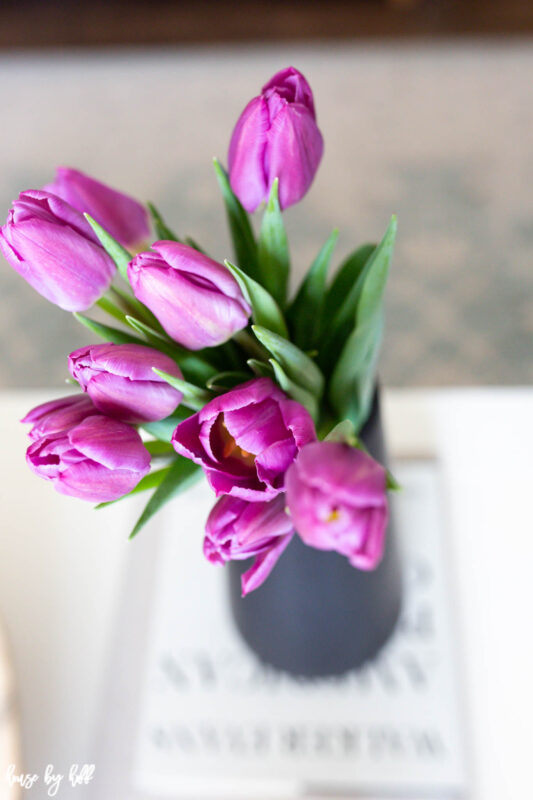 I've also been adding little canisters with faux greenery around the house to bring in the spring vibe!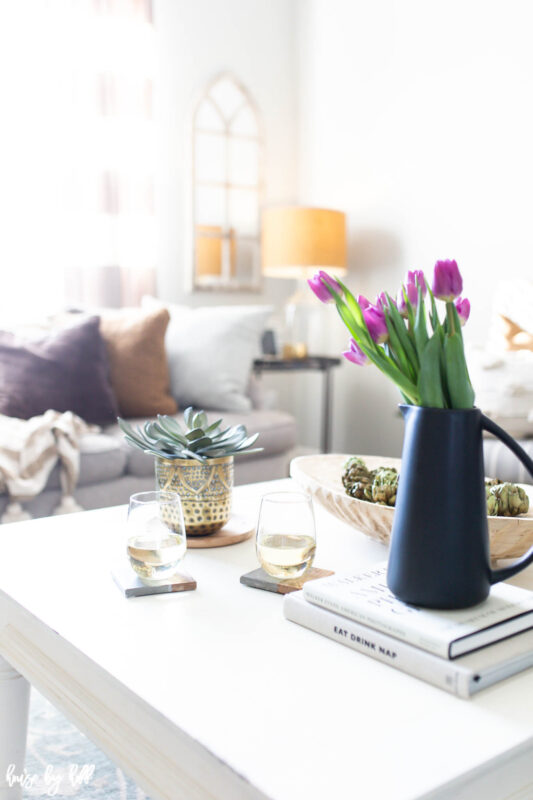 I got this gorgeous coffee table book, Walker Evans: American Photographs for Christmas, and I've loved having it out in the living room.  It's fun to page through it for inspiration and to get a peek of American History.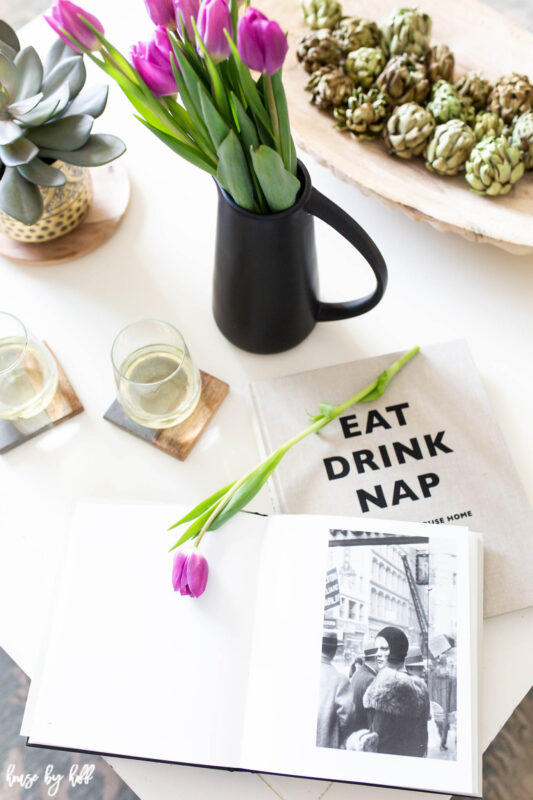 Our mantel is also quite simple for spring.  Just a couple of Faux Time Topiaries, and some fun accessories.  That's it. 😉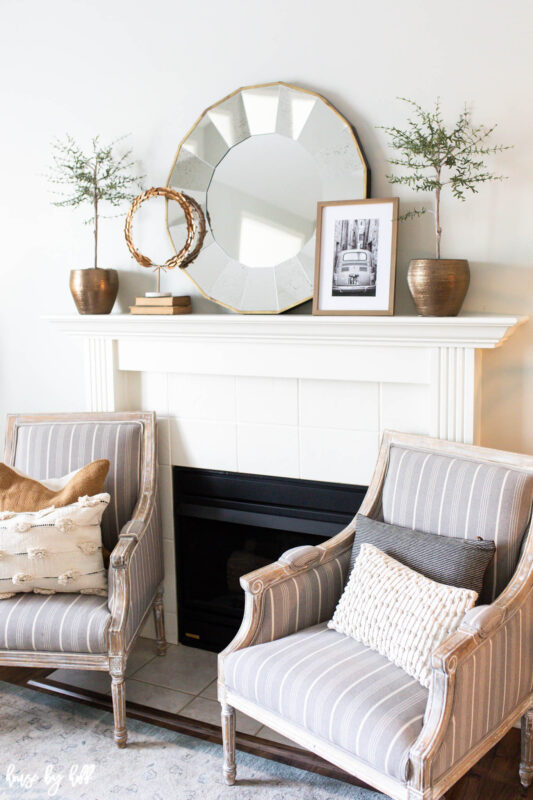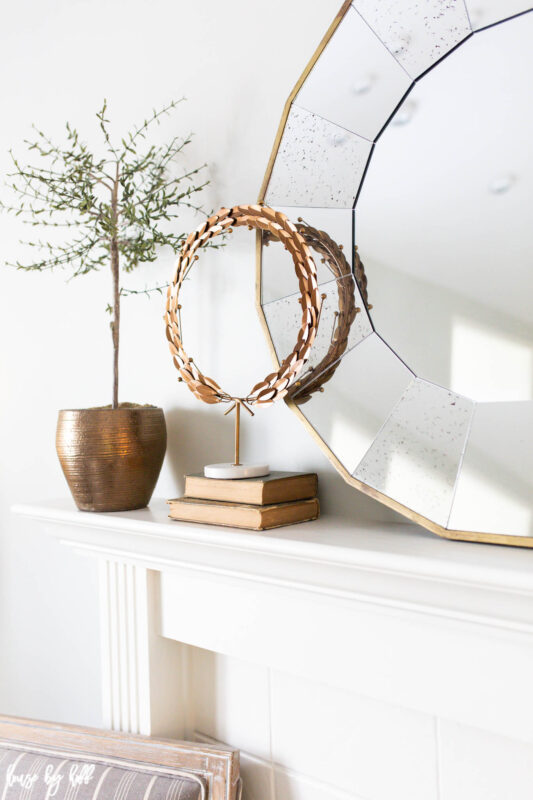 I recently had some of my favorite travel photography printed and framed.  This little guy is a shot I took in Orvieto, Italy back in 2018.  Why don't I find cute little Fiats parked in darling alleyways where I live?!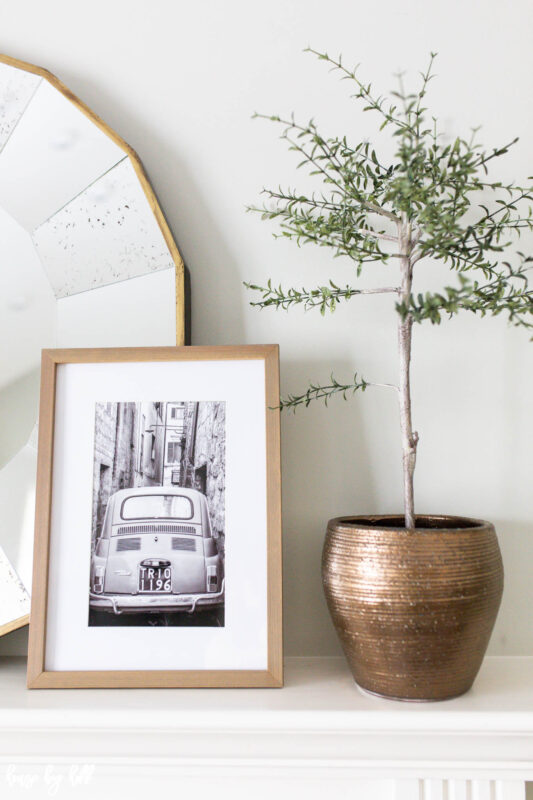 Sweet tulips, beautiful photography, and some wine…that's how I'm doing spring!  How about you?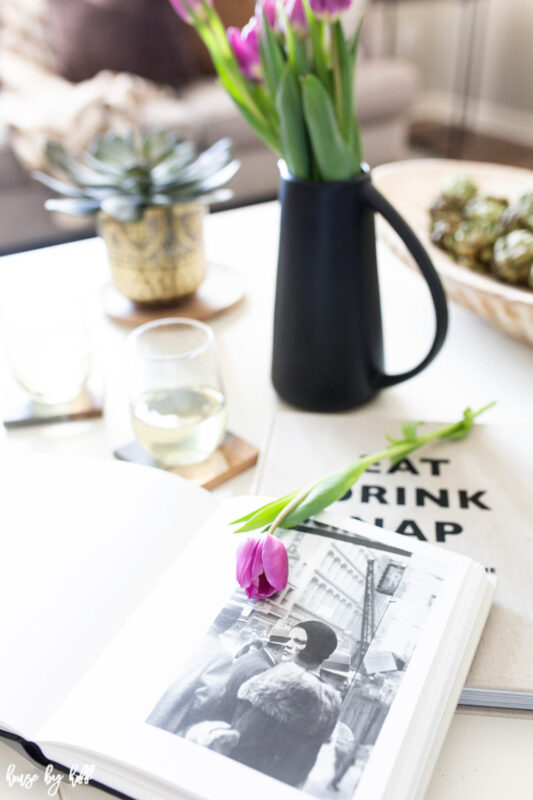 Be sure to check out the entire day's lineup below!  xo

This week I'm joining some of my talented blogging friends for the Spring Seasonal Simplicity Series! We're all sharing some inspiring mantel decorating ideas with you! You can see each mantel in more detail by clicking on the links below each image.