This owl costume is super cute and very easy to make!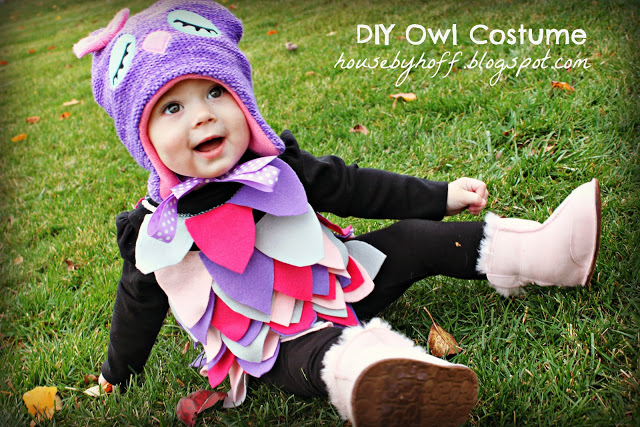 Can you believe that Halloween is already right around the corner? Crazy! When I was pregnant with Miss L last year at this time, I was already thinking about what Babygirl would be for Halloween. Owls seem to be her thing, (that would be her mom's doing), and when I saw this cute and easy toddler owl costume idea on Pinterest, it was a done deal. Click here for the tutorial.
I am tweaking the idea just a bit. Miss L will be wearing a DIY owl hat instead of the sunglasses, and I'll be adding some leggings. Indiana usually isn't toasty at the end of October. I also want to figure out a way to bring in a little *bling*!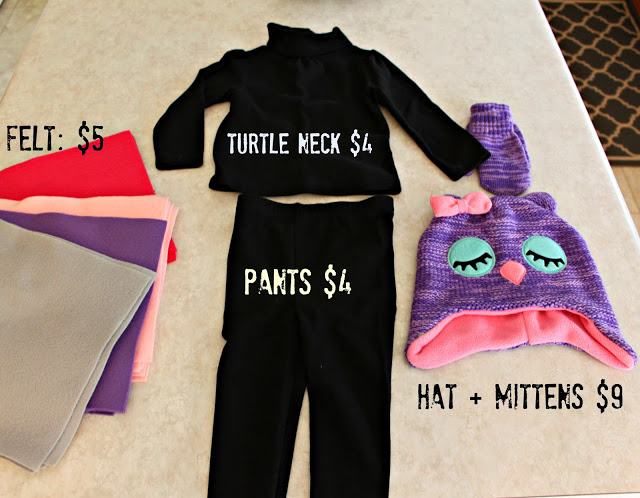 I've managed to snag all of the items for $22. Not bad considering that we can use the hat and mittens all winter and reuse the leggings (if I haven't blinged them out too much).
Here is how the costume turned out: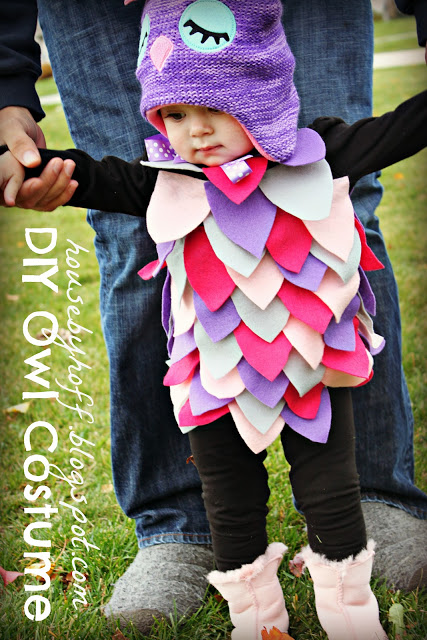 I ended up using some sequins around the collar of the costume, which you actually can't see very well in the pictures.  Then I sewed some purple polka dotted ribbon into the lining of the hat so that Miss L. couldn't tear off her hat, which she would totally do.
 The owl's feathers were hot glue gunned to the to the turtle neck so I didn't have to sew! . I also hot glued the sequined detailing around her collar.
Now we are ready for the pumpkin patch! Weekend O' Pumpkin Fun!