The master bath is coming right along!
Now that we're over the hump of painting the woodwork, everything else seems to be taking shape.
Click here
to see our bathroom "before".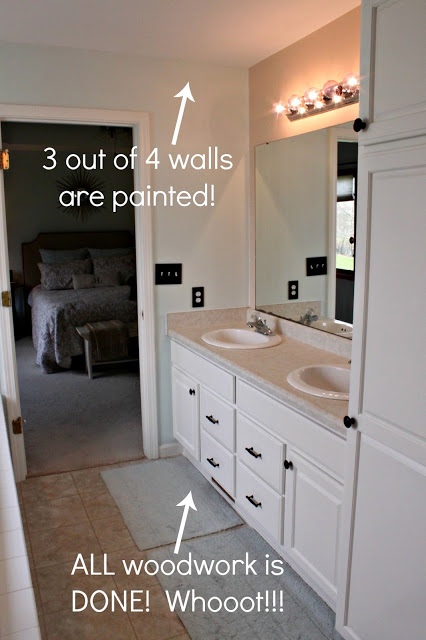 (I can't paint that 4th wall until the new light fixture is delivered.)
Click here
to see how we prepped our woodwork for paint.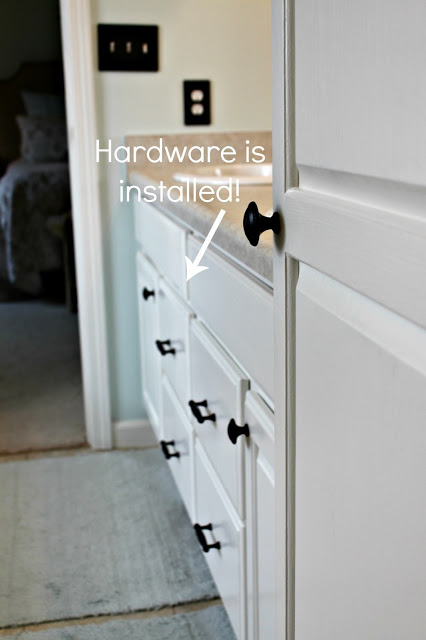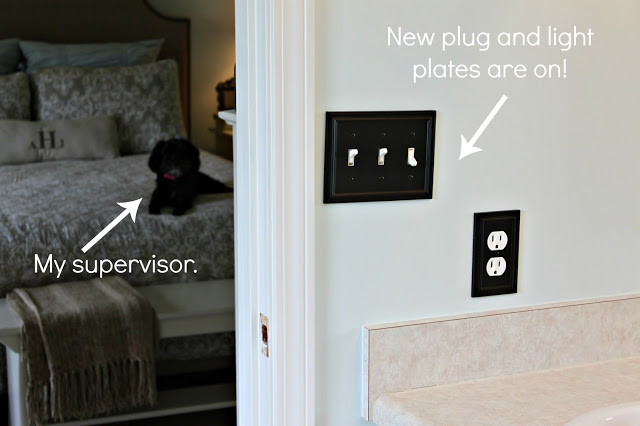 My supervisor is 10 lbs. and very strict about staying on schedule. She watches me like a hawk.
I had a free afternoon and a Target gift card burning a whole in my diaper bag…I may have bought a few new accessories for the bathroom.
This is my second bathroom that I've redone in my day (we did a complete overhaul of our bathroom in our old house). Choosing the hardware can be a tough choice. For me, it was pretty simple this time. We have white trim and cabinets and a very light-colored countertop, so I knew that I would need to bring in some contrast with my hardware.
I decided on an oil-rubbed bronze finish. I have used these exact same knobs, from Home Depot, on a few of my repainted dressers. Since both of the dressers in our bedroom have these knobs, it was an easy choice to use them again. Using the same hardware in these two rooms helps achieve a seamless flow from one room to the next.
Here is a quick round-up on the fixtures and hardware I've chosen: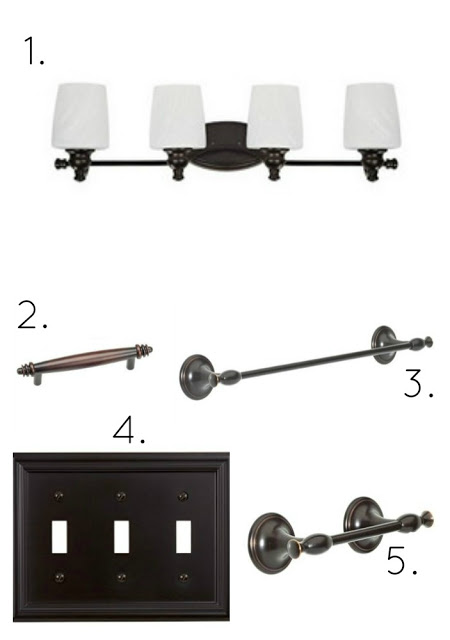 Sources:
Although there is more to do (wall to paint, light to install, a mirror to trim, etc), it feels like we're getting there!
Have a great day! 🙂