My friend, Annette, throws the most amazing showers for people! She really should start a blog of her own, but then I wouldn't be able to steal her pictures and use them on mine anymore! 🙂
Her latest shower was for her cousin's future wife.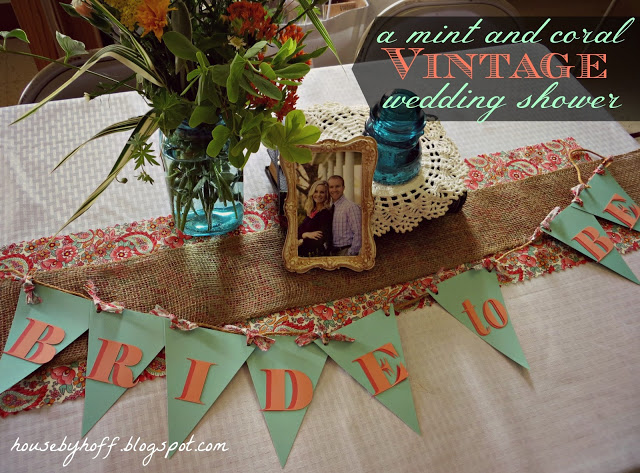 Annette, along with her mother and aunt, took the vintage coral and mint theme and ran with it! The bride has also chosen these colors and theme for her wedding!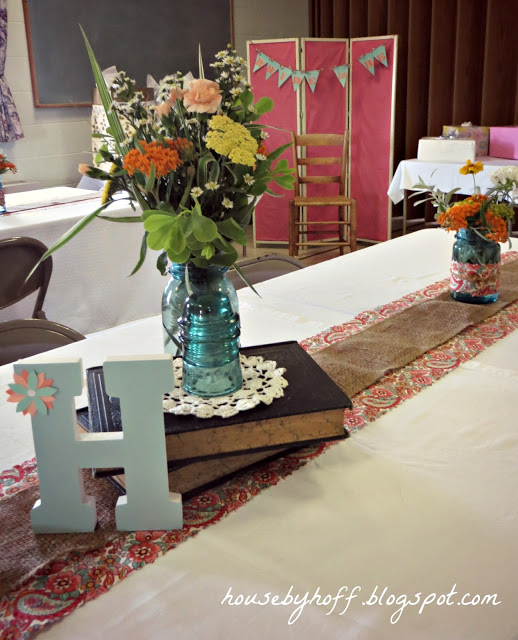 Annette used her grandmother's old encyclopedias, doilies, and vintage blue mason jars. They used flowers from their own gardens and combined them with some lamb's ear and carnations from a florist.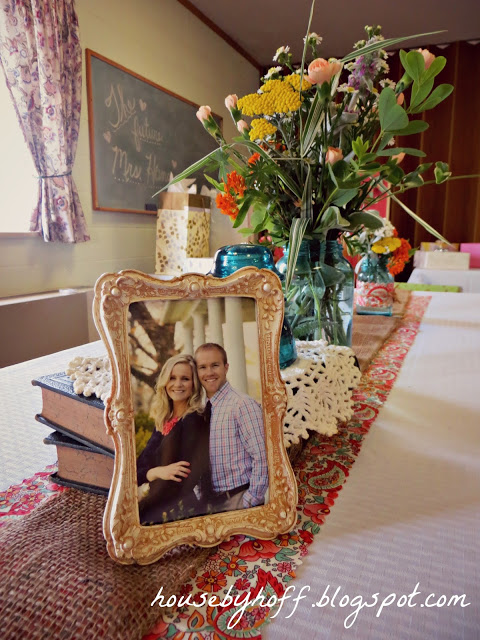 The vintage gold frames were purchased at an auction. They found the fabric for these cute runners at Wal-Mart!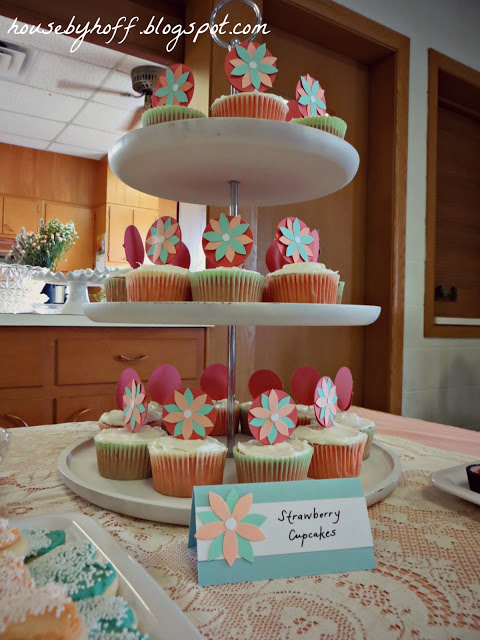 A party isn't a party without cupcake toppers! Annette and her mother used a flower punch to make these cute toppers and food card labels.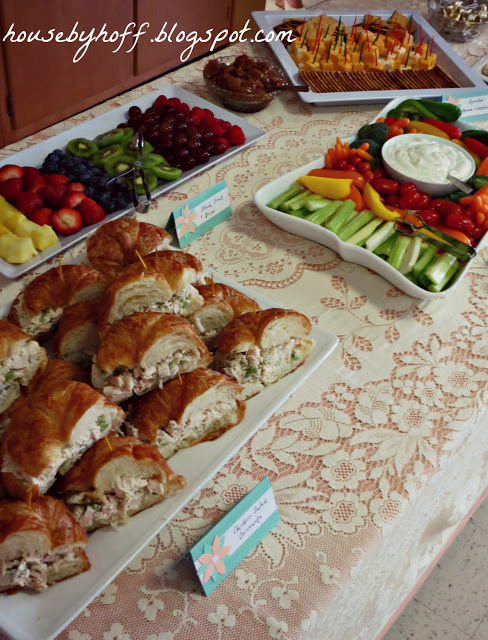 This lacy vintage tablecloth is gorgeous, isn't it? The perfect touch for the food table!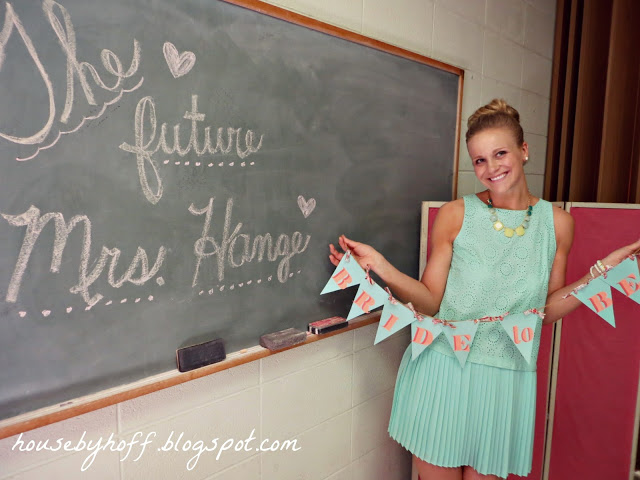 The cute bride-to-be with a handmade banner made by Annette! She used scraps of the Wal-Mart fabric to tie these pennants to the twine!
You can see more of Annette's work
here
!
Have a great day! 🙂