I had a lot of fun decorating my home for Christmas this year and wanted to share it with you!
Do you love getting to peek into the homes of fabulous bloggers as much as I do? It's totally not creepy to look into other people's houses if they're inviting you in, right? 😉
Today I'm sharing my gorgeous holiday dining area and kitchen in Part1 of my holiday home tour!
A big thanks to Carrie, from Lovely Etc. for inviting me to take part in the "A Very Merry Christmas Home Tour" this year!
My "eating area", as I call it, is an evolving space in our home. I've recently added a jute rug and some statement industrial chairs, and I love the character these items have brought to this area.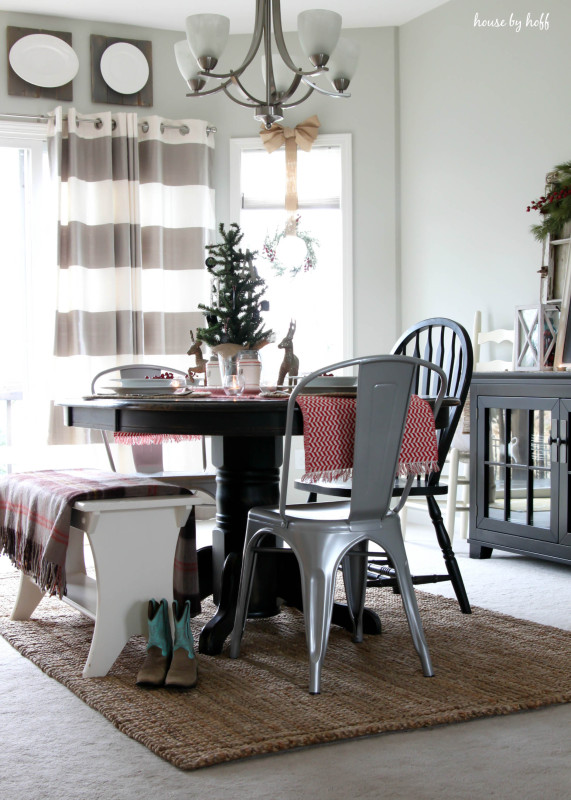 Decorating the wood tabletop is always so much fun! I grabbed a lot of new dramatic accessories, including the table runner and the little faux Christmas tree, at Target this year to create an eclectic holiday table.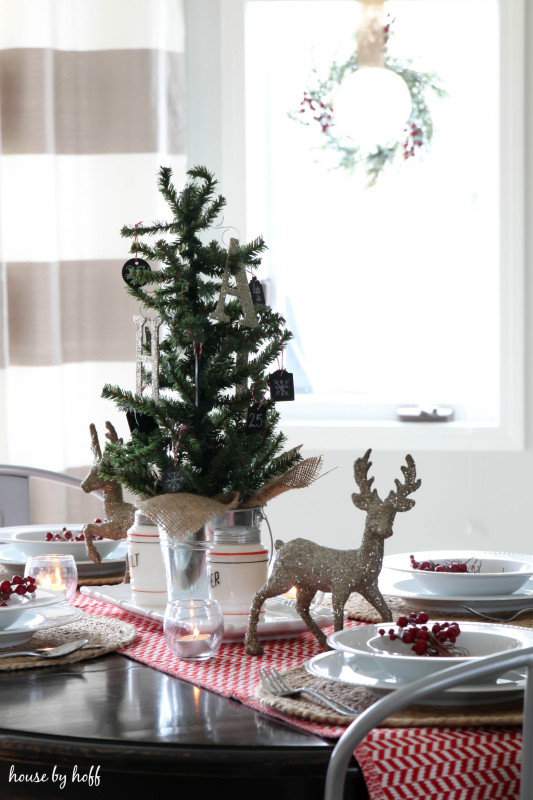 Using sparkly stocking charms to create a fun monogram Christmas tree with all of our initials makes this centerpiece personal and unique. I also made some chalkboard tag Christmas ornaments with fun holiday sketches and messages.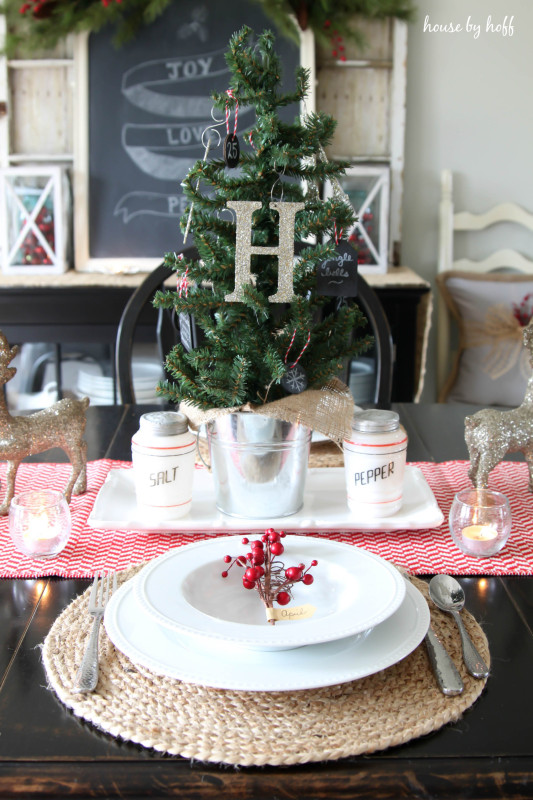 So I wanted to be creative with the place settings, so I used a sprig of eye catching red berries labeled with each of our names. I like the pop of color and natural element that it adds to the table.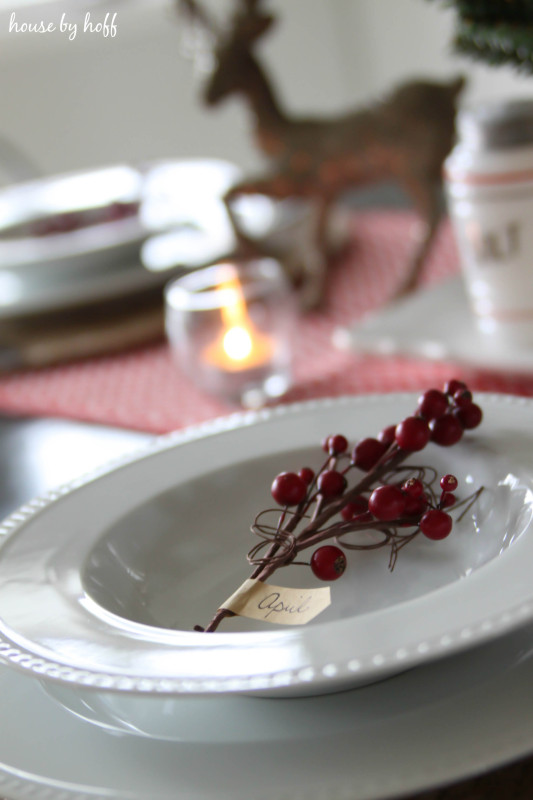 If loving a sparkly reindeer is wrong, then I don't want to be right. You'll find these everywhere in my holiday decor this year!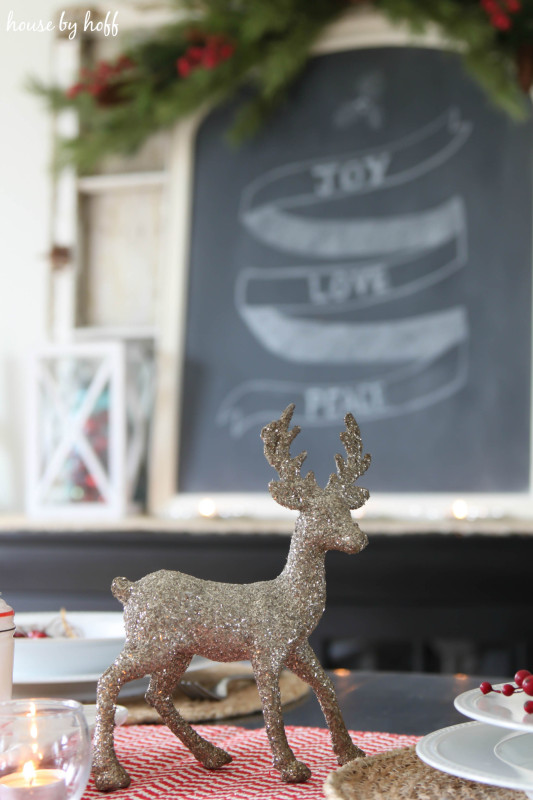 Our house has a pretty open floor plan. It can be challenging to decorate, but when it all comes together, it's so satisfying! 😉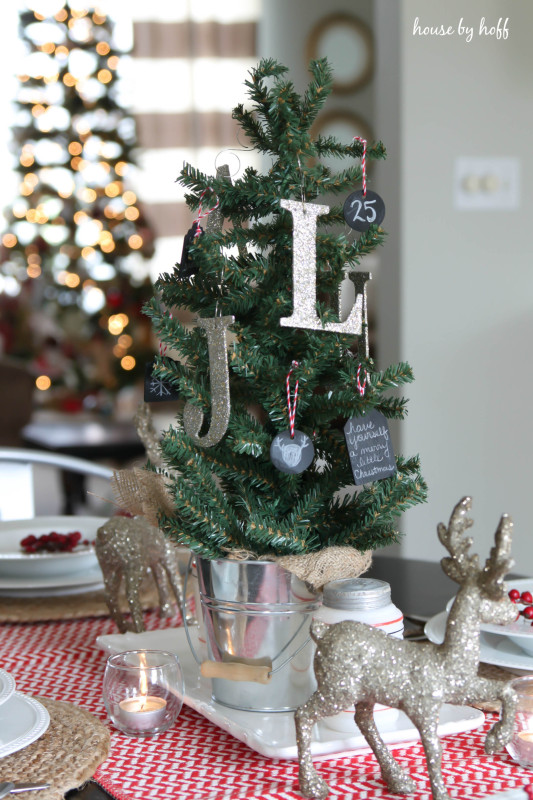 In a last minute move, I switched it up in our eating area by moving a bench from the foot of our bed to the dinging room table. I am in love with the seating in this homey space right now. I love a perfectly put together "mishmash" of seating…does that even make sense??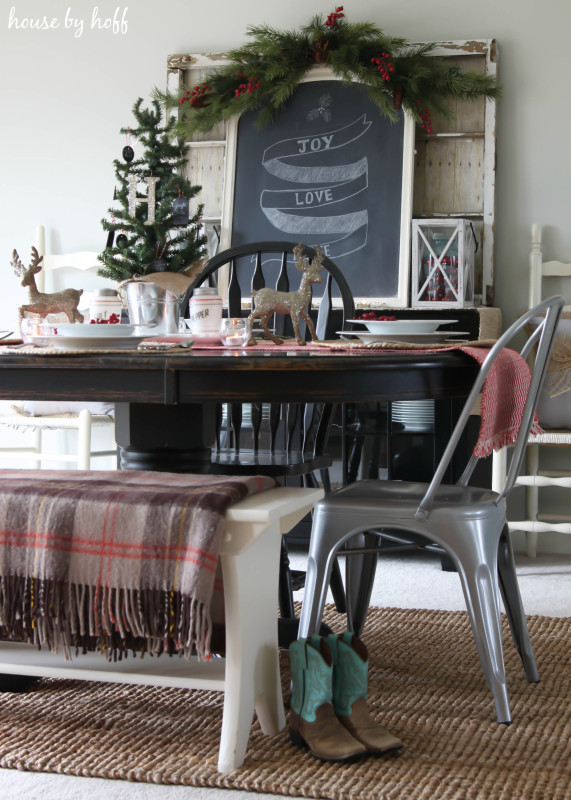 Our kitchen is looking festive and holiday-ready too! Vintage Santa Christmas accessories mixed with some pops of red make the kitchen bright and cheerful.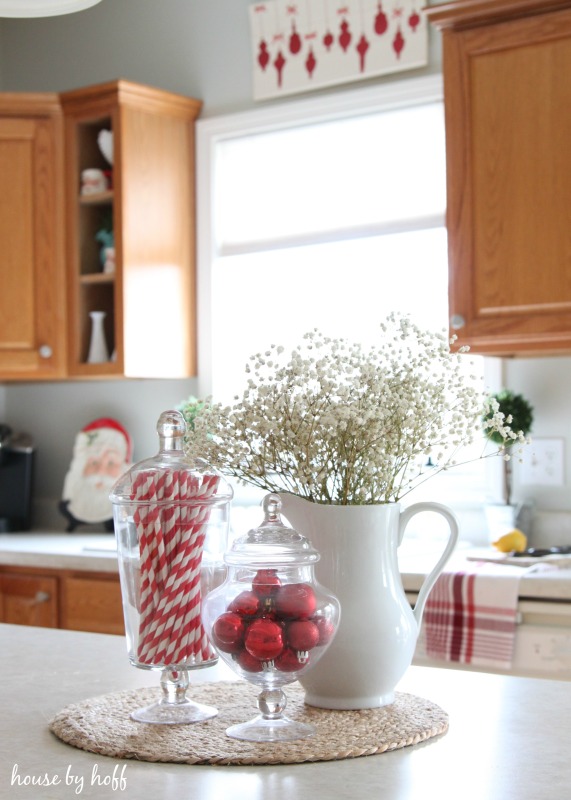 To see my daughter's room all decked out for Christmas, click here.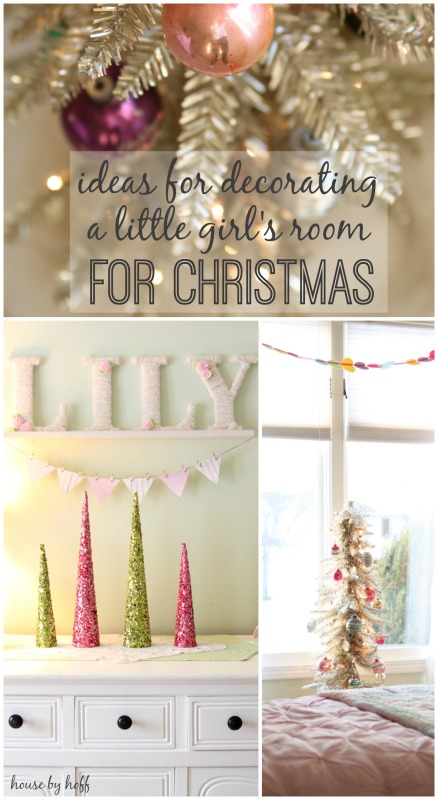 Thanks so much for taking Part 1 of my home tour today! I'll be back next week with Part 2! 😉
Don't stop here! There are lots of home tours going on in the "A Very Merry Christmas Home Tour" today! Check out the awesome homes below!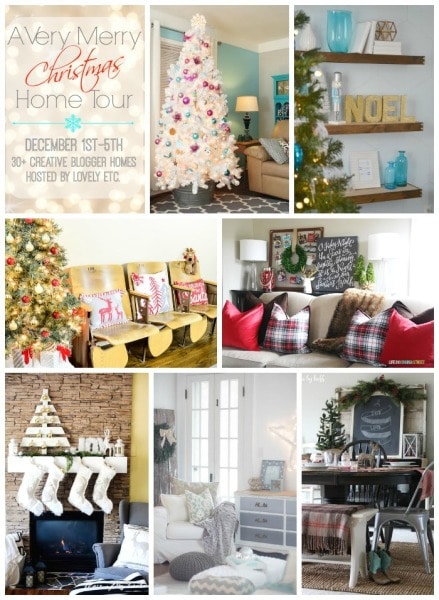 Have a great day!
I'm linking up at: Link Party Palooza