I will show you how to make some super sweet penguin feet out of footprints!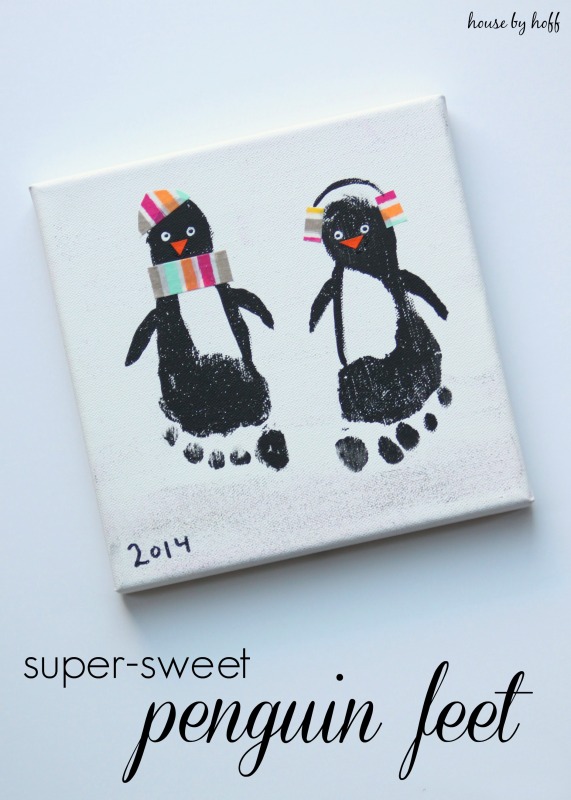 The holidays are all about traditions, right?
Around here we're all about traditions:  we have the traditional squabble about who gets to put the Christmas tree lights on the tree, the yearly scramble to finish the holiday shopping ….etc, etc, etc.
Yep. We're all about holiday traditions.
One very fun holiday project that is quickly becoming a holiday tradition is creative footprint artwork!
Using Your Feet!
Each year we paint our kid's feet a color, have her stamp them on a 8″ x 8″ canvas, and then turn it into a footprint masterpiece! We give these footprinted beauties as cherished gifts for Grandmas and Great-Grandmas among other beloved relatives and friends.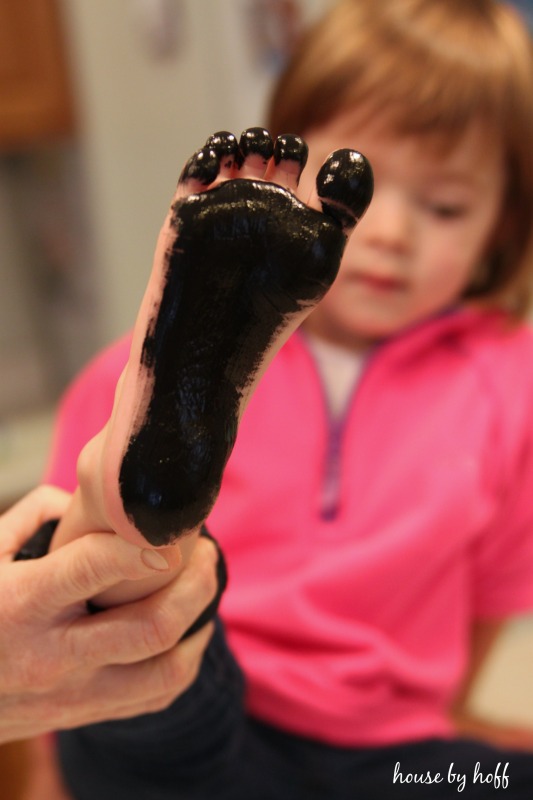 This year we chose to create penguin feet! Sometimes the initial foot stamp is less than perfect, so I have to touch up the footprints with more paint. See the before and after below: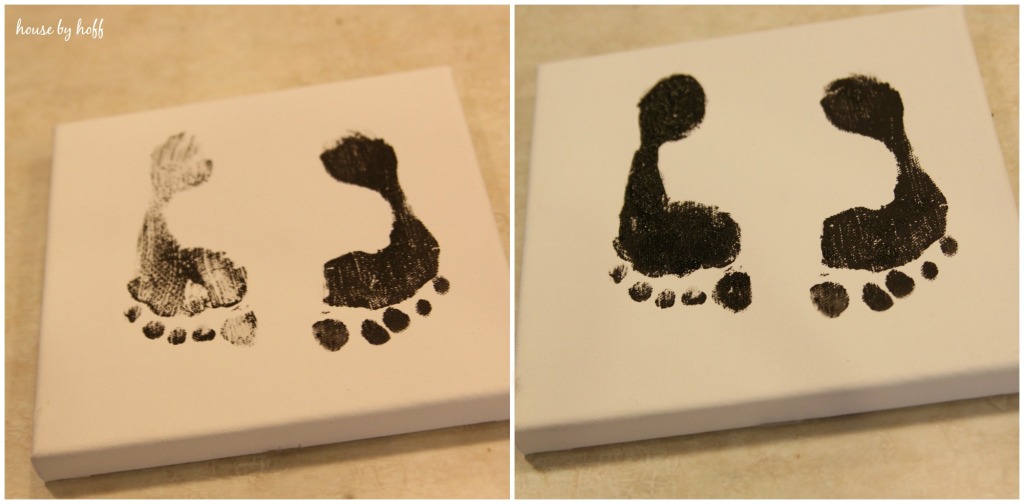 To recreate the penguins, you'll need:
– Black and white acrylic craft paint
–  Paint brush
–  Washi-Tape
–  Orange scrapbook paper
–  Mod Podge
– 8″ x 8″ canvas
 I made the little hat, scarf, and earmuffs with Washi-Tape. The beaks were cut from orange scrapbook paper and Mod-Podged on the canvas. I painted the little eyeballs on with white and black paint.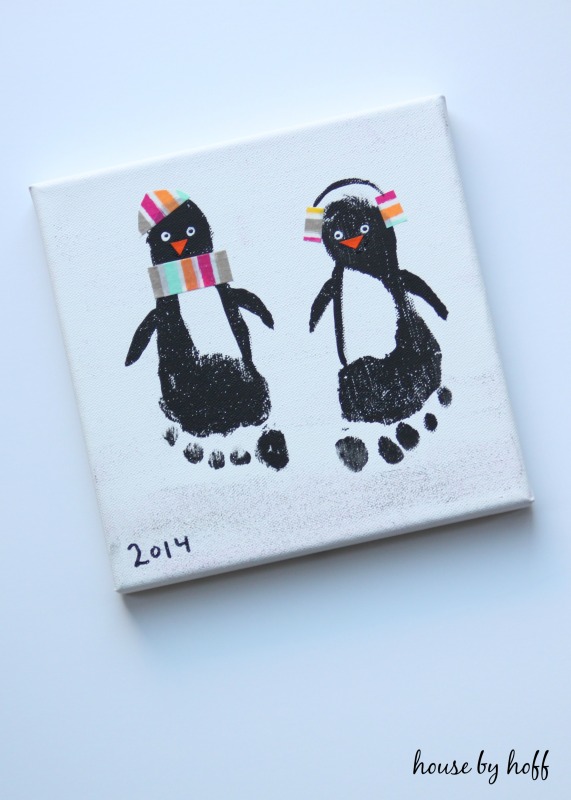 To see more on our Snowman Feet from last year, click here.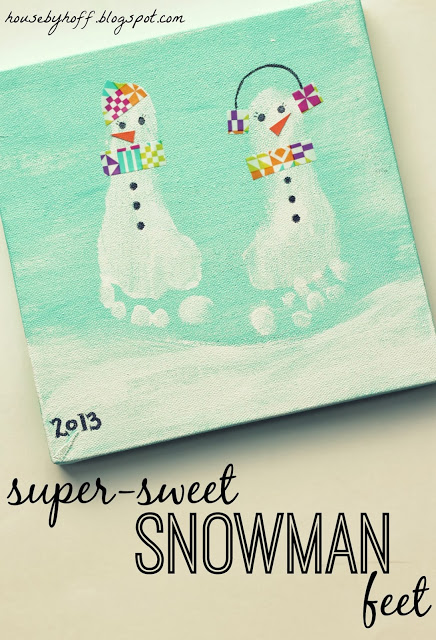 I'm so happy to be taking part of the "Christmas Traditions Blog Tour" with some fabulous bloggers hosted by Rachel from Like A Saturday!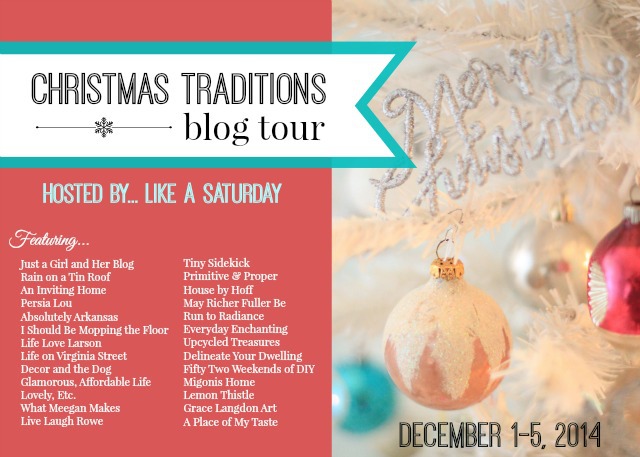 Here is the lineup for the week:
Monday, Dec. 1
Tuesday, Dec. 2
Wednesday, Dec. 3
Thursday, Dec. 4
Friday, Dec. 5
Have a great day!