Decorating my master bathroom has been a never-ending process. Mostly because whenever I get something cute in here, I just end up taking it and using it elsewhere in the house…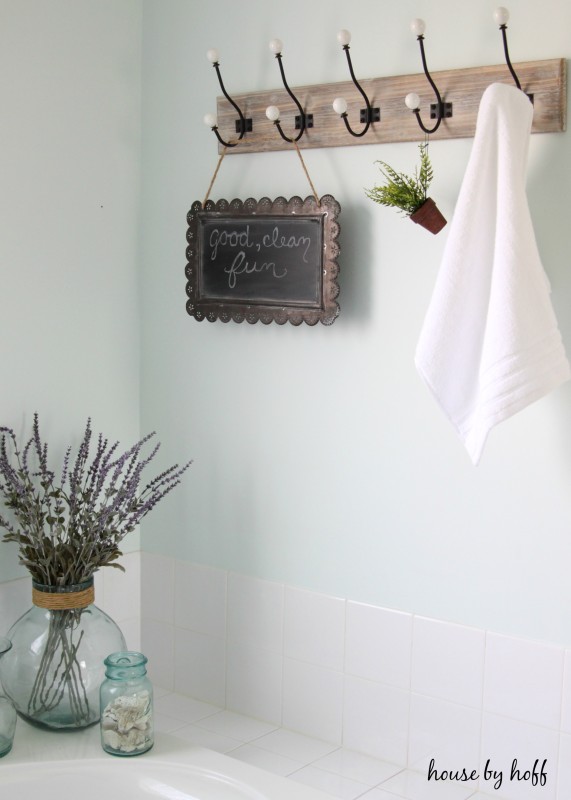 Since Mr. Hoff, Miss L., and I are really the only ones who "hang out" in here, I kind of felt like I was "wasting" a cute decor item if I put it in the bathroom.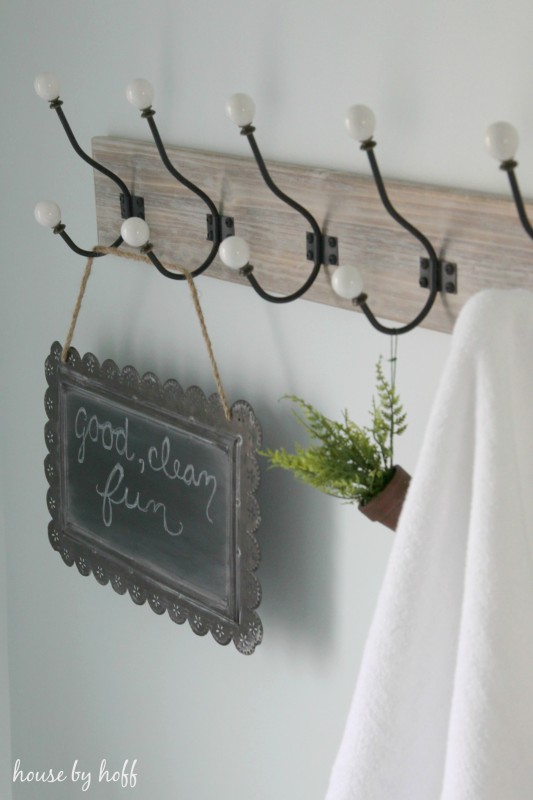 And by "hang out" I mean Miss L. eats her breakfast in here in the morning while I rush to get ready for work, spill my coffee, and knock over her plate, then try to pick up the food before the dog eats it….yes, we do a lot of "hanging out" in here.
It's great fun.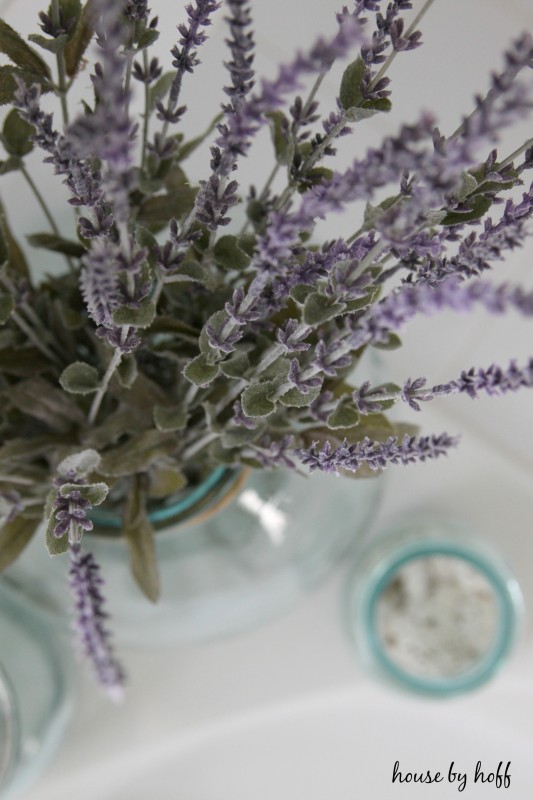 I found these gorgeous prints at Home Goods awhile ago. I knew they'd look great in here, and it kind of motivated me to finish off this space.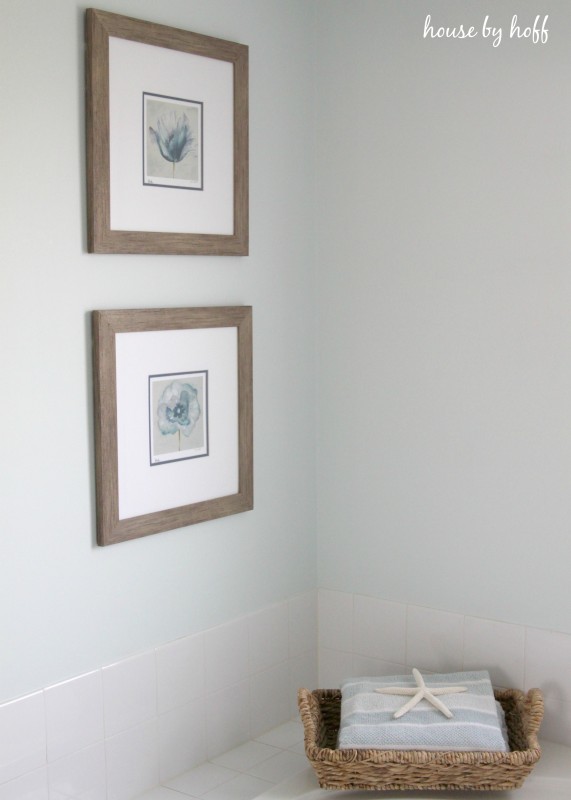 So, I hung some hooks, bought some more blue vases, and lined up my vintage glass on the windowsill. (I've never had to spell out the word "windowsill" before, but according to Google, it's one word…who knew?!)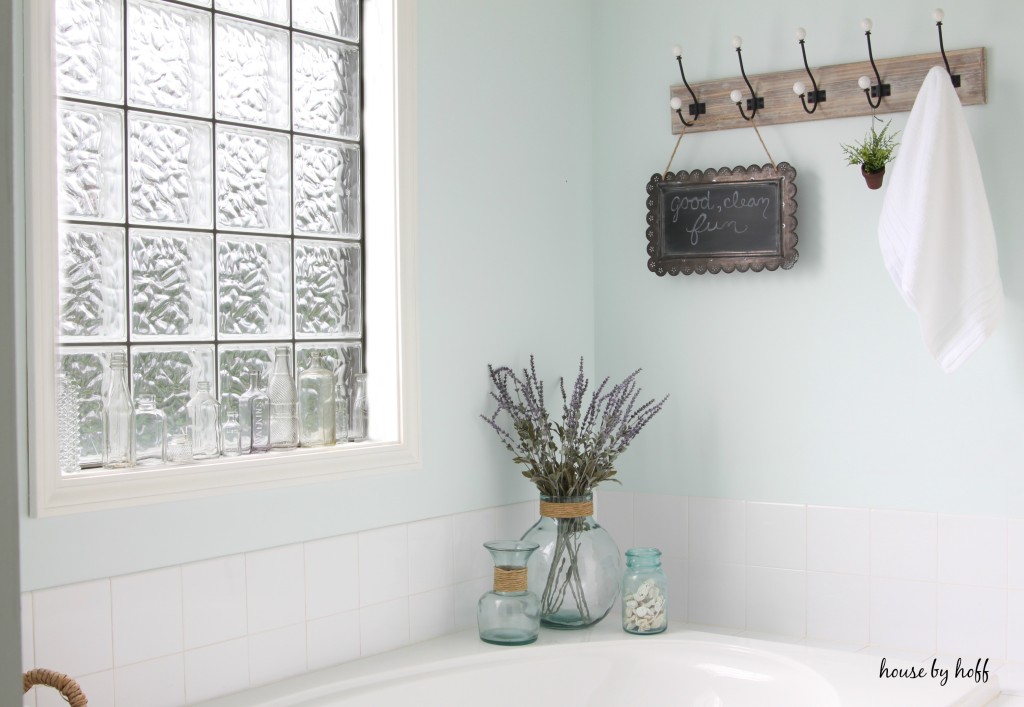 It's feeling very calm and beachy in here, which gives it a great flow into the master bedroom.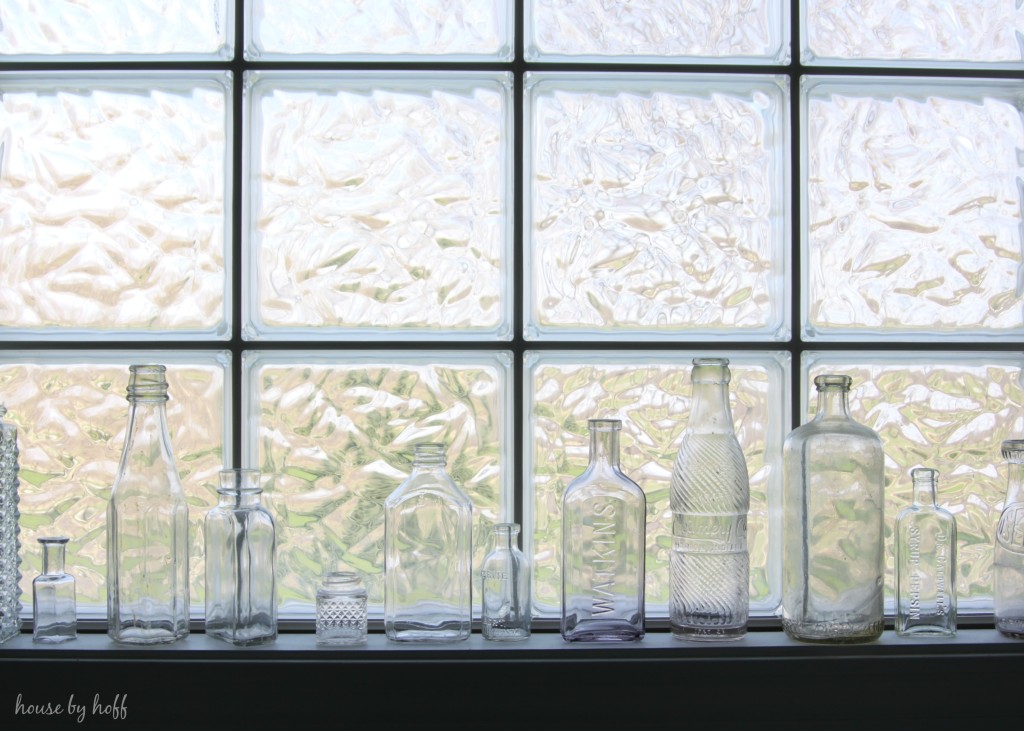 Yup. It's a nicer place to "hang out" now… 😉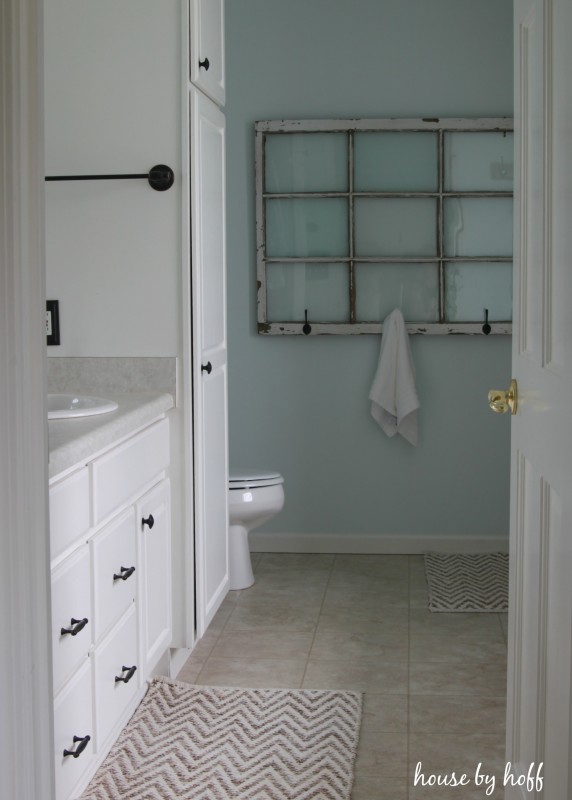 If you want a good laugh, you should see what this bathroom used to look like!
Source List:
Floral Prints:  Home Goods
Hooks: Kohl's
Blue Vases & Lavender Sprigs:  Hobby Lobby
Chalkboard:  Random store in the mall
Rugs:  Kohls
Window Towel Rack:  Tutorial Here
~
To see some more amazing bathroom makeovers, check out my 12 Inspiring Bathroom Makeovers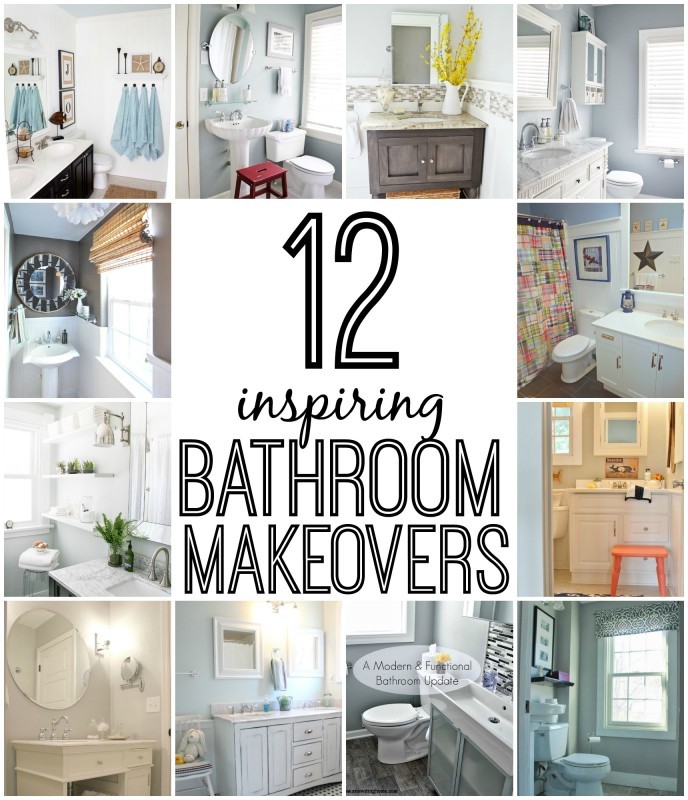 ~
Have a great day!
I'm linking up at: Link Party Palooza