The time has come, once again, for the Hoff family to de-sock (or at least our littlest member gets to de-sock), paint some feet, and make some Christmas presents for Grandmas and Great-Grandmas alike. It has become an annual holiday tradition around here, and I can't wait to show you what kind of fancy footwork we've been perfecting…
{Drum roll please.}
*Ahem*  This year's foot print artwork is….
Super-Sweet Christmas Tree feet!!!!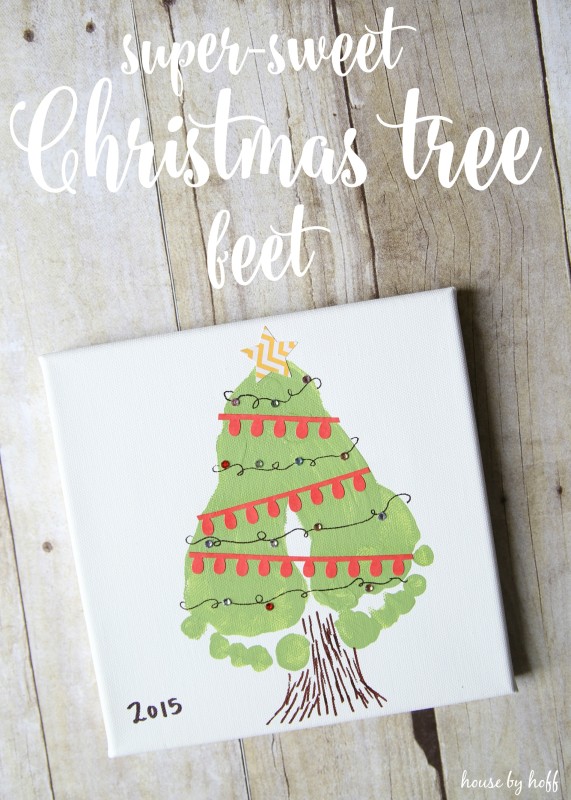 All jokes aside, this is really becoming quite the fun yearly project for us. This year, after combing Pinterest for months, I decided on Christmas tree feet. I used these supplies (all purchased at Hobby Lobby) to create these holiday masterpieces: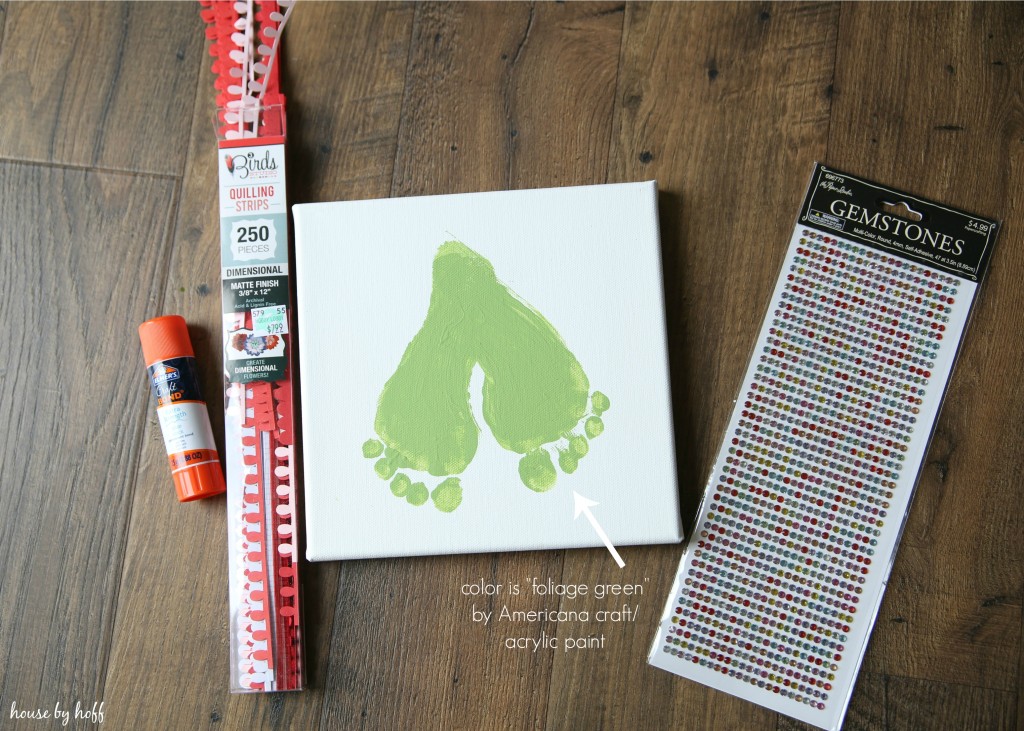 Miss L. is getting taller, and it's getting harder to get juuuussst the right angle to stamp her feet onto the canvas. So her daddy had the genius idea of putting her on a little chair on the kitchen island.
Safe? No. In the best interest of a great holiday craft? You bet.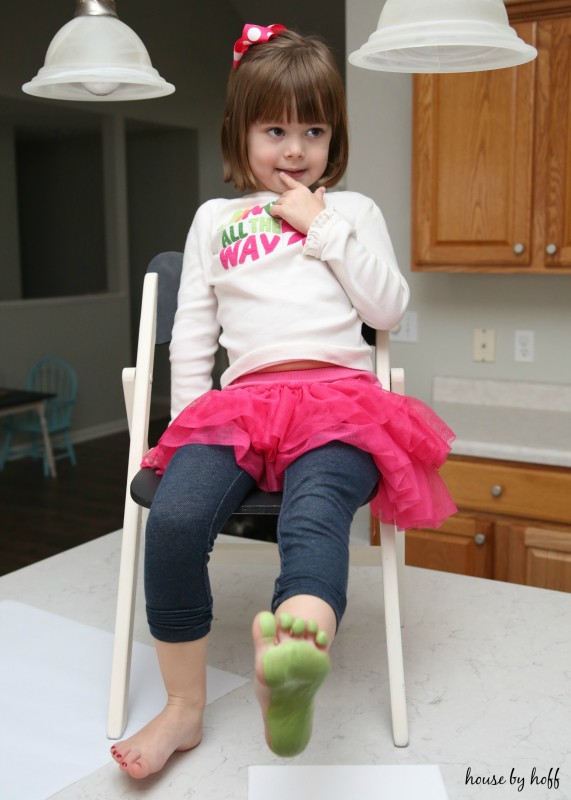 After we stamp her feet, they always need a little extra "filling in" shall we say. We can't figure out if Miss L has high arches, or if mommy isn't pushing hard enough, but I just fill in the feet when we're finished.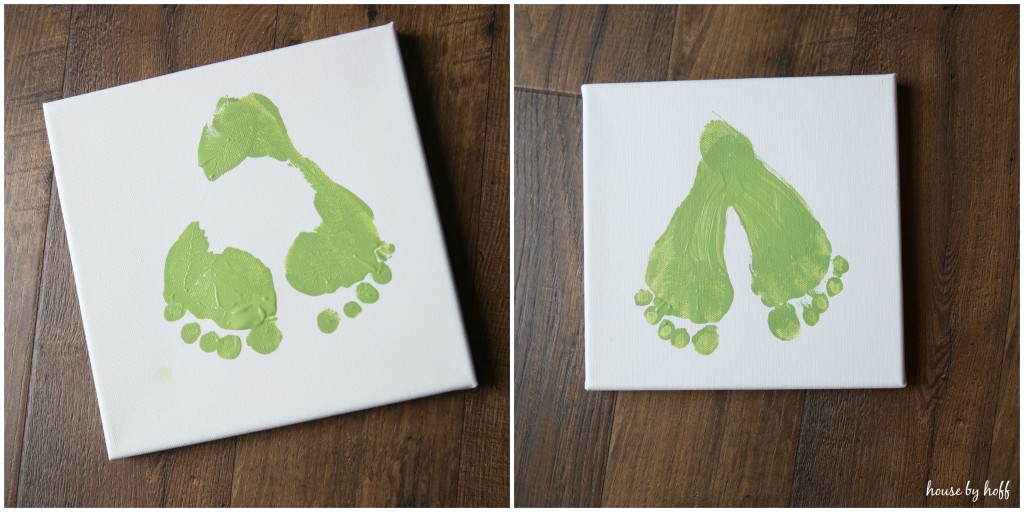 I used the supplies shown above, a fine-tip black Sharpie, and a regular-tip Sharpie to add some decorative details to the Christmas trees. I made the starts on my Silhouette using some left-over scrapbook paper.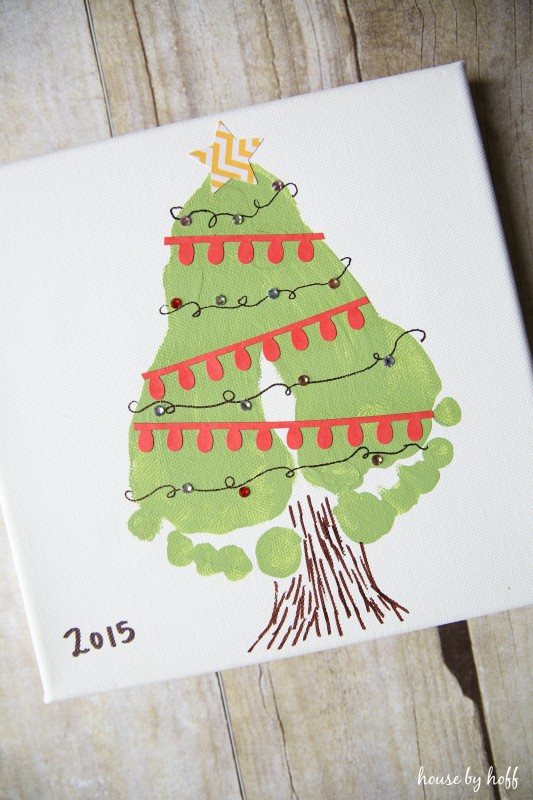 Look at how my baby's feet have grown over the years! She loves looking at her little footprints. She really gets a kick out of the fact that she's made a new piece of footprint art every year.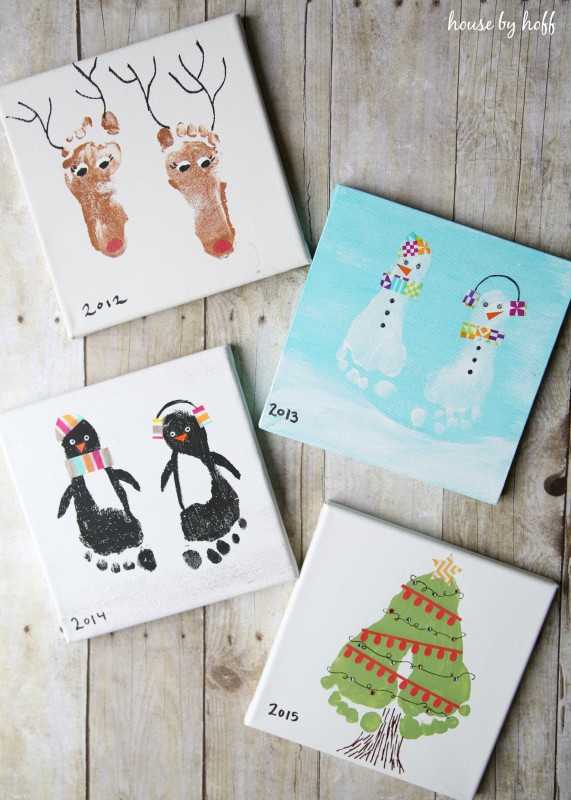 Click the links below for past posts and tutorials:
Reindeer Feet / Snowman Feet / Penguin Feet
Have a great day!