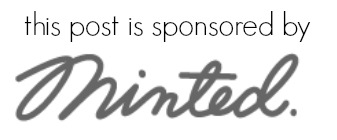 With a four-year-old in the house, the topic of "favorite color" comes up often. Miss L. knows that my answer doesn't ever change:  My favorite color is blue. Light blue, dark blue, navy blue, aqua blue, turquoise…whatever. I love them all. She actually made me a card the other day with blue crayon scribbled artfully colored from corner to corner. It was perfect. Made just for me. 🙂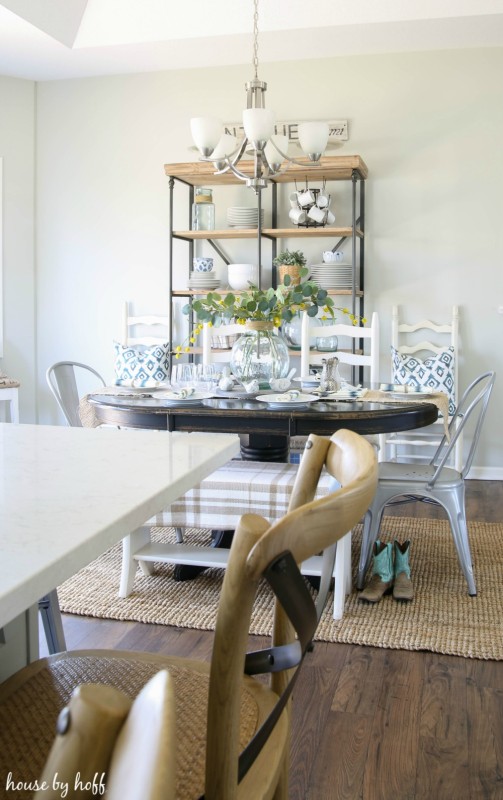 Blue will never go out of style in this house, and I love to incorporate it into my decor as much as possible. I wanted to bring some pops of blue into the dining room this spring to add some personality to the otherwise pretty neutral space.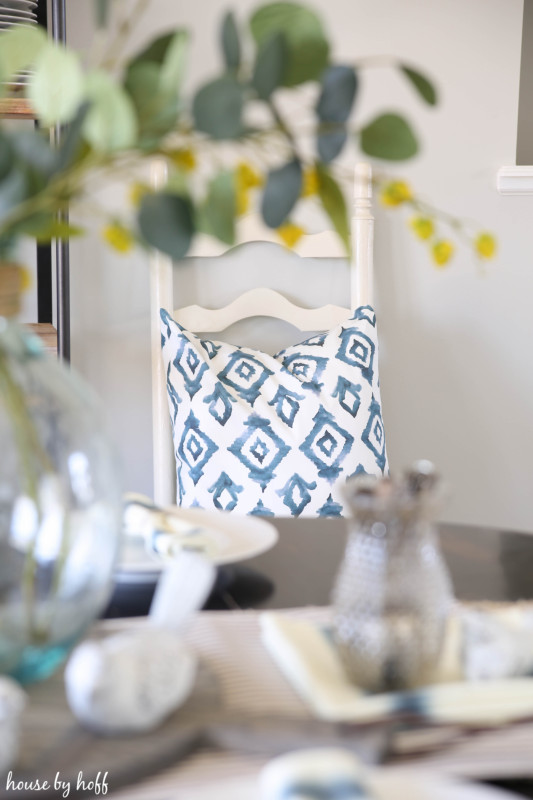 It should come as no surprise that when browsing the pillow section over at Minted, I was drawn to all of the gorgeous blues. There were blues and patterns of every variety, but when I saw the Moraccan Diamond pattern in indigo, it was loooove at first site. I love the coastal vibe they bring into this space.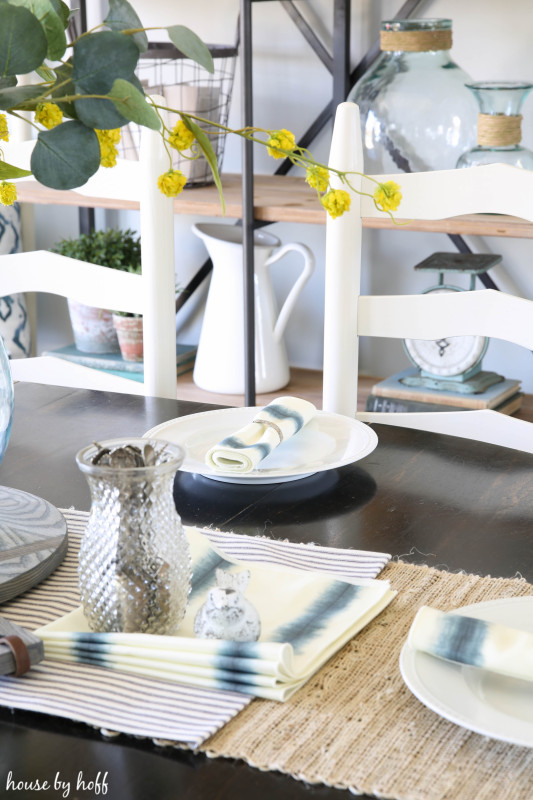 I added some of these gorgeous Hand-dyed Shibori Stripes Napkins to the spring table. The blue stripes and the yellow blooms in my Simple Eucalyptus Leaf Centerpiece look so cheerful together, don't they?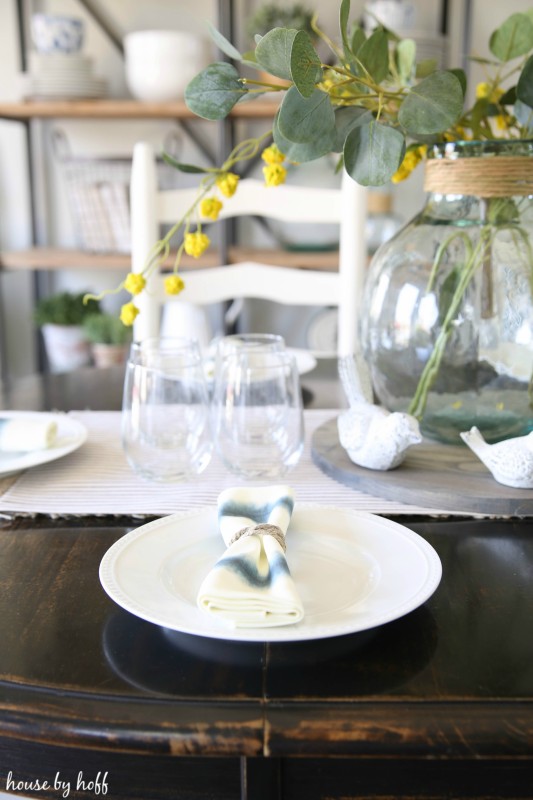 I rolled up the napkins and tied them with some simple twine. I rarely use napkin rings anymore…just twine! 😉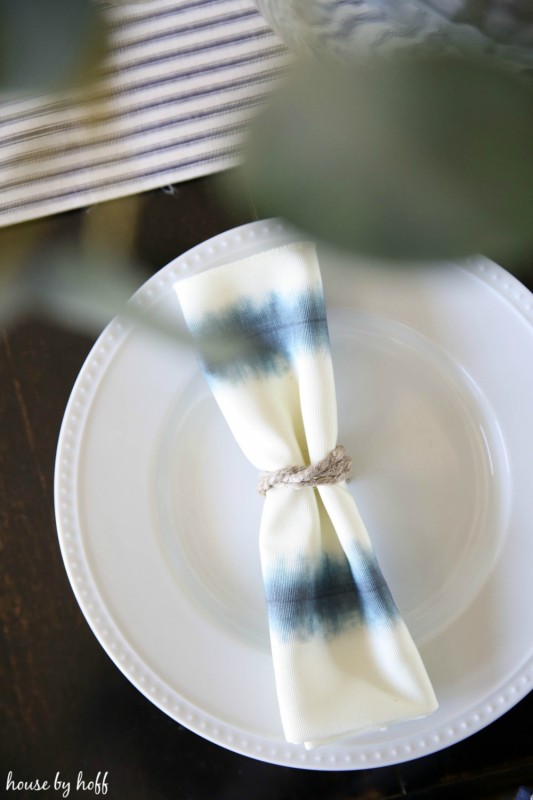 There have obviously been so many changes in this space recently, and I can't wait to tell you more about the transformation of the dining room next week!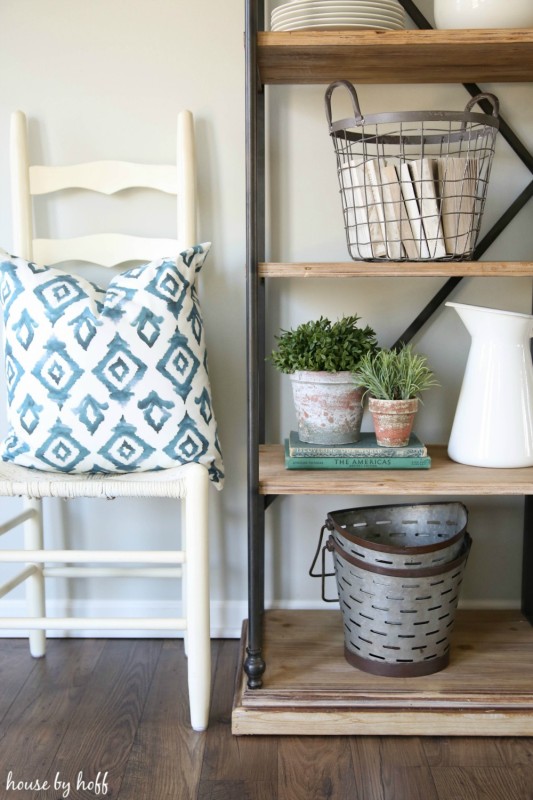 When I was considering new throw pillows for this space, it was actually kind of a tricky task. I knew I wanted more pops of blue, but I also wanted to choose something that would go with the patterns and colors that I already have in the house. I'm quite pleased with the way the Moroccan diamonds look with the floral throw pillows. The blues match perfectly, and I think that is what makes it work.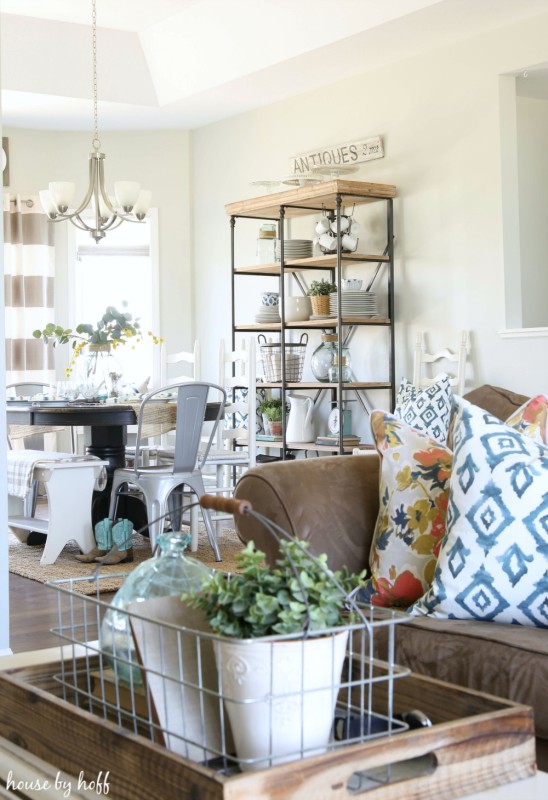 While my home is looking very springy and bright, we're actually gearing up for a little snow this weekend. I could cry. Isn't that a crazy?!
Have a great weekend!