Every now and then, this blogging thing leads me to a new experience or opportunity that has me pinching myself. My dream of seeing my home in the pages of a magazine seemed so far off and "out there," until it happened last summer.
And now, it's happening again! I recently had one of those days that felt a bit like a surreal experience. A photographer, his assistant,  and the special projects director, Susan, from Country Sampler Magazine came to my house to shoot it for their Fall 2017 issue!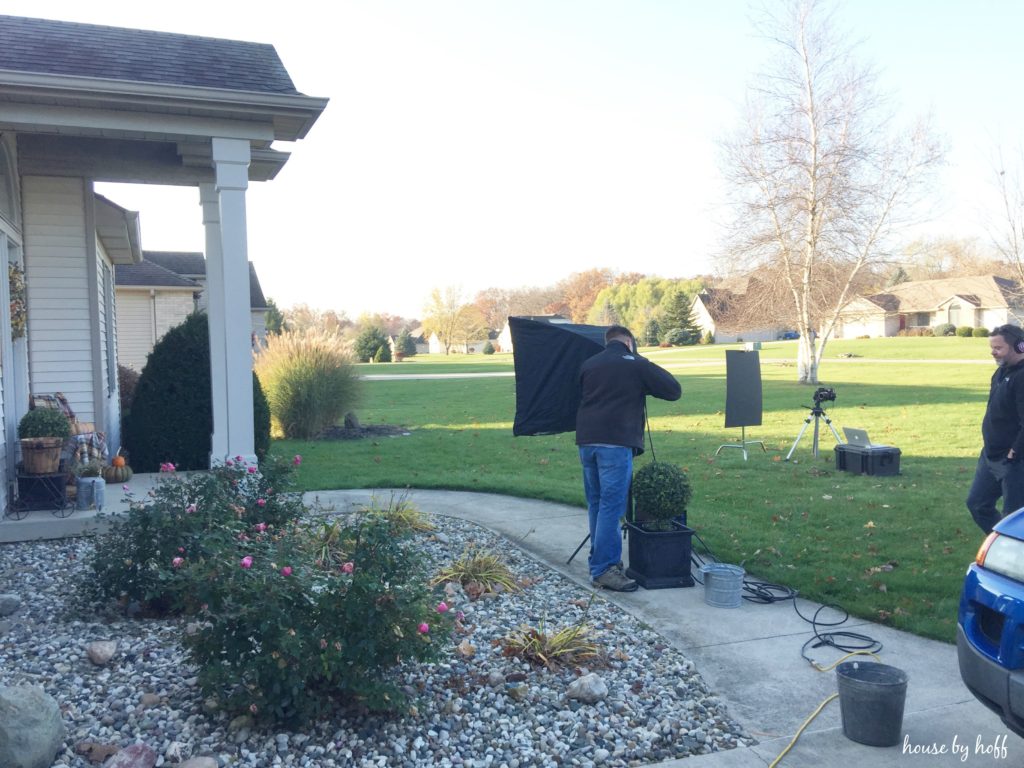 They showed up bright and early, set up shop in the front yard and started photographing the front stoop. It was pretty chilly, so I'd pop out for a few minutes, go back inside to do a happy dance, then come back out again. 😉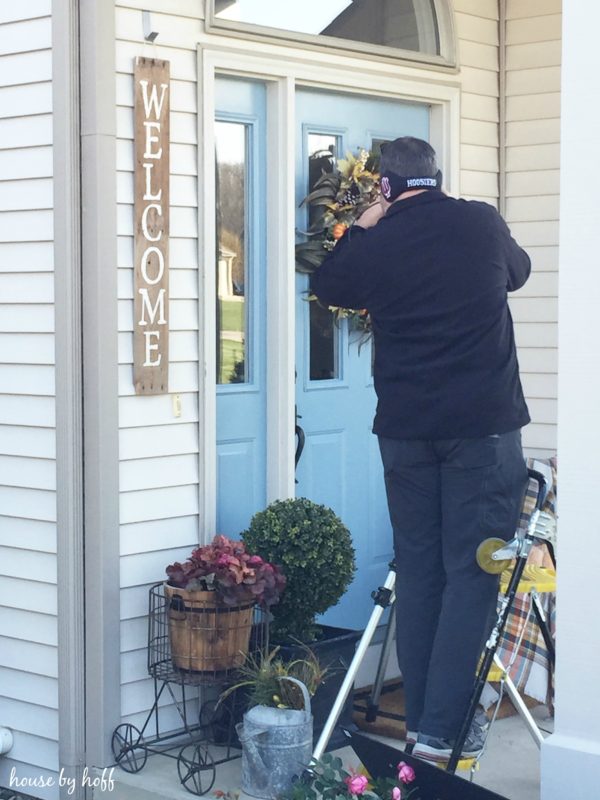 They asked me to be in a few of the shots, so I did my best supermodel impression, and pretended to arrange flowers in the kitchen.
#channelingmyinnergisele  #fakeituntilyoumakeit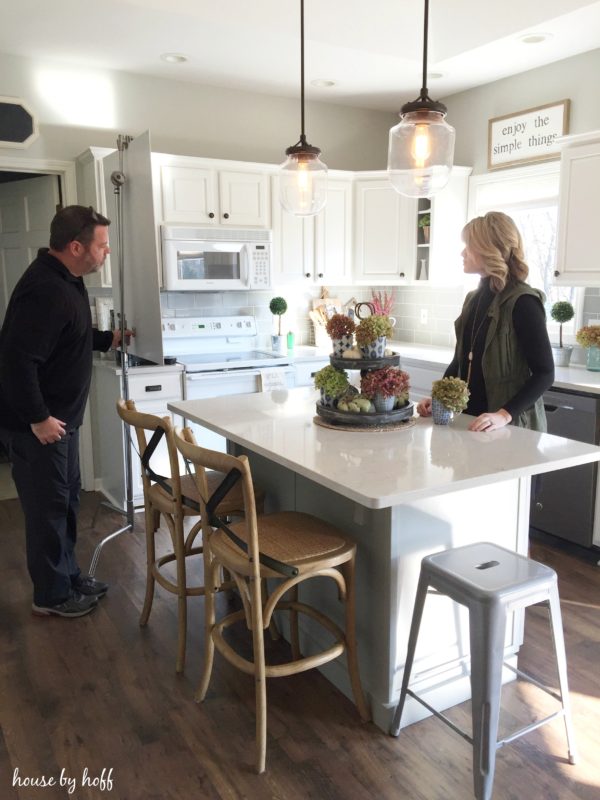 I am so not used to being in front of the camera,  but I did my best…the photographer becomes the photographee. 😉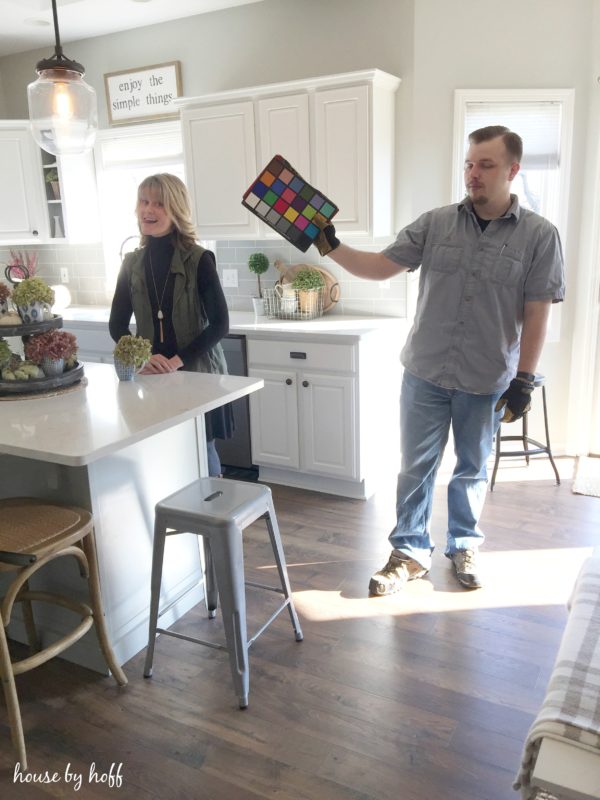 I did my best to arrange flowers, smile, but not smile too much, look natural, and not-too-posed all at one time.
#harderthanitlooks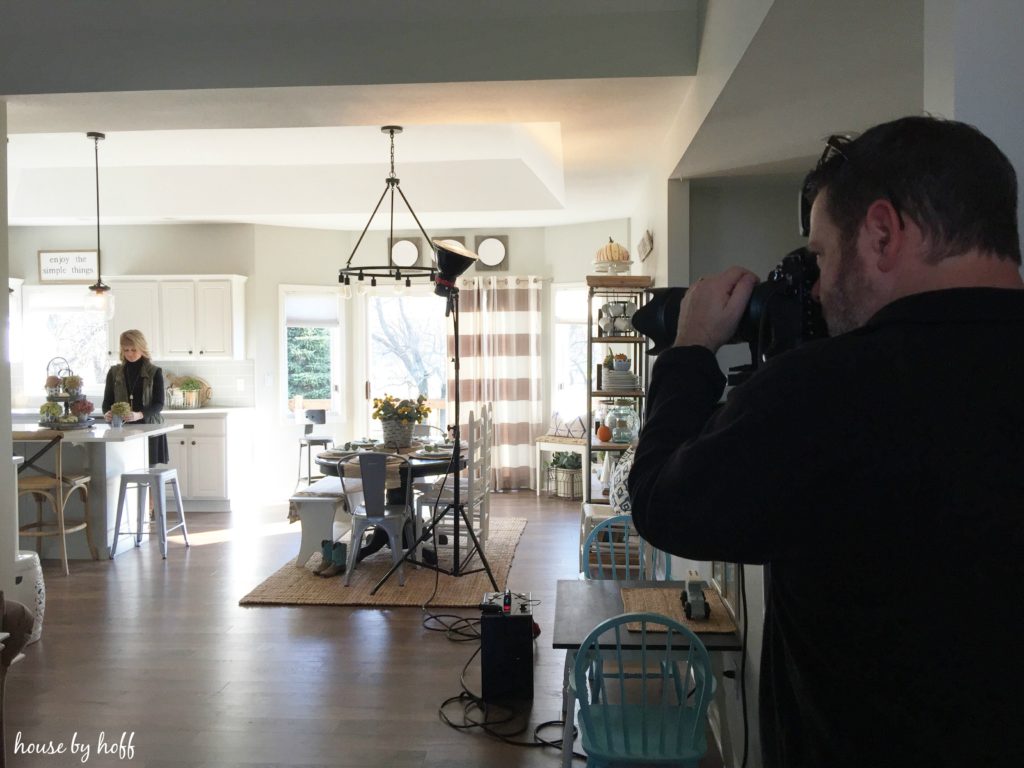 The photographer was SO nice. He was all, "Chin down, look over there, tilt your head, move your hand a smidge…YES! That's it!"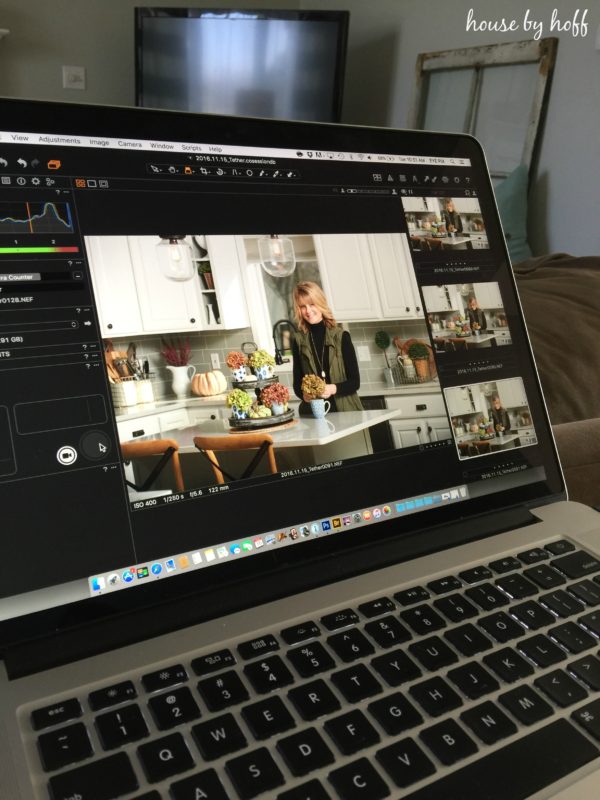 I was pleasantly surprised with the pictures of me. I didn't hate them, which is saying something! 😉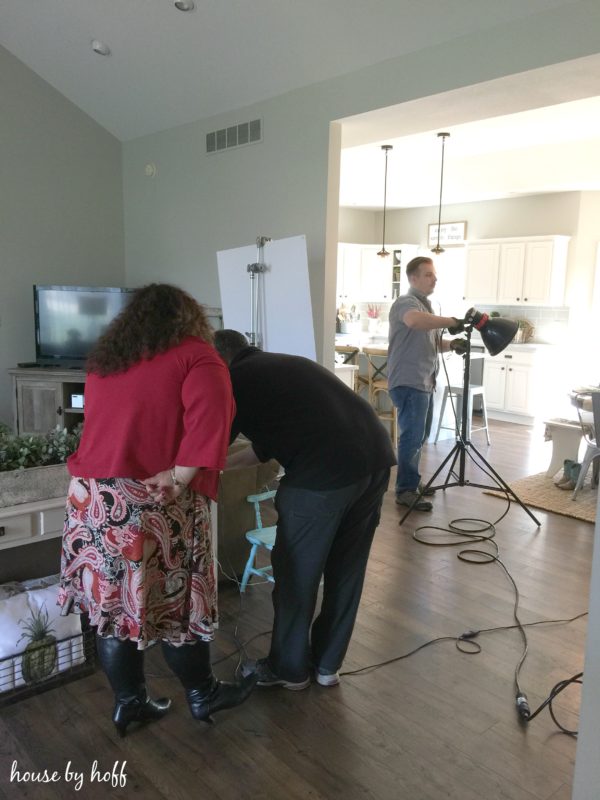 The process of shooting each space would go something like this:  1) Photographer spends 30 minutes arranging lights, reflectors, tripods, etc. He and his assistant practically had a secret language, and it amazed me how in sync they were with each other. 2) Photographer shoots a few shots, and the creative director comes over and looks at shots. 3) Adjustments are made…(like, "Move the pumpkin a few inches" or, "Do we have something with a little more color?" or, "Try this angle," etc.) 4) The photographer shoots it again. 5)  The creative director gives final approval.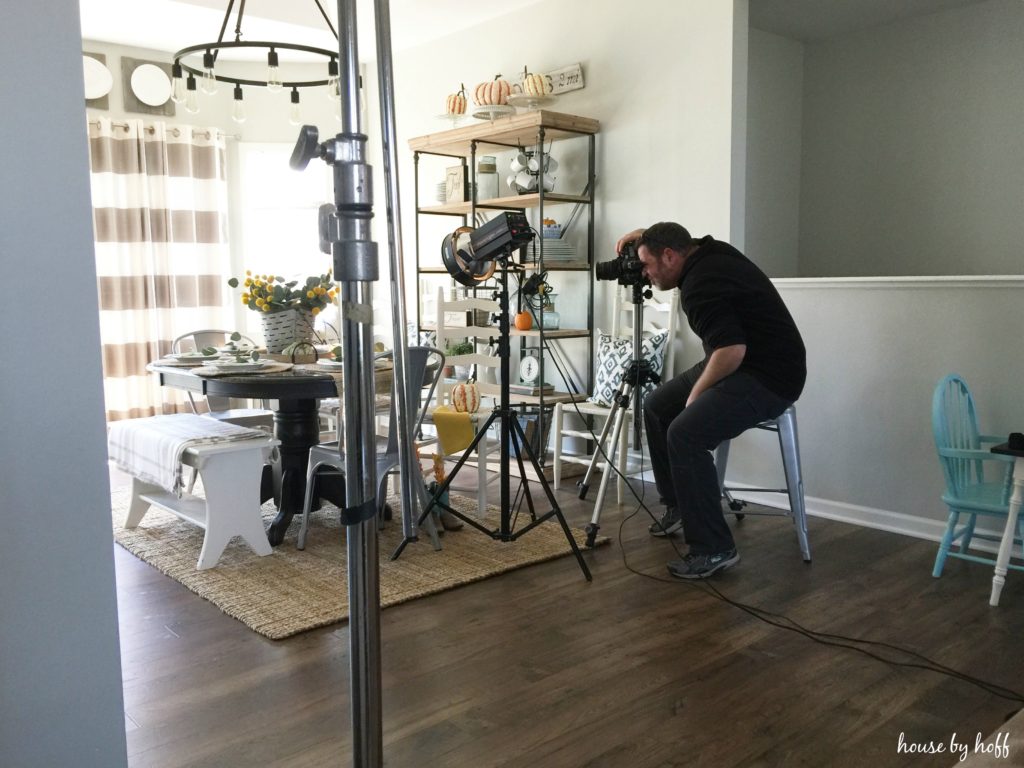 I feel like I learned a TON from watching these professionals shoot my house. I asked a lot of questions, and they were so nice to patiently answer them for me. It was such a positive experience for me! 🙂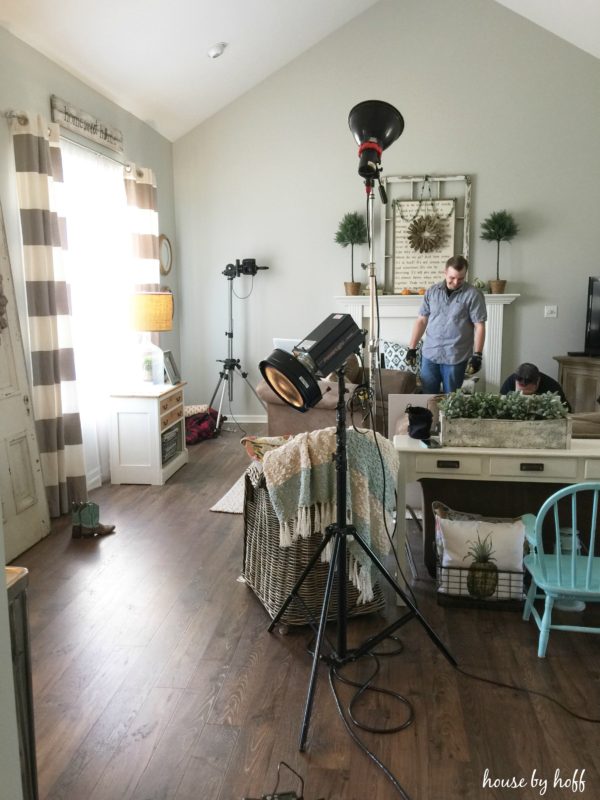 At times, my house looked a little like a disaster area, but I didn't care. Anything for the shot. 😉
~
And that's the story of that one time when Country Sampler Magazine came to my house and photographed it for their magazine! I seriously can't believe that it happened…
The Fall 2017 issue will be available in Wal-Mart, Meijer, Target, Hobby Lobby, etc. in August!
😉
Have a great day!