Throwing a colorful art birthday party was a lot of fun for my daughter and her friends!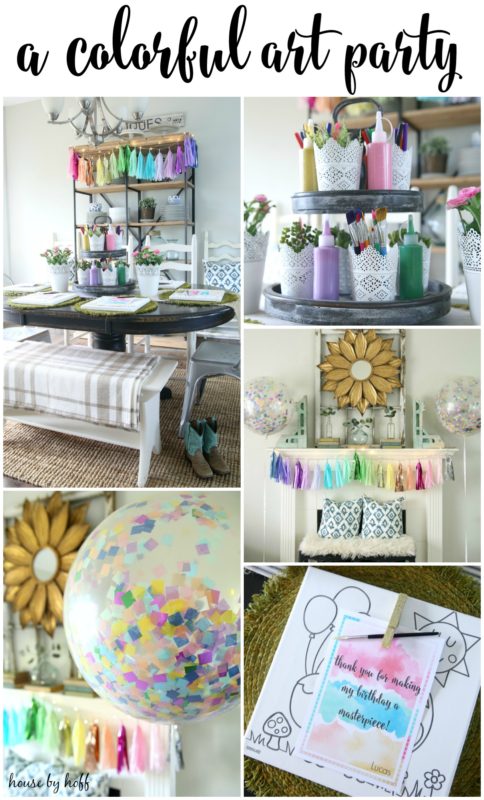 Turning five years old is a big deal, and we partied hard last weekend with a themed-party that I'm dubbing, "A Colorful Art Birthday Party."
Miss L. loves to color, craft, paint, and glue things together, so I knew an art party would be right up her ally. For the first time we let her invite friends (normally we're all family at her birthday parties), so it was important to me to give the kids a creative activity to actually sit down and work on.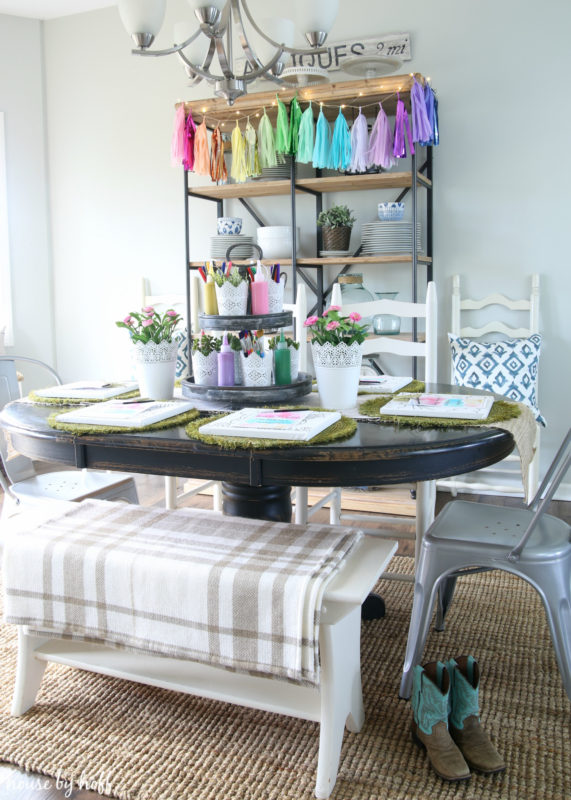 We used pretty tissue paper tassel garland in a rainbow color scheme. I thought it would be fun to just incorporate as many colors as possible into this theme. I purchased the tissue paper garland here.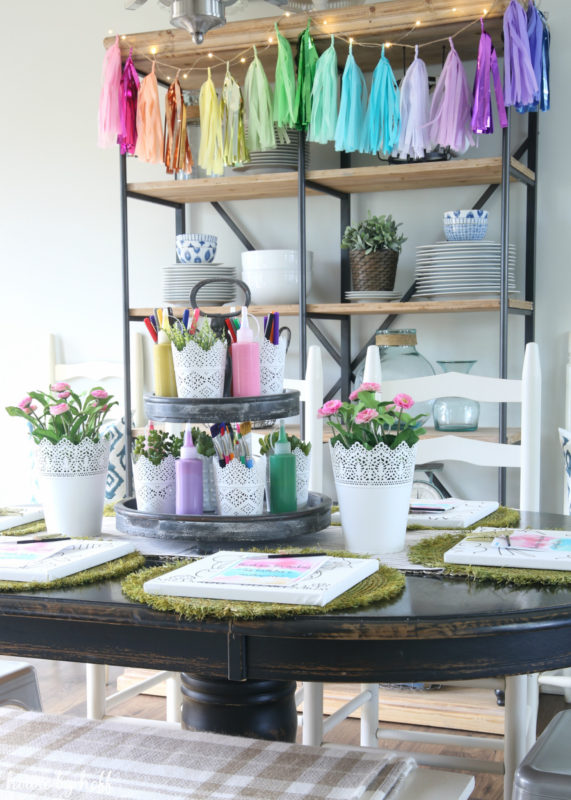 Each child was given a Gibby & Libby Paint and Create canvas. These canvases are great! They each come with their own paint brush, paint tray, and paints. I found them on Amazon here, here, and here.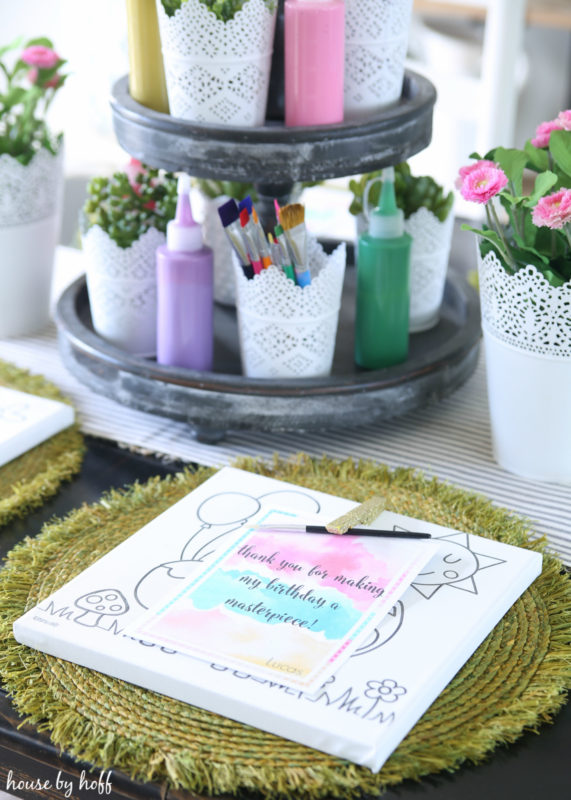 My little white canisters from IKEA were put to good use! I love how they look on the tiered tray…and in case you were wondering, I didn't really have them paint here at the dining room table on the nice place mats over our pretty rug. It was set up out in the garage and let them go to town out there. That just wouldn't really look very pretty on the blog, now would it?! Ha! 😉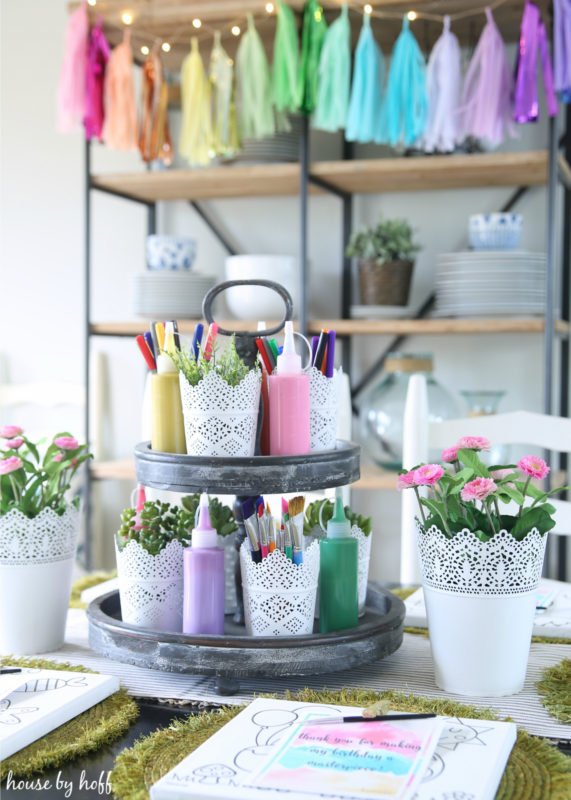 I used some pretty fairy lights with the tassel garland, and I just love how they twinkle in these pictures!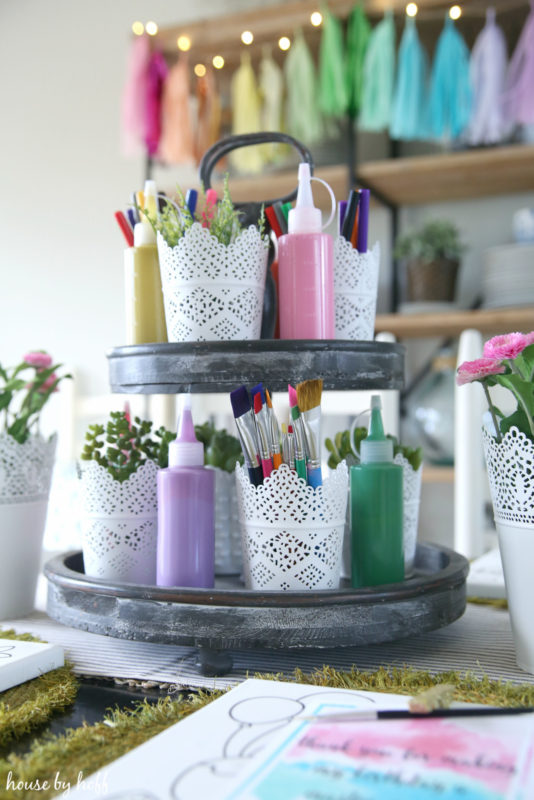 I downloaded these pretty watercolor printables over at The Handmade Home's freebie page. I ended up clipping these onto the treat bags that we sent home with each child.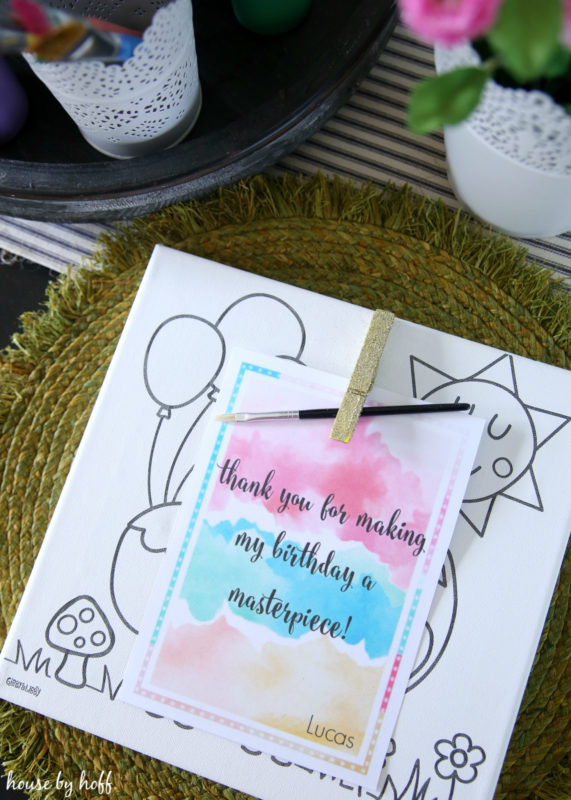 The living room got a colorful makeover too!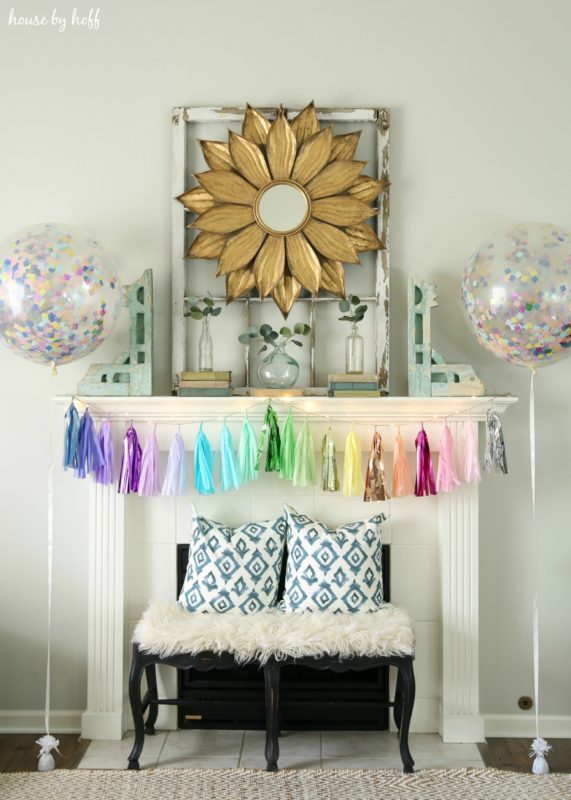 More tassel garland and fairy lights to give the mantel a little festive twist. My decor was actually VERY simple this year. It took me about 15 minutes to hang the garland and fairly lights. Compared to the last few years where I've spent hours setting up a princess wonderland, a butterfly picnic, and a cowgirl party, this was a breeze!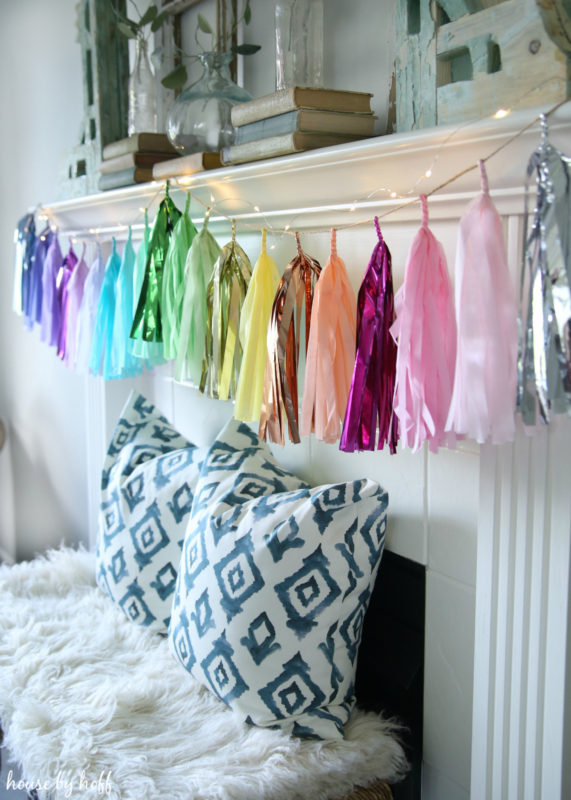 These giant, confetti-filled balloons were my absolute favorite decoration! These gorgeous balloons were perfection! You can find them here at Big Ass Balloons… 😉 They have the most gorgeous balloons I've ever seen!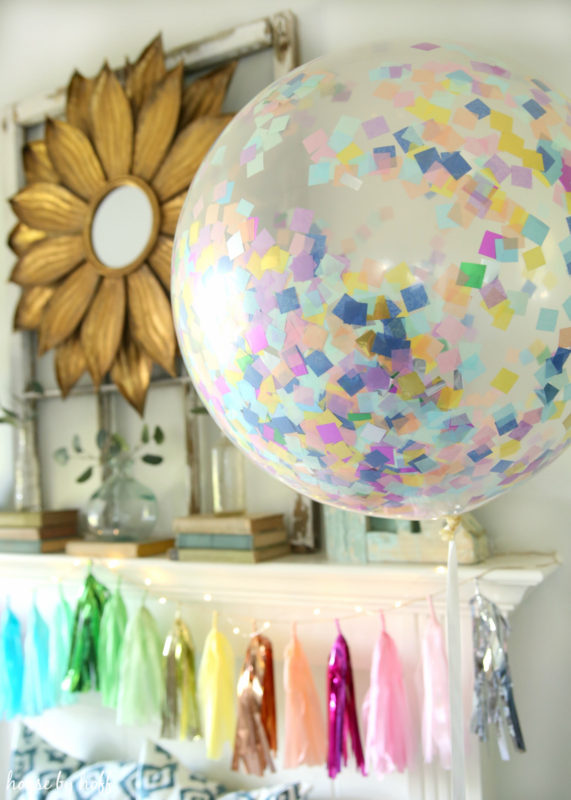 Here is my sweet birthday girl! Five years old! Momma is trying to accept it…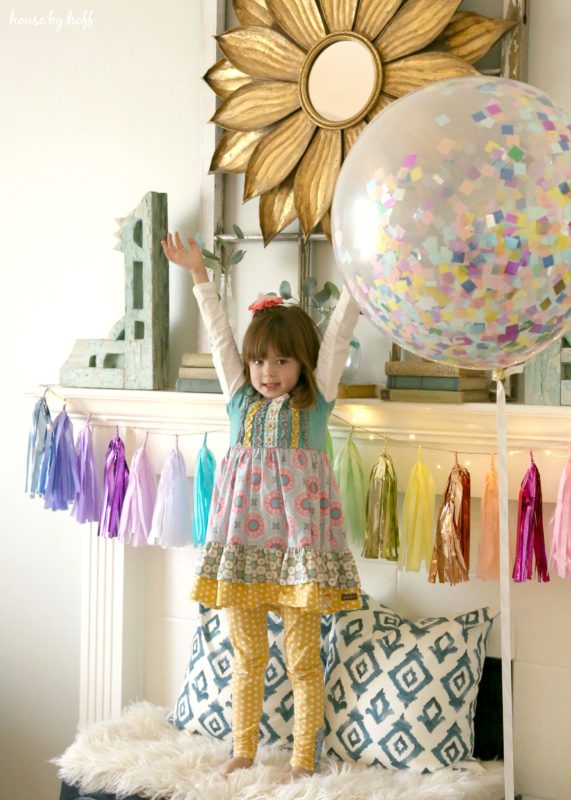 Unfortunately, my flash battery was low during the party, and I handed my camera off to Mr. Hoff…those two things added up to not very many good pics from the party itself. Ohhhhh wellll.
🙂
Have a great day!