Fall is just around the corner, but I wanted to squeeze oooonnnnne more summer post in before I start digging out the bins of fall decor from the basement. This late summer tablescape embodies all the best parts of summer's final chapter.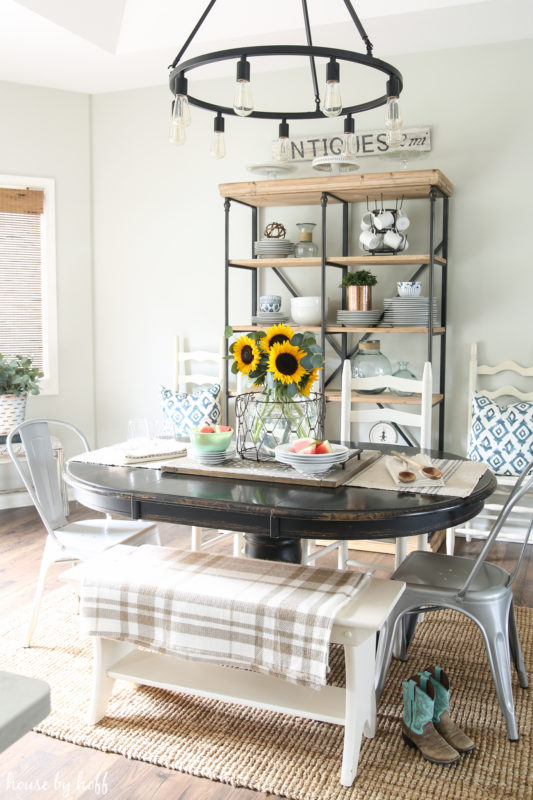 The blooming sunflowers and juicy watermelon just give out the summer vibe, don't they? If you follow me on Instagram and watch my stories, then you know all too well that I had quite the challenge putting this table together. 😉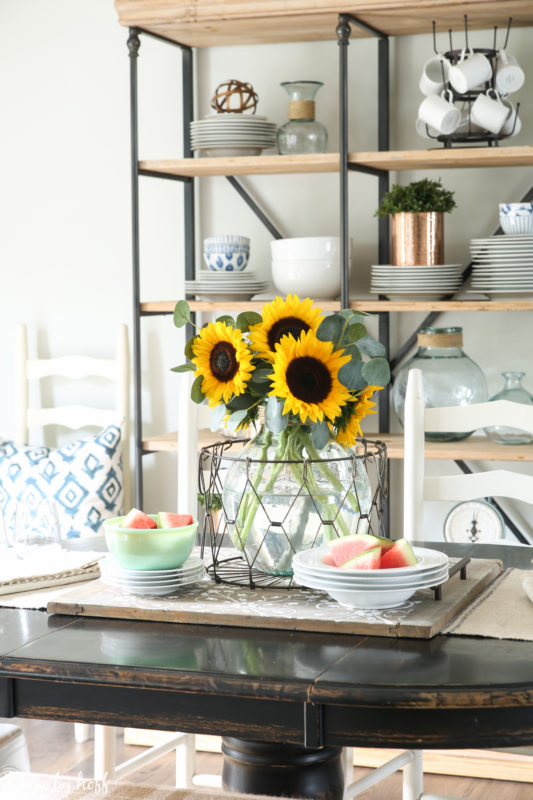 You see, I had a pretty clear vision of what I wanted this table to look like, and part of that vision included bright yellow sunflowers and pink watermelon slices.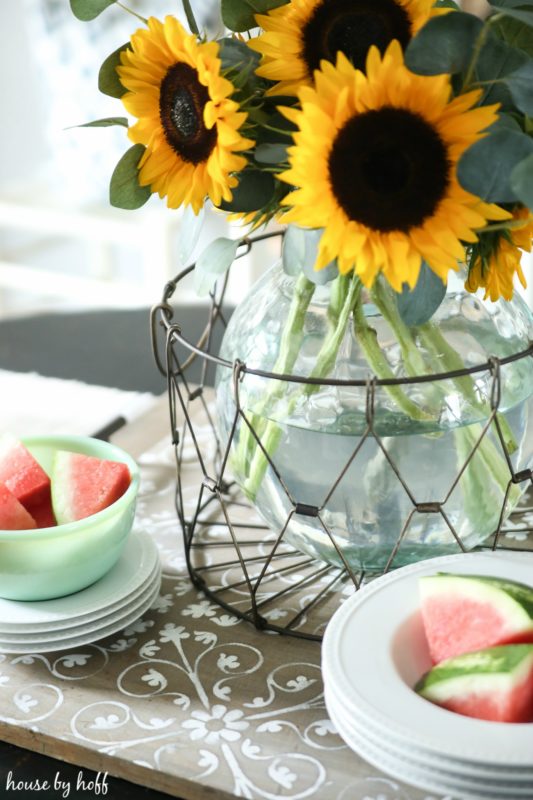 So, I bought the gorgeous sunflowers at the grocery store, and the watermelon at a local fruit stand a few days in advance. I like to be prepared.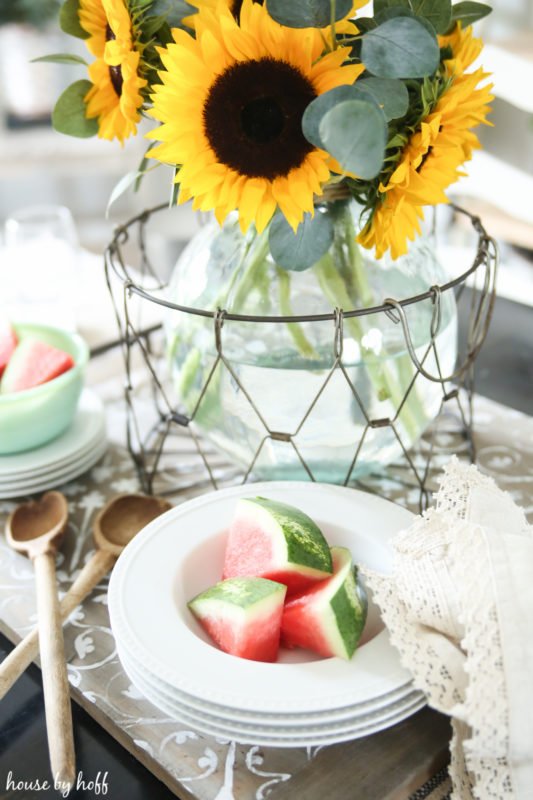 So the day came when I had an empty house and was ready to set up this table to photograph it. I went to cut open the watermelon, and *gasp* it was YELLOW inside. Yellow?! Yellow watermelon?! I felt like everything I thought I knew was in question. Who on Earth had ever seen a yellow watermelon before?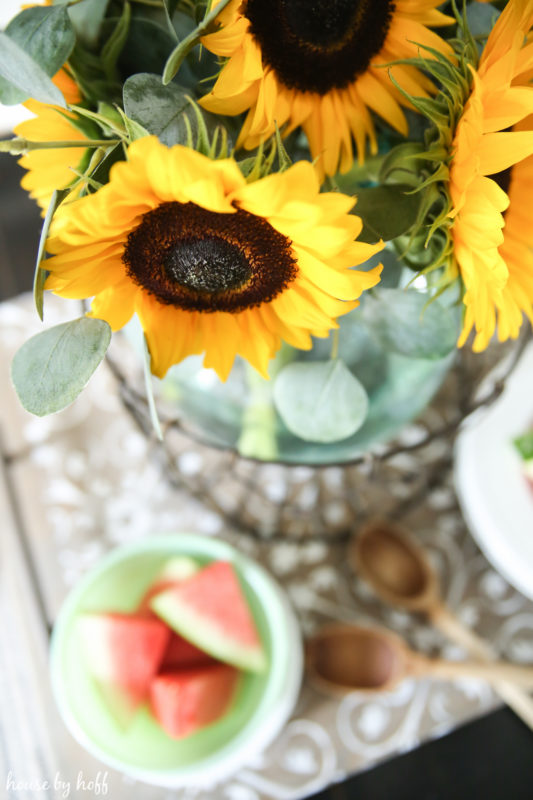 I simply could not put yellow sunflowers and yellow watermelon together…that would be ludicrous. So, I had to make a quick run back to the fruit stand to buy pink watermelon. Thank goodness they had some, so the day (and summer tablescape) was not lost.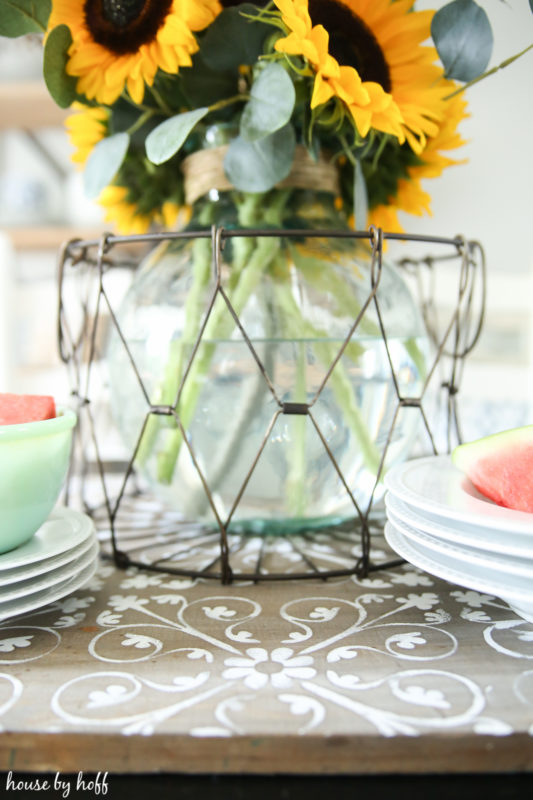 I learned two important lessons that day, friends:  1)  There is such a thing as a yellow watermelon. 2)  You should always read the signs right next to the watermelons that you are buying.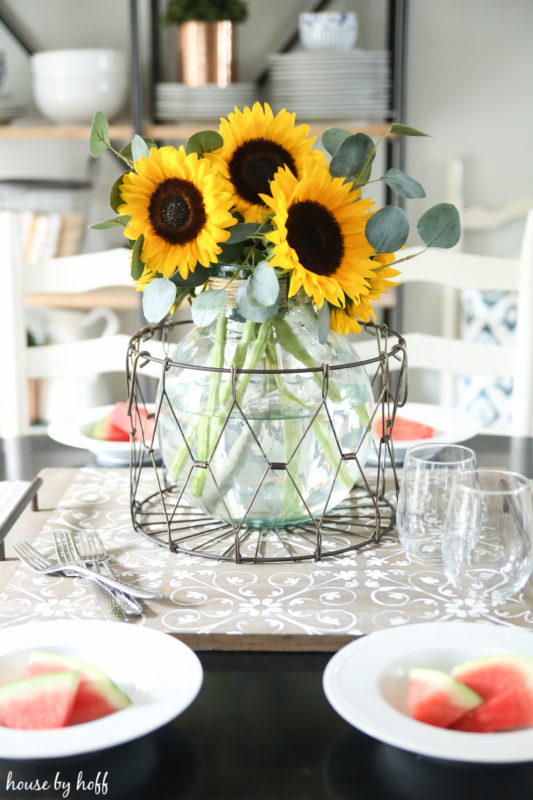 I have to say the extra trip to the fruit stand was totally worth it, and I love how the pictures turned out! 😉
~
If you love this tray as much as I do, you might be interested in how I made it. Check out my DIY Wooden Serving Tray Tutorial.



Have a great day!