I am sharing with you a colorful holiday dining room that I just put together, with links to shop the look!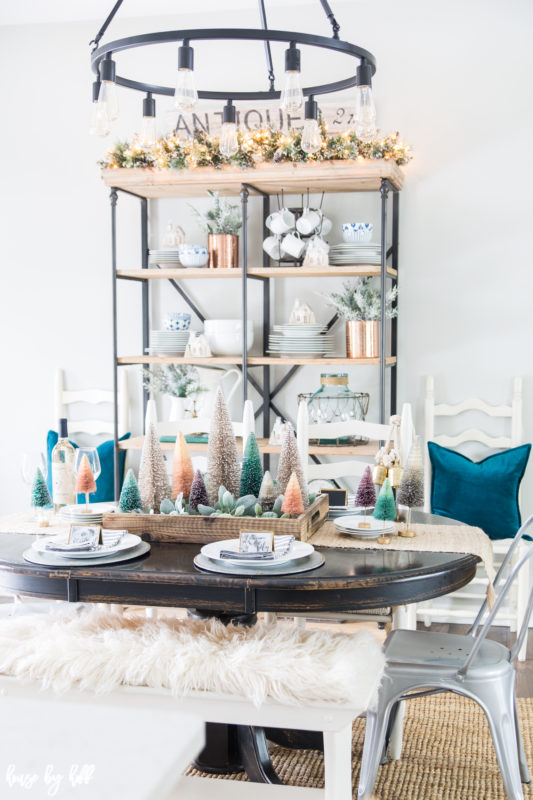 Hello, and welcome into our home for a little holiday tour of a colorful holiday dining room. I think the word "eating area" describes this spot a little better than dining room as it's really not a room, but more of an area we pass through when we round the corner from our living room to our kitchen. 😉  I'd like to thank Marty from A Stroll Thru Life for hosting a really lovely Christmas Home Tour this week, and for letting me be a part of it. If you're stopping by from Inspiration For Moms, welcome! I am so glad you are here!
Let's get started, shall we?
Dining room Decorating Ideas
Last year I went very, very neutral for my holiday home decor, and this year, I am kind of swinging in the total opposite direction and embracing some stunning color for the holidays…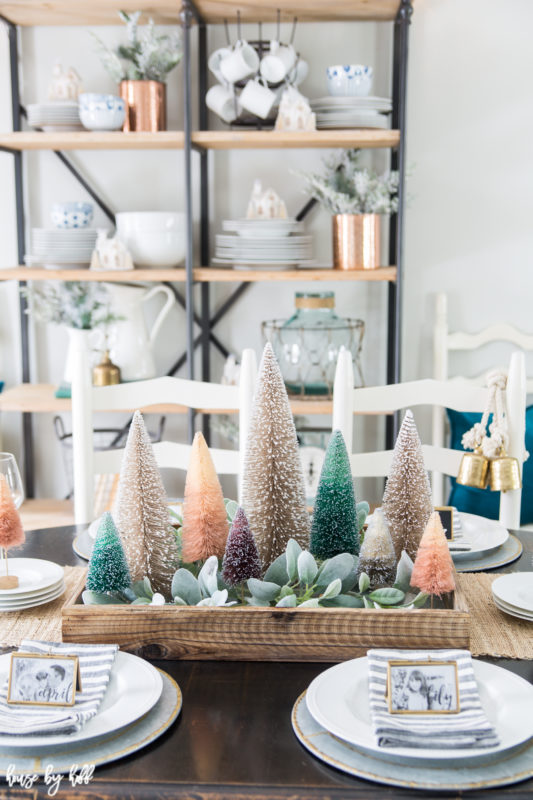 …and not the traditional holiday colors (although I really am loving all the traditional holiday colors I'm seeing this year). I was really drawn to the teal blue color and blush pink this year as a fun color combination for the holidays.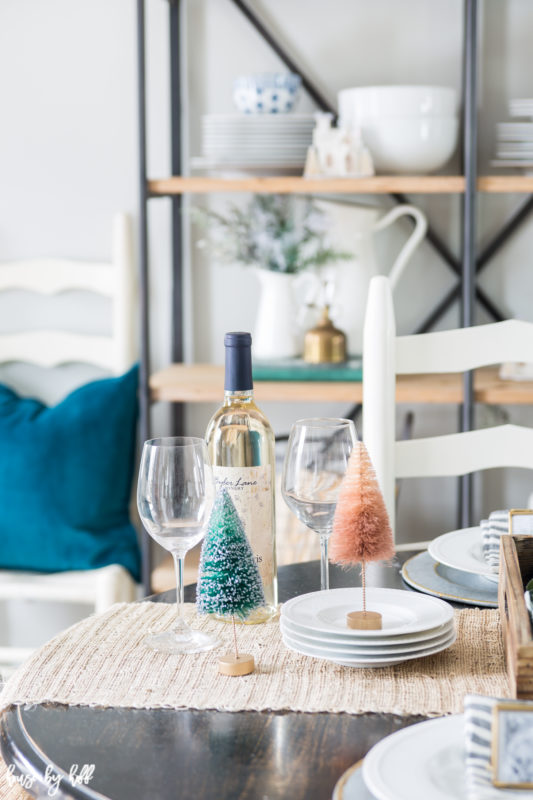 The little bottle brush trees are EVERYWHERE in my house. The tabletop, the living room, the mantel, my daughter's room, and so on…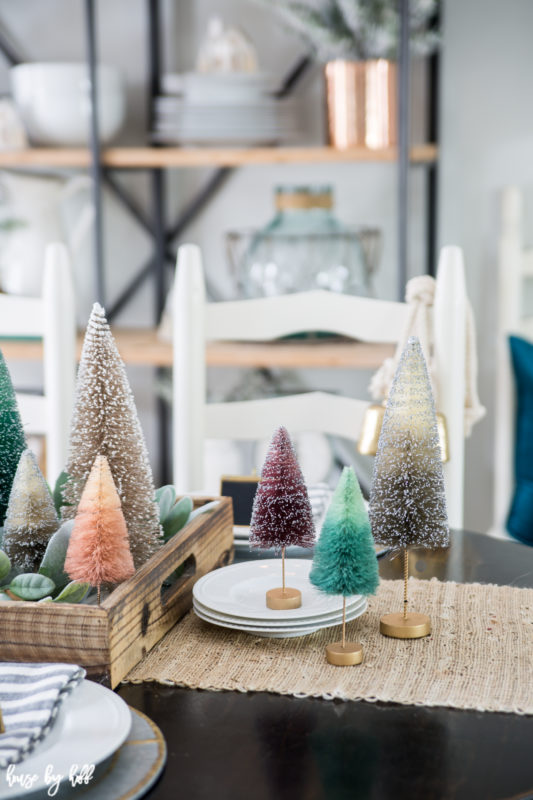 They're just so happy and cute, and I really just couldn't get enough of them!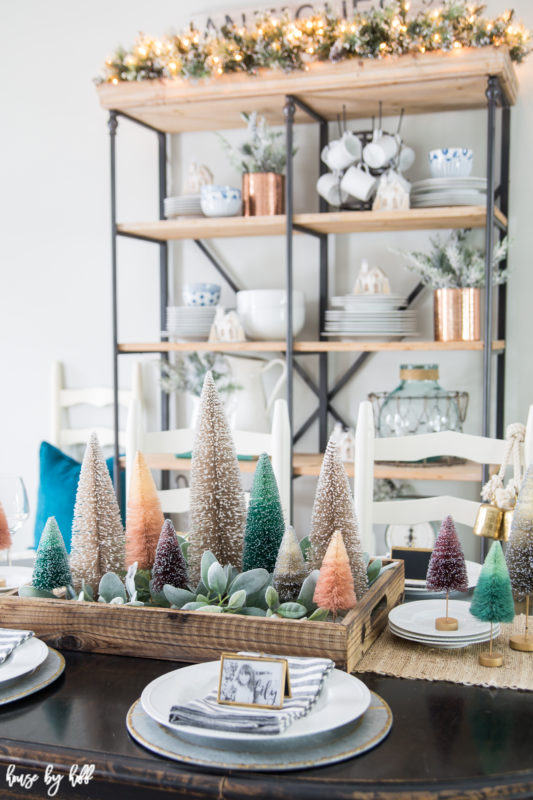 I also pulled out my DIY Photo Place Cards from last Christmas. These fun little place cards personalize the table year-round, but look especially cute on the holiday table.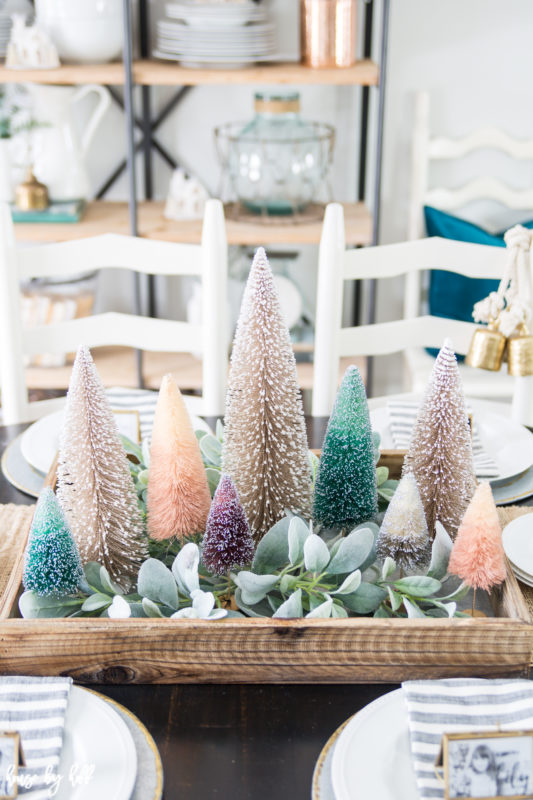 I placed all of the bottle brush trees in a wood tray for my table centerpiece. I added in some lambs ear and eucalyptus leaves too. It's such a simple idea, and took me just a few minutes to throw together.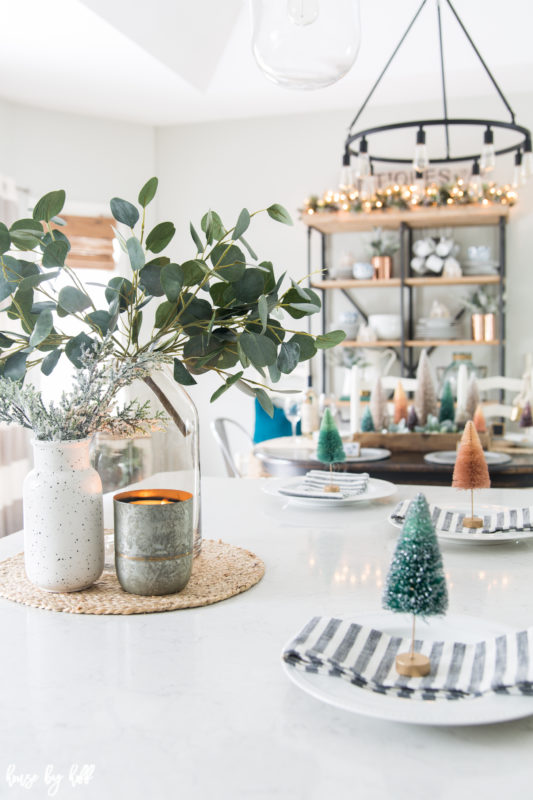 If you like what you see, you can shop the affiliate links below. 🙂


Thank you so much for stopping by my holiday dining room, errr, "eating area" tour. The next stop is Starfish Cottage, and I can't wait to see what of coastal holiday inspiration Kristy has in store for us!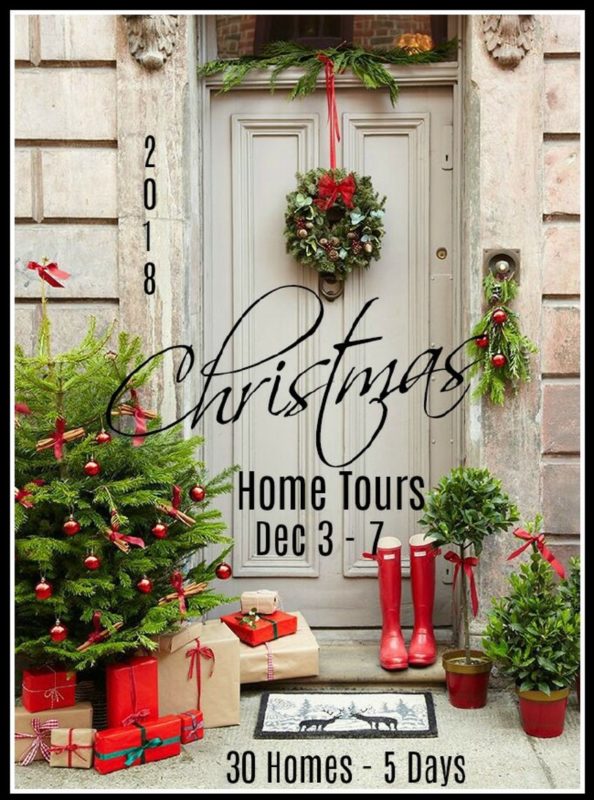 2018 Christmas Home Tour
Monday, Dec. 3  

Tuesday, Dec. 4

 Setting For Four, ZDesign At Home, Inspiration For Moms, House By Hoff  
Wednesday, Dec. 5

Thursday, Dec. 6

Friday, Dec. 7