Well, hello there.
I don't know about you, but I find myself in the same place I normally find myself at the end of December:  Eating holiday left-overs, picking stray pine-needles out of my carpet, and scratching my head trying to figure out where to put all of the new "stuff" Santa brought to us this year…
Yep. It must be almost time to wrap up the year and start a new one. 😉
I thought it would be fun to go through my "most popular" posts of 2014 and rehash the good times…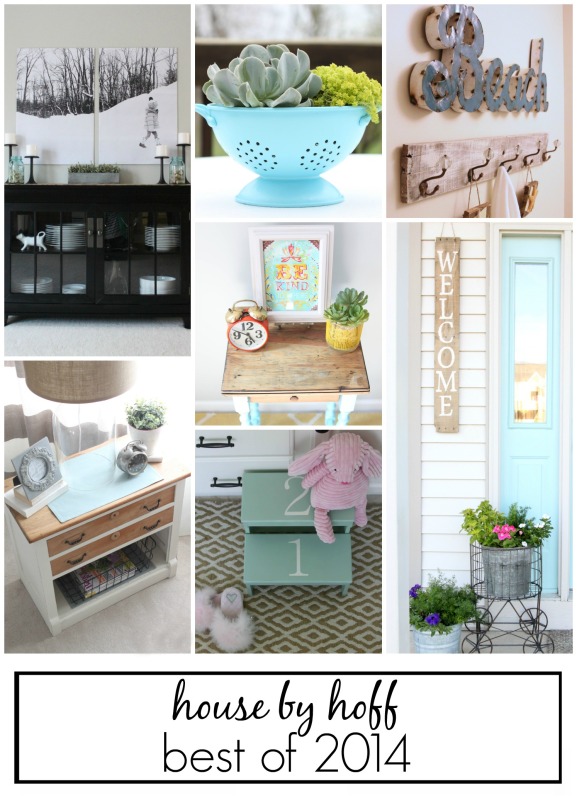 By a landslide, my most popular post of 2014 (and, frankly, the most popular post in House by Hoff history) is my Bold Split-Photo Wall Art.  This project was SO easy to make, and can be done with any favorite family photo. If you haven't been to Staples to have an Engineer Print made, you really must try it in 2015. 😉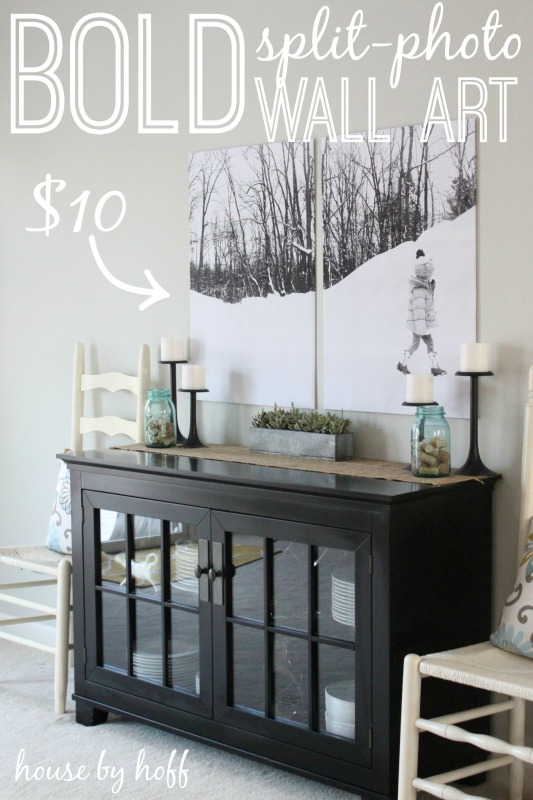 Next up is the old colander that I found at Goodwill, spray-painted, and turned succulent planter. This project makes me laugh because it caused such a controversy when it was shared on Hometalk's facebook page last spring. I received a lot of criticism. for spray painting an old, outdated, rusty colander…it was crazy. But the Old Colander Succulent Planter remains one of my most viewed projects of 2014. (And, for the record, I LOVE it spray painted!)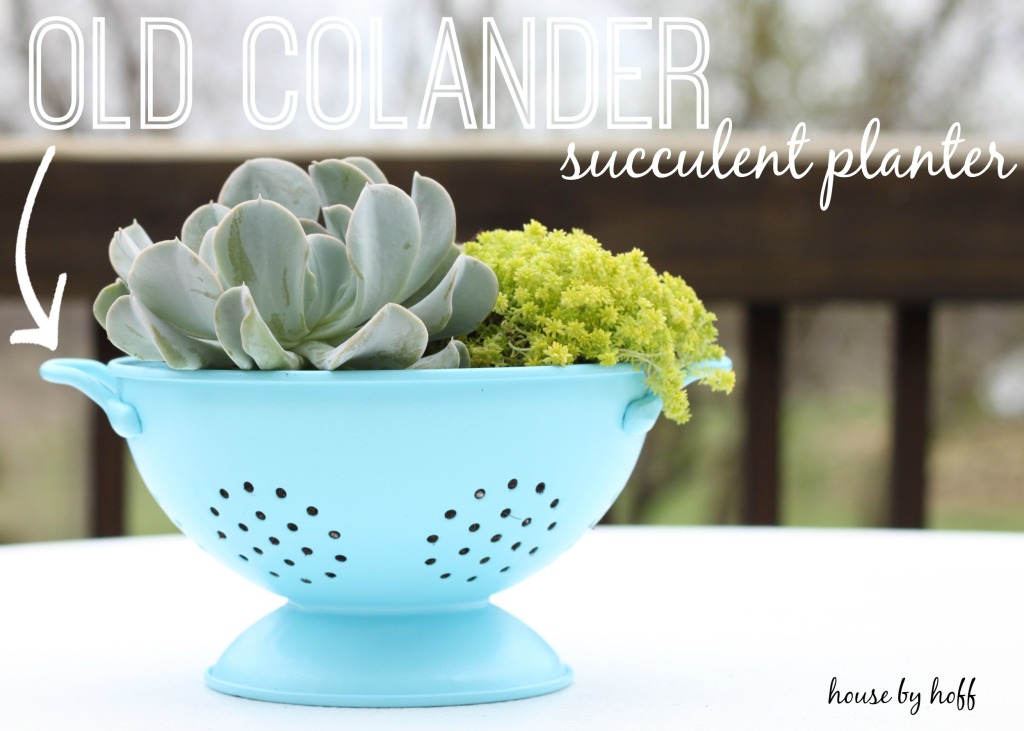 My daughter's birthday parties are always my favorite posts of the year. Miss L's Cowgirl-themed 3rd birthday party was so much fun to plan and decorate!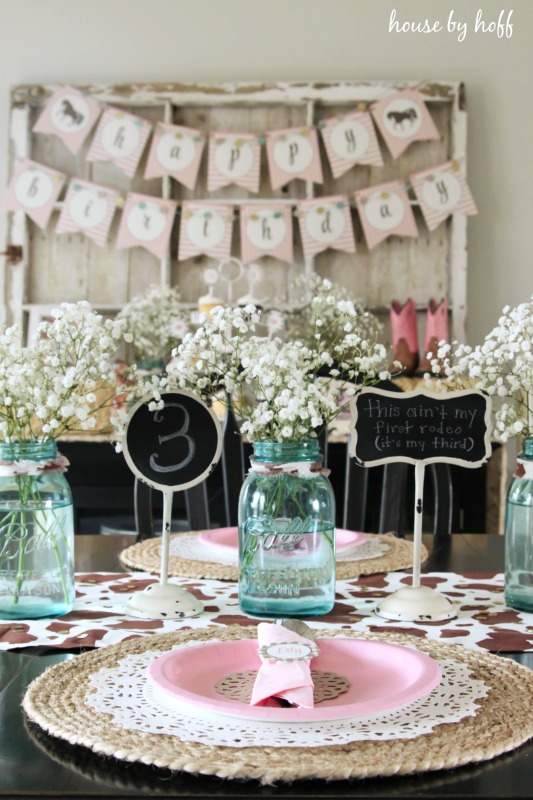 I love a good furniture make-over, and this Two-Toned Table is still one of my favorite pieces in my house!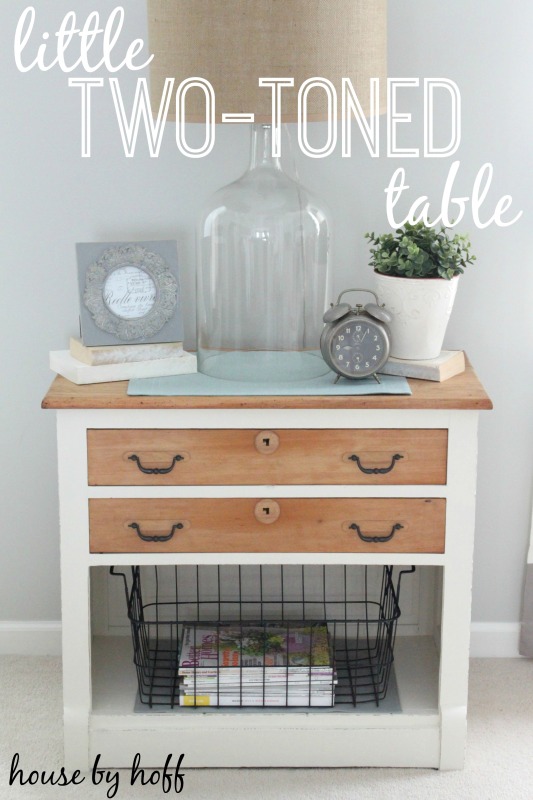 It's funny how sometimes I'll post about a project, but not really expect it to get much attention. This DIY Pallet Wood Welcome Sign is one such example. I love this sign, but I didn't really expect it to be so popular on Pinterest…just goes to show that you never know! 😉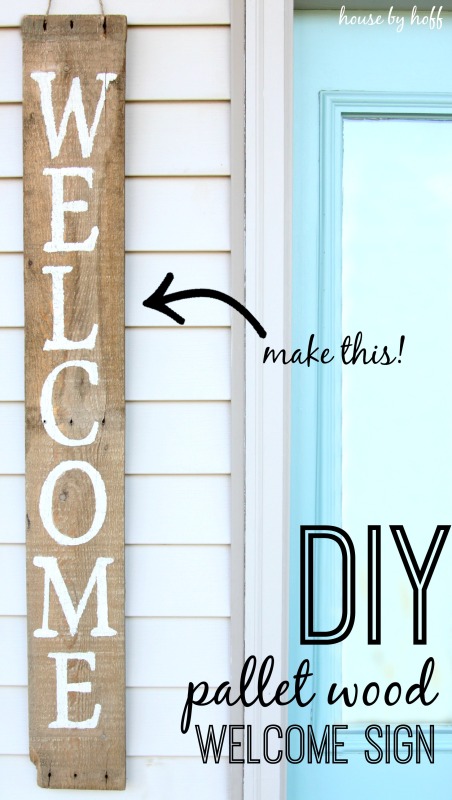 Speaking of pallet wood, my tutorial for making a new towel rack out of an old piece of wood was a fun project this year!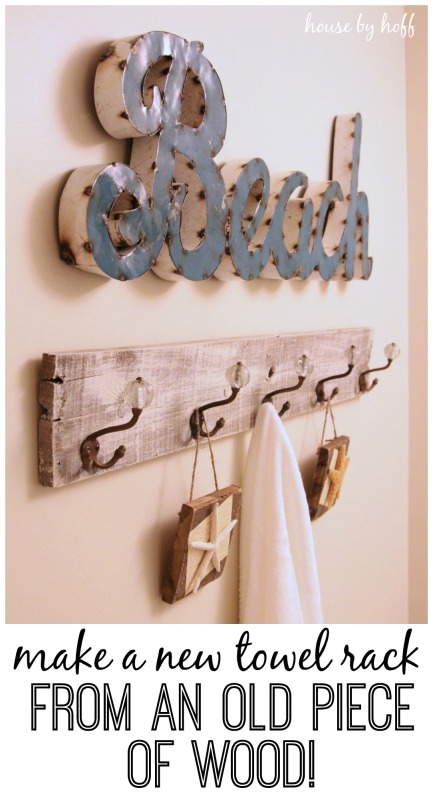 I honestly didn't know if I could pull off my Pottery-Barn Inspired Rope Wrapped Mirrors, but with some hot glue, rope, and a little bit of luck, they turned out great!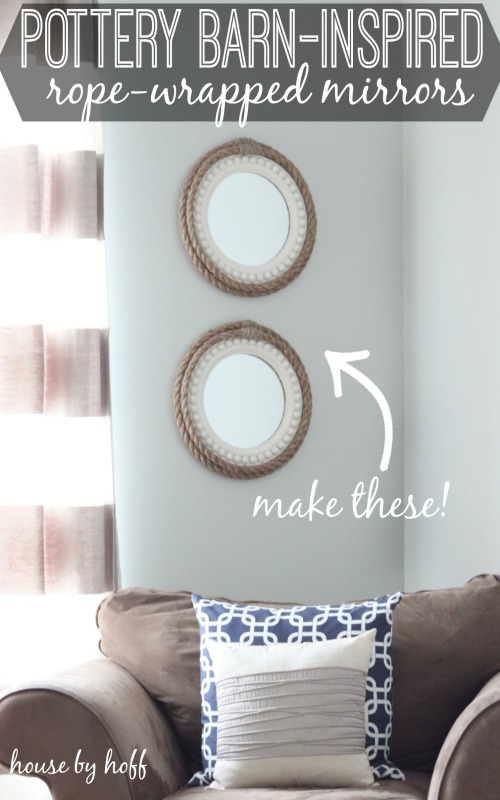 Another fun painting project was this Little Step Stool Makeover for our Guest Bathroom Makeover!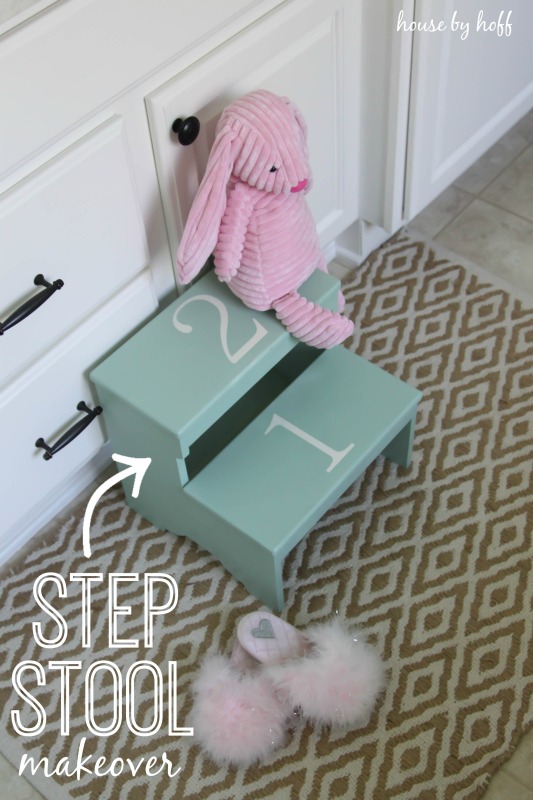 I'm starting to realized how many little pieces of furniture I made over this year! Whew! This Turquoise Two-Toned Table is so cute, and I still just love it!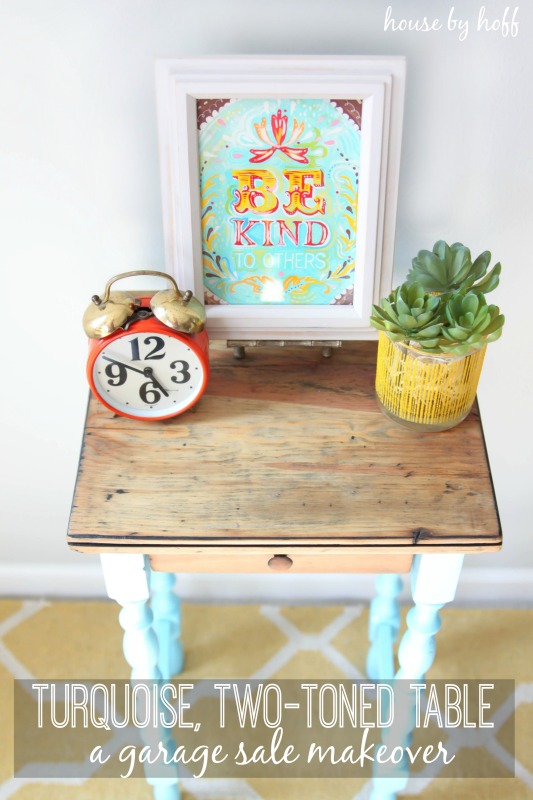 Ya'll know I love my glue gun and I love seashells! Combine these two loves, and you get a Rustic Seashell Plank that will look fab in any room in the house!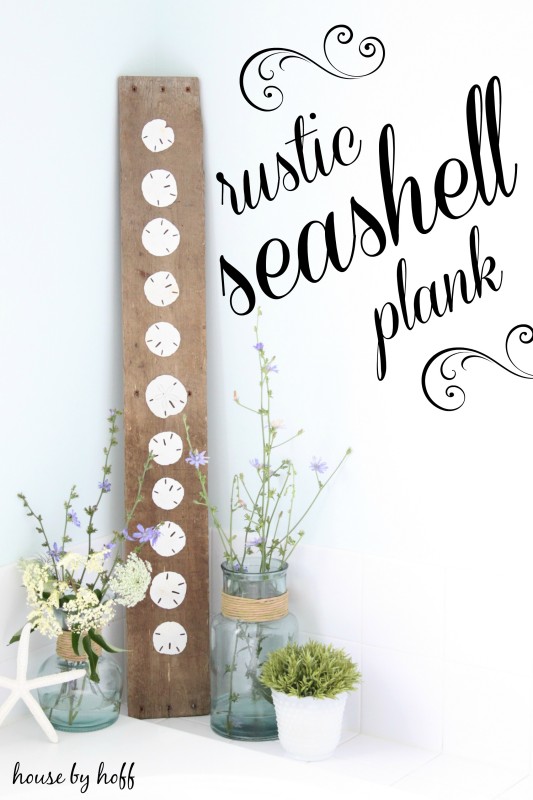 WOW!! 2014 was a great year for House by Hoff!
Early in the summer of 2014, I managed to switch the contents of my entire blog from Blogger to my new self-hosted WordPress Site…talk about stressful and crazy!!! I'm so glad I did it, but I'm so glad that I'll never have to do it again! 😉
I think the coolest thing for me in 2014 was getting to attend the Haven Blogging Conference in Atlanta, GA last July and meeting (almost all) of my blogging buddies in person. I am so inspired and have learned so much from my blogging friends. Blogging is a funny business. It's competitive, it's crazy, it's confusing, and it's awesome all rolled together. Bloggers in our niche are SO supportive and eager to share and help each other out. I don't know how to explain the bond I have with these girls, but we just "get" each other in a way that is rare… That experience remains one of the coolest experiences of my life, let alone in 2014!

 Speaking of my blogging-buddies…
Some of my favorite bloggy friends are sharing their years in review today too, and believe me, these ladies have had amazing years! You won't want to miss out on their best posts, so be sure to hop around and check them out!
Rachel- Maison de Pax | Jamie- So Much Better with Age | Jenna- Rain on a Tin Roof | Chelsea- Making Home Base | Abby- Just a Girl and Her Blog
Jen- Migonis Home | Nina- Everyday Enchanting | April- House by Hoff | Krista- The Happy Housie | Sarah- Life on Virginia Street
Have a great day and a Happy New Year! xo