My 10 spring decor ideas to kick the winter blahs are easy and fun to do!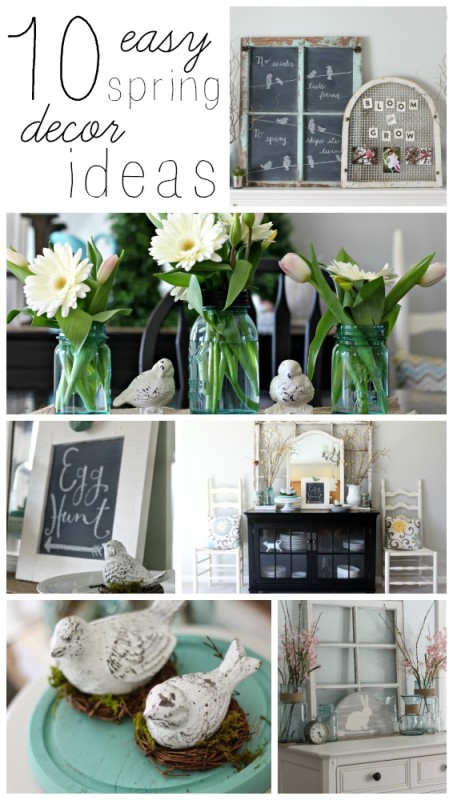 Blah.
Winter. Blah.
I get the winter blah, blah, blahs this time of year. I start detesting the sight of snow, the bank thermometer that reads 7 degrees when I'm driving through town, and the way my warm socks get wet when I'm walking through small puddles of melted snow in the laundry room.
Blah humbug.
Spring Decorating
I'm combating my cold winter woes by thinking about spring decorating. It's almost time (in blogger-time, which is a different time than most people are on) to start decorating for spring. I've been combing Pinterest, the spring PB catalog, and my own blog (ha!) to get excited for spring.
I thought it would be fun to open the House by Hoff vaults and share 10 Spring Decor Ideas to Kick the Winter Blahs…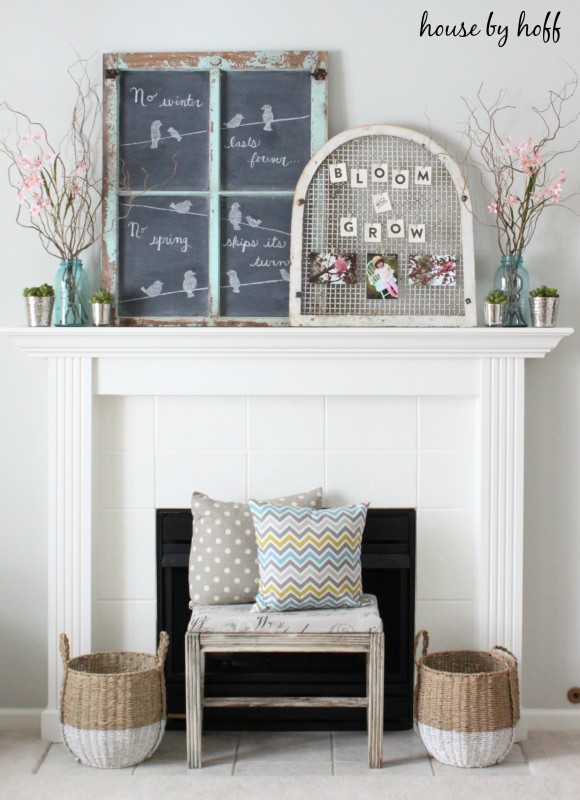 I  still love my Spring Mantel from last year. The adorable birdies on the chalkboard were my favorite! Would it be bad to do the same thing this year?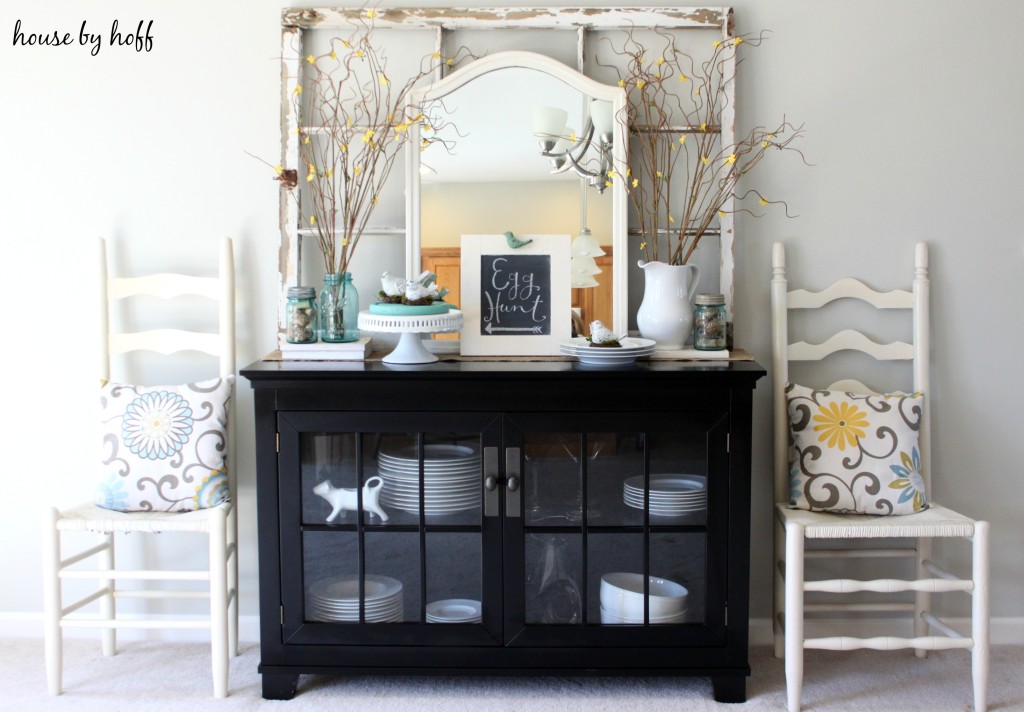 My Spring Vignette from last year was a keeper! It was the first time that I put that wooden window frame on the buffet, and it's still there.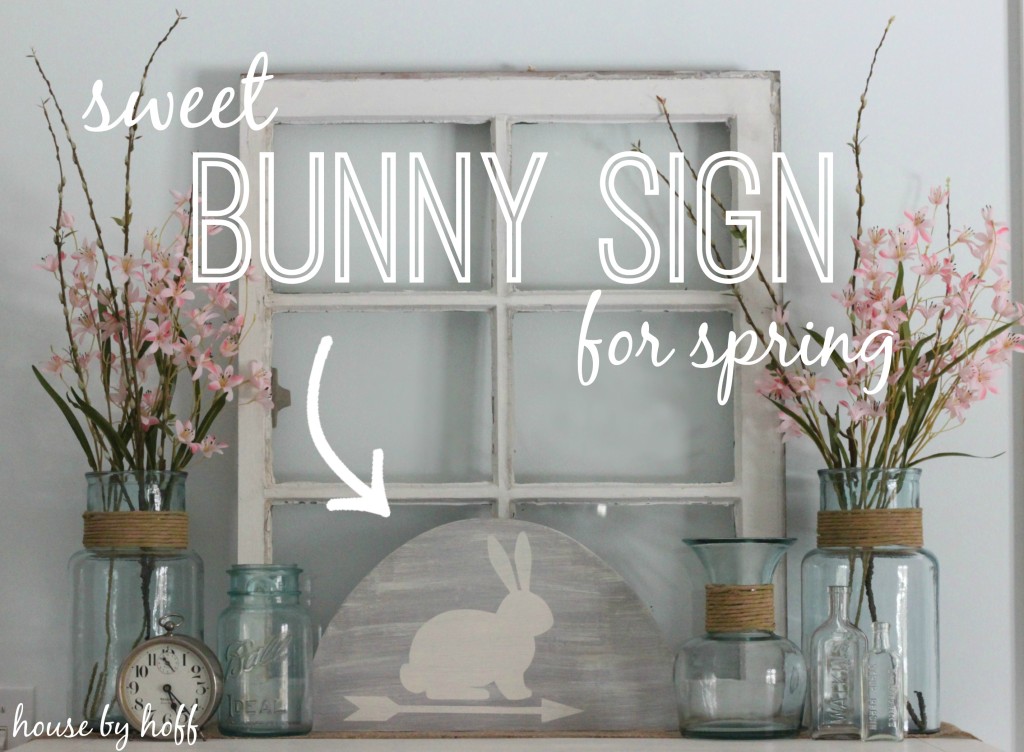 This Sweet Bunny Sign for Spring was a Goodwill transformation! Somewhere under the bunny and gray paint is a dated welcome sign.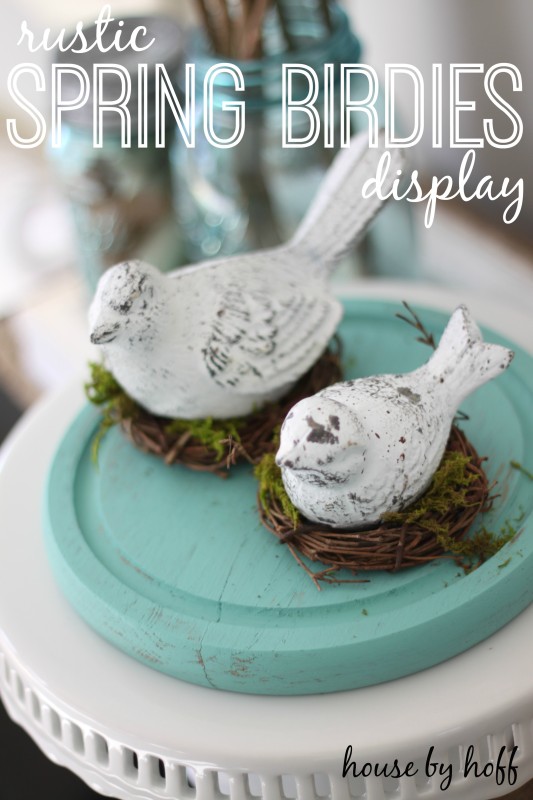 I am definitely going to be pulling out my cute birdies this spring! This Spring Birdies Display hit just the right note!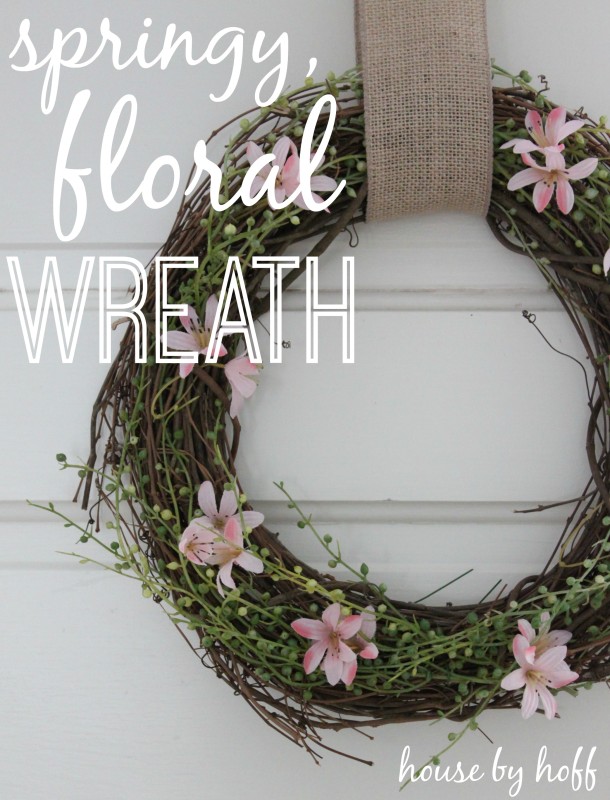 This Spring Floral Wreath was one of those "make in 20 minutes with what you have" projects. Love that kind of project!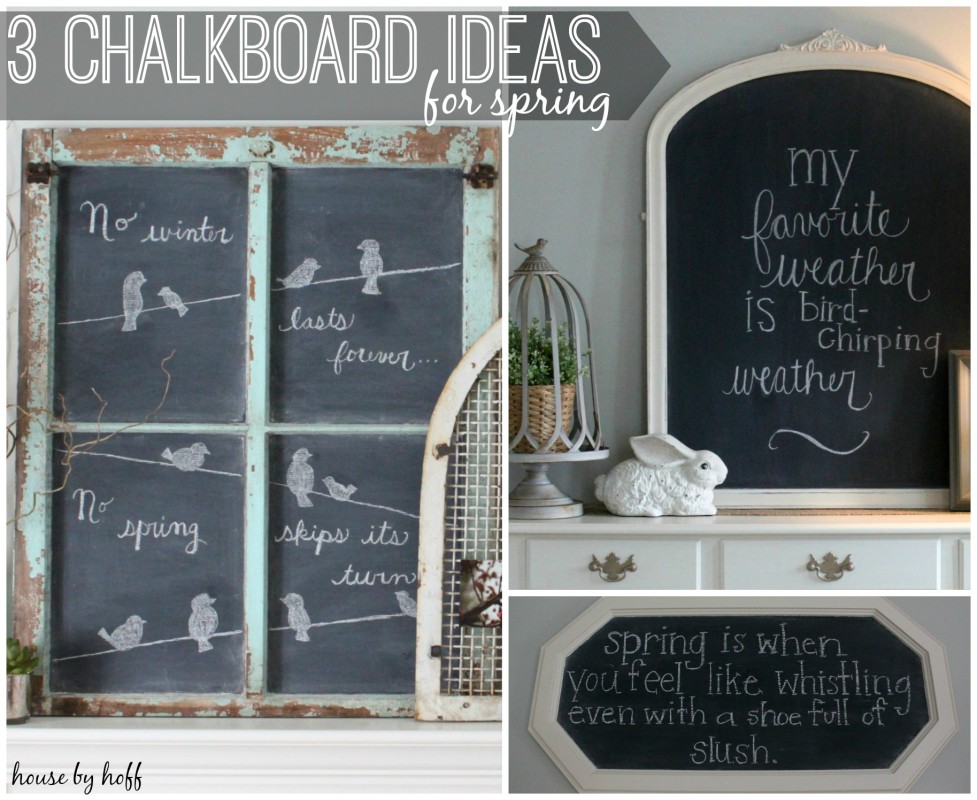 I do love a clever chalkboard…check out this post with 3 Chalkboard Ideas for Spring!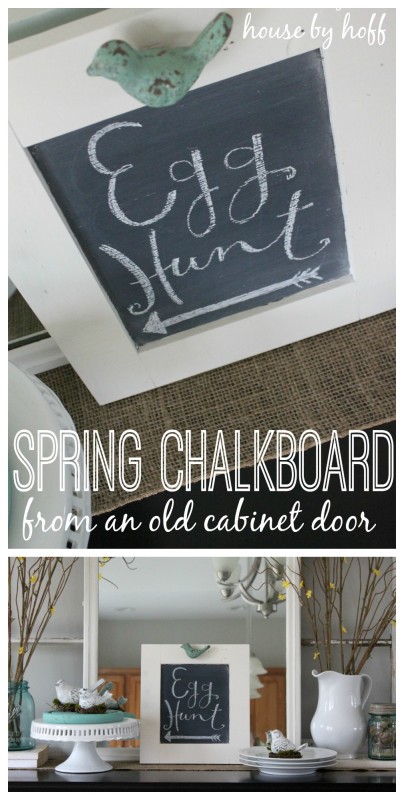 Speaking of chalkboards, check out this Spring Chalkboard from an Old Cabinet Door project!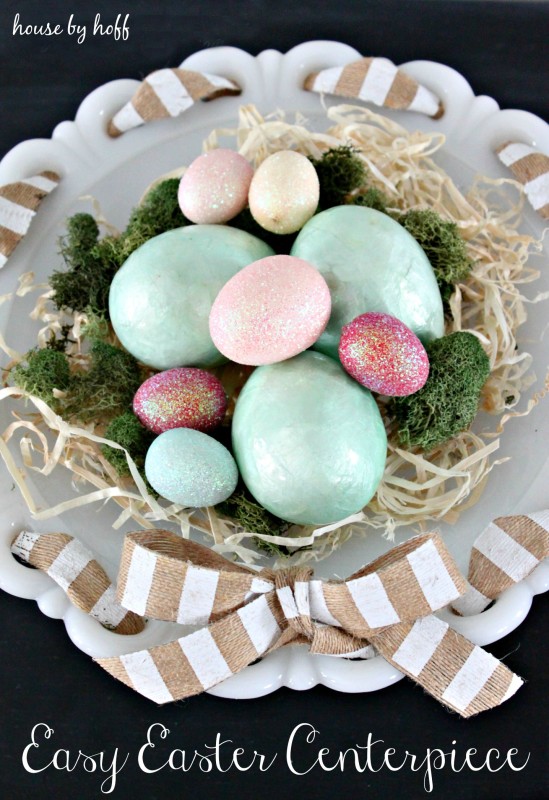 I still love this Easy Easter Centerpiece made from some Goodwill finds!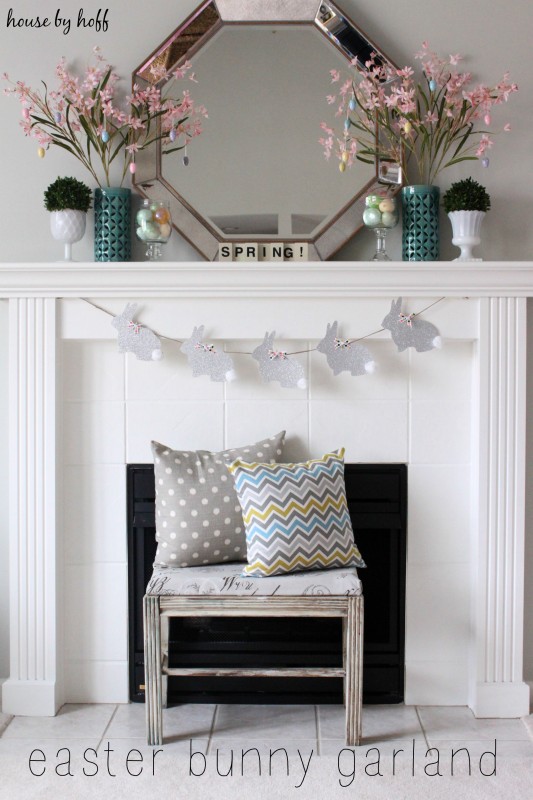 This Easter Bunny Garland was SO easy to make. I laugh when I see this project because I remember how I had to practically break down our guest room door to get my supplies!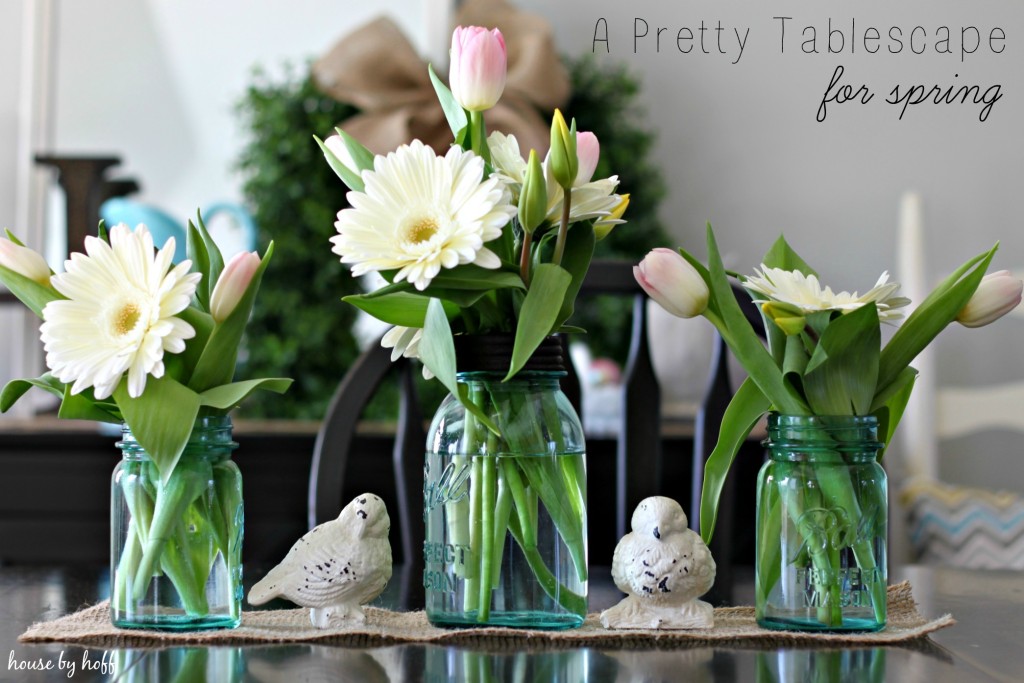 I love this gorgeous arrangement of tulips and Gerbra daisies that my mom arranged in blue ball jars for our Easter centerpiece nearly two years ago! Check out this Pretty Tablescape for Spring!
Okay. Now that I've put this post together, I'm just itching to decorate for spring!
Who's with me?!
~
One more thing! I'm participating in an amazing cash giveaway opportunity! The Luck of the Irish Giveaway is a chance for 3 winners to receive $500 in Paypal cash! Click here for more details!
~
Have a great day!