I don't know about you, but I find that inspiration for projects comes from the most unexpected of places. That certainly is the case with my DIY sign for fall. 🙂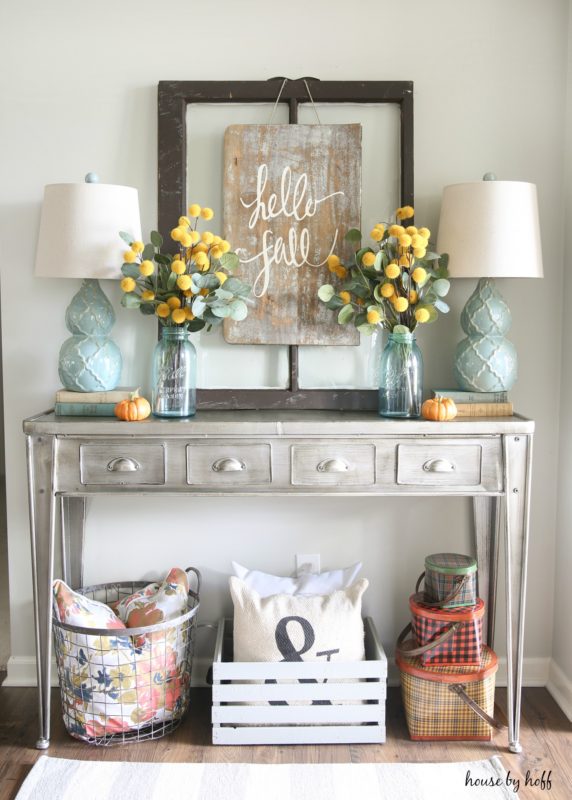 I'll see something, and suddenly I have an idea pop into my head…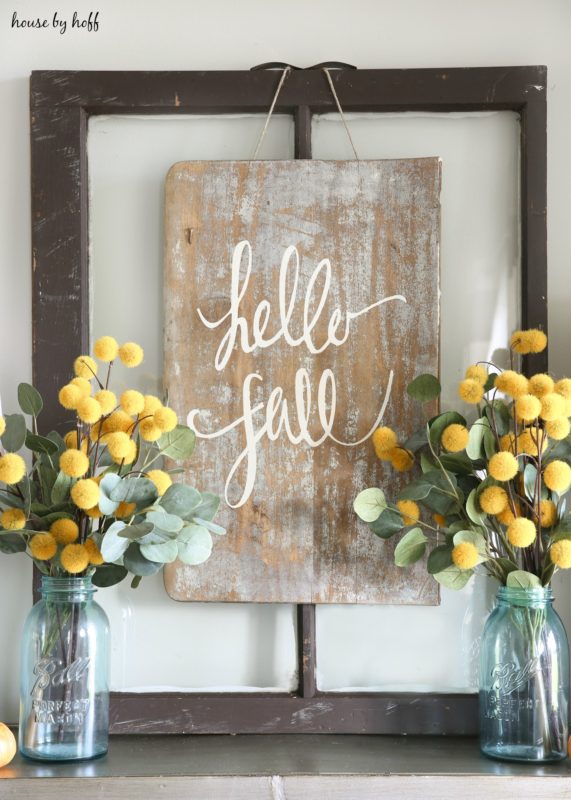 This time it was an old, antique school desk. Now, before you get upset with me for dismantling an old school desk, you should know that this particular piece was completely falling apart. It was unusable and, frankly, unsafe for anyone to sit on. There. Now that you know that, I feel better. 😉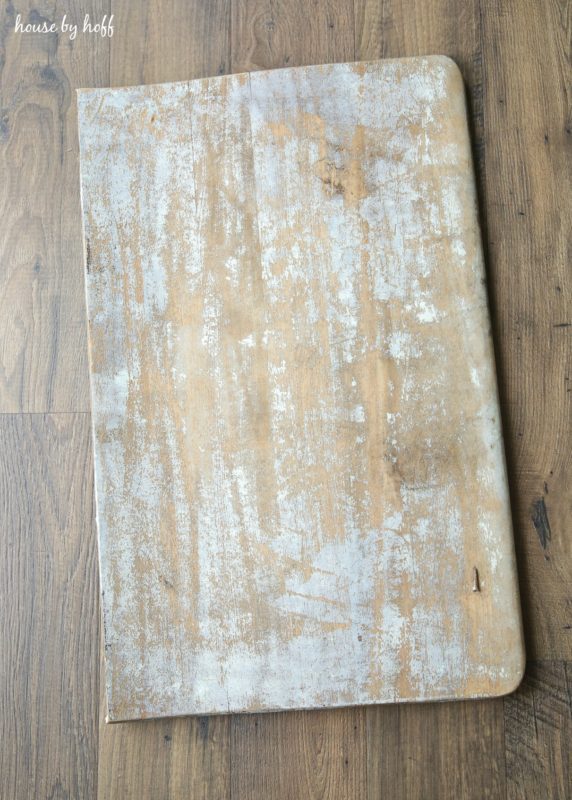 This board was part of the bench of the old school desk. You can see it was a perfect, chippy, old piece of wood. The kind that is just perfect for a sign! Even more perfect that I didn't have to do an ounce of prep work to it!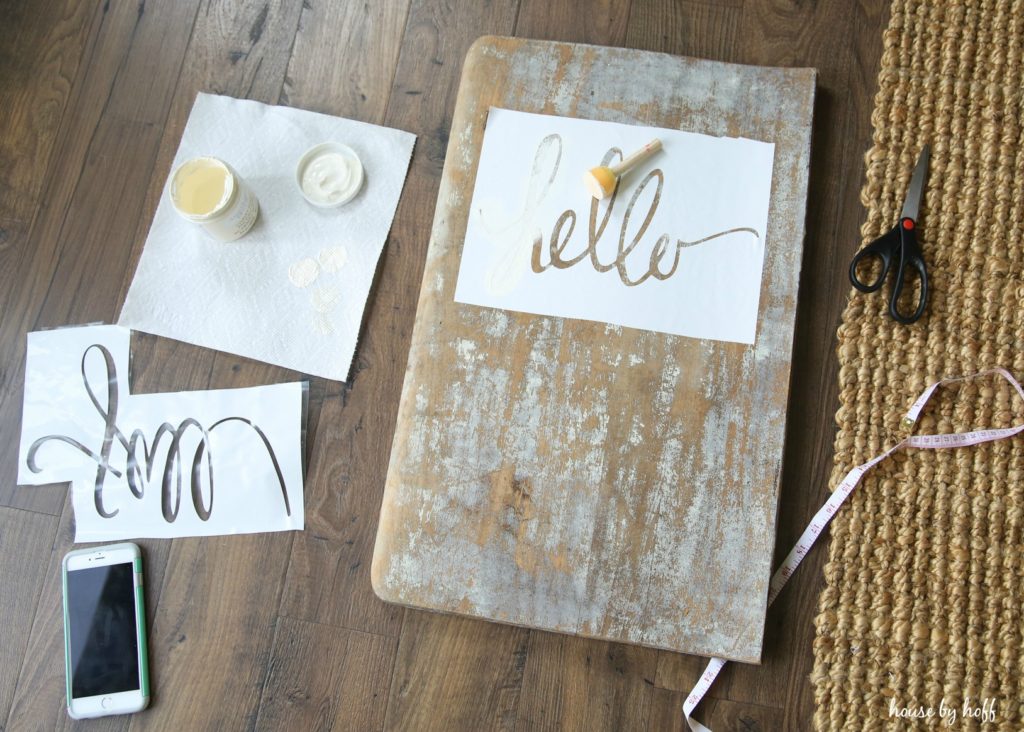 I used my most common method for sign making to create this fall beauty. I use my Silhouette Cameo to create a vinyl stencil, and then stenciled it right onto the sign. This was a pre-made design that I purchased right from the Silhouette Studio. I normally just use whatever paint I have on hand, which in this case was some chalk paint, and a sponge brush to dab the paint. I had a tape-measure to help me keep the words centered. My cell phone was in the mix because Miss L. was over playing at our neighbor's house, and I was certain that I'd get a, "Come get your kid!" call at any moment. #workfast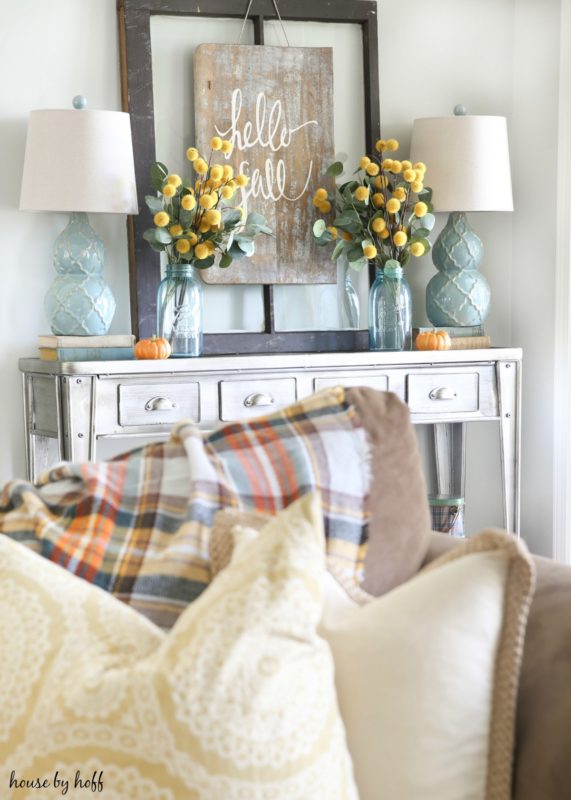 I love the big, swoopy calligraphy and the simplicity of the words on the old piece of wood.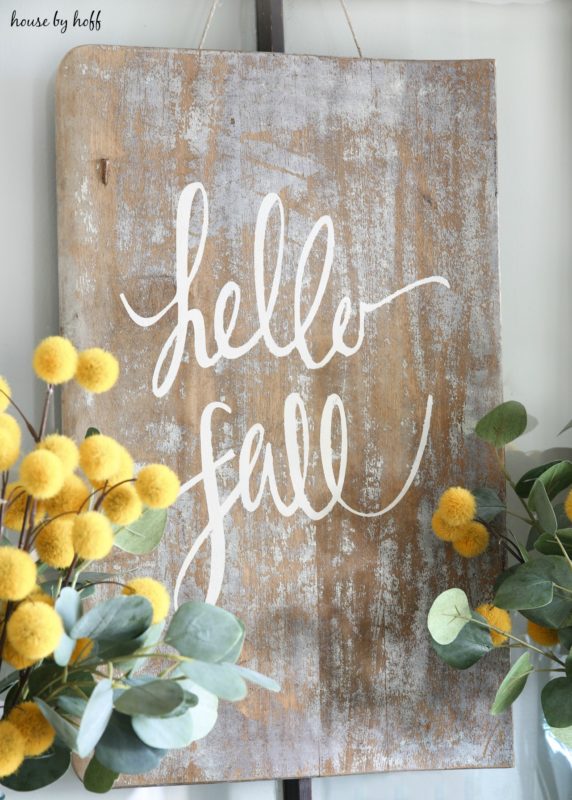 Do you have any fun fall projects on your list?
If you like this fall sign, maybe you'll enjoy this quick round-up of some of my other DIY signs!
Have a great day!