I seriously remember thinking (at about this time last year), "I wonder if I'll be able to come up with enough 'stuff' for the blog this year…"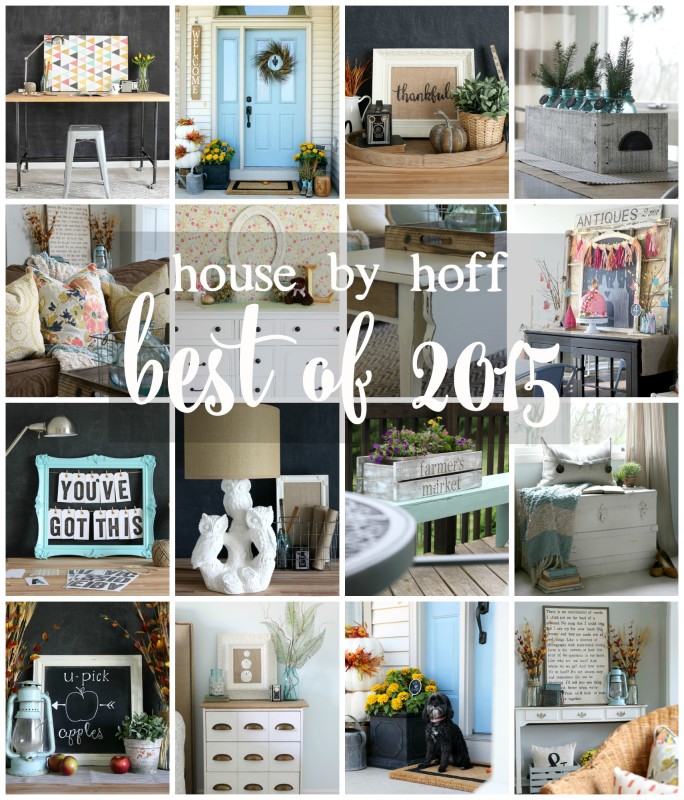 Holy cow. I had nothing to worry about. 2015 was the best year yet for my growing blog, and I have you to thank for that!
Thank you from the bottom of my heart for reading this blog. It is nothing short of my heart and soul, my creative outlet, (and sometimes kind of feels like my second child). No joke. You know how it feels to have a tiny baby, pour your heart into it, watch it grow, and feel yourself grow with it? That's kind of what this blog feels like to me. I've said it before, but I'll say it again:  It is my happy place, and I can't thank you enough for supporting me.
Alright, I'll stop being a sap. 😉
Today I'm sharing House by Hoff's "Best of 1015." The first 12 projects are based on number of page views, and the last 8 are just some of my own faves from the year.
~
The hands-down winner for most page views this year was my tutorial for How to Make Perfect Letters on Burlap. This super-easy tutorial (that it didn't even require words) was a surprise hit for me.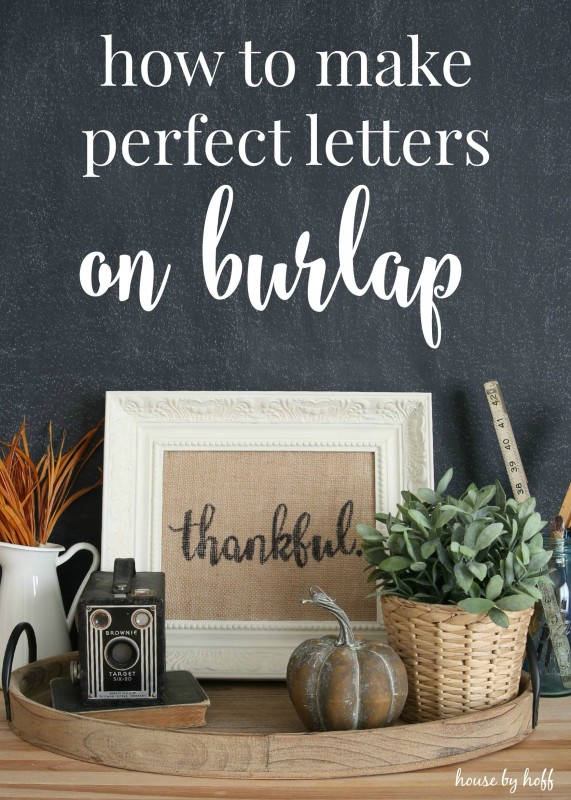 Next up is the Ikea Rast Hack I completed back in May. This little dresser made quite a transformation, and I still love how it looks in our bedroom!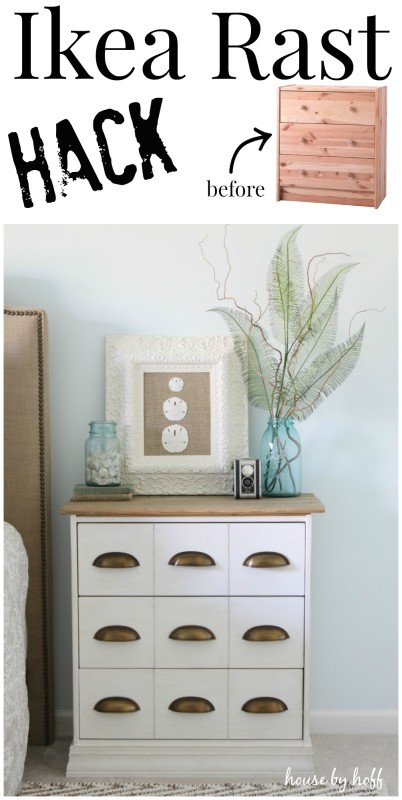 My DIY Song Lyric Sign miiiiight be my favorite project ever. That is a bold statement, but it's a piece that I'd dreamed about creating for a long time before I actually put a plan into action. It was a lot of work, but I LOVE how it turned out!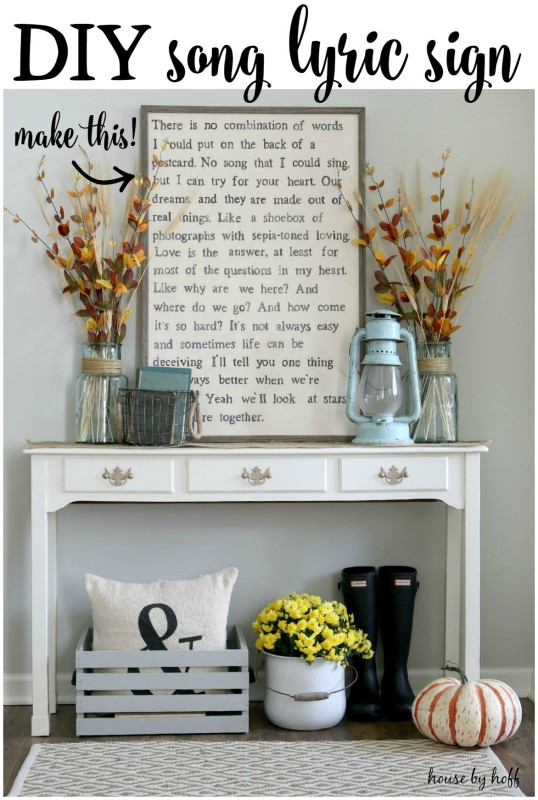 I feel like my house really started coming together, like really coming together, this year. That may sound weird, but with the new floors, and the evolution of a style that feels like my own, my home finally feels like a true reflection of me. It has taken me three years of living here to finally be at the point where I look around and am very happy with what I see. My 2015 Fall Home Tour was a big hit, so maybe others are noticing the evolution too?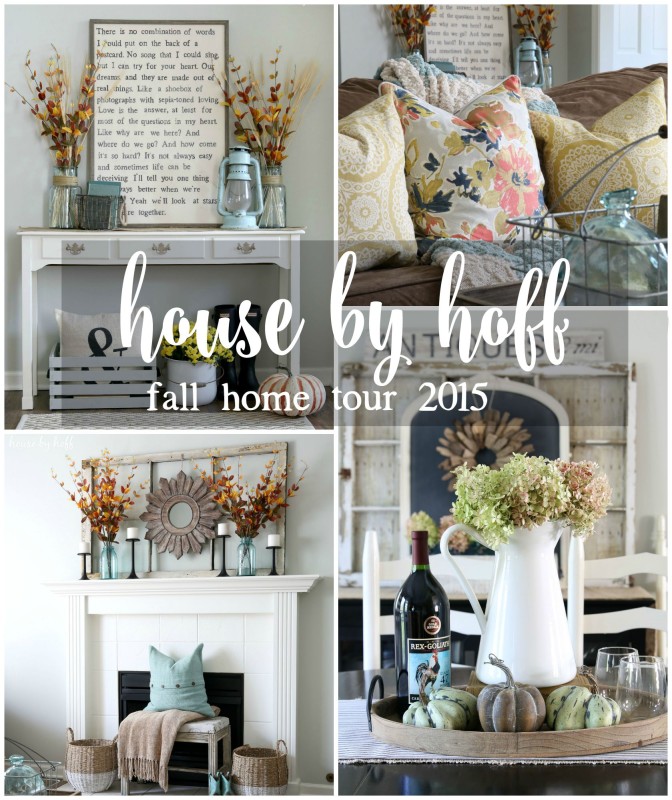 Pallet wood projects never get old, and this DIY Pallet Wood Box was a favorite!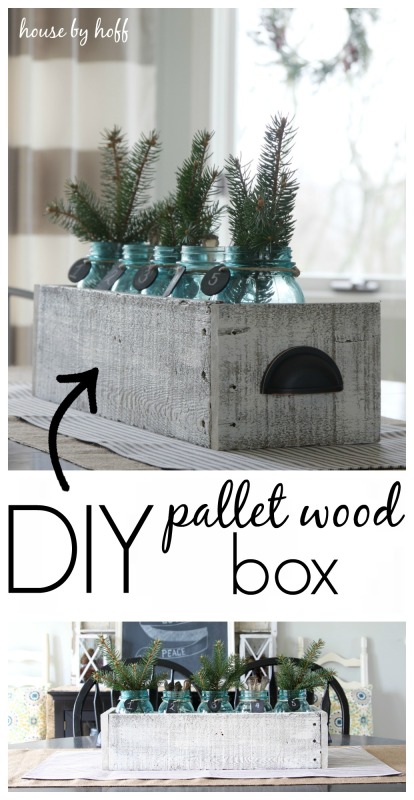 Another "Back to Basics" post, How to Paint Your Front Door, was so much fun to put together and share! I had friends tell me that they were inspired to pick up a paint brush and give their front door some TLC, and that made me so happy!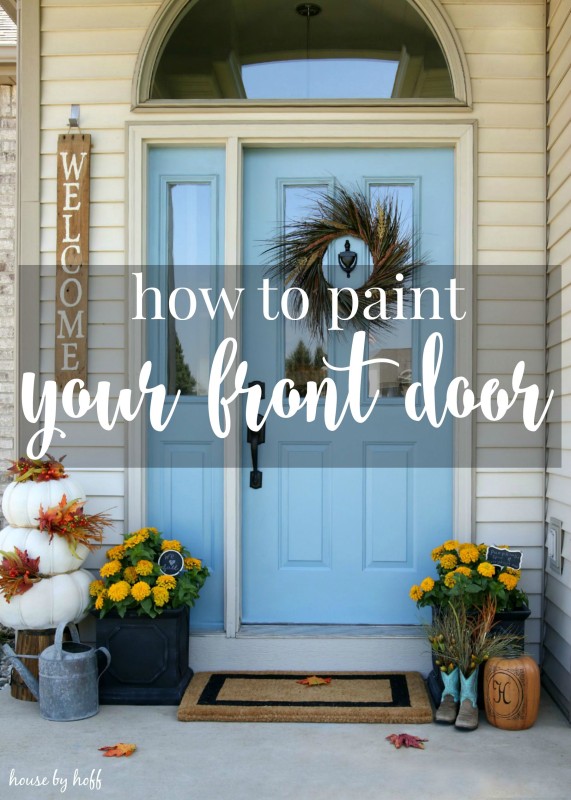 My 2015 Spring Home Tour was bright, fresh, and everything I love about decorating for spring!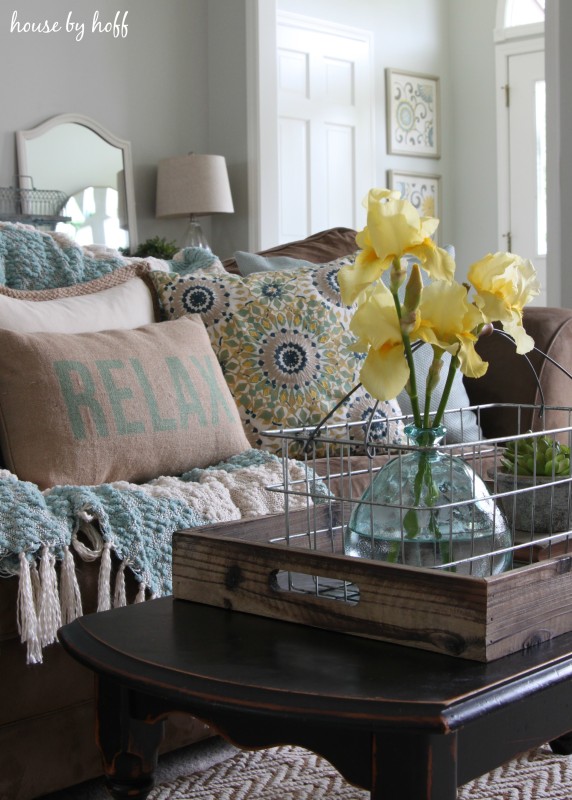 Another pallet wood project, How to Make a Pallet Wood Planter Box, was perfect right as summer began!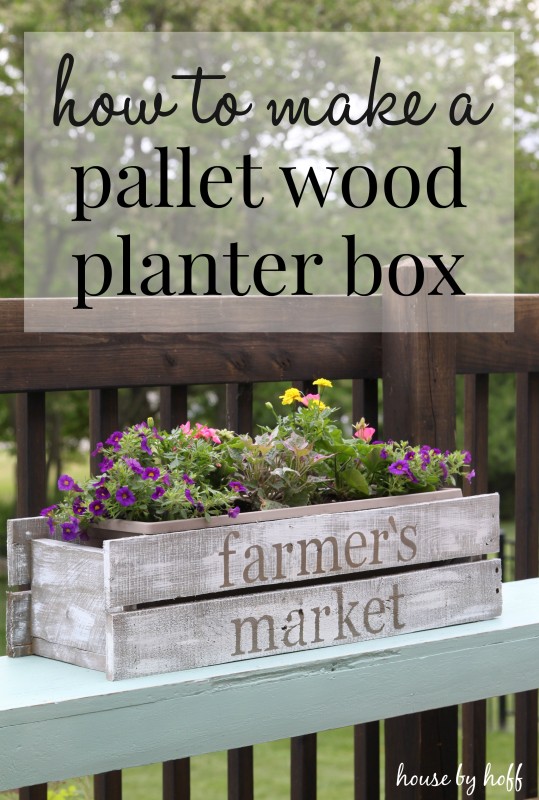 I love painting furniture, and spent a lot of hot, sweaty hours in the garage for my summer post, How to Achieve the Perfect Weathered Look.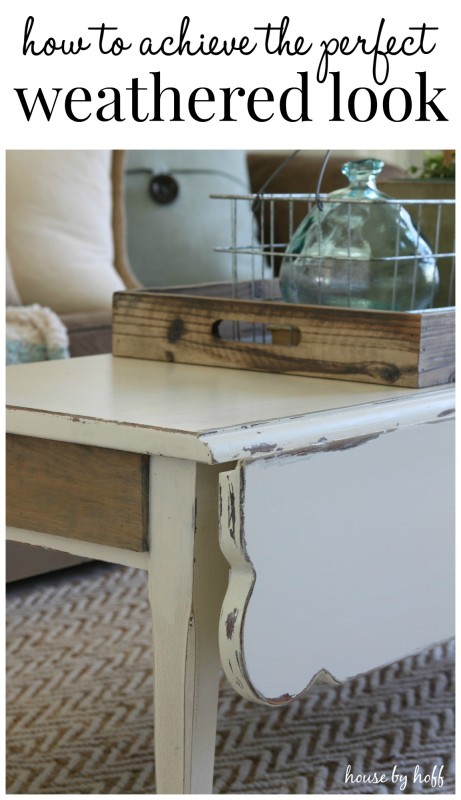 This one makes me laugh. I made my first attempt at making a Youtube video, and I don't think I completely sucked. Come watch my first Youtube creation, "How to Create Beautiful Vignettes."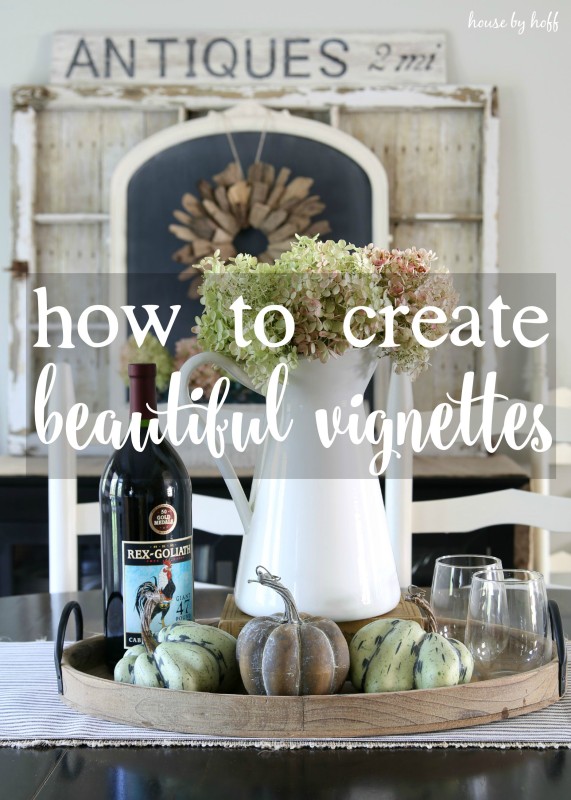 Obviously, the "Back to Basics" blogging series was a big hit this year. Yet another basic tutorial, "How to Make the Perfect Chalkboard Letters" was a fave!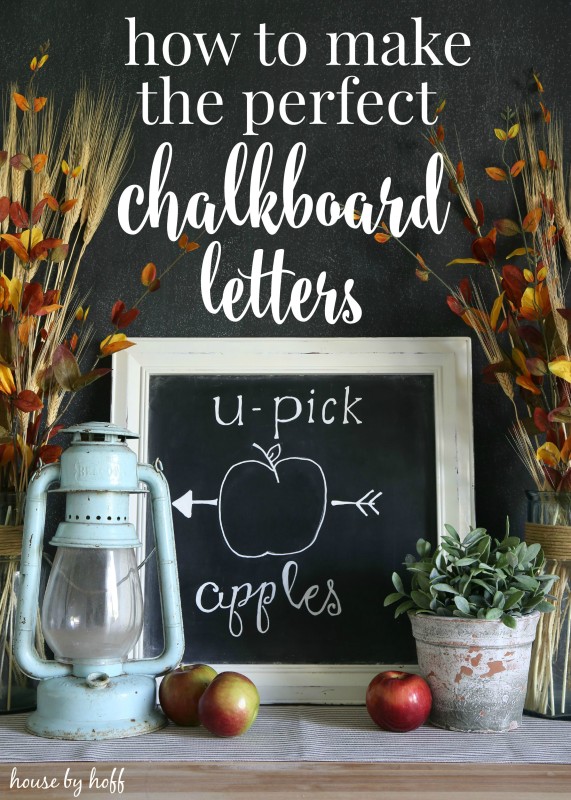 The last "top post" based on page views was my sweet girl's "Big Girl Room Makeover" that we completed last January. This room remains one of my favorite spots in the house!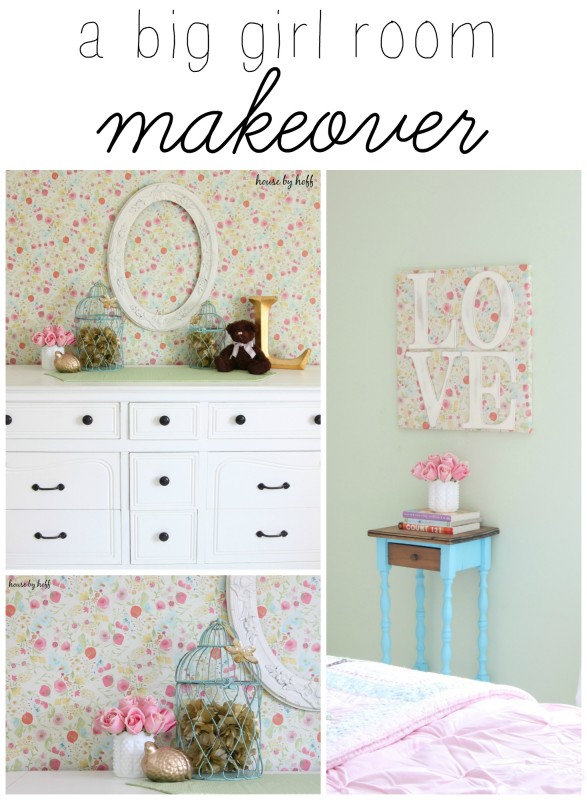 ~
I loved all of the posts above, but I have a few more personal favorites that I'd like to include in my Best of 2015:
I was pretty shocked at how great this "Spray-Painted Trunk Makeover" turned out. I LOVE this trunk now!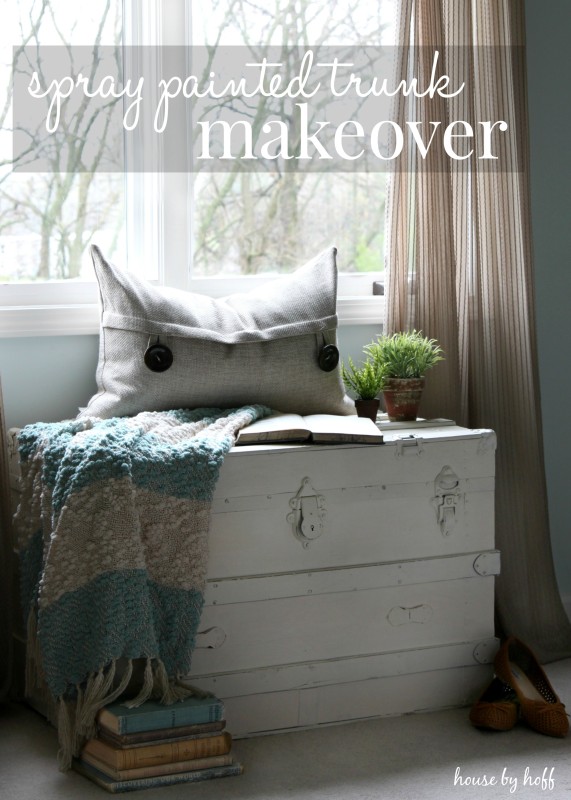 This "$7 Piano Bench Makeover" was my first attempt at reupholstering something. I was pretty pleased with my efforts. 😉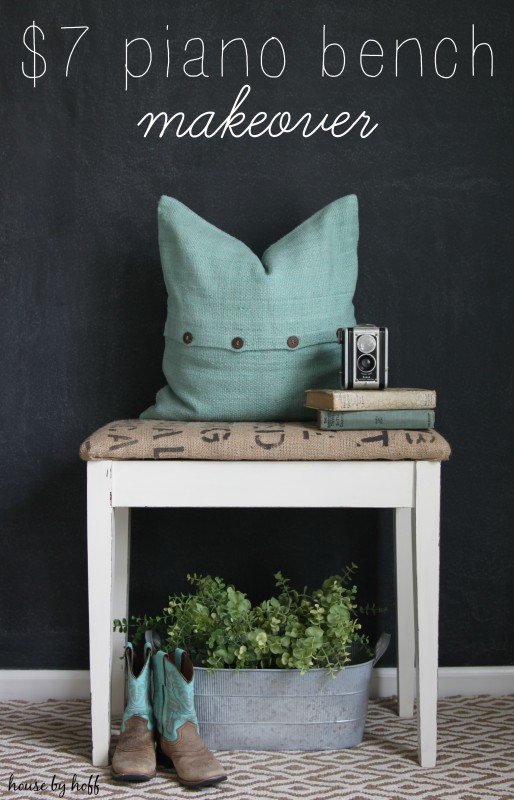 I still can't believe that the principal at my school plopped this gem of an owl lamp in front of me. She was so great to give it to me, and I think I've done her proud. It now sits in my classroom, where the kids love to look at it! 😉  Checkout the "Spray-Painted Owl Lamp" makeover.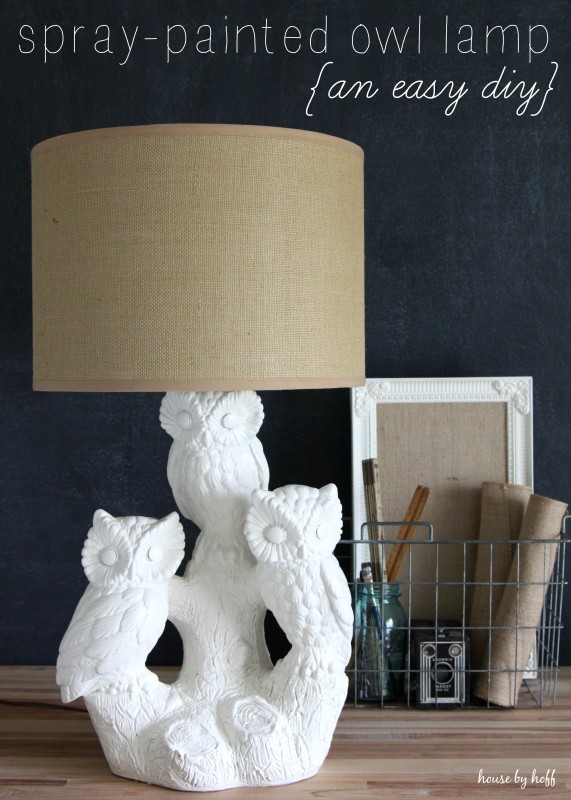 Another project that ended up in my classroom! "How to Make a Message Board From an Old Picture Frame" was such a cheerful transformation of my Grandma's old frame.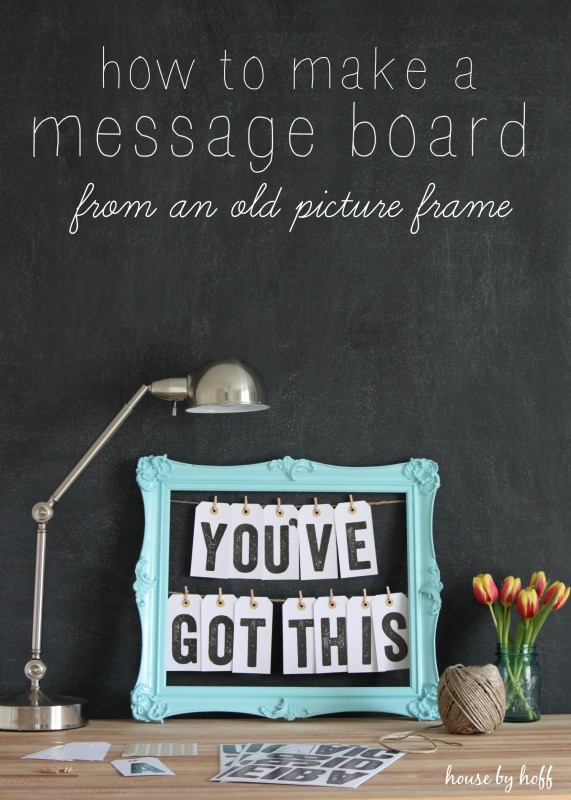 This girl was beyond thrilled to work with Home Depot (can we say highlight of 2015?!) to make my "DIY Piping and Butcher Block Table".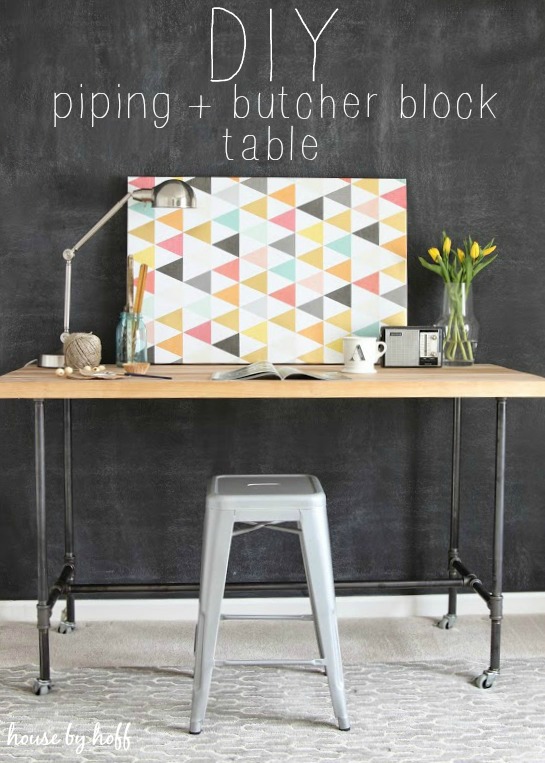 Mr. Hoff and I kind of invented a way to make this wooden arrow on the fly one day. (Imagine me trying to explain my vision, while he scratched his head and made suggestions.)  Check out our tutorial for "How to Make a Wooden Arrow."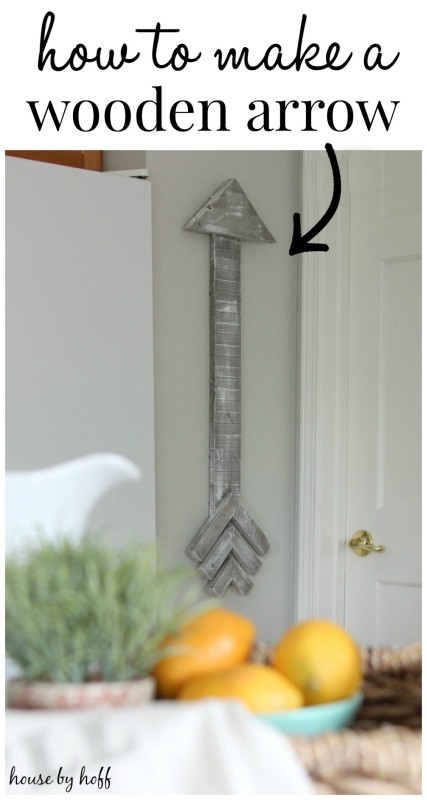 You know I love a good handmade sign! I loved this Home Sweet Home sign I made this summer!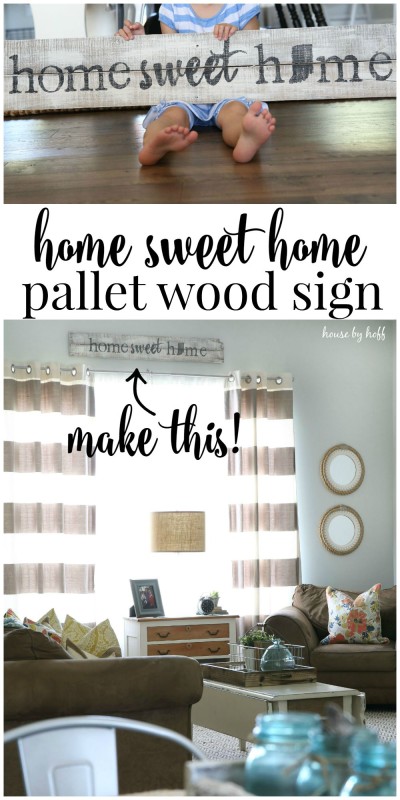 Ahhhh….last but certainly not least! Miss L's 4th birthday party! Come check out the Princess Party!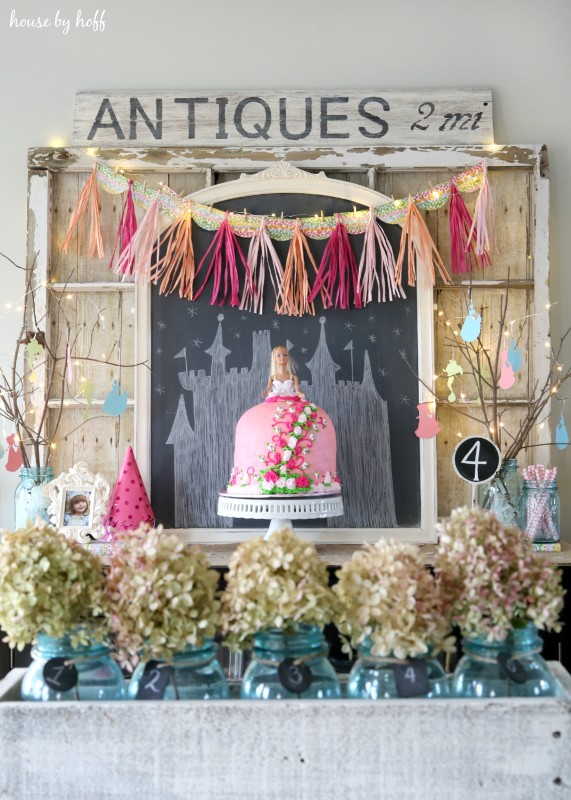 Yup, 2015 has been an amazing year for House by Hoff! But I'm not alone! My blogging buddies also had amazing years, and they are rounding up their best posts of 2015 too! Be sure to check them out!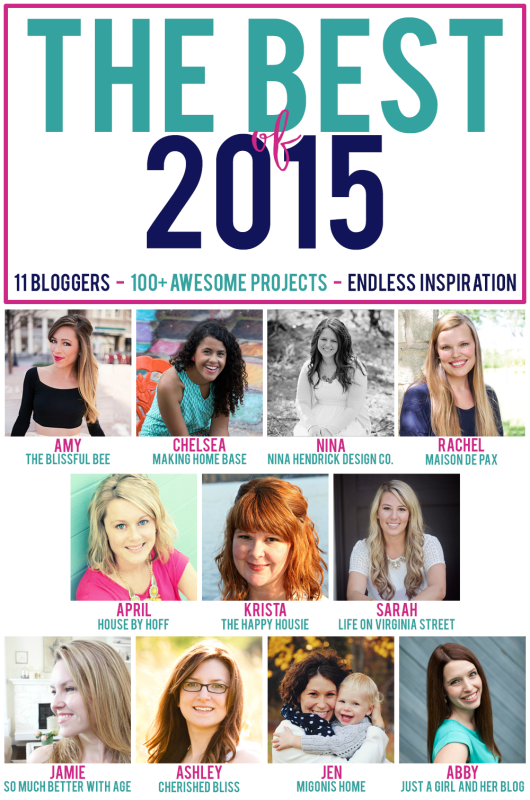 The Blissful Bee | Making Home Base | Nina Hendrick Design Co. | Maison de Pax
House by Hoff | The Happy Housie | Life on Virginia Street
So Much Better with Age | Cherished Bliss | Migonis Home | Just a Girl and Her Blog
Have a great day and a great NYE! See you in 2016! 😉